With the advent of modern technology, people nowadays tend to adopt smart ways to modernize their life. They tend to accept contemporary tradition and engage more with technically-advanced tools. For the convenience of the customers, business owners are looking forward to offering them advanced applications that are very useful on a day-to-day basis. 
Like other application ideas, healthcare mobile app development has increased in numbers as people embrace smart ways to take care of their daily activities. Mobile app development company India offering its clients unique healthcare start-up ideas to take their business to the next level. Just like the popularity of healthcare applications, fitness applications are also in high demand among business owners. 
In 2020, with the advent of the pandemic, people found more online fitness or healthcare applications are more convenient than visiting a yoga center, fitness club, gym, etc., to stay healthy and fit. Since the demand for medical healthcare applications is high in demand, it is a great idea to start your start-up journey with a healthcare app. 
Let's take a glance at the unique healthcare app ideas for 2022 that are in trend: 
Fitness and workout application 

Lifestyle management 

Health and nutrition app

Women's healthcare app 

Medication adherence app

Healthcare providers app 

Disease management app 

Symptoms management application 
If you want to stick to healthcare applications and make your business unique, you can choose any of the medical apps that need to be invented:
Top 15 Healthcare App Ideas for Healthcare Startups
1) Wellness Application with Virtual Training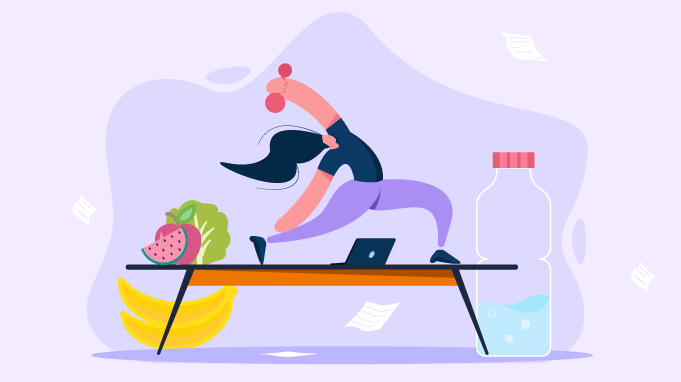 You can consider building a wellness application for riding, running, and preparing with others essentials of your healthcare routine. By giving a typical home exercise application a spot of innovation, you can essentially make clients cycle and run with different users. They can set their objectives and pick the best approach to satisfy them while giving intense rivalry to various applications. This mobile application idea would be a great hit.
2) AR-Based Medical Training App
An AR-based clinical preparing application can be utilized to prepare clinical experts about leading different medical procedures. There is no compelling reason to have a real human body to play out the equivalent. Growing such a choice is a good thought.

3) VR Meditation App
Developing a computer-generated experience-based reflection or unwinding application is undoubtedly one of the best medical app ideas for your start-up. You can give clients the alternative to tune in to calming sounds, see stylish areas, and drench themselves in various 360-degree see recordings from multiple pieces of the world. To make your application stand separated, you can give clients a choice to choose a specific climate or pick a particular area during contemplation.
4) Wellness Tracker App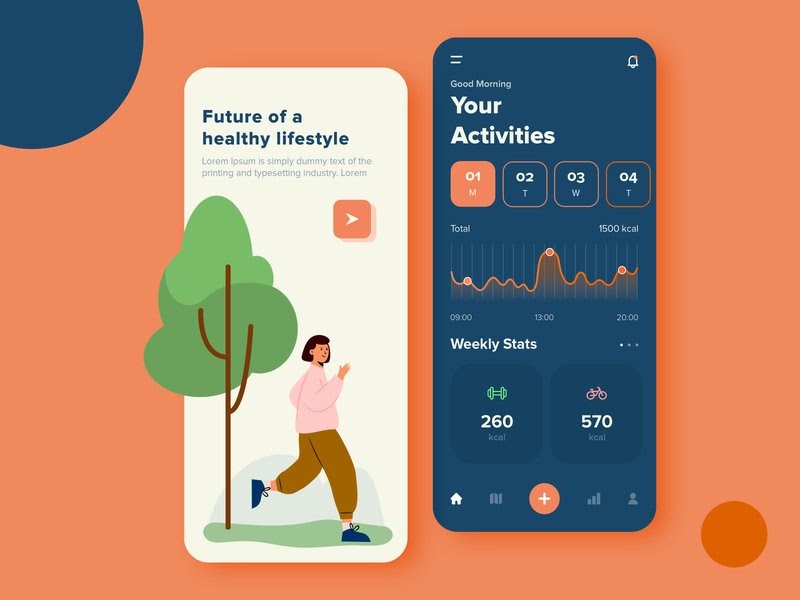 A wellness tracker application can assist individuals with monitoring their wellness levels. By incorporating innovations like AI, ML, AR, and just the beginning, you can furnish highlights to interface the application with the wearable gadgets. Such an application can help individuals to screen their pulse, circulatory strain, and then some.
5) Computer-based Intelligence-Based Personal Trainer App
Computer-based intelligence-based fitness coaches are the new pattern in the wellness business. Such applications assuage individuals from visiting a wellness club and paying hefty participation expenses or employing a fitness coach to accomplish their ideal wellness objectives. An AI fitness coach application can cause them to get altered exercise plans with the correct method of doing an activity. You can consider growing such an application.
Read more: How Artificial Intelligence Is Transforming Healthcare IT Systems?
6) Home Workout App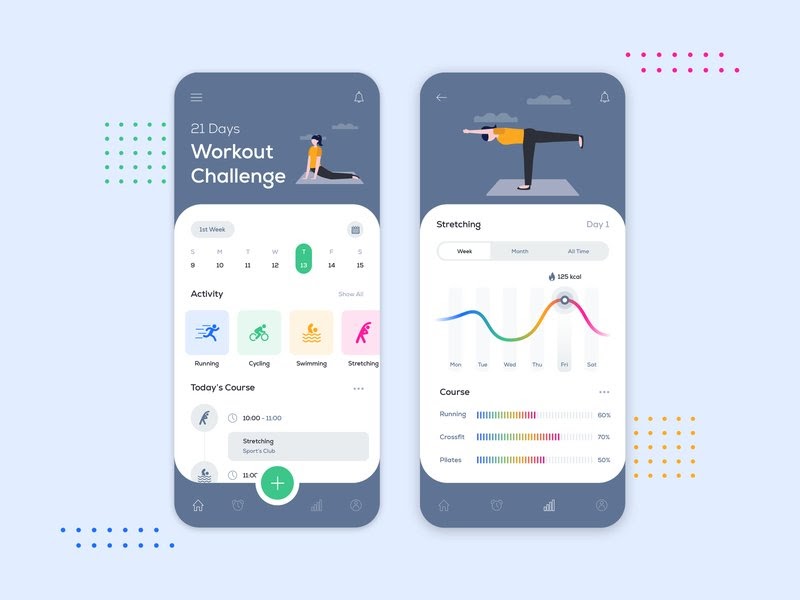 Home exercise applications with pre-recorded exercise recordings or even altered activities can make individuals stay fit without venturing out of their homes. You can think about growing such an application for your start-up. Adding sound guidelines, pose remedies, and different highlights can make your application catch everyone's eye.
7) Wellbeing Check-up Reminder App
A well-being registration update application can help individuals not to miss or fail to remember their routine tests. Such an application can send a warning or caution a day before the date of the meeting with the specialist. Likewise, you can give other progress highlights to permit clients to set updates for specific well-being tests that should have been done routinely. Put in the rundown of the medical application ideas for your start-up.
8) On-Demand Doctor App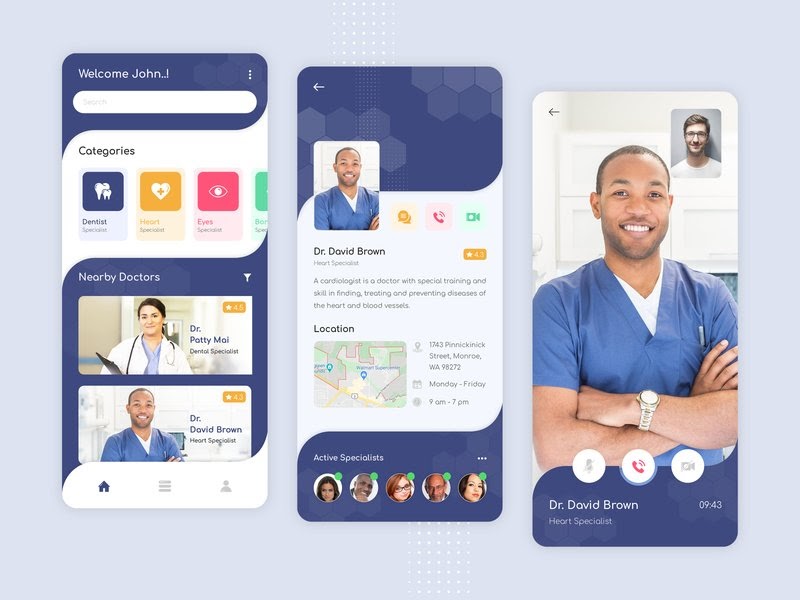 An on-request specialist application can cause individuals to interface with medical care experts for all intents and purposes. You can give search and channel choices in your application so the patients can look for a specialist with no issue. Such an application can be beneficial to individuals as they can check surveys and appraisals of the specialists prior to reaching them.
9) Healthy Benefit Checker App
Building up an application where individuals can enter the name of the food, organic products, vegetable, and different eatables and get data about its nourishing substance is one of the incredible medical care application ideas. You can consider making it for your start-up.
10) Diet Planner App
An eating regimen organizer application can help individuals get an altered eating routine arrangement dependent on the current body needs and wellness objectives. They can just choose the sort of diet (veggie-lover, non-vegan, vegetarian, and so on), their wellness objectives, and the application will give them an arrangement. To make your application unique in relation to the ones that are currently on the lookout, you can provide customers with a suggestion to counsel the potential nutritionists.
11) Emotional Wellness App
With the wild way of life, individuals these days face a few emotional well-being issues, for example, misery, stress, PTSD, uneasiness, and then some. You can consider making a versatile application devoted to giving treatment to emotional well-being issues. This would, without a doubt, be a great hit among clients. They can look for psychological medical services proficiently and get expert counseling.
12) Medical Services App for Women
You can consider building up a medical care application committed uniquely to ladies. To make your application not the same as the other applications, you can give a conversation stage where clients can examine different well-being related issues. Additionally, you can likewise furnish a specific section to illuminate clients with well-being associated data.
Read more: Telemedicine Apps: The Next Big Digital Revolution Of Healthcare Is The Offing
13) Contemplation App/Yoga App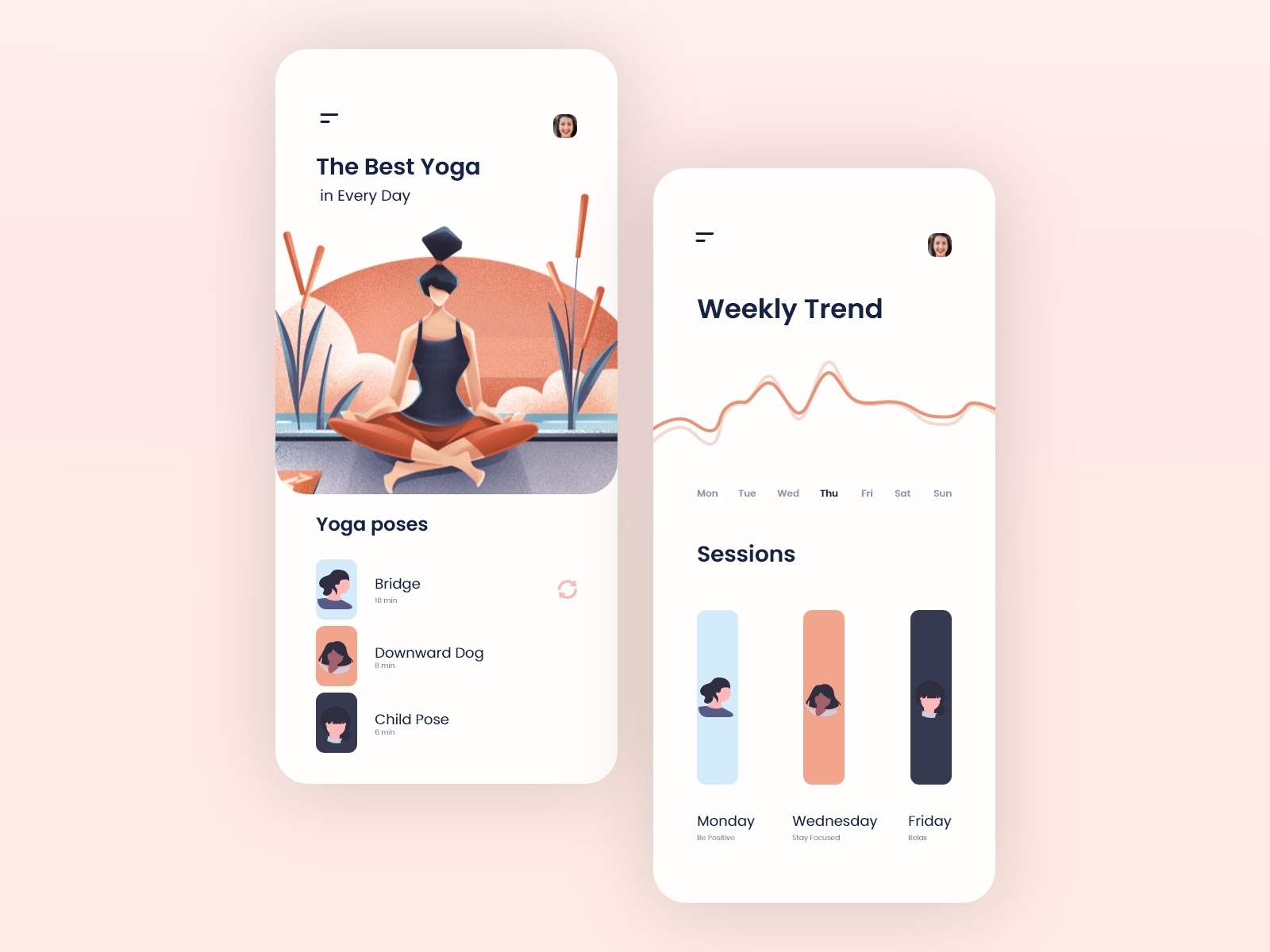 Building a reflection application or yoga application with innovations like computerized reasoning and enlarged reality can assist individuals with remaining fit intellectually and truly. You can add highlights like sound guidelines, music library, pose revision, and more to make your application stick out.
14) Medication Reminder App
A medication update application can assist individuals with getting alarms about when to take their medication. This way, they won't ever miss taking their prescription at the endorsed time. Consider building up a medication update application to make a fortune.
15) Exercise and Earn App
You can likewise consider making a wellness application to advance a sound way of life. For propelling individuals and drawing in mass crowds, you can offer them remunerates each time they accomplish running, running, strolling, or some other practicing objective. Good cause Miles is one such sort of application that permits clients to pick the foundation and rush to finish the chosen sum. The backers of the application pay the acquired add up to the chosen noble cause.
Final Thoughts: Healthcare App Ideas
Paying special attention to inventive medical services mobile application development ideas? Your pursuit ends here! The article provides the 15 best healthcare application ideas you can think about working for your start-up in 2022-23. These well-being tech web application ideas incorporate AI-based fitness coach, diet-organizer applications, reflection applications, home exercise applications, and many others. 
What's your take? Hire onsite developers to implement any of these unique healthcare app ideas.