Thanks to mobile apps and the app-based on-demand services we now can order everything and get them delivered at our doorsteps whenever we want and wherever we want. The recent Covid-19 pandemic further pushed for the popularity of on-demand services as most people all over the globe had to live indoors in the past few months.
Can there be anything better than getting your medicines delivered at your doorstep and being able to consult doctors through a mobile app? Yes, this is no longer a promise but a reality made possible by the on-demand telemedicine apps. While many healthcare facilities are now joining hands with mobile app development company to step into the booming on-demand telemedicine market, having a solid understanding of the scope of such apps in various countries and the development challenges is important.
Let us explain here the definition, benefits, expanding market opportunities, and the key development steps for building telemedicine apps.
What is a Telemedicine Application?
Telemedicine or Telehealth refers to a digital healthcare practice allowing efficient evaluation, patient diagnosis, and medication of patients through online apps. The principal motto of these apps to help patients receive healthcare without being physically present at the healthcare facilities.
Market Opportunities of Telemedicine Apps
As for market opportunities, existing healthcare facilities and hospitals through telemedicine apps can expand their reach to patients and create more revenue earning opportunities. Since patients can reduce their cost of treatment and hassle through remote treatment and healthcare facilities can lower their burden of patients at medical facilities, telemedicine apps are going to play a major role in the future of healthcare.
Keeping these huge market opportunities in mind many healthcare facilities and establishments are now targeting telemedicine services. According to MarketWatch statistics, the global market for telehealth solutions is destined to reach a whopping $16.7 billion by the year 2025. After the Covid-19 pandemic, the demand for telemedicine services has gone up several times than before as people are finding contactless medical consultation and delivery of medicines as safer options to avert the contagion. According to the Statista estimate, before the pandemic, the global telemedicine market was destined to reach $175.5 billion by the year 2026. Obviously, the same estimate now will overwhelm even the positive expectations.
Booming Telemedicine Market in India
As one of the most populous countries with poor coverage of healthcare facilities, the Indian market always presents a great opportunity for telemedicine services. On top of this, the unprepared-for COVID-19 pandemic in the country created the most challenging situation for both the public healthcare and private medical facilities.
Since the panic surrounding the community transmission of the contagion prevented most people from visiting hospitals, outdoor facilities, and clinics for different severe health problems and chronic diseases, the overwhelming demand and need of telemedicine services have been felt by the Indian population more than ever before.
At present only a handful of telemedicine services are operating all over the country covering partially the major cities. Naturally, more than a hundred million of people are still left outside of the coverage of telemedicine services. Only a few startups like DocPrime, mFine, CallHealth, Practo, and Lybrate are now offering telemedicine services and remain accessible by a negligible population living in big cities.
Among the many challenges, a complete absence of comprehensive regulations and a regulatory body looking after the entire sector is a major one. A few telemedicine startups that are working to make healthcare accessible to Indian patients suffer from the grey area of regulations that they need to address while providing services.
Since the semi-affluent Indian middle class is the fastest-growing consumer class in the world with an increasing rate of lifestyle diseases, they emerge as the natural market for telemedicine apps. After the Coronavirus pandemic and resulting lockdown, the public panic over the spread of the virus is likely to stay part of the Indian psyche in cities. This is why telemedicine apps and services are now having a literally gold-mine of opportunities in India now.
Key Advantages of Telemedicine Apps
Now that we have a comprehensive understanding of the market opportunities presented for telemedicine apps, it is time to take a brief look at the key advantages before going to explain the development attributes of such apps.
Here are the key advantages of telemedicine apps.
Timely and Efficient Care at Doorstep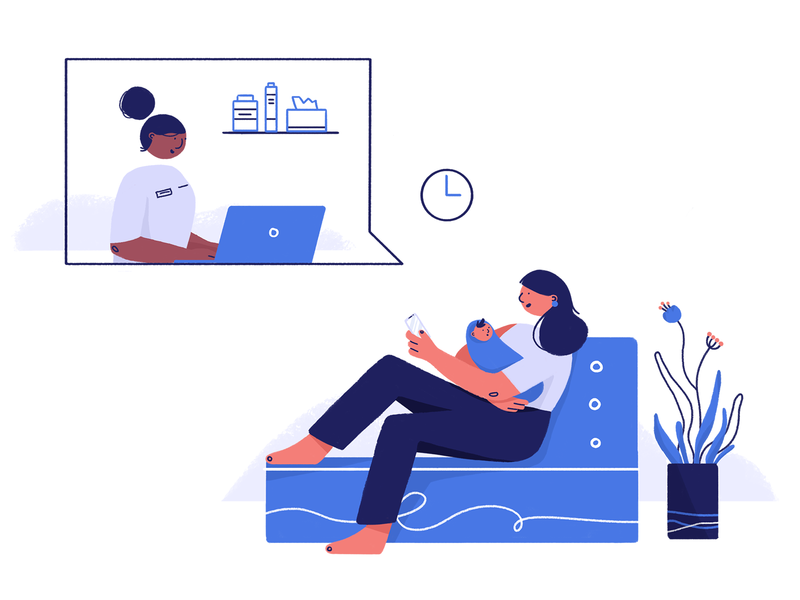 Thanks to the telemedicine apps, in the time of medical emergencies and crisis periods you don't need to visit hospitals and healthcare facilities and wait in the queue for a simple doctor consultation and checkup. The same is applicable for diagnostic procedures and various medical tests. Certain critical patients for whom making movement can be detrimental to the health condition, doorstep diagnostic service can come to the rescue.
By using a telemedicine app you can just fix appointments to access remote medical consultation, advice, medicine prescriptions and book medical tests and diagnostic procedures. Thanks to these apps medical practitioners and patients can also stay connected as per their convenience and needs. Thanks to such services patients get faster and more efficient medical treatment.
Always Available Healthcare Services
In many remote areas where people need to travel long distances to reach hospitals and medical clinics for emergency treatment and chronic care, the telemedicine apps come at the rescue. Thanks to professionally managed telemedicine app-based services patients can avail of medical services throughout the day and night. This prevents medical mishaps for patients with critical conditions. For example, a pregnant woman in her final months who may need emergency medical care at any moment can find quick aid through a connected telemedicine app-based service facilitating on-site maternal care for smooth carriage.
Read more: On-Demand Doctor App: The New "Uber" for the Healthcare Industry
Remote Patient Monitoring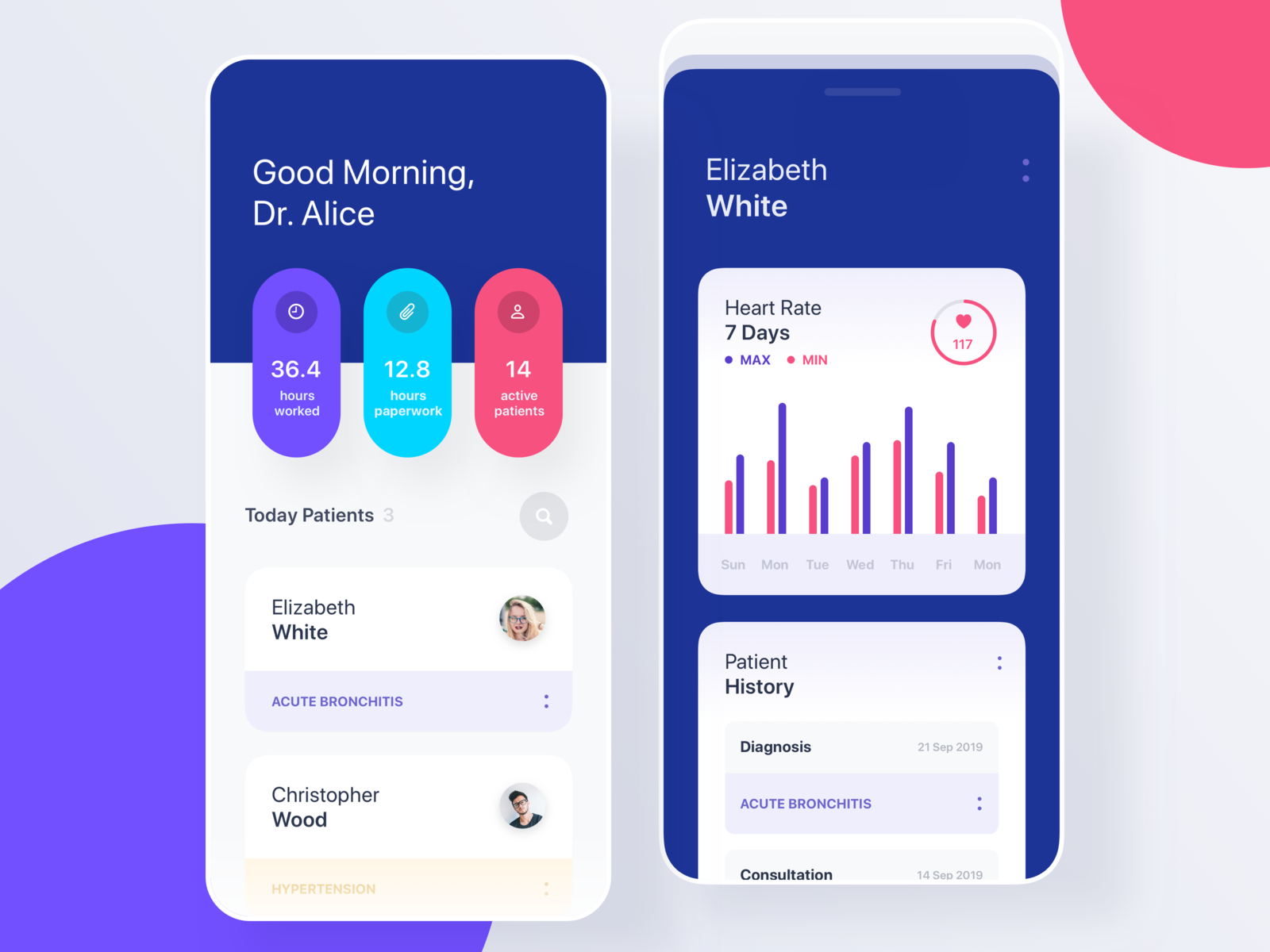 A handful of telemedicine apps have also integrated remote patient monitoring features to keep track of patient conditions and take proactive measures when necessary. This is particularly essential for critical care patients. For medical facilities offering patient care at homes, this can open a new effective way to manage treatment.
Medical Data Storage and Management
One of the biggest advantages of telemedicine apps is comprehensive medical storage and data management powered by advanced data analytics. Thanks to data analytics and in-app storage, healthcare service providers can stay informed about the patient's condition and the level of responsiveness to treatment all the time. The streamlined data and storage management of best telemedicine apps helps the administrative operations to maintain optimum efficiency.
Efficient Management of the Doctors and Support Staff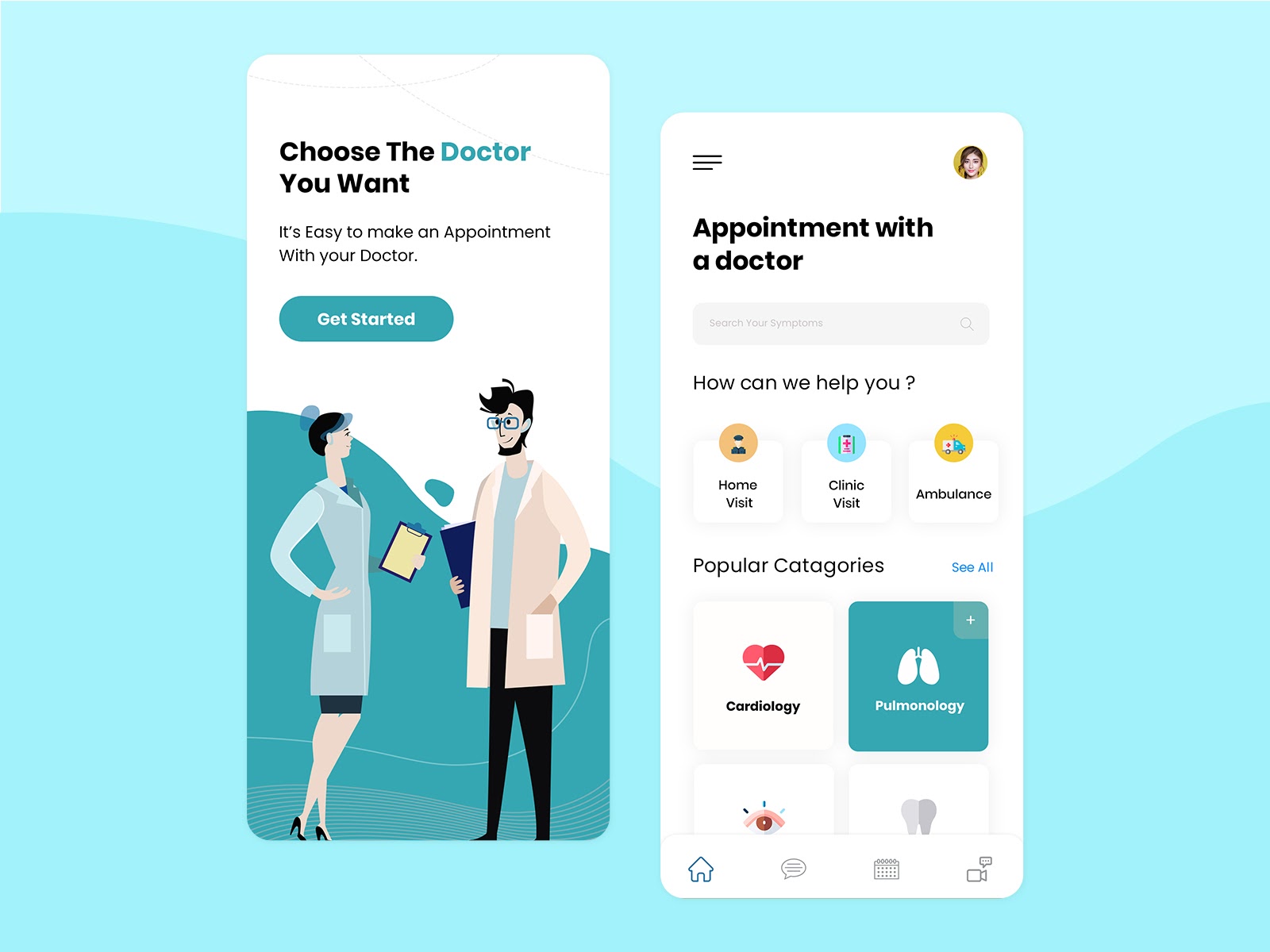 Thanks to telemedicine apps, healthcare facilities can manage the doctors and support staff more efficiently. As the doctors now can advise the patients and prescribe medications through the app, they need to spend less time on time-consuming physical visits of patients.
This helps in easing the workload of the doctors who can concentrate more on critical cases. Similarly, thanks to remote diagnostic procedures, on-site sample collection, tests, and other on-site medical help like physiotherapy, the medical facilities need to handle a smaller crowd of patients. This reduces the workload from the support and administrative staff as well.
Because of telemedicine apps existing healthcare facilities can reach out to more patients in remote locations and improve the revenue earning opportunities. A lot of patients who because of the hassle of visiting facilities in person just avoid taking medical help for their non-severe chronic conditions will be more encouraged to avail of treatment and medical help. This will obviously result in enhanced revenue earning opportunities for patients.
Key Steps in Developing a Telemedicine App
Now let us provide here the key steps of developing a telemedicine app.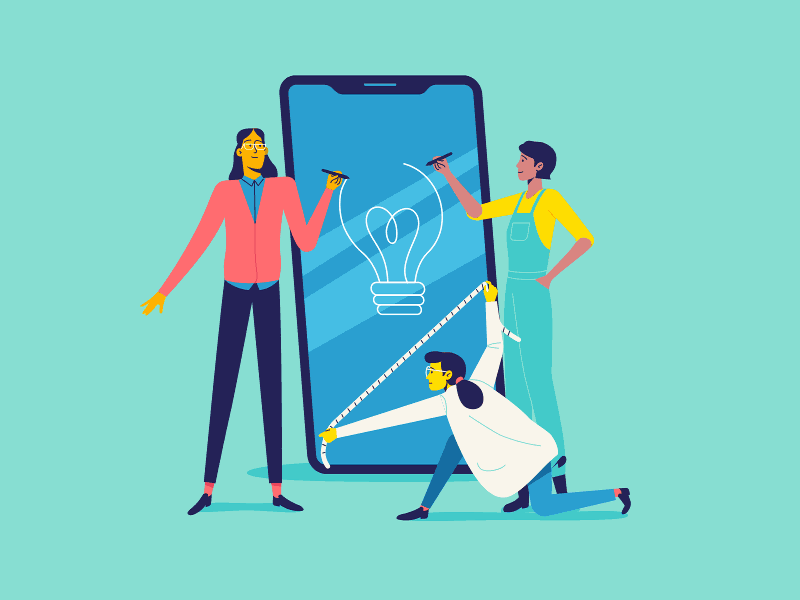 An app starts as an idea of a solution for one or several problems. Telemedicine apps are no different in this respect. The app idea should be backed by a well-equipped service and you need to determine how it can help patients, doctors, and other stakeholders such as clinics, hospitals, or diagnostic facilities.
Take Quotations From Credible Developers
When you have your app idea ready, it is time to short-list some credible development companies with enough experience and a solid portfolio in the healthcare apps. Invite quotations from each of them and get into the detailed discussion for evaluation.
Focus on Building an MVP App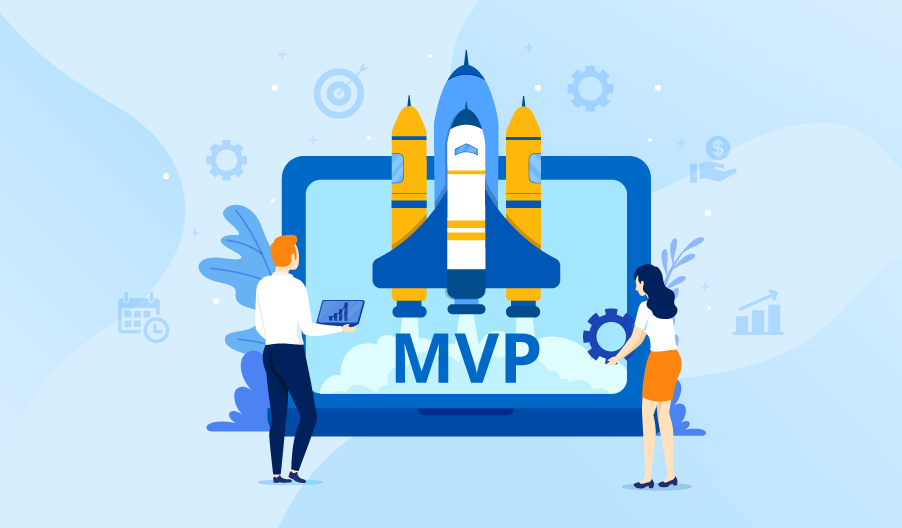 Keep the app project brief and minimalist with the basic features. This approach which is called Minimum Viable Product (MVP) will help you to build the app faster at a smaller budget. As per the audience feedback, you can subsequently make value additions in future updates. Accordingly, sign the NDA with the development company.
Ensure Agile Development with Scope of Collaboration
Make sure the MVP app project is divided in quick sprints to ensure faster development and continuous feedback from the clients. This will help you to involve in evaluating the output after the development of every feature.
Launch a Pre-launch Marketing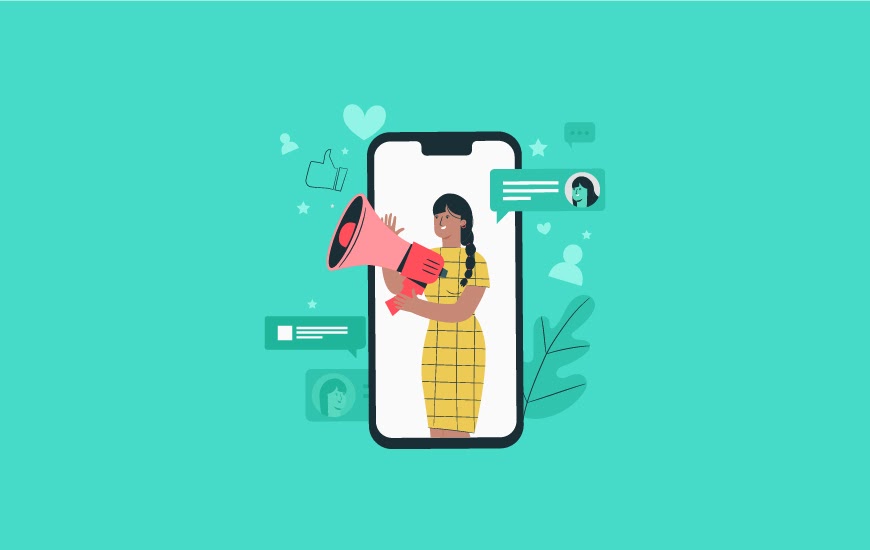 After the app idea and the design elements are fixed, roll out pre-launch marketing to create enough buzz before the app is actually available in the market. Reach out to the existing social media audience of your healthcare business and engage into conversation. Reach out to credible industry influencers who are likely to take interest in a unique telemedicine app making the life of patients and medical community easier.
You may like this: Telemedicine Software Development
Conclusion
Telemedicine apps are here to stay and prosper. It represents the future of healthcare and medicine. As the digitisation of healthcare has opened up new business opportunities, telemedicine will either be the biggest driver of growth for the sector.