Almost all new cars on the road now have GPS based navigation systems onboard. All of these smart automobile systems primarily focus on finding a better route for driving the vehicle. Besides finding the shortcuts and routes with the least traffic congestion, these systems also help you to keep track of your engine performance, real-time mileage, and other aspects in real-time. The best thing is that these systems are no longer just available with high-end cars but also low budget vehicles. High-quality latest navigation systems that work in sync with mobile apps are now available with the latest mid-budget or low-budget vehicles.
The OBD or On-board diagnostics systems are increasingly getting popular as a key specification for many technologically equipped modern cars. The best thing is many of these car OBD devices come with a connected smartphone app. This smartphone connectivity with the car's onboard system ensures that you can always keep track of your vehicle from anywhere anytime.
We all know the wide-ranging benefits of onboard tracking systems and their integration with mobile apps. Here besides explaining these advantages briefly we would also provide some latest examples of such integration.
Read More: Top Features And Benefits Of GPS Navigation App Development To Ease Route Planning
What is On-board Diagnostics (OBD)?
On-board diagnostics (OBD) refers to the in-car system that can automatically diagnose the navigation and various attributes of a car in real-time and produce detailed reports for the same. OBD is the real-time tracking and reporting system that allows vehicle owners and technicians to track multiple subsystems associated with the car.
Allowing The Car Owners and Technicians One-Swipe Access To Car Controls and Data
Any modern automobile accommodates now a plethora of powerful technologies such as GPS trackers, sensors, in-car live GPS navigation map systems, and other features that continue to make automobile journeys more convenient, precision-driven, and efficient. Just like these in-car technologies the smart OBD systems allow accessing car information in real-time through a connected mobile app.
Every OBD system working in a vehicle actually keeps the car data stored in allocated cloud storage. The connected mobile app with this system by accessing this cloud storage can make the real-time car data available with detailed reports for the users. This just allows the car owners to access the vehicle data in real-time.
Many aspects of a running vehicle ranging from the engine oil levels, the temperature of the coolants, and other aspects are tracked and made available through the cloud storage in real-time. The availability of this information helps maintain and manage the vehicle more efficiently and prevent any scope of future damage to the vehicle. This real-time vehicle data also helps owners to take proactive measures that further reduce vehicle maintenance costs.
On top of all these, the connected app can be customized and developed to suit the evolving needs. The app can have features to trigger notifications or give alarms in case of any internal system outbreak or failure. Real-time updates of crucial vehicle diagnostic information are the most important benefit of OBD systems. Now, this same benefit you can just access with a swipe on your mobile screen from anywhere anytime.
Smart Car Systems Pushing The Boundary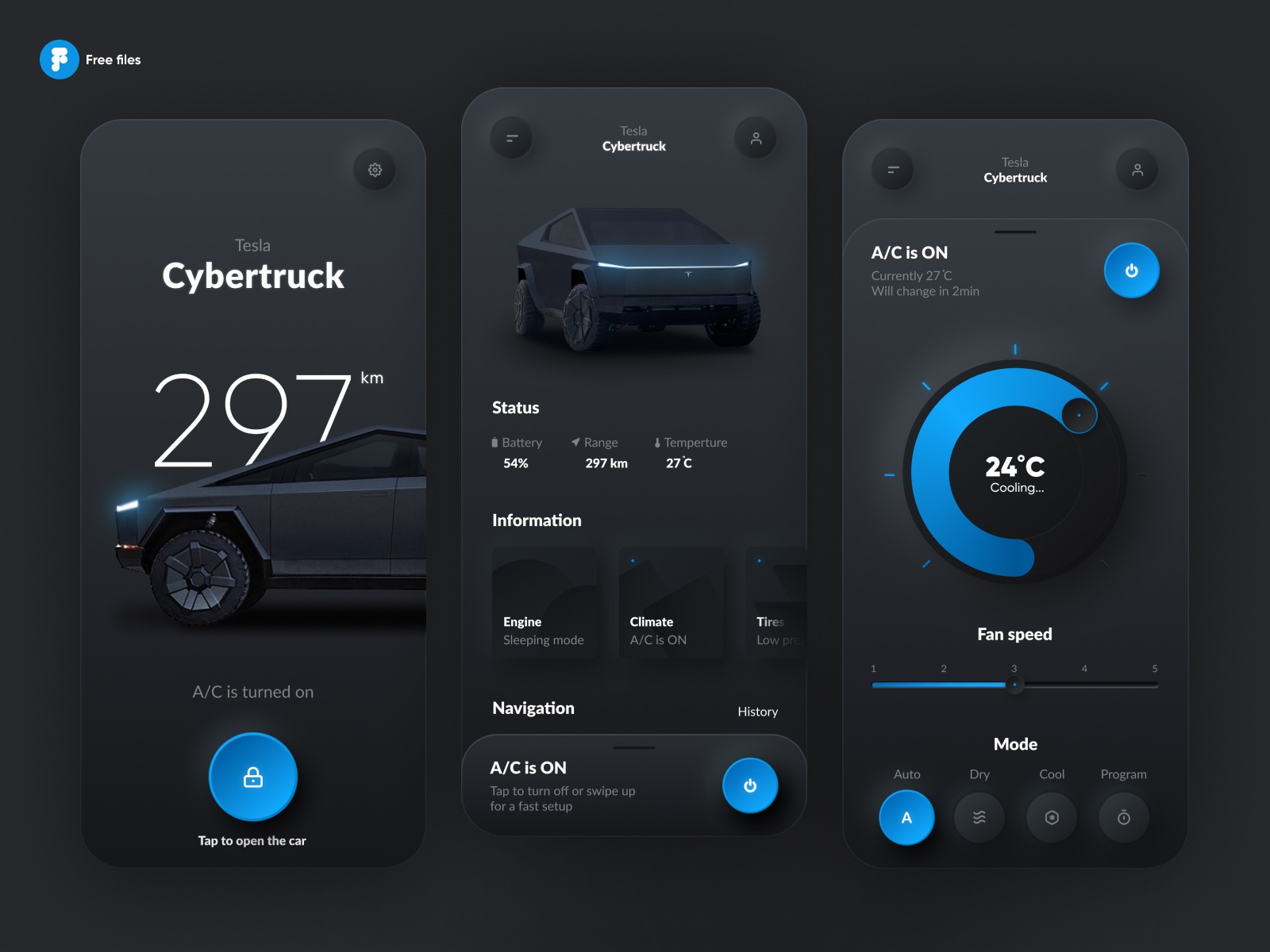 High tech smart car systems are continuously getting sophisticated and they are pushing the boundary for innovation and excellence in a never-before manner. In the last decade or so almost all major car brands equipped their vehicles with modern in-vehicle navigation and communication systems. Before the concept of driverless cars became a reality for the automobile industry, these navigation systems based on GPS technology were considered to be the epicenter of high tech innovation in vehicles and in making these systems popular and user-friendly, connected mobile apps played an important role.
4 Leading Examples Of Integrations of OBD Systems With Mobile App
Android Auto and Apple CarPlay
Apple CarPlay and Google Android Auto came into the scene with the objective of tracking vehicle information in real-time while the car is speeding down the highway. These two connected mobile app systems allow tracking vehicle navigation, making calls and messages, and playing music and podcasts.
A whole range of new high-tech cars now come with full support for Android Auto and CarPlay right from the beginning. Other cars can also equip their vehicles with the help of integration services. As for integration, Android Auto requires less hardware compared to Apple CarPlay.
The AVIC-W8500NEX navigation system from Pioneer comes with a lot of high-quality features that only a handful of vehicles can only find suitable. The solution comes with an array of advanced features including the capability to integrate cameras for both rear and front-end views.
This a hardware solution that comes equipped with Apple and Android support. It is a great GPS based navigation system apart from providing inbuilt Bluetooth, Wi-Fi, rear camera inputs through USB and a touch-enabled screen to access the information in real-time.
This is a more complete system than just providing a dashboard camera and GPS data. Klashwerks Raven is widely considered to be a comprehensive connected car system to track destinations, halting places on the road, and the entire route information that a vehicle covers. It utilizes two separate cameras, LTE cellular technology, and the OBD to help track all activities.
How Can CMARIX Help With Integration Services For Smart Vehicles?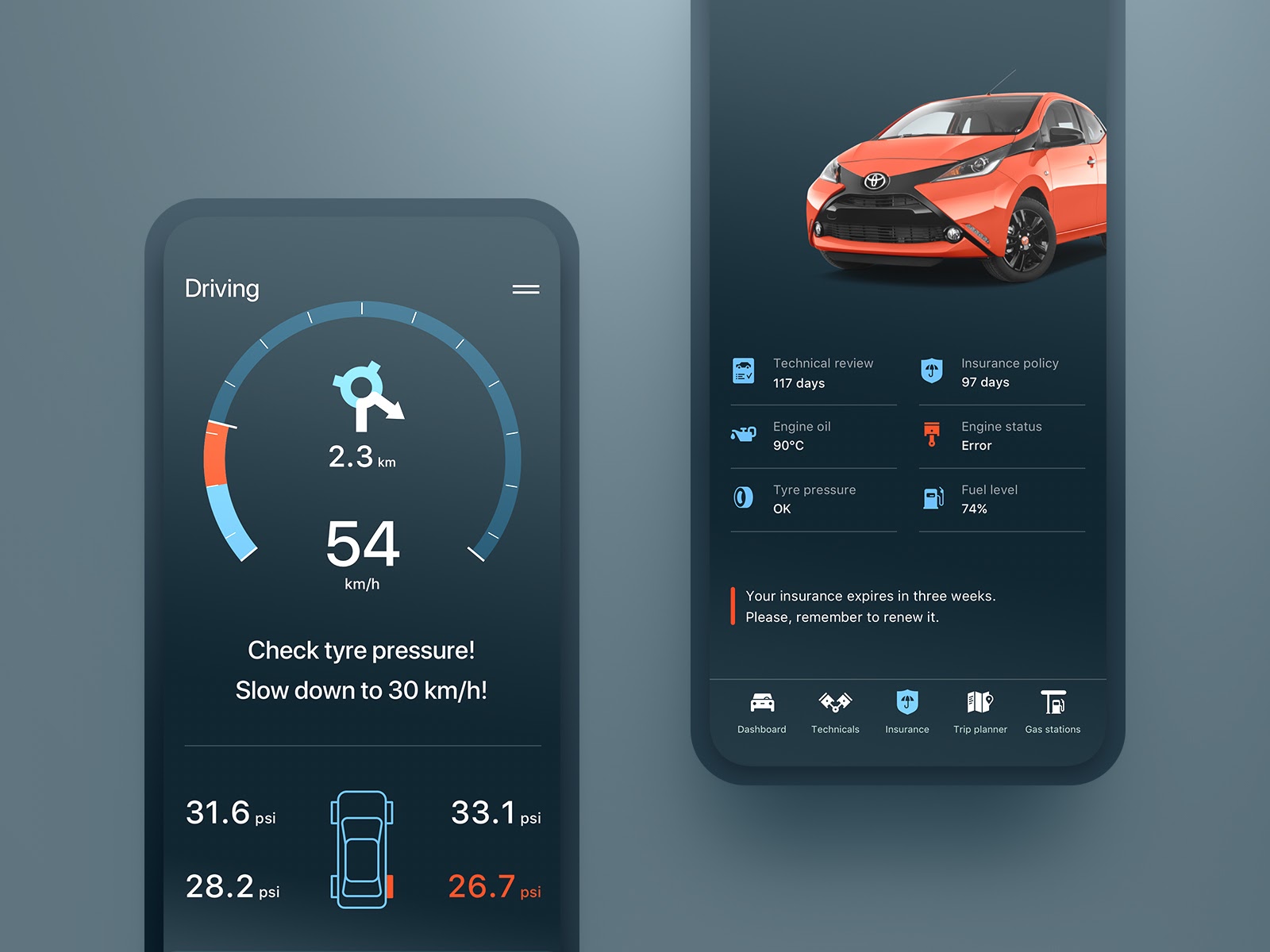 We at CMARIX have years of frontline experience in providing mobile app development services India and also in building the most sophisticated connected automobile tracking systems and connected mobile apps. Apart from building an entire smart automobile solution from the scratch, we can help integrate smart vehicles equipped with GPS and in-car navigation systems with custom mobile apps to help drivers and car owners keep a close watch on all the vital metrics and quotients corresponding to vehicle performance, fuel, and on-road activities. We build mobile app solutions for modern automobiles that breathe with the latest technology standards.
Learn: Mobile Telematics: The Smart Way For Brands To Unlock Power Of Vehicles
Conclusion
In-car navigation and on-board diagnostics systems will continue to feature as key elements across all modern cars and vehicles across the spectrum. No automobile manufacturers can ignore the demands for such sophisticated features irrespective of car segments and price range. This is when integration services delivering custom mobile apps with OBD systems will also face high demand. The future of the automobile depends heavily on smart navigation and OBD systems connected with mobile apps.