Remember those days when you had to wait for hours to get a glimpse of your crush? Or when you had no idea how to socialize and make new friends, as it almost took a toll on yourself? Well, innovation has the answer to almost everything. Why not dating? That's why in the contemporary era, video dating apps have taken over the internet, more so now than ever, now that the world is going through numerous lockdowns and social distancing phases.
Video dating apps have really changed the way we looked at dating, which was meant to be quite a hectic affair, with a certain set of approaches that people had to follow, most of whom were clueless. Nowadays, you can just log into a dating app, create your profile, and start looking for the type of people you think would match your vibe. It's easier than ever before, and that's the reason why it has seen such a mammoth swarm of people flocking towards them.
Let's talk about some of these top video dating apps that have changed the game:
12 Most Popular Dating Apps in 2022-2023
1. Bumble – Dating & Make Friends App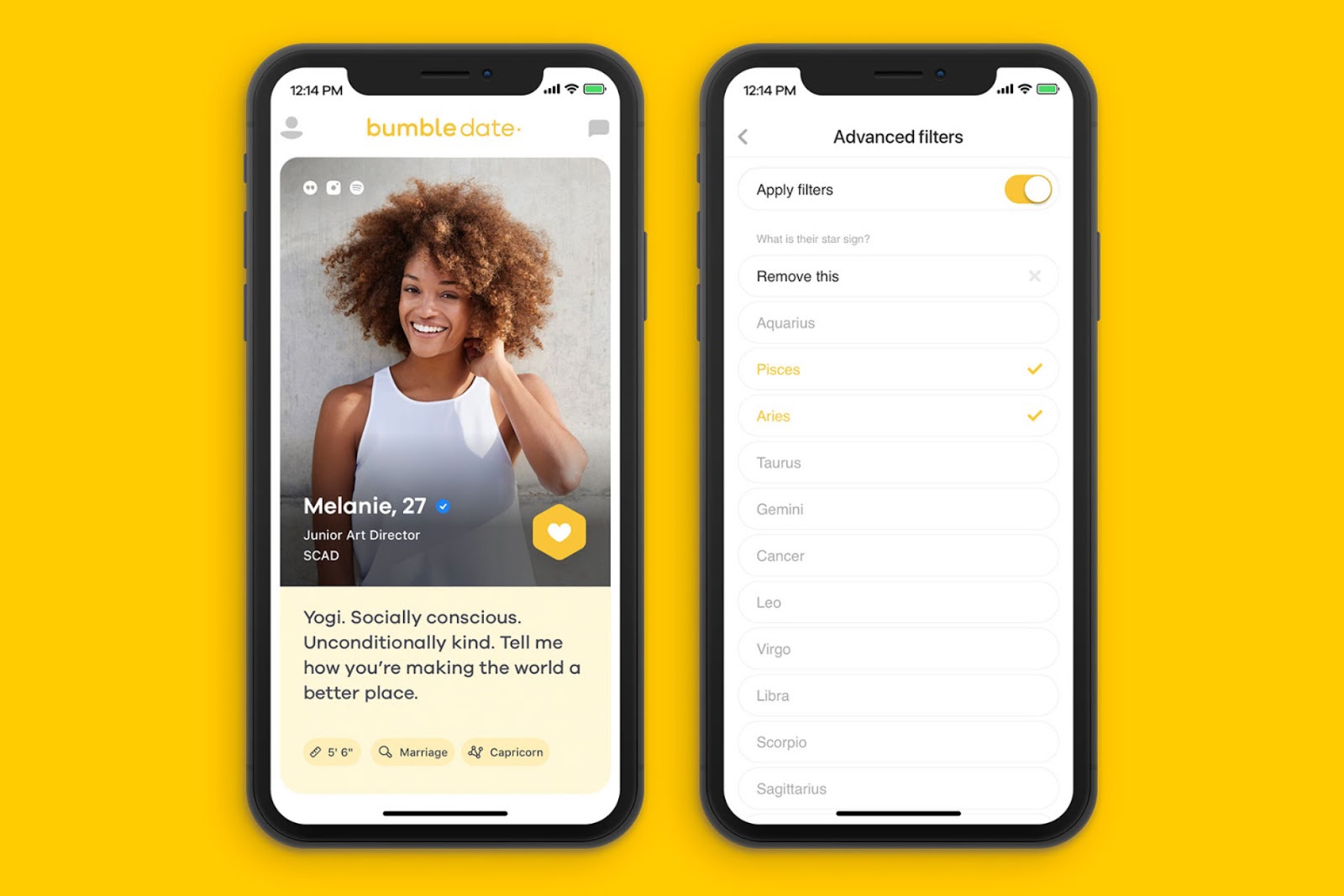 Launched in 2014, Bumble has become quite a sensation among youth all over the world. At the outset, it is a women-centric app that gives women the chance of making their first move, based on which their heterosexual potential partners can reply to them back in 24 hours. You would usually find very classy people at Bumble due to its no-nonsense structure which acts strictly on the basis of online behaviour. Moreover, in the case of same-sex matches, both partners get 24 hours to text each other.
You can get your app built if you Hire Android App Developers in India , for which there are multiple options available.
2. Say Allo – Dating & Video Chat App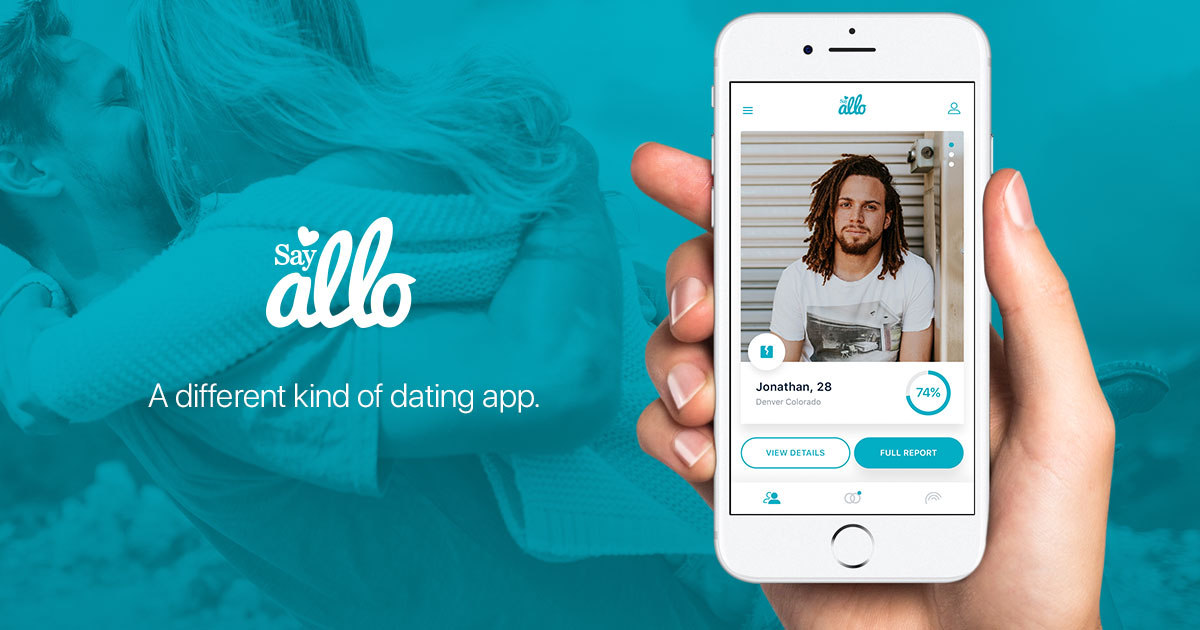 Say Allo app is not just a dating application, it's the best relationship app designed to guide users to compatible connections. It is available on all platforms like the web, android, and ios where users can create their profile and find their perfect match to start their relationship.
With these functionalities, users too can check their compatibility score and also can check the compatibility index. Even they provide assistance to their users like dating tips and strategies, Love, and relationship advice, Say Allo has experts who help you to make your vision more clear to start a relationship.
These all functionalities put Say Allo differently in the competitive market.
3. Snack -Dating & Short Videos App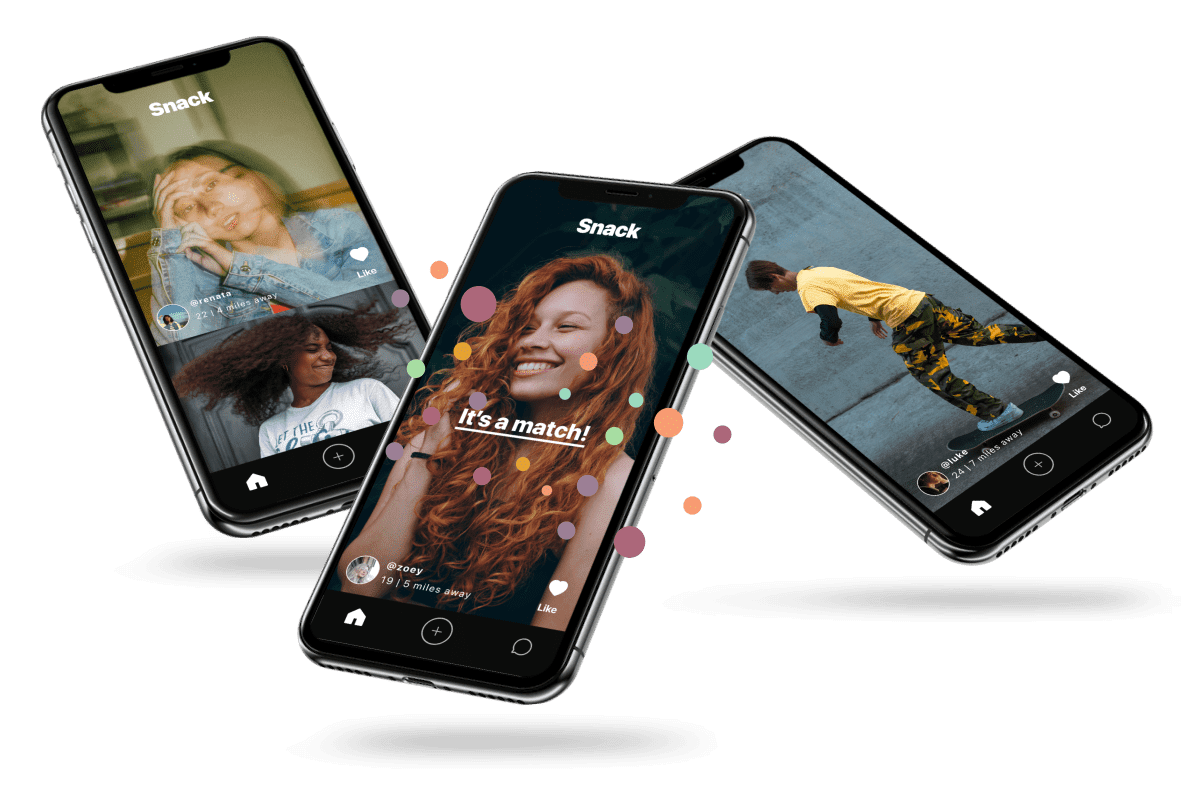 Snack app primarily deals with videos only, as it allows you to put up a nice short video of yourself in order to introduce yourself. It runs on algorithms that already work like matchmakers so that you don't have to put in a lot of effort. You can even take the conversation ideas from the personalized suggestions that Snack puts in for you to impress your match.
Read More: 18 Best Mobile App Ideas For Startups
4. Badoo – Dating & Meet People App
It provides clarity about what exactly you are looking for. You don't need to make up stuff in order to get more matches. People at Badoo app largely don't believe in sugarcoating stuff, so they want their users to be open about their choices. That's why Badoo comes with a space where you can mention whether you are looking for short-term or long-term connections and be honest about your choices.
5. MeetMe – Chat & Meet New People App
It gives you a very practical option of matching with people according to your geographical location based on your interests and choices. You can usually see that it's easier to connect with people who share similar interests and choices. That's why the algorithms with which MeetMe has been designed focus more on the similar interests between two users who are likely to connect with each other.
6. The League – Social and Dating App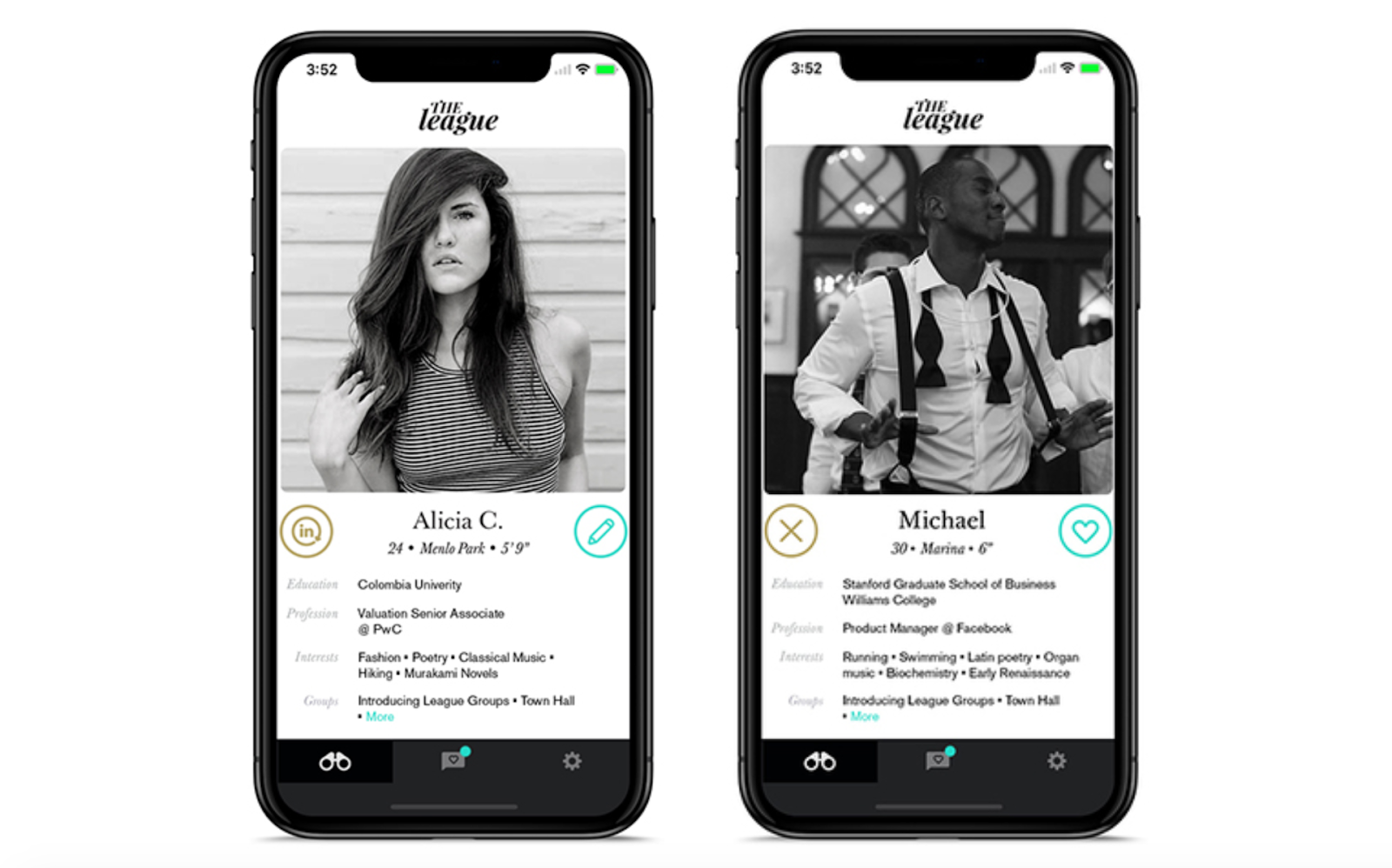 What if you don't have to search for matches and you get notified of your matches right at your fingertips? Well, that's what The League App does for you. It sends you 5 matches during happy hours every day so that you can find out which person to choose. For people who get too confused swiping left, right, and centre, here is an app which you can rely upon, as you don't have to go to your matches, they bring your matches to you.
You may like this: How to Create a Dating App?
7. Luvr – Best Online Dating App
Luvr App has an edge as compared to some other similar apps in terms of security features, as it allows you to keep a track of timestamps of photos and videos which the users upload on the app, keeping it foolproof. Moreover, you get to prioritize your matches in a specific order by swiping or double-swiping them. Of course, double swiping would mean extra priority.
8. Filter Off – Video Dating App
Filter Off App is a very organized and neat app, and you would guess that it was launched for people who are really busy in life but also want to explore their romantic side. You don't have to do a lot to get your matches at Filter Off. You simply log into the app, create your profile, and the app serves you with potential matches, going forward with whom you can schedule a 3-minute video date, where you can actually see the person on a video call and decide whether you want to take this forward.
9. Curtn – Best Dating App
Even if you are not a lot into dating and stuff, you can try Curtn App for fun, as it brings to you multiple options to choose from which you can try out games, and quizzes, and find about what you really want in your partner after going through all these questions. There are various prompts that would mean that you can have a nice portrayal of your personality which can really impress your potential matches.
10. Zepeel – Video Dating App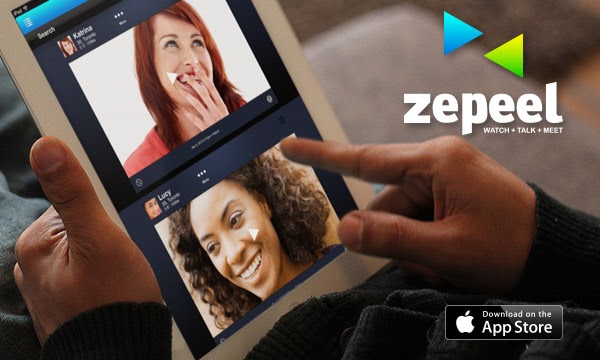 Zepeel is an app that totally depends upon videos. Be it your profile, the way of messaging, or video calls to your matches, it has got everything in video format. It hunts down the camera-shy element in you, if there's any, and adds a little charm to your personality as you can now openly have romantic conversations with the opposite gender without getting hesitated, which is a problem a lot of people face.
11. Graze – Dating App
Last but not least from our list of suggestions Graze is another classy app for online dating where you can be yourself and get potential matches. It allows you a 5-minute date window with your matches so that you can have the basic idea about your match with the 5-min conversation that you will have online on a video call. It makes you save time and also lands you quality matches with whom you can have quality conversations.
12. Hinge – Best Relationships App
Hinge dating app is like your date-finding partner for you. They will stay with you until you find your perfect one and even ask for your opinions on your experience. It gives you an amazing personalized user experience, which is the sole reason why it's getting more popular by the day. You can share your feedback over the app about how your date went and how was your experience. Pretty cool stuff!
Do you have any dating app ideas for building dating apps? Hire our dedicated dating app developer, we help you build a dating app for your next startup.