For years, the security concerns and worries about privacy have been a gripping thought for the Android developers and the Google developers responsible for creating OS updates. Well, these concerns have been common elements that developers and users are concerned about during every subsequent Android operating system update. This time also, during the recent unleashing of Google Android Q, again these security and privacy concerns are in the limelight.
But this Android update is going to be a lot different from the previous ones owing to the fact that Google with the present Android 10 or Android Q had tried to answer a gamut of security and privacy concerns at one go. In that respect, Android 10 is likely to be the biggest update in terms of security and privacy enhancements.
While Android 10 has already been made available for the multitude of compatible devices and smartphones in the Android ecosystem, now it is time for the security experts and Android app development service companies worldwide to take a closer look at these enhancements and value additions.
Key Offerings to Give Security and Privacy a Boost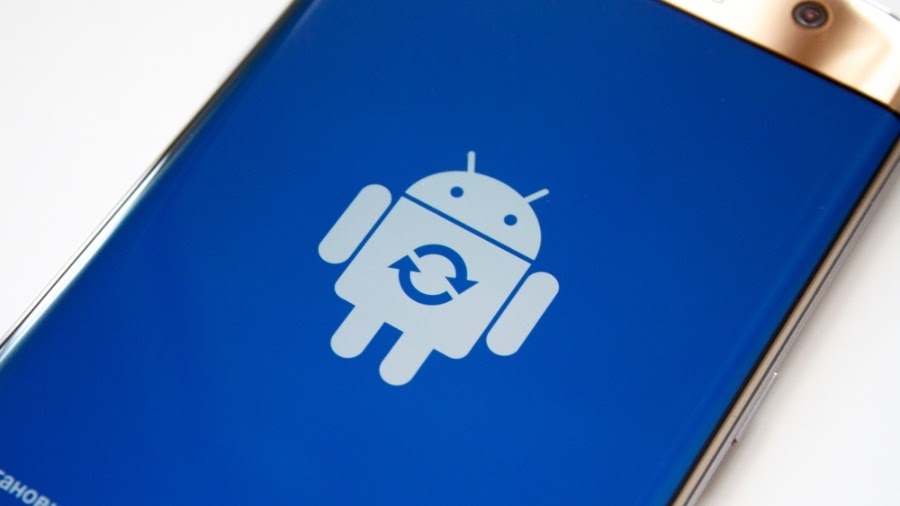 It has already been established that Android 10 has come with a breathtakingly fresh new approach to address security and privacy shortcomings. Let us have a quick look at some of the key security and privacy enhancements with Android 10.
Mitigating All the Privacy Concerns
In multiple ways, the new Android 10 update can really address the privacy concerns most users feel. It has taken the privacy features to a new level by addressing these concerns with a variety of measures. It is reported that the developers behind the Android 10 update worked intensively for days to deliver privacy settings and features that will be better than any previous updates.
The most important aspect of the new privacy setting is that the enhancements really made the extraordinary Android privacy available for the entire ecosystem of Android devices and settings. Starting from the user authentication to the custom privacy control for each app to the data sharing, every aspect of privacy settings has been taken care of by the new Android 10.
Customizing Privacy Settings
An important way Android 10 is helping users with more privacy is by allowing them to use the privacy settings they need. Using custom privacy settings is one of the key advantages of the Android 10 operating system.
With Android 10, users can now select the privacy controls they need and opt for the privacy settings suitable for their use cases. The users can also use the privacy settings to fix privacy controls for different apps in different ways. From handling the app permissions for different apps to share information about account activity to sharing of personal user information to tweaking settings for in-app activities, the new Android 10 privacy settings offer a whole array of custom privacy control features.
Deeper Controls on Sharing Location Data
One of the key privacy enhancements with new Android 10 has been the new Location Controls. Android users often need to compromise their privacy by simply sharing their location data when asked by the app. This is where Android 10 has come with some serious value additions.
It is true that sharing location data is important for a better user experience. But at the same time, location data in the recent past has been misused by several apps in various use scenarios and contexts. It has been a concern for the users to prevent such misuse of location information by the apps.
Android 10 now offers an array of sophisticated controls to help users having flexible command and control over sharing their location data. While the users still can share their location data and don't need to compromise on user experience, they can actually allow the app to know their location only when they use the app. At any given point of time, they can deny sharing their location data. They can just stare at their location data once in the beginning and abstain from sharing location data ever after.
Bigger Control over User Data
Android 10 will also allow more controls to the users to store and utilize their data. When it comes to data storage, the users of Android 10 can enjoy a bigger and expansive selection of choices for data storage locations along with the specific duration of data storage for each location. This enhanced control over the options corresponding to data storage will facilitate more ease of use for the app users.
Opting out of Ad Retargeting
Ads are always a pain in the ass for the users of any app irrespective of the niche and categories. The new Android 10 also offers a flexible solution regarding this as well. Android 10 users now can have access to some third-party tools that can allow them to opt-out of retargeting ads altogether while using some apps. That's a great respite for users and a solid boost in terms of user experience.
Security Updates Taken Care of by Google
Though you always make it mandatory to agree on the support and maintenance when you hire android app developer, it is not uncommon for the developers to release delayed security updates for the apps by exposing the users to a lot of security vulnerabilities and risks. Well, in most cases such delay in releasing security updates actually makes users vulnerable to crucial data breaches and security threats of all types. This is where the recent Google Android update is going to take care of things in a proactive manner. From now, if the security updates are not released in time or are delayed, that will be taken care of by Google developers.
Google Play Store is going to take the responsibility of rolling out security patches and important updates at regular intervals. This will drastically reduce the security vulnerabilities and risk factors for the vast majority of apps that often need to deal with bugs and errors with security patches.
Conclusion
Though Android future updates will continue to remain concerned about security and privacy, this one has been a big landmark in the Android lineage.