A Brief Introduction
In this present digitalized era, smartphone application development and website development has reached the height of success. One of the most crucial factors is to select either dedicated developers or freelance developers while hiring developers according to the need of our project.
First, you must be aware of your priorities concerning your project. If you are not confident about your developers' selection, you should know a few factors that will help you choose between remote freelancers and dedicated developers.
Dedicated Developers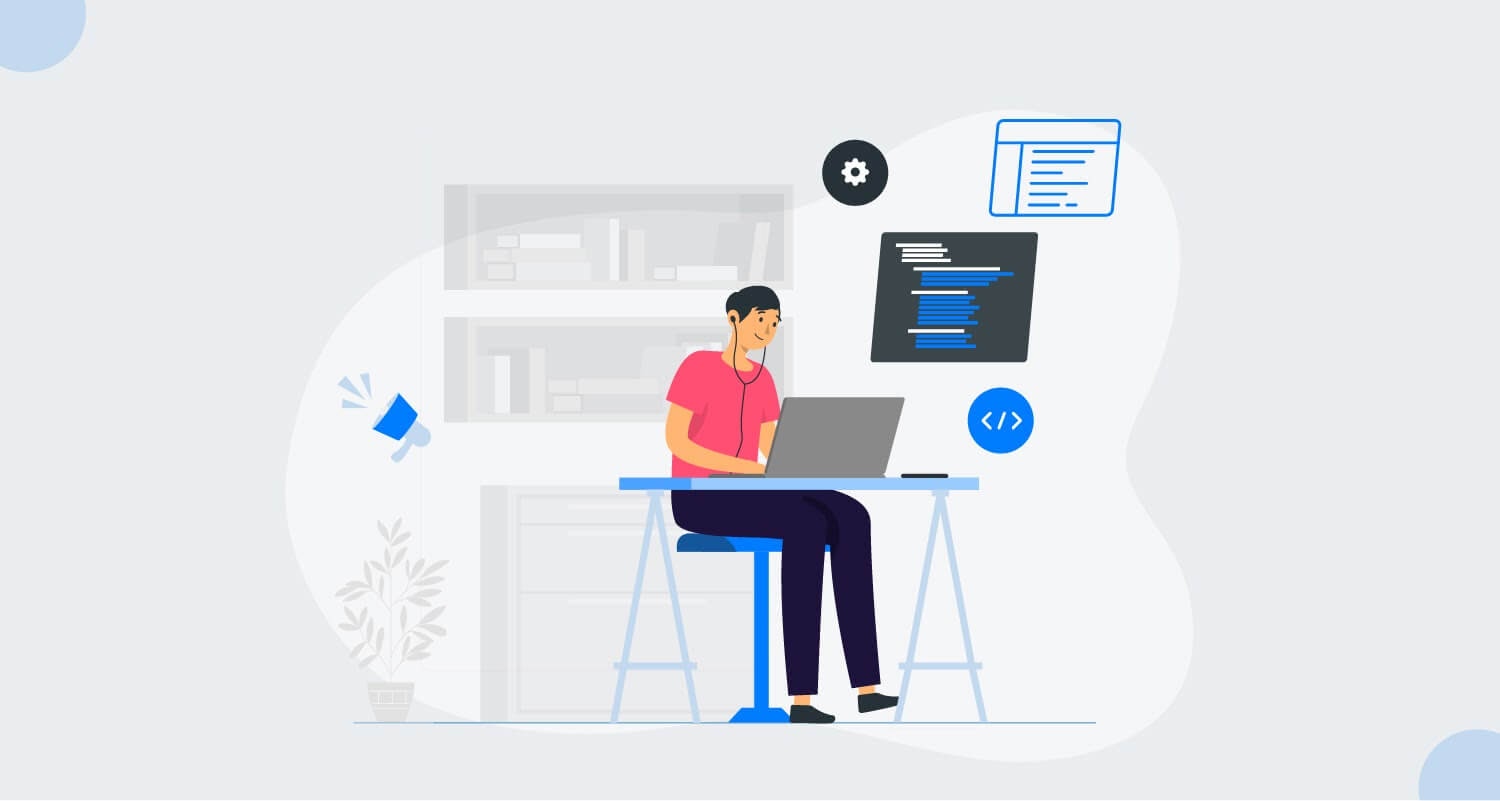 Any software development company that offers full-time development services appoint full-time dedicated developers to complete the projects. Full-time developers provide quality work within a comparatively smaller period. The full-time developers grow a genuine bond with the company authority and the customers with their all-time presence. There exists an NDA or Non-Disclosure Agreement that offers a platform to share for both parties.
When you hire a dedicated developer from a reputed company, it helps you develop product quality and business development. A software company always used its own software tools and enterprise-grade tools to upgrade the task with high quality and durability. You will enjoy some benefits; in this case, you hire full time developers from some of the best mobile application or website development companies.
The primary advantages of hiring dedicated full-time developers are,
Quality over Quantity
Responsibility
Specialization
Ample Resources
Safety and Security
Transparent Communication
Accessibility
Well Maintenance
Strong Support System
Reasonable Pricing
Read More: 10 Tips to Hire Dedicated Developers for Your Project
Freelance Developers
Software companies hire a freelance developer or a group of freelance developers to work on a specific project. The project might be both short-term and long-term. In the case of freelancers, the bond between the developers and the company or the developers and the customer depends on the time span and the particular project's requirements. The freelancers enjoy the liberty to work with different companies or clients simultaneously. Freelance developers are available in the present market at very reasonable fees. Freelancers are always specialized in some specific skills. There are so many websites online that offer different options for freelancers based on the criteria and requirements.
When you are recruiting a freelancer, you must be aware of the potential consequences. You should go through the reviews and feedback given on their previous projects, and then only you will go for the hiring process. A healthy bond with freelancers is one of the cruxes of your company projects.
You should know the whereabouts of any freelance developers beforehand to avoid any downfall. A freelancer must be responsible enough to carry out your project till the end and share a healthy professional relationship in the working ground.
You must consider a few factors or qualities before hiring a freelance developer,
A proper Curriculum Vitae
Feedback of the previous customers
Communication Skills
Reliability and Responsibility
Well Maintenance
Ability to support during any crisis
Safe and Secure
Pricing
Which One & Why to Hire
This segment will discuss some of the key points that differentiate between dedicated developers and freelance developers in their bond with the company and the clients. These indicators may help you in your selection of developers based on the project criteria or process.
A software company is always responsible to its clients regarding the resources and work performance. A company always wishes to enhance the reputation to create global recognition. In the case of freelancers, there lies the possibility that they may lack the specialization or quality performance needed for a specific project. In such cases, full-time developers are always given the first chance for their expertise and skills.
On the other hand, when you hire dedicated developers from any renowned company to cover up a long-term project, they tend to always focus on the quality and complete the task within the deadline. The full-time developers are habituated with this process, whereas freelancers are not bound to any particular rules and regulations. Freelance developers may fail to finish the work before the deadline or compromise with the work's quality to finish it on time.
Different companies run on different morals and methodologies to satisfy their clients. Unfortunately, due to working with various companies, the freelancers cannot stick to the particular rules of a company and thus, fail to satisfy the clients.
An independent company always uses quality project management tools and offers full-time developers the opportunity to use those to better the standard of products. In the case of freelancers, the thing is entirely different. For the lack of proper resources, they are not able to use any company standard tools.
Availability is one of the most significant features of full-time developers, where the presence of freelancers during a running project is always uncertain.
A company with dedicated and full-time developers always stands in a higher position than a company that works with freelancers. In the case of any project, the project runs smoothly when it is under a dedicated developers' team enriched with proper skill and resources. On the other hand, if you are not satisfied with a freelance developer's performance in the middle of the project, it will take a long time to find another and to teach the new freelancer every aspect of the project once again.
Freelancers can leave the job at any moment because they are not bound to any contract. Such steps may lead you to a considerable loss or may impact the future of the company name. Delay in project submission is a prevalent thing seen among freelancers, where if you hire full time developers, the chances of delay are significantly less.
The company always aims to reach the peak of success with the best of performances. The use of the latest technologies has a vital role in the rapid growth of a company. According to research surveys, freelancers are not up to the mark in their performances, and most of them are not even familiar with the upgraded usage of technology. You must check the capability of the freelancers before appointing them for any project.
The dedicated developers' team is always available to offer you the maintenance and support system after the project is over, but freelancers are not responsible for serving this duty. In case you need extra assistance from them, you need to pay them extra bucks.
Conclusion
It is truly a difficult job to select between dedicated developers and freelancers for your projects, but it is a fact that dedicated and full-time developers are way more advantageous for your company than freelancers. Freelancers are apparently lucrative, but the dedicated developers from any top-rated web development of mobile app development company New York will upgrade your company performance and reputation.