Magento 1 which was widely named as the enterprise-ready eCommerce suite dominated the vast majority of websites and apps for quite some time. With a high level of customisation, flexibility, and versatility, Magento 1 literally became the most adopted CMS solution for enterprise apps across the globe.
But Magento didn't just stop evolving. Following the success of the Magento 1, Magento 2.0, the improved and enhanced version of the enterprise CMS was launched. We have several back to back updates since then. Presently we have Magento 2.4 as the latest and most upgraded version. In this regard, any Magento Development Company will agree to the fact that using Magento 1 is no longer safe as it is already deregulated.
Here through the length of this post, we are going to explain why migrating from Magento 1 to Magento 2 is so important.
The End of Life for Magento 1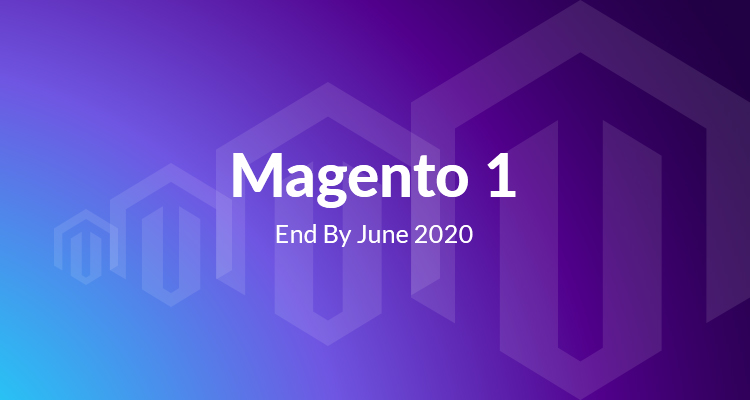 At present, there are nearly 237,266 Magento eCommerce stores that are active on the web. Among them, a whopping 190,592 eCommerce stores are based on the outdated Magento 1 version. Magento already made it clear that all these websites need to upgrade to Magento 2 before the month of June, next year.
What End of Life for Magento 1 Really Means?
Magento 1 as per the developers of Magento is likely to have a life of just 3 years. According to this explanation the date culminates on November 18, 2018. This announcement was made by the company in the wake of the launch of Magento 2. But the company decided to extend the time up to June 2020, probably because of the huge number of websites that are still not updated. End of life for Magento 1 basically refers to this. Let's explain the key implications of the end of life for Magento 1.
After the cut-off date, the servers of the web application are likely to be turned off.
For the software applications, the updates are likely to be turned off.
The end of life for Magento 1 also refers to the end of security patches, security upgrades, and other enhancements.
Risk Factors of Continuing with Magento 1
Since official support for Magento 1 is going to end in June 2020, running the web and software applications after this cut-off date can involve a lot of hazards. Let us mention some of the key risk factors of running your eCommerce store on Magento 1 after June 2020.
Without any upgrade or security patches, the store May face serious decay.
An eCommerce store may not find the extensions they really need for their purpose.
When you hire Magento developers for your new web store, most developers will be versed only with Magento 2.
The eCommerce store will be more exposed to security risks and hacking because of the lack of security upgrades.
Key Reasons To Migrate from Magento 1 to Magento 2
Magento 2 has already earned a reputation for its superb performance and unreachable security can help a store to keep away from the reach of the hackers while delivering the exceptional user experience. Let's explain the key reasons to migrate to Magento 2.
Unbreachable security
Fast and smooth page loading
Superb performance
Great scalability and adaptability
Perfect infrastructure for both B2B and B2C audience
Easy to use and interactive UI
Smooth and intuitive navigation
Magento Migration Plan: Key Considerations
Now, let us explain what it takes to migrate from Magento 1 to Magento 2. Undoubtedly, it is a very complex process that involves several different aspects. Let us explain the migration process in simple steps.
Theme Migration: A Magento theme which is working with Magento 1 version cannot be migrated directly to Magento 2. The developers need to build specific layouts to make the theme compatible with the new version.
Extension Migration: When the theme is migrated, the extensions and plugins also come with value-added functionalities and features to deliver an enhanced experience.
Customizations: All those customizations that you did with your earlier Magento 1 store cannot directly be imported to the new version. You need to rebuild a new Magento 2 framework to incorporate those custom elements.
Data Migration: Lastly, you need to transport the data and settings of your Magento 1 store to the new Magento 2 store. For this you have the official Magento 2 Data Migration Tool that helps to migrate data and settings with simple CLI commands.
New Magento 2.3: Features and Enhancements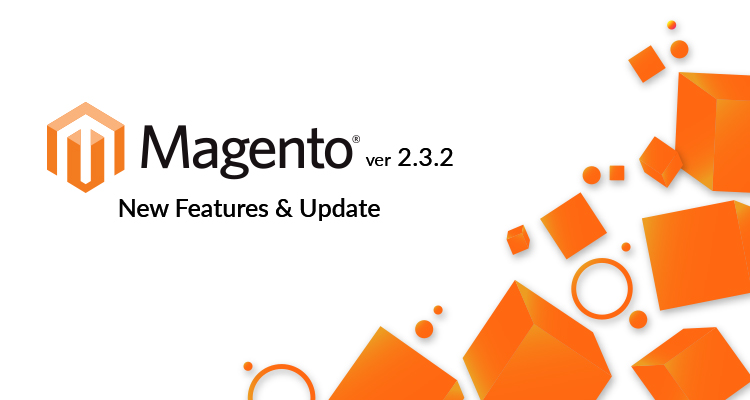 Magento 2.3 has finally arrived with a whole array of enhancements and crucial features over and above the earlier version. Let us explain some of these key features and improvements that Magento 2 is endowed with.
Advanced Technology Stack
Advanced technology stack is a key reason to upgrade to Magento 2. The updated and upgraded tech stack will help the eCommerce stores to incorporate better and easier customization while offering much more flexible deployment. Since this comes as the most updated Magento stack that would continue to be worked upon, it offers an obvious reason to upgrade from outdated Magento 1.
Enhanced Checkout Experience
For any ecommerce store, the checkout experience seems to hold a lot of importance in terms of business conversion. The checkout with Magento 2 is completely frictionless and allows quick, smooth and intuitive checkout option. Moreover, the store admin can also allow checking out as guests or with social media account login. Simplified registration and "no questions asked" checkout process make Magento 2 so lucrative.
When it comes to the store admin panel, there have even several key enhancements. The new admin panel of Magento 2 is thoroughly intuitive and offers an array of custom features to deliver easy experience. Admin panel can also be personalized to make business information available in a handy and accessible manner. With a few times speedier product import capabilities, creating new products becomes further easier.
Responsive and Mobile-optimised Design
To ensure optimum mobile shopping experience, Magento 2 comes as a well-equipped platform. Besides offering a mobile-friendly front store design, Magento 2 also offers a highly mobile-optimized admin panel.
Learn: Importance Of Pixel Perfect Web and Mobile App Design
Easier Customer Management
Finally, with Magento 2 handling customer profiles and their data becomes easier than ever before. It allows more ease by offering a plethora of advanced filtering options. Thanks to this, the store management doesn't need to contact developers often for minor changes.
Apart from all the advantages we have discussed so far, Magento 2 migration also gives your new website an array of sophisticated and future-ready tech enhancements to deliver a highly customer-centric experience. Let's have a brief look at the crucial tech enhancements that Magento 2 migration offers.
Magento 2 supports the latest PHP 7.2 version which comes loaded with an array of advanced security features and key enhancements for optimising the store performance.
Magento 2 on the server-side of the store also supports Varnish caching.
To make things more performance-focused Magento 2 also offers relatively less volume of JavaScript code. Even the JavaScript in Magento 2 comes mostly as bundled. This actually helps the store to reduce the irrelevant load on the browser.
Conclusion
Besides all the benefits we have mentioned so far, Magento 2 offers a broad array of security and performance enhancements that the web stores running on Magento have not hitherto experienced. If your web store wants to take on the most advanced user experience benefits, migrating from Magento 1 to Magento 2 is a must.