Your assessment is quite right if you find the fleet management business lucrative now. Yes, after the global pandemic of Covid-19 gave a huge positive push to the demands of doorstep delivery of commodities, efficiency became more important for the entire logistics and goods transport industry. Hi-tech means including telematics and fleet management solutions are increasingly paving the way for enhanced efficiency. So, if you want to enter the fleet management business, there cannot be a better time than now.
The market of fleet management solutions is expected to grow from $13.78 billion to $28.66 billion starting from 2017 to 2022. As the more efficient and tech-driven logistics solutions are increasingly becoming the key aspect of the industries around the world, fleet management solutions are future-proof enough to accommodate evolving business needs and increasing demands of the global supply chain.
But building a fleet management business powered by a hi-tech solution is not easy if you are not versed with the intricacies of the business and various challenges. Here we explain all the steps for building a successful fleet management business.
Fix Your Goals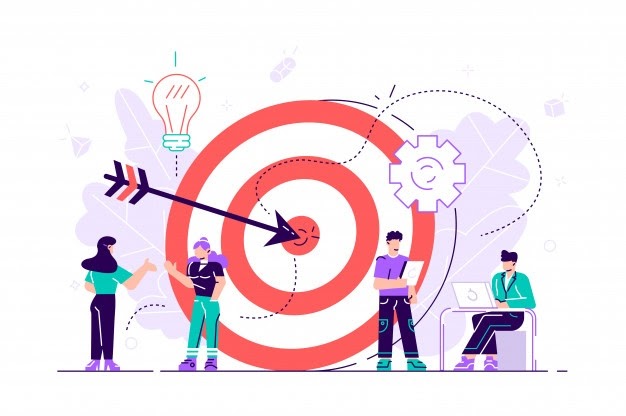 While the fleet management solutions in the market are way too many, each one of them is different and offers specific sets of solutions to fulfill specific business needs. This is why you need to have a clear idea about your business goal and a detailed business plan explaining things you want to do and the way you want to do them.
For making a comprehensive business plan ask the following questions.
Who will be the primary target audience of your solution and how it will benefit the audience?
What are the key ways you will handle the expenses of managing the fleet? Are you going to buy the tricks or take them on lease?
What kind of marketing plan do you have in place? How do you market your solution on digital platforms?
Where are you going to hire the workforce? Are you going to hire directly or going to hire people contractually through a third-party workforce management company?
By replying to these questions with specific answers you can have a comprehensive and complete business plan ready. Once you have the business plan ready, you can try to rope in investors.
Meeting Compliance and Regulatory Obligations
The next important step is to meet the compliance standards and regulatory obligations to operate as a fleet management company in the international business. Some of these regulations pertain to the government ruling and norms and some regulations are industry-specific. You need to have strong command over all the rules, regulations, and norms that are existing in the sector. From generating special licenses and numbers for cross-state and cross-country fleet operations to meeting fuel regulations for your vehicles, you need to stay tuned to every norm.
Finding the Perfect Software for Fleet Management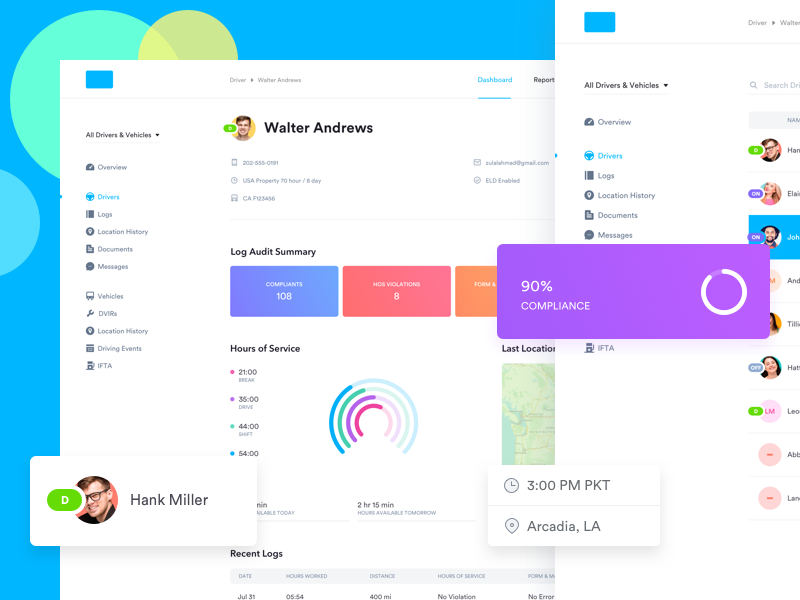 Apart from dealing with all the administrative hassles and critical business dynamics including strategies and planning, you also need great software for fleet management. There is no question of managing your fleets of vehicles manually and without any software help, since the software in the entire sector ensures delivering optimum efficiency and productivity besides handling the load of most common tasks.
But when it comes to picking a dedicated fleet management software you have several great choices at your disposal. Most of the leading software solutions presently in use across fleet management companies take care of tracking the on-road vehicles and the driver activities, need for vehicle maintenance, and many other days to day tasks. Obviously, these software programs make the job of the managers and the business owners easier by streamlining various tasks without manual help. You can also hire a digital product development company with experience in this sector for building custom software for your business.
When choosing a great fleet management software look for the most important features such as mobile access, tracking driver movements, and behavior, tracking fuel level and fuel efficiency, vehicle maintenance, an electronic inspection of the vehicles, panic alerts, and several others. The software must take loads of daily repetitive tasks off the shoulders of the management and ensure a streamlined process. You should also ensure to have a preventive maintenance alert feature to take care of the vehicles in time.
Learn: Mobile Telematics: The Smart Way For Brands To Unlock Power Of Vehicles
Hiring the Workforce
After you have a dedicated fleet management software in place and you can assess the tasks that are going to be automated, it is time to hire the drivers and fleet management staff for running the company. You can either choose to hire all dedicated drivers all on your own or just can engage a third-party workforce provider company to deal with the hiring tasks who will employ the drivers on a contract basis.
While the first approach comes with a lot of cost overhead and is regarded to be expensive, it allows better integration of the workforce with the company and better quality output. The second approach can be less expensive involving less overhead cost over time, but you need to risk hiring non-efficient drivers and personnel through this process.
Automate the Operation and Cut Costs
Now you need to take some proactive and effective measures to cut the operational cost which is crucial to stay competitive and growing as a business. The best way to control operational costs is to use great operation software that takes care of the entire fleet management tasks. If you have chosen a dedicated fleet management software it may already have several features to automate operational tasks. Otherwise, you need to choose one operation software that just fits in your business and helps to automate most day to day business operation tasks.
An operational software solution can take care of all the aspects starting from making the right bids for the parcels to managing the driver schedules to taking care of their salaries and tracking fuel purchases, all day to day tasks can be automated and completed in a streamlined manner by using the operational software solutions.
Ensure Having the Required Financial Strength
Now you have a fair idea of all the areas needing investments and so you need to make sure you have the right financial resources at your disposal. Since as a business you need to stay on the market for some time before actually contracts to flow in opening new revenue opportunities, you need to have the arrangement of a strong fund corpus to take care of all the salaries, vehicle maintenance, on-road costs, and fuel costs. Remember, financial strength is a crucial component for any fleet management business and you cannot compromise on that.
Have Business Analytics in Place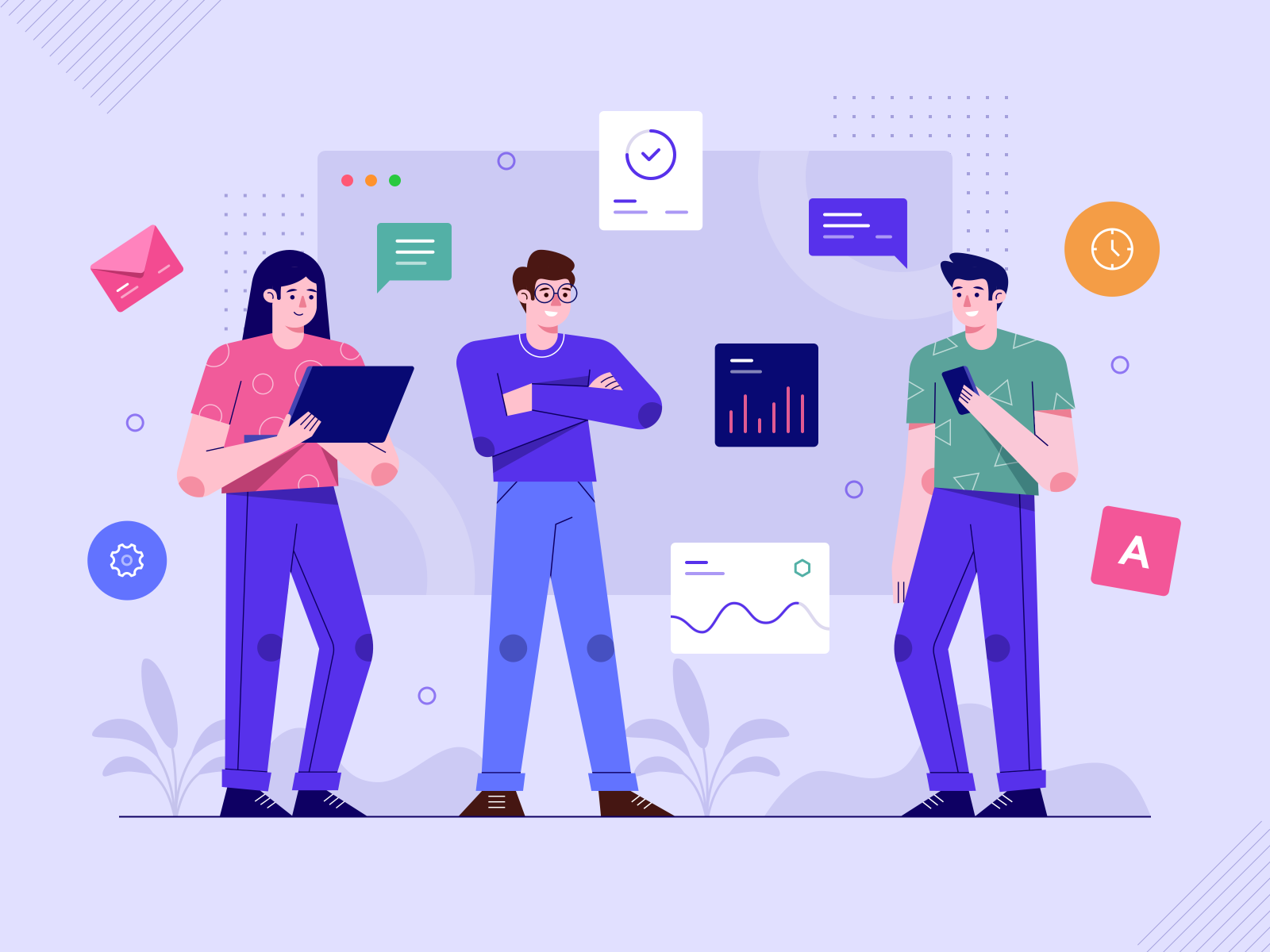 To mention at the last but not the least emphasis, every successful business especially the ones operating in a highly competitive and demanding sector like fleet management needs the power of analytics to keep track of anything that goes wrong and all the aspects that can be optimised for an improved business outcome. You need to carry out internal and external audits from time to time to ensure everything goes in the right direction. Choose a great business analytics software that keeps you sending alerts on anything that requires immediate attention.
Conclusion
Running a fleet management business is not easy. But the presence of sophisticated fleet management software solutions makes things easier for new businesses in this sector. Automating maximum tasks with a strong eye on areas that are flagged as weak or under-optimized while keeping the financial strength and morale high, this is the right chemistry that makes a successful fleet management brand.