Building a minimum viable product (MVP) has become hugely popular these days because this approach easily helps developers evaluating user pain points and know the proper functions to make the app user experience better over time. On the other hand, an MVP development for a startup allows quick time to market and a basic foundation of user experience that further can be improved based upon feedback. Naturally, most businesses now tend to embrace this approach for their app.
Are you still not convinced about the effectiveness of an MVP app? Well, let us provide some of the leading app examples that started their journey as MVP app.
Spotify
Spotify is one of the leading music streaming apps now with more than 232 million active listeners in 79 countries worldwide. Spotify in many ways is a unique app that can really help to experiment and opening up the human creative forces. It allows millions of creative artists and singers to publish their music and share it with millions. When it comes to new ways of experiencing music and being inspired to make a creative effort, Spotify is second to none.
Do you want to know how did Spotify reached where it is today? Well, the app actually worked tremendously on the user feedback and by learning from the in-app behavior of users. This develops, evaluate, learn and apply the approach of Spotify couldn't be possible without embracing an MVP app.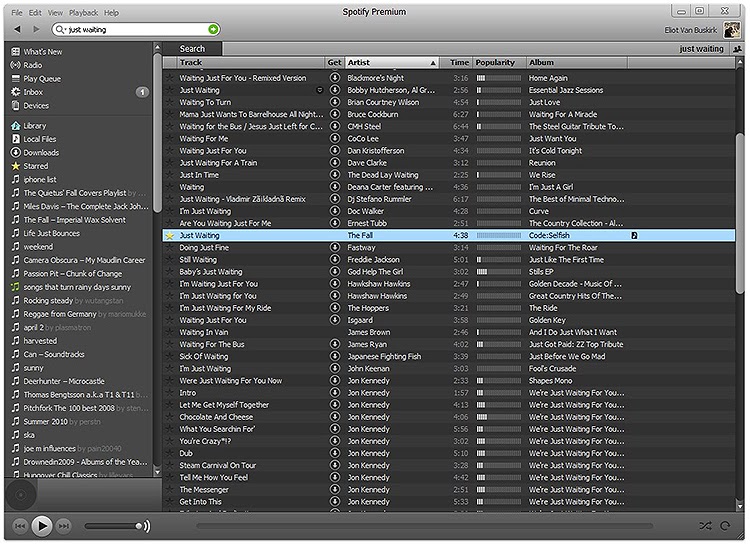 In this respect it is worth taking inspiration from the way Spotify started its journey as an app of MVP concept and became one of the most successful apps in quick time. Without going bankrupt Spotify managed to grow from a simple concept that over time emerged into a highly diverse app with a bounty of complex features and highly multifaceted app user interface. Spotify managed this by combining lean setup, agile methodology and MVP approach to development.
Spotify app was basically started with the objective of allowing people to access the right music at the right time and at the same time by maintaining a platform to publish original musical works from artists of different genres. Spotify made a business model to share some revenue with the artists depending on the number of their songs shared by the users.
Now coming to the way Spotify made progress, the app was started as an MVP with the basic features, a stripped-off interface focused on the key usability attributes and scope of further value additions. Starting with an MVP approach and a basic app version, Spotify allowed a lot of iterations on the basis of feedback they received over the years.
Now to understand how this MVP approach really worked for Spotify, let us have a look at the different stages the app passed through.
Conceptualize: At this stage the basic idea and the concept of the app product was realised and put into prototype for further validation.
Development: At this stage, based on the prototype a physical app is built that can be tested.
Releasing: Releasing this MVP app in the market while allowing continuous feedback from the users on different aspects of the app product.
Iterate and Change: At this stage, on the basis of feedback received about the respective MVP app, a series of iterations are carried out. After the iterations and changes are finalised, the product is released in the app market.
Spotify by believing in gradual iteration and value addition over time could really improve their app bit by bit and could actually shape the success it is relishing now. It stands as one of the greatest examples of successful MVP app that Mobile app development services can learn from.
Airbnb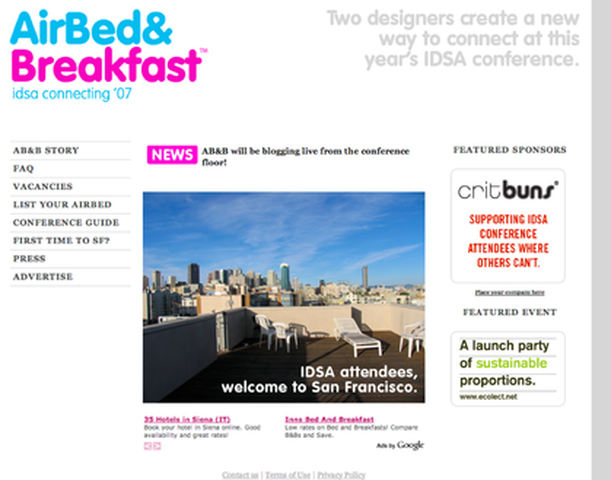 AirBed&Breakfast, that was the earliest brand name of the global accommodation booking app Airbnb. Starting as an idea to provide people with accommodation in and around San Francisco for an upcoming design conference it became a global brand over the years and became the uncontested giant in the travel accommodation industry.
The co-founders lacking big funds soon devised the concept of making the homeowners rent out spaces and lofts to travelers. Soon the unique idea gave birth to a business brand that continued to become popular all over the world and became the largest hospitality brand.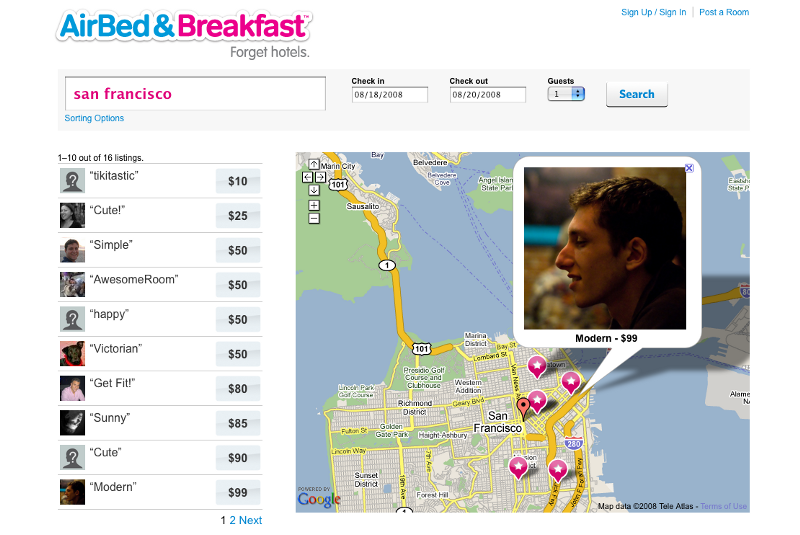 But this scaling up of a simple idea that started as a regular booking website gradually incorporated more value additions as the business grew and bookings started to increase. This is surely a classic example of an MVP approach of starting with a basic idea and further developing over time.
Instagram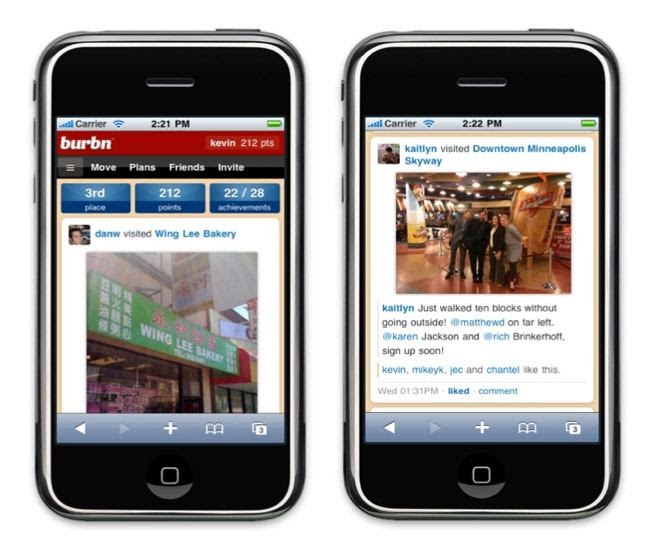 Many don't know that Instagram, the world's most popular image-sharing app took off as just an MVP app. Surprisingly, Instagram didn't have the focus of sharing pics at the very start. It was just a location-based app allowing sears to check in their locations just like the Foursquare app.
Soon users instead of using other complex features rather found sharing photos on the platform quite easy and this popular feature shaped Instagram as we know today. So, starting as a basic concept and then through iteration and user feedback the app only became better and offered something quite different from what it originally intended. This is a classic example of an MVP approach to mobile app development.
Dropbox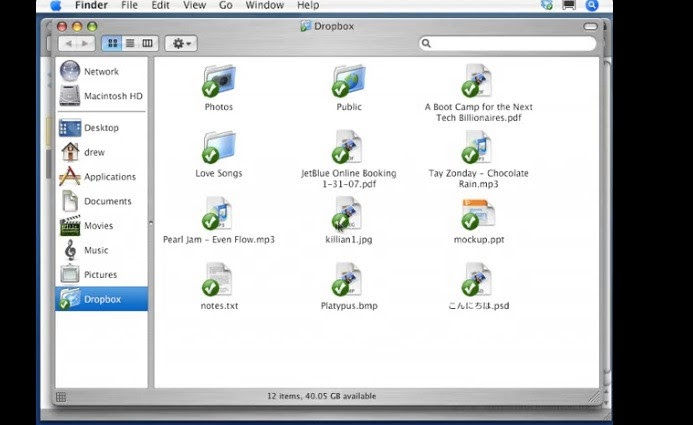 Dropbox is another prominent MVP app example that developers have a lot to learn from when conceptualizing a basic app that can be developed over time through an iterative process. No wonder that even great Even Ries the mind behind the modern popular Minimum Viable Product (MVP) concept in his book made an entire section describing and explaining the case of the Dropbox MVP app.
Since the concept nurtured by Drew Houston and his developer team could not be evaluated better than by getting user feedback, they thought of bringing the basic product among their customers. They wanted to see how their product can do in the highly competitive market and how the users actually receive their product. This resulted in the launch of a 3-minute video demonstrating the key features of the Dropbox app. When the waiting list signs up for the app soared, the founders knew their app just made the progress in the right direction.
In this case, instead of launching an actual MVP mobile app, Dropbox just released the basic app concept through a video for user validation and that really worked for the app. This is one unique MVP approach paving the way for a successful app.
Uber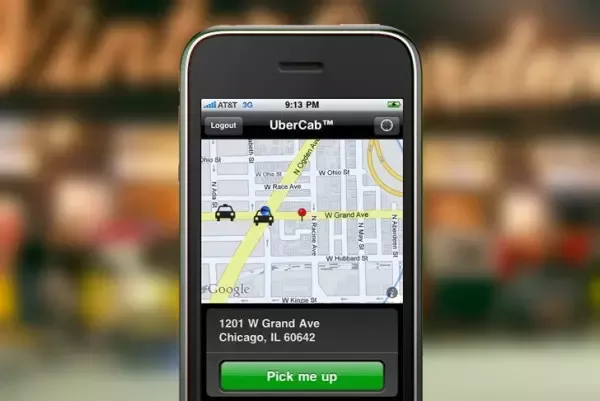 Long before Uber became really a lifestyle statement and a regular part of our urban living, it started as UberCab. It began as a service to help connect customers with cab drivers to facilitate payments for the rides. Since Uber basically banged on the basic needs of users to get cab rides, their MVP app was an instant success paving the way for further development and value additions.
The MVP approach helped Uber to get a quick start as a service, gain insights through customer feedback and make value additions through constant iterations. This develops, get feedback and iterate approach gave Uber such impressive global popularity in such a quick time.
This globally popular taxi booking app-only started by targeting the commuters of San Francisco. It allowed the city residents to use their mobile phones to contact and communicate taxi drivers while paying them the ride fare. Keeping this basic app function Uber continued to become popular and only by getting a huge volume of customer data and feedback the app could further add features and improve services. Soon after starting services in other cities, Uber brought in new features as validated by the users in those cities. This constant development and value additions based on feedback is what MVP approach us all about.
Conclusion
While the MVP approach will continue to grow in popularity, we can expect more brand leaders across the niches to emerge by utilizing this iteration based MVP approach.