Using a travel app inseparable from modern travel and holiday is experience. While you travel, a great travel app comes as more than a problem solver, it almost becomes a constant companion.
Do you want to dive into the tourism industry with a unique or instantly engaging travel app idea? Well, this is the time to brainstorm some tourism app ideas. When you consider things to include in a travel app, new app ideas will help you.
Top 9 Tourism App Ideas in 2023
Here we are going to showcase some of the best travel app development company to develop your startup.
1) Travel App for Cost Saving Itinerary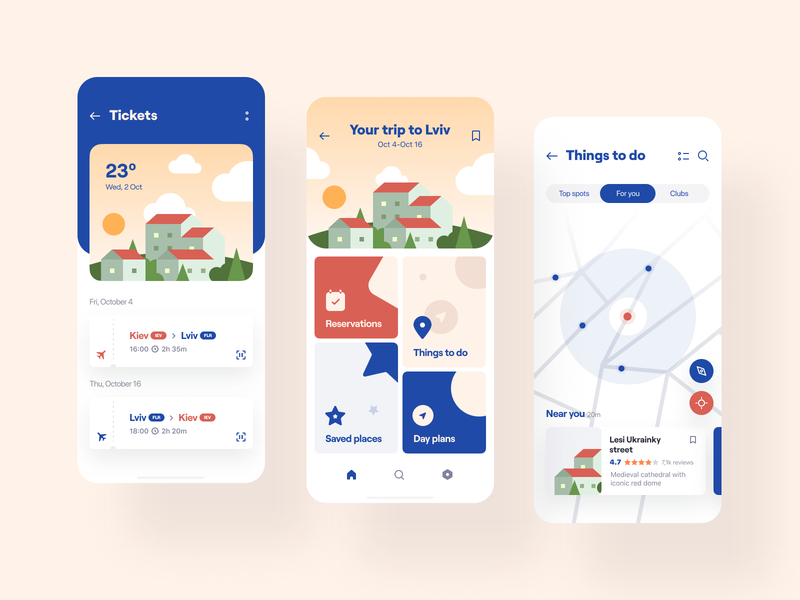 Is it not common to many of us that we end up cancelling a trip just because the travel expenses are really not affordable? Well, to address this travel app developers can build a travel app that helps people to stick to the most cost-saving itinerary.
The app can help you save extra days by suggesting time-saving journeys, alternate routes, and various deals and discounts. You can plan every bit of the travel cost for the entire trip.
2) A Socialising App for Travellers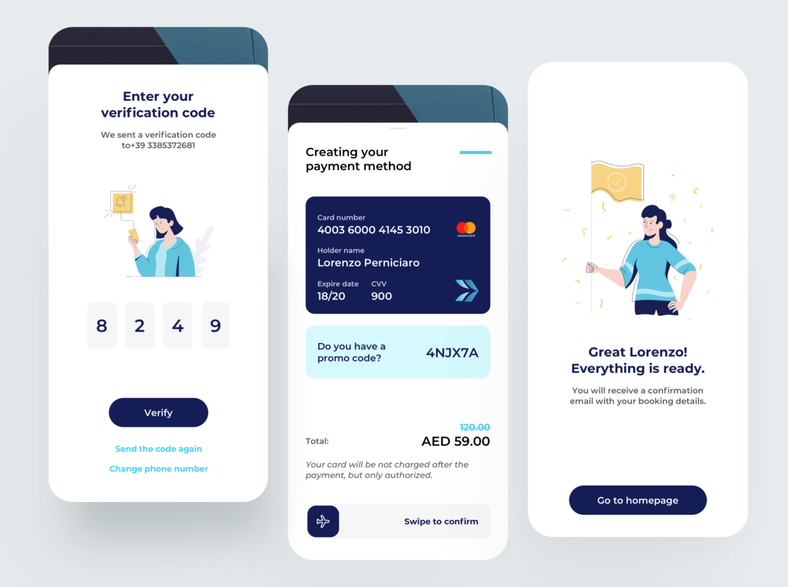 People still interact, ask questions and post helpful information on travel forums and discuss their trips. People also make travel posts on regular social media platforms. By taking this idea further one can build a social media app exclusively for travelers and help them stay connected with each other, talk about and share travel experiences, ask questions, provide information, share images, reviews, and itinerary.
Since there are already similar kinds of travel apps, you need to focus on a travel niche in particular. To make the app even more interesting, you should integrate travel itinerary, GPS-based maps, reviews, rating and itinerary-oriented features.

3) Travel Payment App
As mobile payment apps continue to get popular, a dedicated payment app with all specific features required by travelers on the go can be very helpful. From digital travel card integration as well ride booking features to currency converter, a travel payment app can be loaded with a range of helpful features that travelers need. Are you thinking how to build a travel app that instantly gets traction? Well, consider this tourism app idea.
Many hotels and restaurant chains offer travel cards and the app can integrate them to help use these cards for payments on the go. The dedicated payment app for travelers will also help global travelers in respect of country-specific rules and currencies.
Read More: Best Trending Startup Mobile App Ideas
4) Tour Guide App
A tour guide app can provide detailed information about a city and its multiple locations as well as sights. The same app can also provide details about the local cuisines and the particular experiences you should try.
The app apart from telling you about the must-visit places, history of locations, tickets and other information can also show a list of exquisite restaurants and their delicacies. The app can also showcase traveler reviews.
If you want to start considering travel app development costs, this simple idea can help you build an app with minimum cost burden. There are many mobile app development company india that can offer you a really lucrative budget while maintaining top notch quality.
5) Translation and Language Help App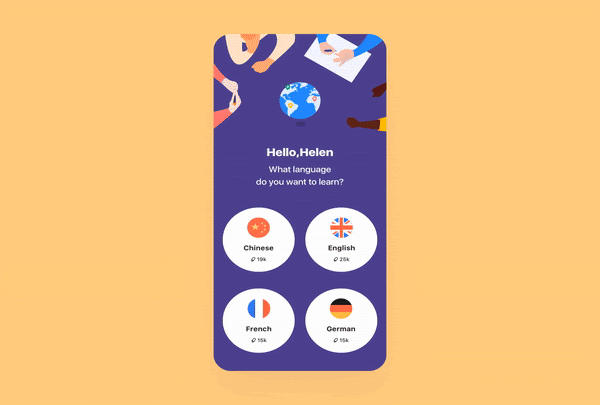 This is already a well-known travel app idea that you need to develop further. You can incorporate a lot of new language options, features like voice-over and voice translation.
Such an app should also be able to scan an image and convert any text within the image into the native language. Finally, it will be more helpful if you offer offline access to translation features for travelers on the go.
6) Weather Forecast App for Travelers
Consider building an app that provides real-time forecasts on weather of travel destinations. This can be of immense help to travelers making trips in faraway places and places with the different weather condition.
The app should provide detailed information about the specific weather condition, temperature, perspiration, and rainfall. The app should also suggest the kind of wearables you should carry for such places.
7) App for Accessing Local Public Transport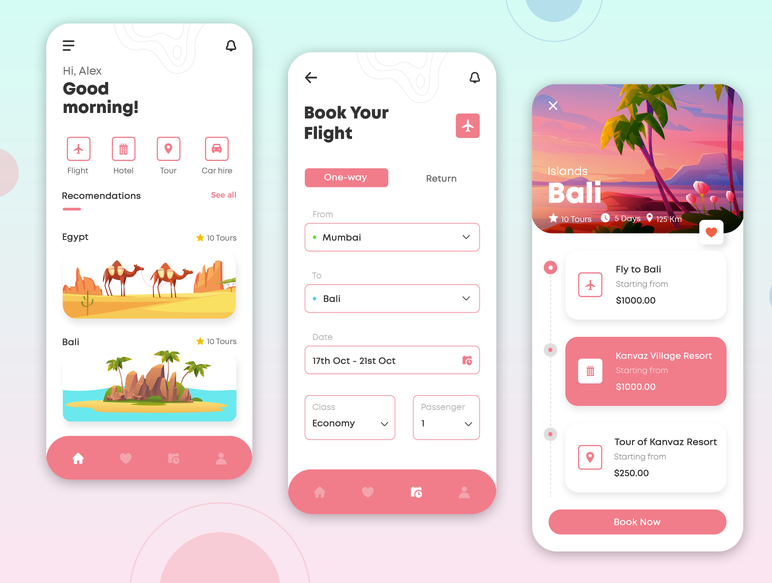 When you travel in a new place you get cheated often by cab drivers and you end up hiring cabs when local transport is available nearby. To help with this lack of knowledge about a new city and its local public transportation, you can come with a traveler-friendly app.
The same app should also help the user with information on car-sharing, bike rental, inter-city or inter-state bus services, train routes and various passes. The app should also inform the user about the specific places and stops they should visit and the ones they already visited.
8) Deal Finder App for Travelers
A travel experience is hardly complete without shopping. This is why travelers always look for offers, deals, and discounts. You can address this need of travelers through a dedicated deal finder app.
When travelers download the app on their devices, they start getting messages and notifications on lucrative deals, new arrivals, discounts, local shopping trends, and special offers.
9) Restroom and Gas Station Finding App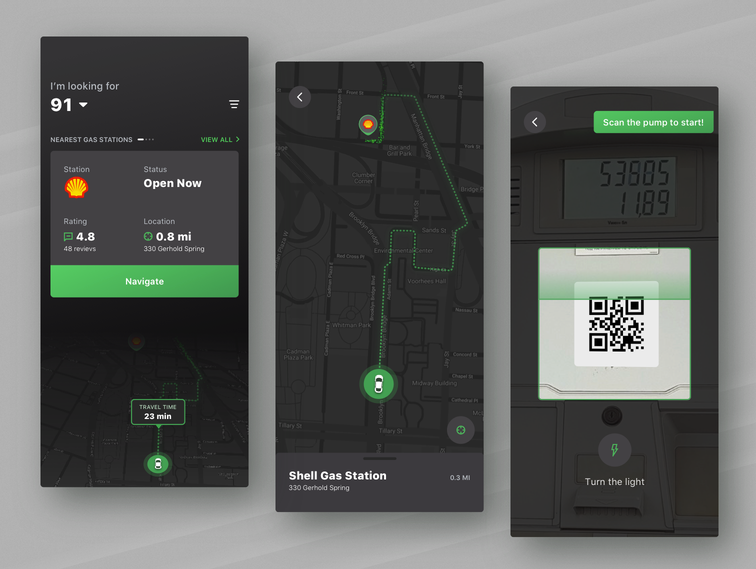 Getting informed about the right facilities on the road such as gas stations, restrooms and garages are really important for travelers. This is why you can build an app to offer this helps to travelers. The same app should also inform the travelers on trains and flights on the next flights or train stations and options to take different routes.
Such an app should also inform about places on the go where you can fill your bellies with traditional delicacies and places of interest where you can stop for a while in case you have time. Such apps are especially helpful when you are travelling with your family and kids.
You may like this: How to Build an App Like Airbnb?
Conclusion
At a time when everything in our lives became digital, travelers are likely to go for travel apps for their on-the-road needs. All these travel or tourism app ideas clearly explain how today's travelers try to find almost every kind of help during travel right on their mobile devices. These ideas just offer a brief outline and you can always extend these tourism app ideas with unique features. You can hire mobile app developers in India for your next travel app project and get the best of expertise and competitive rate.
Take a look at
Frequently Asked Questions
The use of mobile apps has transformed the travel and tourism industry in recent years, making it more convenient and accessible for travellers. Several ways in which mobile apps benefit the travel and tourism industry include Convenience, Real-time updates, Personalization, Reviews and recommendations, Contactless payments and Sustainability.

Travel apps make money through various means such as commission on bookings, advertising, premium features, and partnerships with travel companies.

Mobile apps have had a significant impact on the travel industry in recent years. With the increasing use of smartphones, travel apps have become an essential tool for travellers, providing them with a range of benefits and services including Easy Booking, Customization, Real-time Information, Navigation etc.

Some ideas for creating the best travel app include incorporating personalized recommendations, real-time updates on travel information, user-generated content, and seamless booking and payment options.

The scope of a travel app is to provide users with tools and information to plan, book, and enhance their travel experiences.