eCommerce has become a part of everyone's lifestyle. Massive discounts, television commercials, huge product range, ease of purchase are few of the many reasons which motivates people to shop from their comfort. As a small or medium size business there are some great open source eCommerce options which you can leverage. WooCommerce is definitely among the top list. As per Builtwith, almost 22.47% of eCommerce Website Development done using WooCommerce.
Having effective User interface and User Experience design is very important to get most out of your eCommerce store. In WooCommerce customers can easily search for product using product names. But there is a limitation. It doesn't allow customers to search products using the SKUs.
What are SKUs?
SKU (stock-keeping unit) is a standout amongst the most fundamental identifiers implemented in the stock management process. SKU is a code that comprises of letters, numbers, symbols or any combination thereof that uniquely identifies a product or service. For an example, as a WooCommerce store, you would like to sell a T-shirt in various sizes like small, medium, and large, and in different colors like White, Magenta, and Blue, then each size and color combination would have an exclusive inventory and therefore its own SKU. It is a unique code consisting of letters and numbers that identify characteristics of each product, such as manufacturer, brand, style, color, and size. Thus, a code that holds all this information about an item gives it an exceptional stature in your store, which means that tracking and recalling a particular item becomes easy. It provides an additional layer of uniqueness besides the name of a product or service.
The main purpose for creating SKU codes is that you have an identifier with which you can visualize a unique product. It helps your business to maintain accurately and quickly account for every piece of their inventory.
Why Are SKUs Important?
SKUs are significant and helpful as a general reference for trailing stock across every part of your business. While the name clarification of your items may change or slightly modify depending on the use, the SKU will remain unique to identify the product variations easily. It's ideal for merchants with a multi-channel sales strategy. SKU codes are such an essential part of your Woo Commerce store. It's helpful to maintain many products with multiple variations, which might be provided by multiple vendors. A specific product is identified quickly if an SKU is associated with it.
Product Search by SKU Plugin by CMARIX
Current WordPress WooCommerce setup allows SKU search for parent product SKUs and variation SKUs only from Admin Interface. This functionality isn't readily available to front end users/ customers.
CMARIX has developed customer WooCommerce plugin which allows Product search by SKUs from Front end. You just need to install this plugin and empower your website with much better customer experience. You do not require any admin configuration after installing this plugin in your WooCommerce store. Furthermore, this plugin also allows SKU search with white space and special characters.
After implementing this plugin, a Search box is provided in User Section in Front End Website. Customer can go directly to the item they want by entering the product SKU.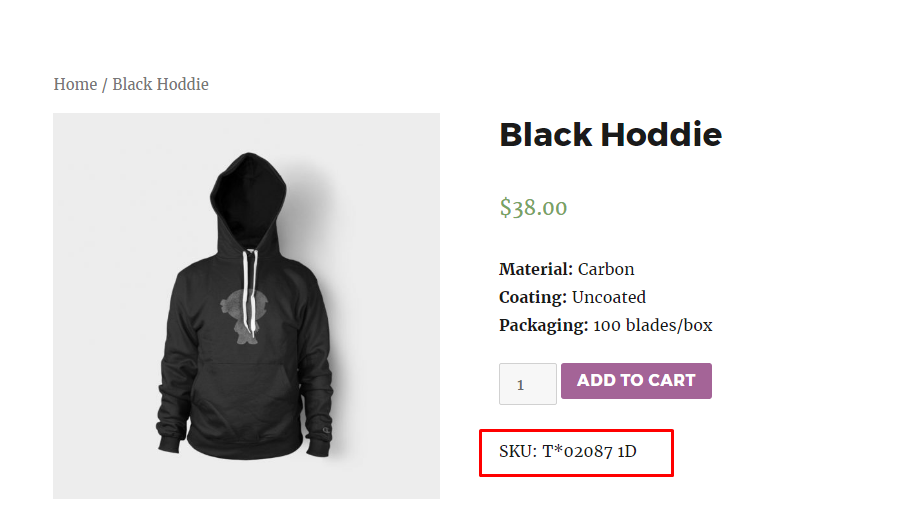 You can just copy and paste from your order or shipping confirmation emails, and you'll end up right on the product page you want.
Customers will search by SKU when they want to narrow down their choices. Try to keep your SKU unique to yield out the best search results. This is especially important for your WooCommerce Store to reflect on every search made related to your products. Implementing custom WooCommerce plugin like above which facilitates product search by SKU, saves development time and cost as well as adds value to your customer.
To place an order for WordPress WooCommerce Product SKU Search plugin, please contact us.