The mobile commerce and eCommerce industry has experienced continuous growth for the past several years. As per the statistics provided by Statista, the e-commerce industry since 2014 has experienced a year on year growth of $1.336 billion. All signs tell us that there is no sign of a slowdown for this growth.
Just because the entire e-commerce industry is laden with growth opportunities of huge proportion, there is always a scope of improving the growth prospect by just turning things in the right direction. As the market is exponentially growing with new opportunities, every retailer with the right moves can grab a bigger slice of the market share. Among many measures, workflow automation is a key measure to improve the bottom line of retail business.
Through workflow automation, many tasks can be taken care of automatically and with the least human intervention. eCommerce development services are now creating the most sophisticated workflow automation software that can take care of several key areas such as order management, inventory management, supply chain and logistics, sales and promotions, etc.
Here throughout this blog post, we are going to have a look at the definition, advantages, and examples of workflow automation in e-commerce businesses.
What Exactly is Workflow Automation?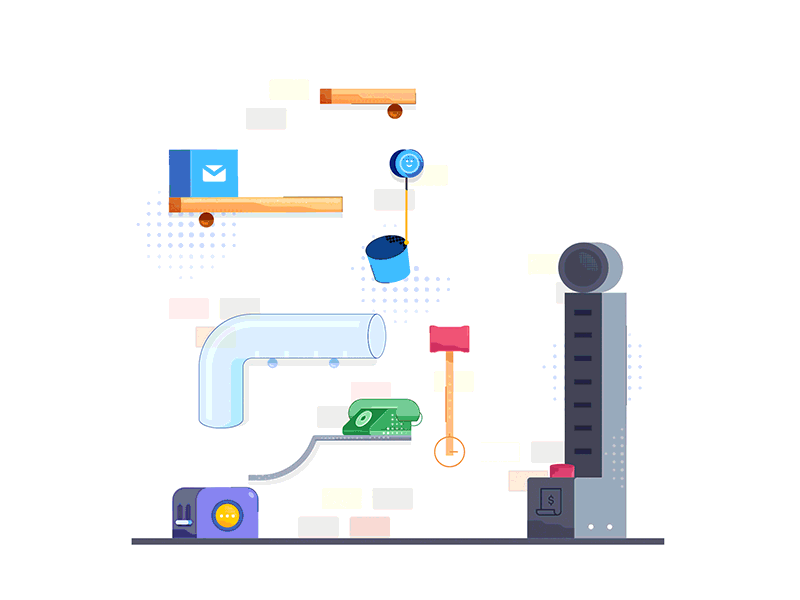 Workflow automation refers to the measures embraced by businesses for the purpose of streamlining business processes. It plays an important role in taking care of repetitive tasks and all kinds of manual processes that can be carried out by machines with ease. Workflow automation helps your company to reduce the workload of repetitive tasks and thus save precious employee hours.
In every business including retail and e-commerce, there are tons of tasks that can easily be automated as these tasks are mostly repetitive and labor-intensive. When these tasks are taken care of automatically through a process, companies can save a lot of bottom-line costs and improve productivity.
Read More: How Swell Extensions in Magento Benefit eCommerce and Business Websites?
The Key Advantages of Workflow Automation for an eCommerce Store
If you have an e-commerce store you know the tough competition and price war that your store needs to face on a regular basis. Since most businesses are now coming to the online space with their offerings in products and services, there is no better way to stay competitive than taking measures that reduce cost and boost productivity. This is exactly what workflow automation does besides offering g other advantages.
Let us have a quick look at the key advantages of workflow automation for e-commerce businesses.
1. Enhanced Efficiency
The vast majority of e-commerce tasks are repetitive and less relevant in character. On the other hand, ensuring those tasks is extremely important for business operation. But instead of engaging human staff for such tasks an e-commerce business can deploy workflow automation for such tasks and can save a lot of employee hours and thus can improve the bottom line for the business.
For instance, for managing orders, an e-commerce business may need to handle a lot of data entry tasks and for this, an order management software can just prove to be an ideal solution. By reducing the workload of such huge data entry tasks from the shoulders of employees you can actually reduce errors, make the process more time-bound, and can save a lot of productive hours.
2. Precision and Accuracy
Human beings are prone to committing mistakes and they make mistakes more often in carrying out repetitive tasks. In an eCommerce setting, a lot of data entry tasks are there ranging from customer data, order details, stock numbers, product details, and others. Often while filling this data humans commit unintentional mistakes which is common when the data volume is huge.
Humans are always prone to errors while machines are not. When carrying out repetitive tasks like data entry automation programs do the job more accurately and in a precision-driven as well as streamlined manner. The data entry tasks carried out by machines relieves the companies from the entire vulnerabilities and scopes of errors in data.

3. Enhanced Productivity
Workflow automation doesn't necessarily mean your staff have no role to play in the organization and hence you can run the operation with fewer employees. Nothing can be more further from the truth than this. Actually, by taking the workload of repetitive tasks from the shoulders of the employees, workflow automation allows the company to engage employees in more creative tasks for delivering better shopping experience or boosting more sales.
Workflow automation systems help employees to derive more output from the employees and use the staff more creatively in the process. As automation takes care of mundane tasks, employees can be freed from such jobs and can be engaged in roles where they can use their skills better.
Examples of Workflow Automation in eCommerce
In eCommerce workflow automation happens in many different ways. Here we are going to provide some examples of how workflow automation takes place in the e-commerce industry.
Automatic triggering of emails, DMS alerts, or sending notifications after a product is ordered or dispatched or delivered.
Removing out of stock products from the store listing automatically. Re-adding the products in the listing as soon as their stock is restored.
Based upon customer views and frequent browsing, listing products under recently viewed and frequently viewed categories.
Based upon purchase history and transactions automatically tagging some customers as "high value" and triggering messages and notifications with offers and discounts for loyalty.
Based on anomaly detection or certain pre-listed risky behavior, tagging high-risk orders from some customers
Automatically tagging the orders in the supply chain as they move from the store to the logistics companies to the last mile delivery agent.
Based on customer purchases and preferences, automatically making product recommendations that customer is more likely to choose.
The above-mentioned tasks just represent a handful of the areas in e-commerce business where workflow automation can play a role.
Read More: Key Considerations for Building a Multi-Vendor Ecommerce Marketplace
Doing Too Many Things Simultaneously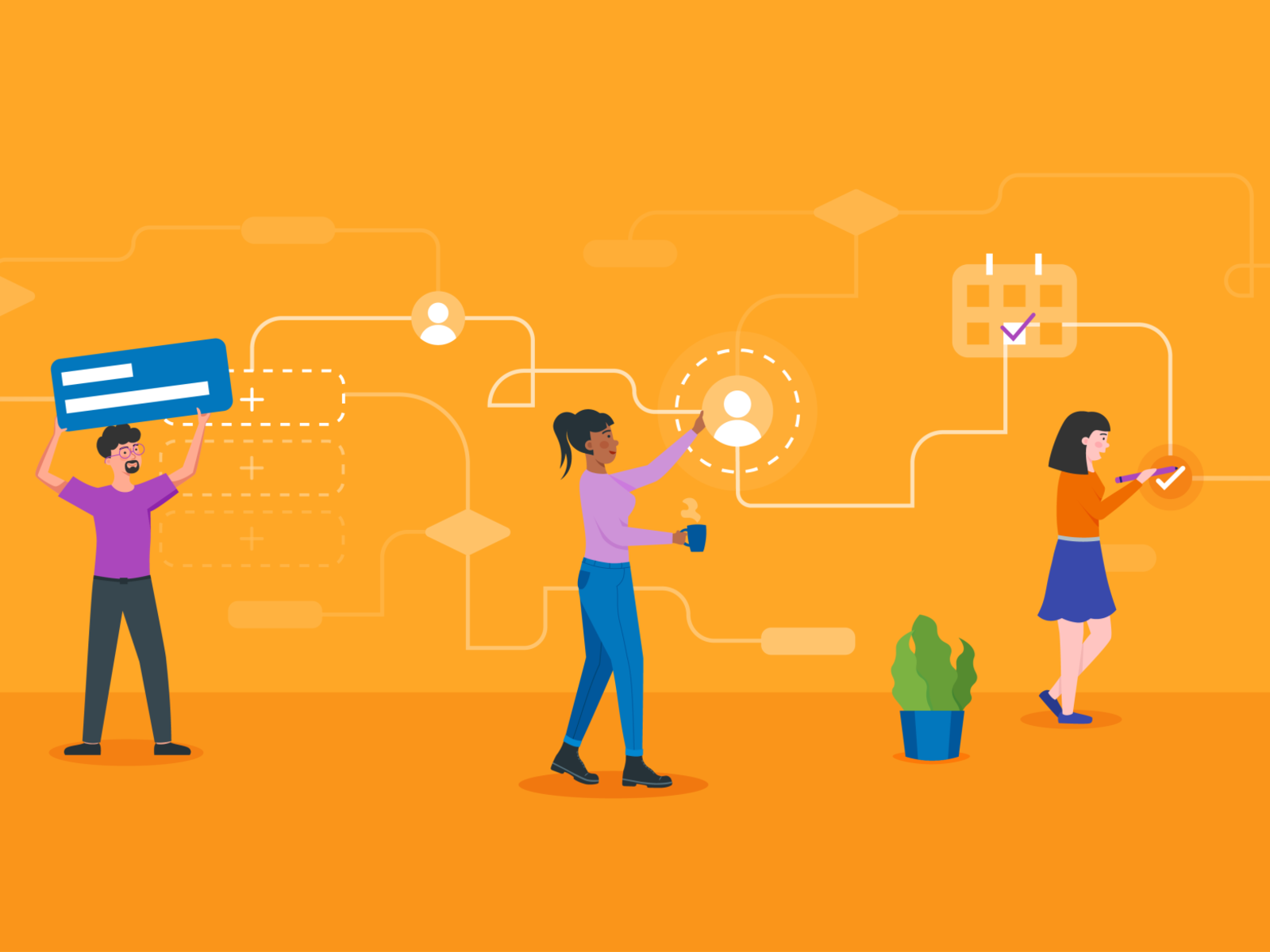 The biggest advantage of workflow automation is that it allows you to do a lot of things simultaneously. If you are using an order management software it will take care of all repetitive and data entry tasks related to order management. Similarly, an inventory management software at the same time is working to manage the tasks related to stocks and inventories. In this way, several workflow management software solutions can work side by side and can help your e-commerce store to carry out too many tasks at the same time.
The permutation and combination of different colours and sizes make choices difficult for customers in a store selling garments. This is where matrix solutions that can create a matrix based on size and colour can take care of things in an effective manner. Such matrix-based solutions used to organise different filters and choices in e-commerce stores can simplify the tasks of sorting out the right products that the customer is more likely to choose.
Conclusion
As we explained above, workflow automation is already playing a great role in improving the business operation of eCommerce stores. As improving the bottom line has become important for competitive standing, an increasing number of e-commerce stores are now embracing workflow automation.