Any meditation starts with -Sit straight, keep calm, close your eyes, relax, and think nothing. Health is one of the important aspects of everybody's life and those who do not realize this, the ongoing corona pandemic has made them understand the same.
Earlier there were certain people who were completely focused for their health and nutrition but after this global pandemic, there is rarely any individual who is not concerned about their health. This situation has definitely given rise to the rise of downloads of different health and meditation apps developed by the mobile app development company in Los Angeles.
Apart from this, the global lockdown has given people few extra hours in their daily schedule which they used to spend in travelling or in office, now they can dedicate this time for their wellness and fitness. Parallelly the Meditation and yoga industries also took this chance to develop their customer base by transforming them to the new technologies by hiring dedicated Android App Developer and building their respective mobile application to reach maximum number of people in a short span of time.
Some of the Apps like Headspace, Calm, or Mindfulness are considered to be the best mediation applications in the industry. These apps have several facilities like they suggest you the mediation process or any exercise as per your requirement like if it is to de-stress your body, or to boost the stamina or to recover some particular illness etc. This customization attracts a greater number of people as they are getting what exactly they are looking for.
Despite all arguments regarding the benefits of meditation, the truth is that the demand of meditation apps has increased over the time. Below mentioned are some of the advantages of Meditation mobile applications.
Top Science-Based Advantages Of Meditation Mobile Applications: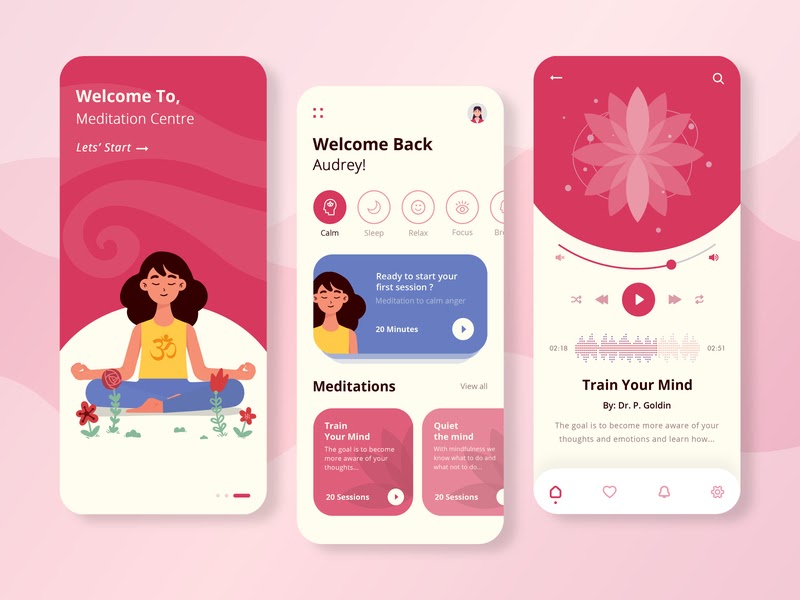 1. Managing the Day-to-day Stress
The app suggests you the exercises accordingly which helps one to lower down their stress level. They also showcase certain soothing images or play some soulful music which helps to de-stress your body which is must to have a healthy life.
2. Increase the Focus and Concentration
Some apps block the phone from receiving any phone call or messages or any other factor which can distract the person. And this ultimately improves their concentration for particular work.
3. Cures the Anxiety
It can suggest you some breathing exercises or concentration exercises or suggest some music which brings down the anxiety level and keeps you calm.

4. Better Sleep
The apps offer different sorts of music like the sound of pouring rain or hustle wind or chirping bird, these natural sounds combined with melody makes one sleep in a better way which helps in the recovery of their body.
5. Boost's Self-Esteem
The app provides you with several self-affirmation quotes which you can repeat and co-relate with your life. These affirmations help build the positive thoughts which ultimately boosts the self-esteem of a person.
How To Develop Meditation Apps?
A) Evaluation of Idea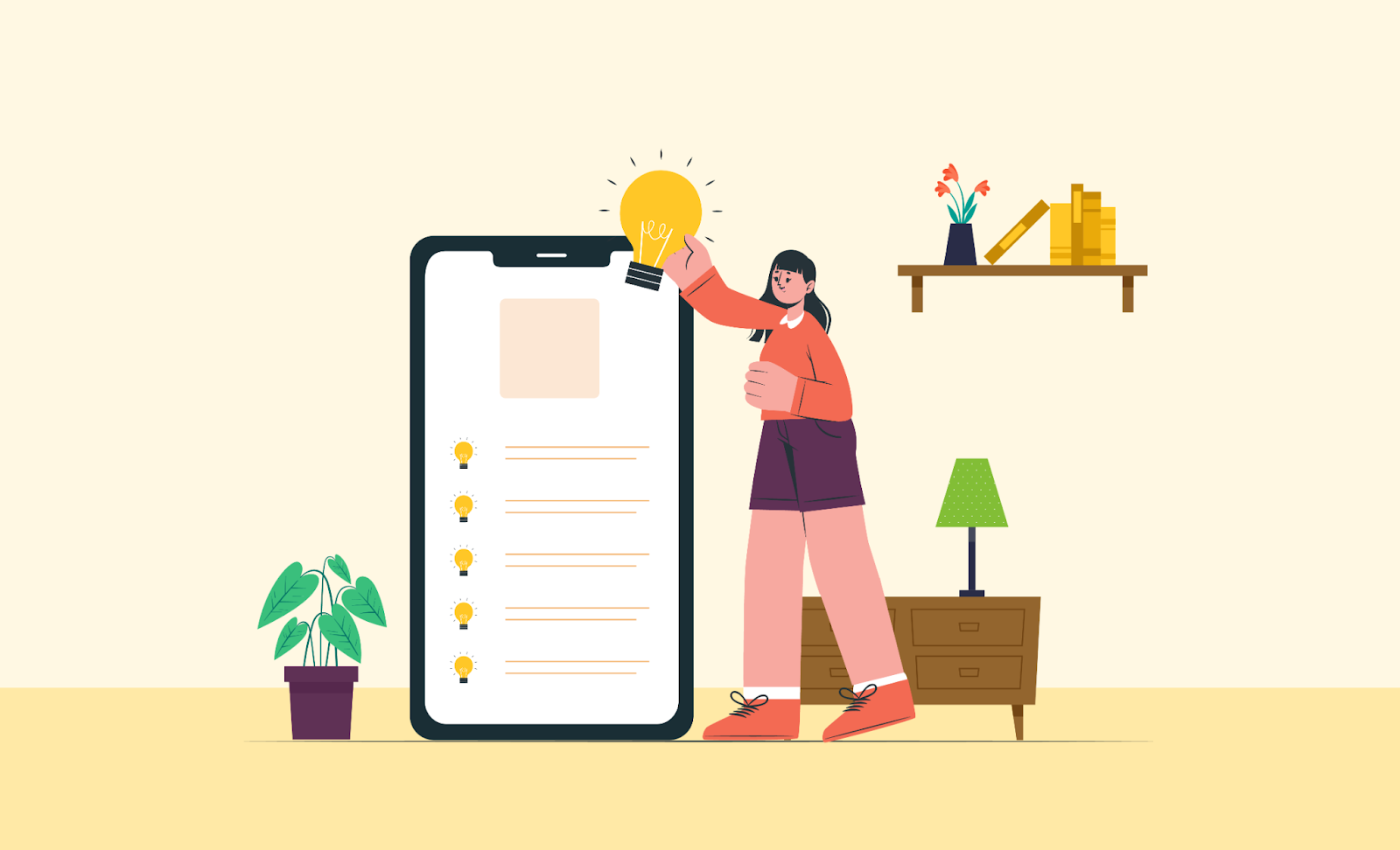 If one wants to be successful, then they should evaluate if their idea is sellable and marketable. You also need to know how you can craft your app ideas to develop a successful meditation app like calm. Example if someone is starting a meditation app then they should be clear what kind of exercises they will be offering.
Also, one needs to decide upon if you will be focusing on the beginners, new enthusiasts App like Headspace or would be focusing on the skilled practitioners like Calm. Thus, it is necessary to define the target audience.
One should also decide upon the USP (Unique Selling Product/service) of their app, what will be the platform to launch the app, what will be the finance model of the app and some other queries.
B) Competition Analysis
If someone one is entering into the market where already a lot many service providers exist, then it is very important to know what your competitors are offering and where they lack.
Then your app can be that meditation which will fill in the gap. Thus, it is very important to know that what are things you are standing against so that you can justify your services. Let us study some of the major competitors in this field:
App like Headspace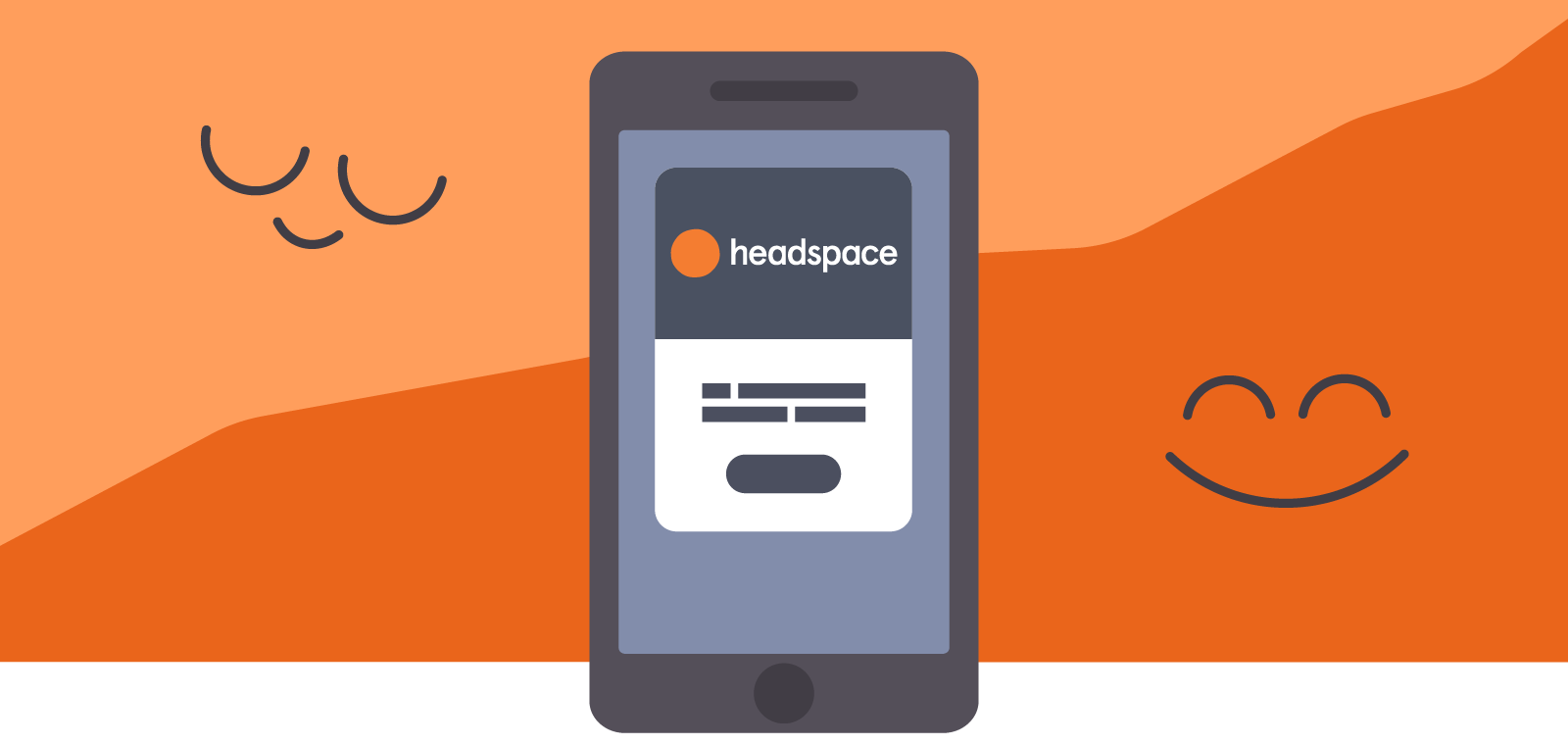 App like Headspace was launched by a British person named Andy Puddicombe who left his country at an early stage for Tibetan monastic training and after coming back he along with his friends give live meditation sessions to the audiences and gradually they come up with an idea to develop app and rest is a history as today it has got millions of paid subscribers. Below are the intakes from Headspace:
1. Initially start with just a few of the essential features which can be scaled gradually with time.
2. Use different and customized sessions as per the user's requirement like if it is for stress or anxiety or sleep disorder etc. Similarly keep different sessions for the newcomers as well as the experienced one.
3. He colors used in the app should be light and smoothing like Blue, Green, Yellow, Purple etc. as meditation is all about being focused and calm.
4. The designs should not look cluttered and if any animations are used then it should be quite simple.
App Like Calm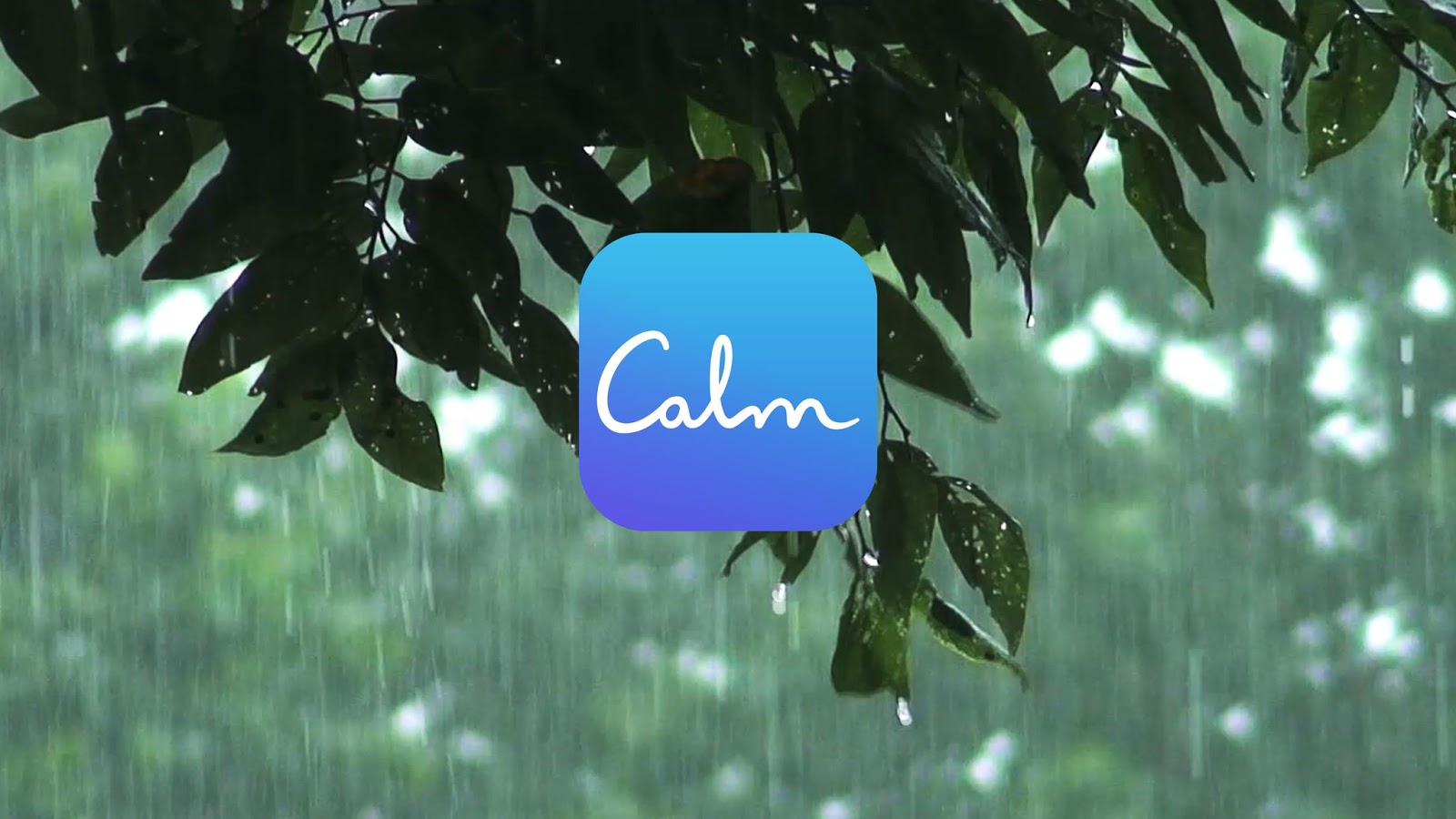 They offer 10 min programs which help one to de-stress his body and relax their mind. It provides soothing voices, audio stories etc. Below can be the intakes from Calm application:
1. They have a huge collection of music for mindfulness and attention.
2. They also got a collection of beautiful sleep stories which is narrated by the voice-over artists, professional actors, or writers.
You May Also Like: Healthcare App Ideas for Healthcare Startups
C) Prototyping
It refers to the designing of the User Interface. It can vary from having a minimalistic work to very detailed work on the interface. These are of three types- Low fidelity, Medium fidelity, and High fidelity. One can decide upon any of the three prototypes depending upon the requirement, the target audience, and similar other factors.
D) Select MVP (Minimum Viable Product) Initially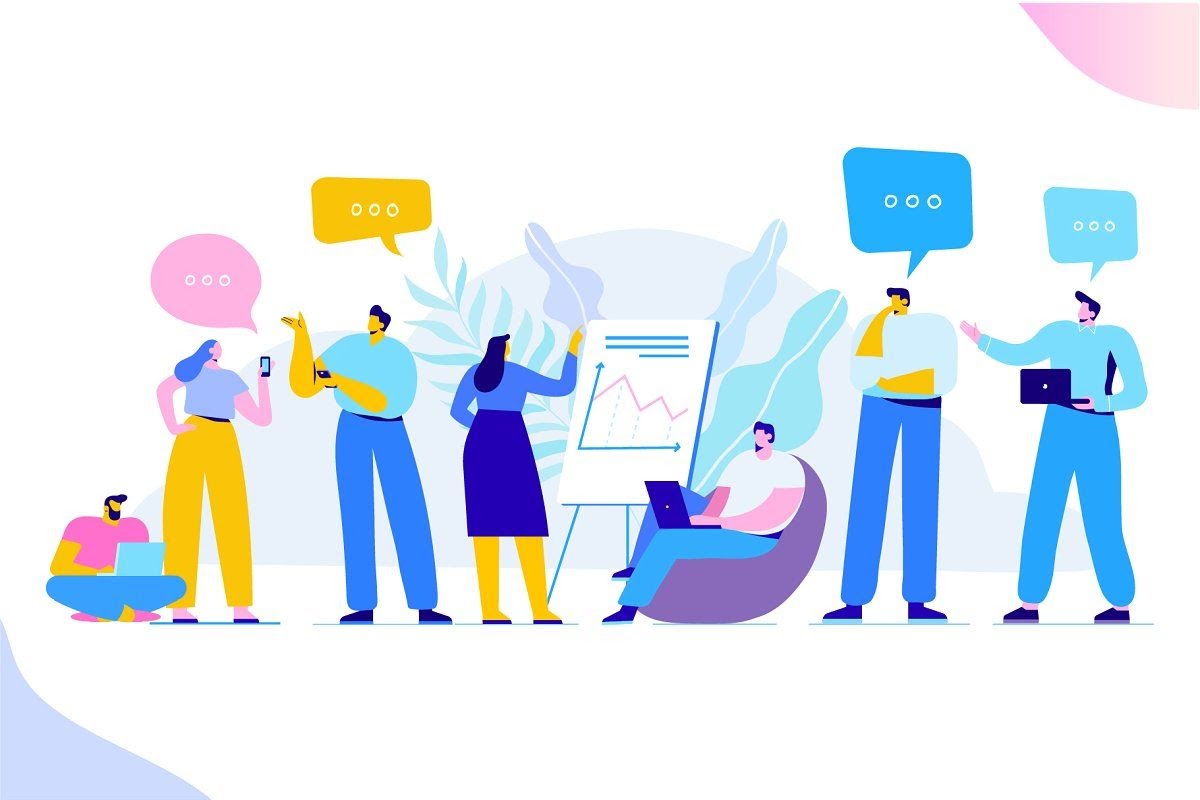 One should first start with the Minimum viable product only. Investing too much at an initial stage is not a good option. And once the set of target audiences is developed then one can always modify the application as per the user's requirement.
The agenda of establishing MVP is to focus more on the functionality rather than on the UI/UX interface. It helps in reflecting the emotional response of the users. And it also guides on how further the app can be transformed.
Conclusion:
Although the meditation apps were in trend since a decade but the pandemic in 2020 have fueled up this trend and now people have become conscious about their health more than ever before. The more they are getting into it, the more they are discovering the benefits of meditation and making others aware of it. And now looking at the current scenario, the industry will be in the uprising trend only.
App like Headspace and Calm have created a huge space in this industry but still there are many such services and products which are required by the people. One of the drawbacks of these apps is that these are not available in other languages than English. Thus, they are already losing a huge chunk of people who might be looking for some suitable apps as per their language but due to non-availability of such service they are unable to do so. Hence, there are a lot of opportunities floating in the market. One just needs to strategize the same and proceed accordingly.