Local marketers and businesses irrespective of their size are continuing to jump on the e-commerce bandwagon to reach out to their customers. Business communities comprising small local businesses can get the benefit of an online platform. The goal of such platforms is to keep online merchants up and running in all circumstances and at all costs. For any e-commerce development company such platforms will open up new vistas of local marketing.
When the Covid-19 crisis has made it really harder for the local shops and marketers to survive because of the lockdown and restricted movement measures imposed by the governments across countries, such platforms for small businesses can unveil new opportunities. Here we are going to explain how such a type of platform really works, and what opportunities it brings for the marketers.
The Rays On Online Community Business Platform
We can develop a platform that will help small businesses amplify their eCommerce efforts in the face of Covid-19 crisis. This community-driven platform will help retailers, wholesalers of every local brand to sell together in the wake of growth. The essential goal behind this idea is to provide users a centralized system that they can access with complete flexibility.
The Working Of Offline To Online Community Business Platform
A lot of small merchants can create a cross-platform e-commerce initiative and for building a platform like this they can opt for reputed e-commerce CMS solutions such as Magento, BigCommerce, Shopify and a few others. They need to take help from the e-commerce developers, designers, marketers, and various technology companies to help merchants around the world make their presence on a unified platform. This is how they can easily deal with the disastrous impact of the COVID-19 pandemic on their businesses. Through such a platform, local merchants can stay in touch and access expert resources to make their offline businesses present through an online mode in just a short time.
It is true that only e-commerce stores are showing the silver lining of hope for the entire business world that came to a standstill now due to the impact of the pandemic. As e-commerce giants the leading merchants felt it necessary to support their small and local counterparts in this trying time. In that sense, such a community business platform appears to be a noble effort apart from creating a lot of opportunities for the small business marketers.
Read More: Key Considerations for Building a Multi-Vendor Ecommerce Marketplace
Who Will Be The Biggest Beneficiaries of Such a Community Business Platform?
At present, such a community business initiative looks to be pretty promising to accommodate all sorts of businesses in the local level including restaurants, small retailers, and wholesalers with either digital or physical stores. An initiative like this can also come with solutions to keep employees engaged who are working from home around the globe. Whether you are a brick and mortar shop or an online venture, a community business platform with online presence can serve all of you. Let's have a quick look at its target audience.
All the physical retailers now can get instant help for setting up an online store and for this top agencies and solution providers will come to their assistance.
All local restaurants thanks to this platform can now get the assistance of food delivery services.
The online stores that are already in operation can get assistance for optimizing their operations or for procuring products from marketplaces around the globe.
Small and medium businesses (SMBs) can now avail marketing assistance through digital and traditional marketing experts and learn how to set up the essential tricks and tips of online marketing operations.
The Opportunities Business Will Get With This Box
A community business platform such as this can provide a whole array of free services for the local businesses and marketers. These services include migration assistance, website audits and free marketing packages. The local retailers and small online merchants can have a whole array of options to choose from. Let's have a look at some of the services that such platforms should offer for merchants.
The Online Now Package
This is a free package that customers should get for building their new online store. All those businesses that don't have an online store now, will get direct assistance from an e-commerce expert who will provide help like the following.
Advising the businesses about the suitable e-commerce platform for their needs
Helping them to get products online
Assistance for making a new website live.
The Store Audit Package
All the customers on the platform should get free monitoring support and reports about their online stores with this free package. This package is particularly useful for businesses that have a website but require some support. The platform can provide support of e-commerce experts who can do the following.
Evaluate the customer experience of the store and suggest possible improvements.
Evaluate the website speed and assisting to increase speed and performance.
Providing assistance in setting up promotions and gift card sales.
The Marketing Intro Package
All the businesses that would take part in this such platform should also get free marketing assistance through a marketing package. This should be applicable for businesses already having a website and needing marketing assistance. The platform should provide an e-commerce expert capable of handling the following things.
Evaluate social media presence.
Offering you options of organic traffic support or paid traffic consultation
Ensure your store is optimized for search engines (SEO)
Consulting about the paid advertising opportunities.
How To Build a Community Business Platform For Small Merchants?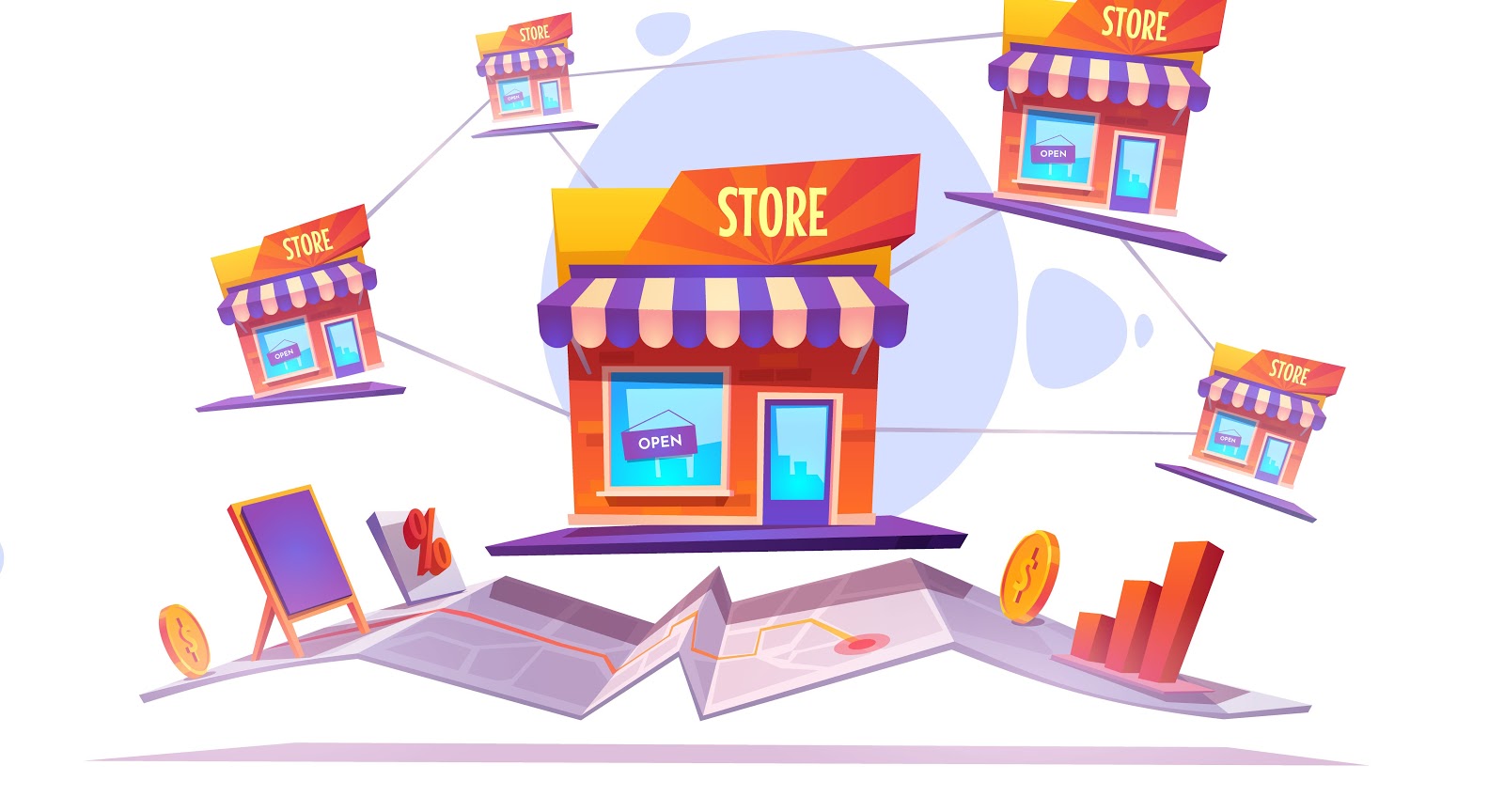 At CMARIX, we create concepts that stay ahead of time in respect of innovations and creative focus. We can build a robust community business platform that can unveil unmatched business opportunities for small and local businesses of all types and niches. Having years of experience and frontline expertise in e-commerce web development we can create community business platforms for small merchants that can help retailers and service providers run their operation smoothly during this lockdown.
Read More: Lookbook App: The Future of eCommerce Business and Visual Marketing
Conclusion
Such community business platforms can appear as a never-before initiative to provide the support from e-commerce leaders and marketing and tech experts to the small businesses and local entrepreneurs who are suffering from the onslaught of the Covid-19 crisis. Well, besides offering a lot of free of cost solutions, a platform like this can also have the scope of monetising their services through paid solutions. The local businesses, restaurants and brick and mortar shops that were clueless about the ways to deal with the crisis can really catch a breath of survival by keeping their business operation online.