Fixed Price Projects (FPP) are considered high-risk projects when working for a big organization. Usually, a Project manager manages the Fixed Price contract, as they are always under a lot of stress to make the project successful under the given budget. Some Mobile App Development Company New York will hire top project managers because they mainly deal with fixed-price projects. Big firms are always under a tight budget, so you need to be very practical. In CMARIX, we hire developers and project managers who will be able to satisfy the clients under their fixed budget.
A Project Manager needs to plan the course of the project execution very carefully. In the industry, you will notice that the clients never agree to the price or the time duration that the professional developers have estimated. They only realize that the scope of the better development of the project is increasing. While scope addition is pretty good in itself, the project managers should manage it properly.
Project Management is the combination of both Art and Science. After a certain point, Science is not as helpful as Art. So, a Project Manager must strike a balance between contractual obligations and client delight. Meeting the needs and expectations of the clients is vital in project management.
A Project Manager can use certain fundamental assumptions to satisfy the financial limits of a Fixed Price project. Those are:
The estimation should be based scientifically. An optimistic analysis and overconfidence don't lead the project in the correct order.
You should be careful about keeping reserves. In fixed-price projects, both time and money are necessary, and those should be appropriately estimated.
In CMARIX, all the developers are proactive. They can easily recognize the client's expectations at an early stage and start managing them from the beginning.
You need to start negotiating. As a Project Manager, you need to convince the client and other stakeholders about the change in the amount of the fixed price project. As a project manager, you will require more time and money.
Always keep your client informed about the small and significant changes. Share the good points and the bad points with clients on a regular basis. You should be taking the client more as a partner.
Over-communicating won't be very harmful. If you repeat the details of the project, it will not get you in trouble. But if you do not inform the client, then you will have to face some severe consequences. Hire Dedicated Programmers from CMARIX to establish better communication between you and the developer.
As a project manager, you need to identify and manage the uprising problems instantly. If you postpone the solution of the risk, then you will be inviting a much bigger problem. In addition, the client loses their money, and you lose your time.
Try recognizing the project's limitations, as those will help you to understand the project in a better form.
As we have stated the workings of a project manager for a fixed price project, let's talk about them in detail.
Understand the Client's Requirements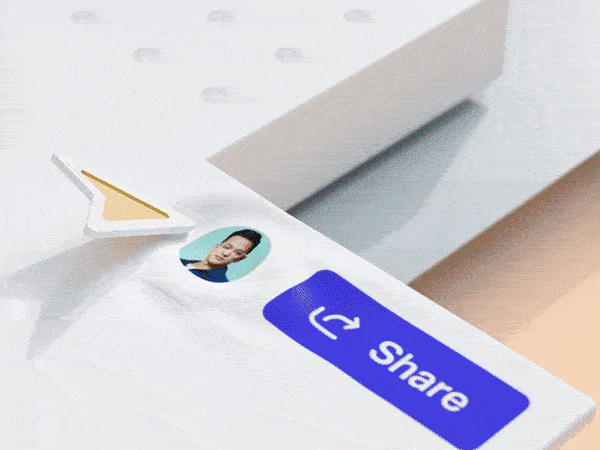 Whenever stakeholders say they need or desire a project it isn't always as straightforward as it appears at first. Miscommunication might result in unclear intentions and expectations on both sides of the table. Assume that a project manager, sponsors, team members, and suppliers do not entirely comprehend the natural desires of stakeholders. In that situation, determining the project's needs becomes nearly tricky. Make sure you spend the necessary time to learn what stakeholders anticipate.
Everything, including the budget, is ultimately defined by stakeholder expectations, deliverables, and other needs. So, the first step toward a successfully managed project budget is to ensure that project needs are correctly defined, recorded, and validated with all stakeholders – and that this information is conveyed to all parties involved. Before budgets are determined, the project manager should perform this critical phase. Many projects have been started with needs in mind but finished with desires, placing them in danger of budget overruns that leave everyone unsatisfied.
Read More: How Much Does It Cost To Build An App in the USA?
Update the Clients in Details
When you become aware of changes that may impact your projects and stakeholders, it's essential to notify them and explain what's happened, how it affects them and the project end, and what's being done to stay as close to the budget as possible. If keeping the existing project budget is complex, the customers should understand the core reason for any prospective overruns and make educated decisions about continuing. Changes in scope are very certainly required. The main argument is the unpredictability like a pandemic, which is inescapable and leaves other budget-related choices to be addressed on time. Customers also need to determine if the time or conditions are suitable to continue, postpone, or cancel a project entirely. Well, it is the developer's duty to inform the stakeholder that how much does it cost to develop a mobile app in any pandemic situation.
Establish Applicable KPIs
A project budget cannot be managed adequately until Key Performance Indicators (KPIs) are established. KPIs allow you to measure how much money is spent on a project, how much the project's original budget differs from what was anticipated. Here are a few well-known and often utilized project KPIs that are critical to efficient project budget management:
Actual cost (AC), also called the Actual Cost of Work Performed (ACWP), indicates how much amount has been spent on the development till today.
The Cost Variance (CV) reflects if the projected project cost is greater than or less than the chosen baseline.
Earned Value (EV), also known as the Budgeted Cost of Work Performed (BCWP), represents the approved budget for completed project activities up to a specific period.
The Planned Value (PV), also known as the Budgeted Cost of Work Scheduled (BCWS), is the projected cost of project activities as of the reporting date.
A project's Return On Investment (ROI) indicates its profitability and benefits outweighed the expenses.
Update KPIs under changing conditions to ensure good decision-making information is recorded and measured.
Identify & Handle Changes Properly
Change management for the management of projects is one of the most overlooked topics. Specialists in project management understand the importance of communication and the influence of stakeholders on processes. Any procedure may appear like a minor alteration, but expenses might drastically rise, and budgets can be discarded. Change management professionals must engage with project teams to identify, record, and explain exact methods that might increase the cost beyond budget to tackle internal and external changes.
Identify the Altered Conditions
Be realistic when it comes to estimating expenditures, and give way to unanticipated developments. Ensure you receive input from all relevant parties as conditions change. Above all, establish contingencies, as most firms found this is a crucial step during the pandemic. Many other elements, such as prizing supplies, resources, labor, finance, product-service shortages, currency swaps, etc., might affect your budget. Many necessary items or services today's prices are significantly higher than during the beginning of most COVID-19 initiatives. Make sure that suppliers can fulfill their obligations and develop a backup plan. Input from other players and suppliers and screening sellers may help establish a more realistic budget, primarily when unanticipated events affect expenses. From CMARIX, you can Hire Fullstack Developers or project managers catching up with rising prices, vendors not fulfilling specific commitments, or other questions.
Project Details Must be Revisited – Reviewed & Under Forecast
A project that is allowed to operate without budget monitoring and re-forecasting will fail. Frequent budget oversight is critical in preventing budgets from spiraling out of control. A 10% budget overrun is significantly easier to repair than a 50% overrun. However, if you don't keep an eye on your budget and forecast, that 10% overrun can quickly grow into a 50% overrun. With frequent budget reviews, your odds of keeping a project on the schedule are significantly greater than if you forecast once and then forget about it. Just as the project manager must regularly evaluate and cut the app development cost to stay on course, so must its resource usage because the people working on it contribute to its cost. Every week, project managers should assess the number of people already working on a project and the project's future resource requirements. It will ensure that you are completely utilizing your resources and have the appropriate resources ready for the remainder of the project. Project managers must carefully manage scope by issuing change orders for work not covered by the initial project requirements.
Conclusion
As we have stated the ways in detail to meet the budget in a fixed price project, you should now be able to look after your business in an understanding way.
Frequently Asked Questions
A clearly defined set of parameters is essential for managing a fixed-price project. Communication is crucial in determining the scope, objectives, and deliverables (preferably using clear criteria). Leave no aspect of the agreement ambiguous or open to interpretation, or the project may suffer. As a result, it will lack clarity.

Customers can pay a fixed price for a project agreed upon by both sides using selected price models. The fixed fee might be divided and paid in installments. The FP model assures that the project is completed and delivered within a set time and budget, making it a low-risk alternative for the customer.