We all are witness to the success of food delivery apps in recent times. The online food delivery business has literally revolutionised the way food business is traditionally conceptualised. While the food delivery business was continuing to get popular, the pandemic led situation helped such apps to appear as the food saviour for people. 
While the business is expanding in every direction and continuously evolving, every new startup willing to come up with its food delivery app is always on the lookout for unique and never-before food delivery app ideas. But most of the app ideas are already implemented and there are too many great food delivery apps with unique ideas in the market now. 
Are you excited to go with your new food delivery app? Wait a minute. Before you decide to Hire On site Developers for your app project, let us brief you on some relevant app ideas that represent a less trodden path. 
Here we are going to showcase some of the trending app ideas that new startups can bank upon. 
1. Grocery Delivery Apps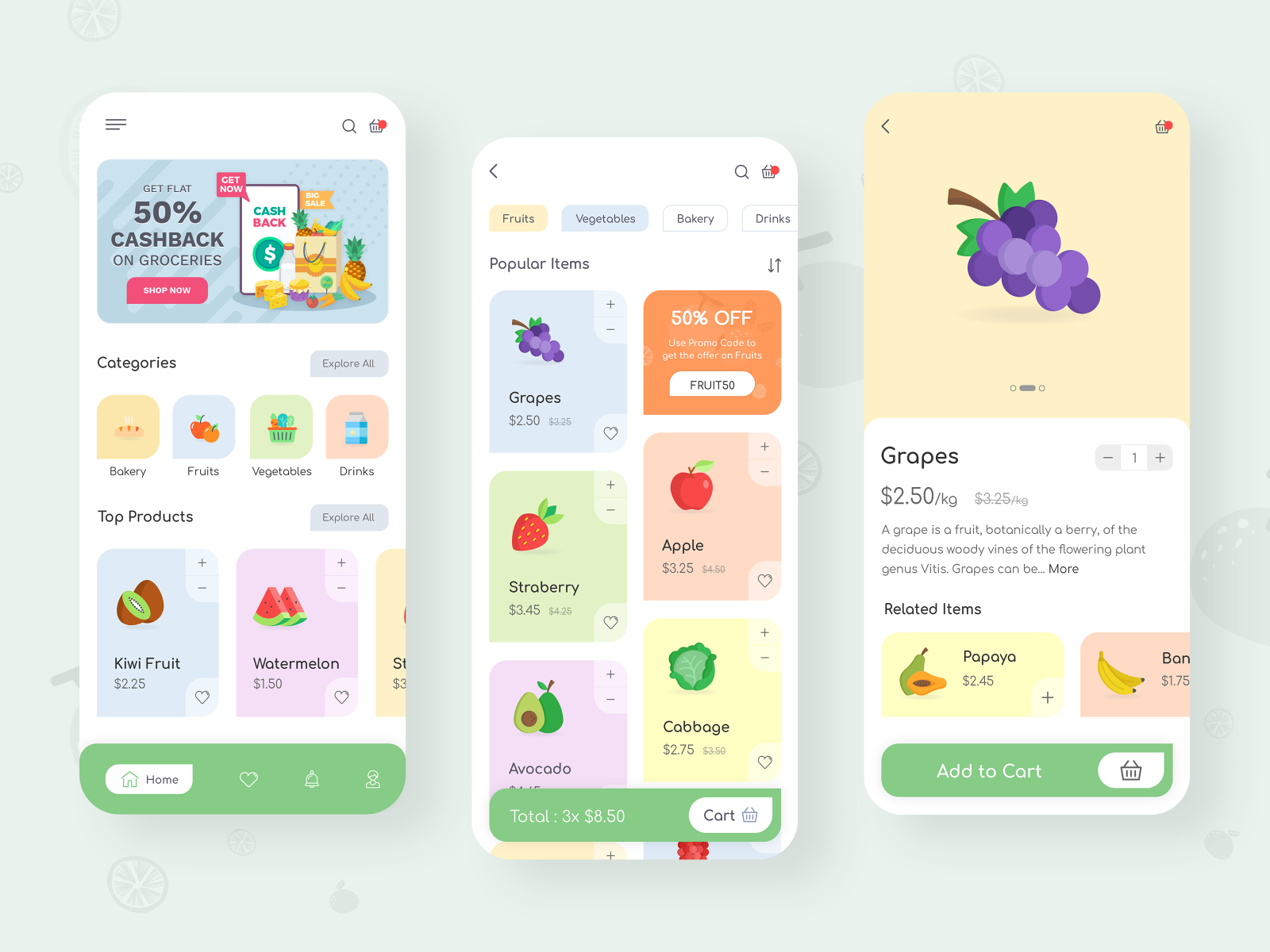 In spite of being a tried, tested and old idea, grocery delivery apps continue to find traction and popularity. To be precise online grocery delivery still just holds a minuscule market share compared to the overall grocery sales in the market. Naturally, the scope of growth is huge and already a lot of new apps within a span of months could cut out a market share. So, you cannot be wrong by planning to build a grocery delivery app. 
If you are already into the grocery business and have brick-and-mortar stores, you are actually the ideal person to start the business right away. With a grocery delivery app, you can not only satisfy your existing customers, but you can actually reach out to a wider audience and build your market presence. 
Some of the top grocery delivery apps you can take inspiration from include Grofers, Instacart, Peapod, Amazon Prime, and several others.
Read more: 7 Exemplary Food Startup Ideas That Can Win You Big Business
2. Organic and Natural Food Delivery Apps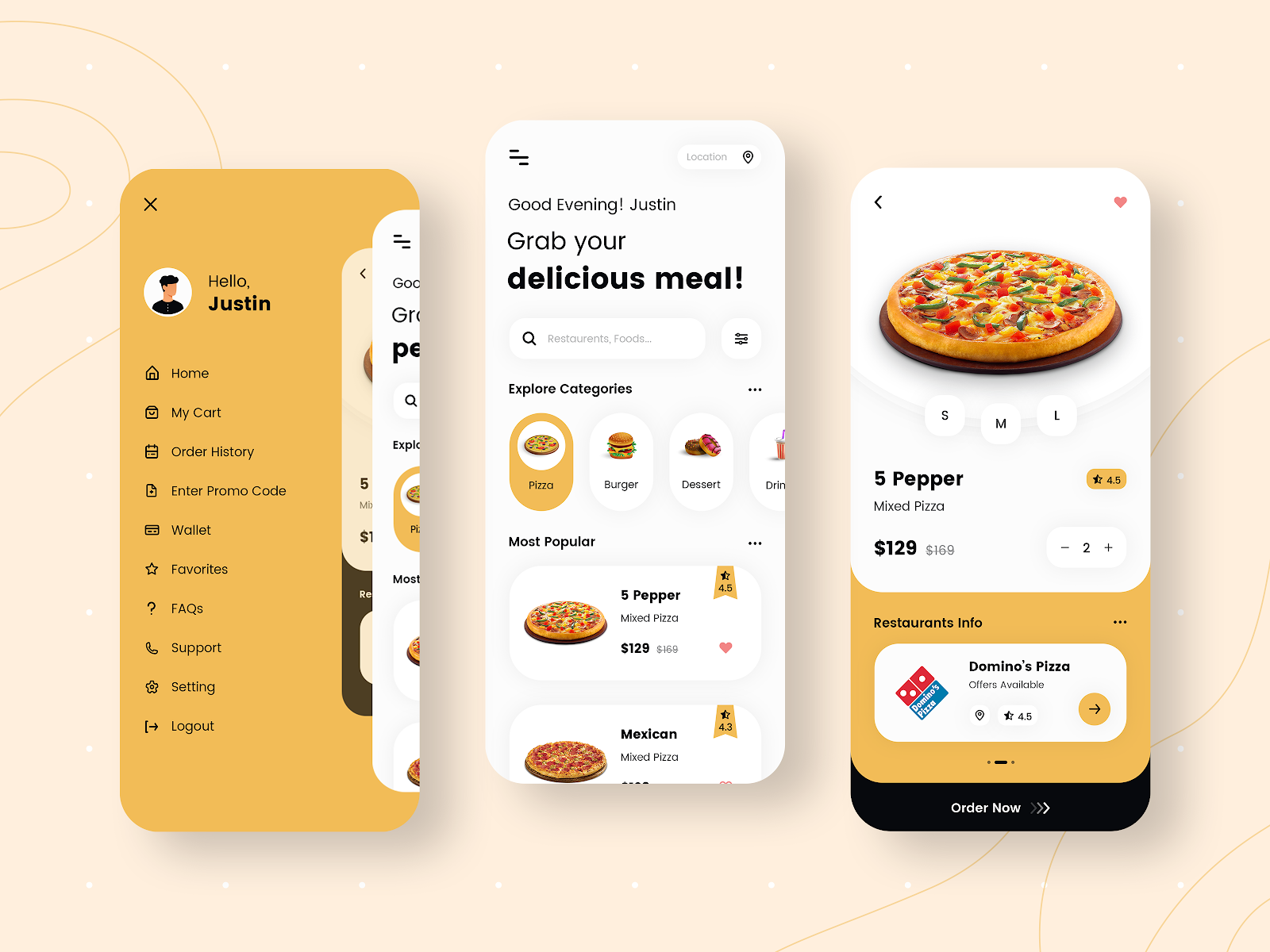 This is a trending app niche getting huge traction across all age groups. Since natural and organic foods are in-thing now, you can easily gain attention if you sell quality produce sourced locally from organic producers. The audience of natural and organic food products vary from health and fitness freaks to diet-conscious people to people under medication. 
At a time when calorie-conscious people are ruling the food habits and food culture, you cannot go wrong by choosing this niche. But remember, maintaining organic quality and sourcing products from natural producers are key to the success of this food delivery business. Some apps that are already well known representing this niche include Farmfreshtoyou, Farmboxdirect, FreshDirect and a few others. 
3. Online Catering Apps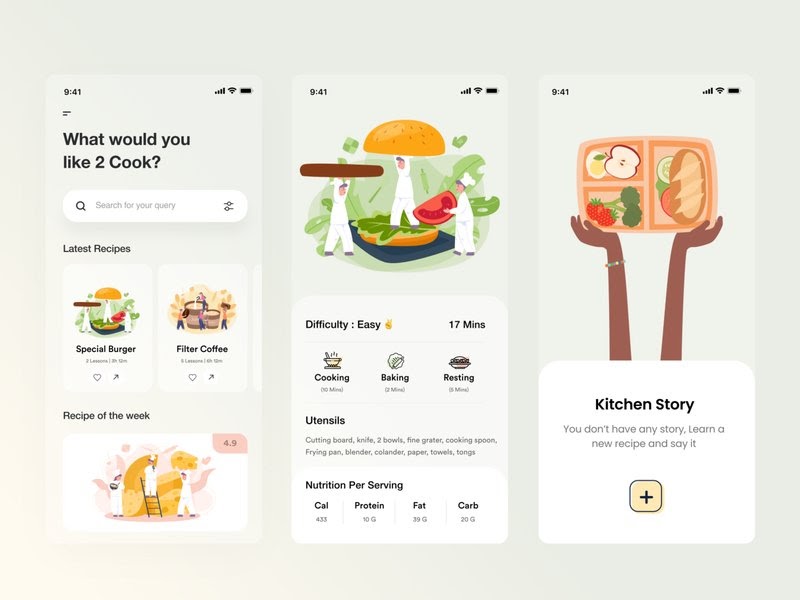 Ranging from small parties and gatherings to mega-events, catering services are always in demand. Though for some time the catering industry has started to have its online presence, there are not many dedicated mobile apps representing the catering industry. 
As most people these days try to find everything online right from their mobile device, it is advisable to come up with a mobile optimised website as well as an app. A feature-rich catering app offering sophisticated catering services, crickeries, linen and utensils, and cooking services will always gain attention and prosper. You can just opt for one platform at first and hire Dedicated Android App Developer for the project before extending to iOS. 
4. Frozen Food Ordering Apps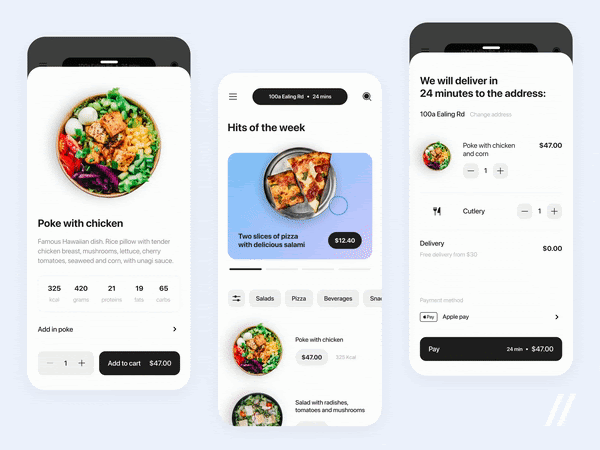 The industry of global frozen food is continuing to grow and as per the latest report, it is expected to touch USD 380.5 Billion size by the year 2027. This huge growth is only predicted based upon the present annual consumption of frozen food in Asian, Middle-Eastern, and European nations. 
As of now only a very limited number of businesses dealing with frozen food items have their websites and mobile presence and so, there is a great opportunity for any new brand to find traction. Some of the frozen food items that you can consider for delivery include seafood, ready-to-eat meals, some veggies, potatoes, meat, dairy items, fruits, etc. Adding organic food items to your list will only make things even more interesting for the end buyers. 

5. Meal Preparation App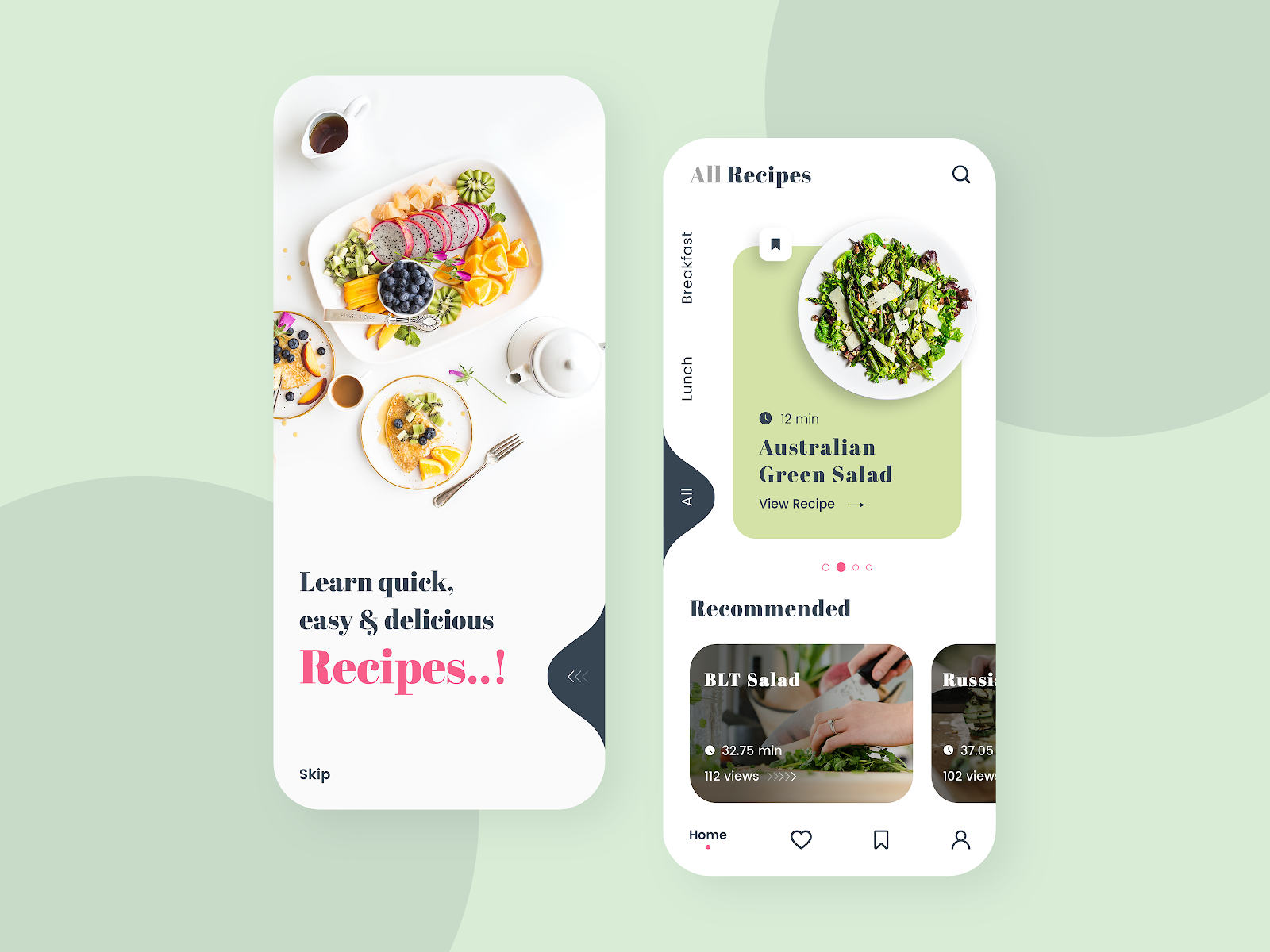 Since most customers like to eat foods custom prepared for their taste, you can get great traction by rolling out a custom meal preparation app that allows customers to choose their own preferred ingredients, spices, and cooking procedures. Your app can simply allow customers to choose the ingredients from the menu and receive a custom meal ready without bulging their feet. 
Since such an app idea largely remained unique apart from a handful of ventures all over the world, by doing it right you can get quick traction. As of now other online food delivery apps such as Zomato, GrubHub, Deliveroo, Uber Eats and others didn't try to experiment with this idea and so you can literally be a single app brand doing this in your region. 
Some meal delivery apps that are experimenting with custom meals and ingredients include Innerchef, BlueApron, Gousto, and a few others. 
6. AR Powered Restaurant Finding App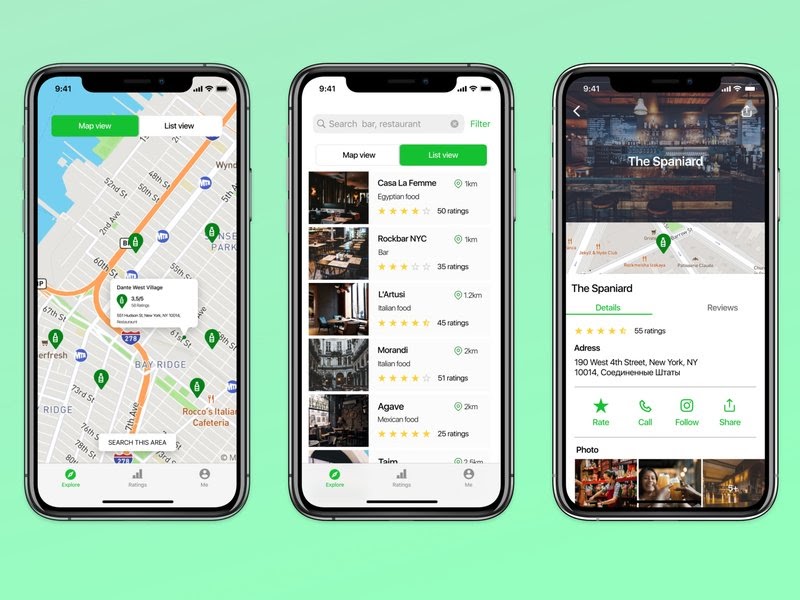 As the new technologies are literally moving the app business in more than one way, utilising these emerging technologies can open up great scope for your food delivery app startup as well. Particularly, by using Augmented Reality (AR) in a food or restaurant app you can impress your target audience. You can build an AR app with restaurant finding functionality. 
The AR-based restaurant finding and evaluation app will help customers to evaluate the food quality and standard of restaurant service and get an overall idea about the ambience. From checking the food ingredients and their freshness to having an experience of the dining ambience, the AR-based app should help customers to evaluate a restaurant without really moving in. The same app can also allow customers to look at virtual menu cards and get a multimedia-supported experience of the restaurants. 
Conclusion 
From the above, it is quite understandable that the online food delivery apps are of several types and you only need to choose one that can sync with your previous industry knowledge and knack. Online food and grocery delivery is already a rapidly escalating industry creating enormous opportunities for existing restaurants, food businesses and grocery marketers. 
In case you want to build your startup app on any of the above-mentioned ideas, make sure you have a sufficient backend and backup plan to manage the supply line and orchestrate the delivery in a smooth and frictionless manner. You can find an Android or iPhone app development company in India that can share your startup app within a budget. Remember, whatever quality you ensure with the iridectomie range, it is the shopping, delivery and end-user experience that will shape your app success.