Food is the evergreen consumable that never stops selling and a food business never really loses its appeal provided that delivers quality food to its customers and can reach out to the right audience. Food is also subject to unlimited experimentations with a mix and match of different cooking and culinary traditions and twists of personal experiments with ingredients as well as cooking methods.
But when it comes to unrolling a food business startup, a unique business idea that can cater to the existing market demands can play a great role. These days ordering and getting foods delivered at the doorstep from the favorite local restaurants have already become a successful business model and several different food ordering apps are there in the market now. Before you decide to knock the door of an Android and iPhone app development company India with your new food app ideas, it is always advisable to evaluate the idea and brainstorm all possibilities. This is why we are going to explain here some innovative food apps and startup ideas.
Top Food App Ideas for Restaurant and Food Businesses
1. An App To Track Calorie Consumption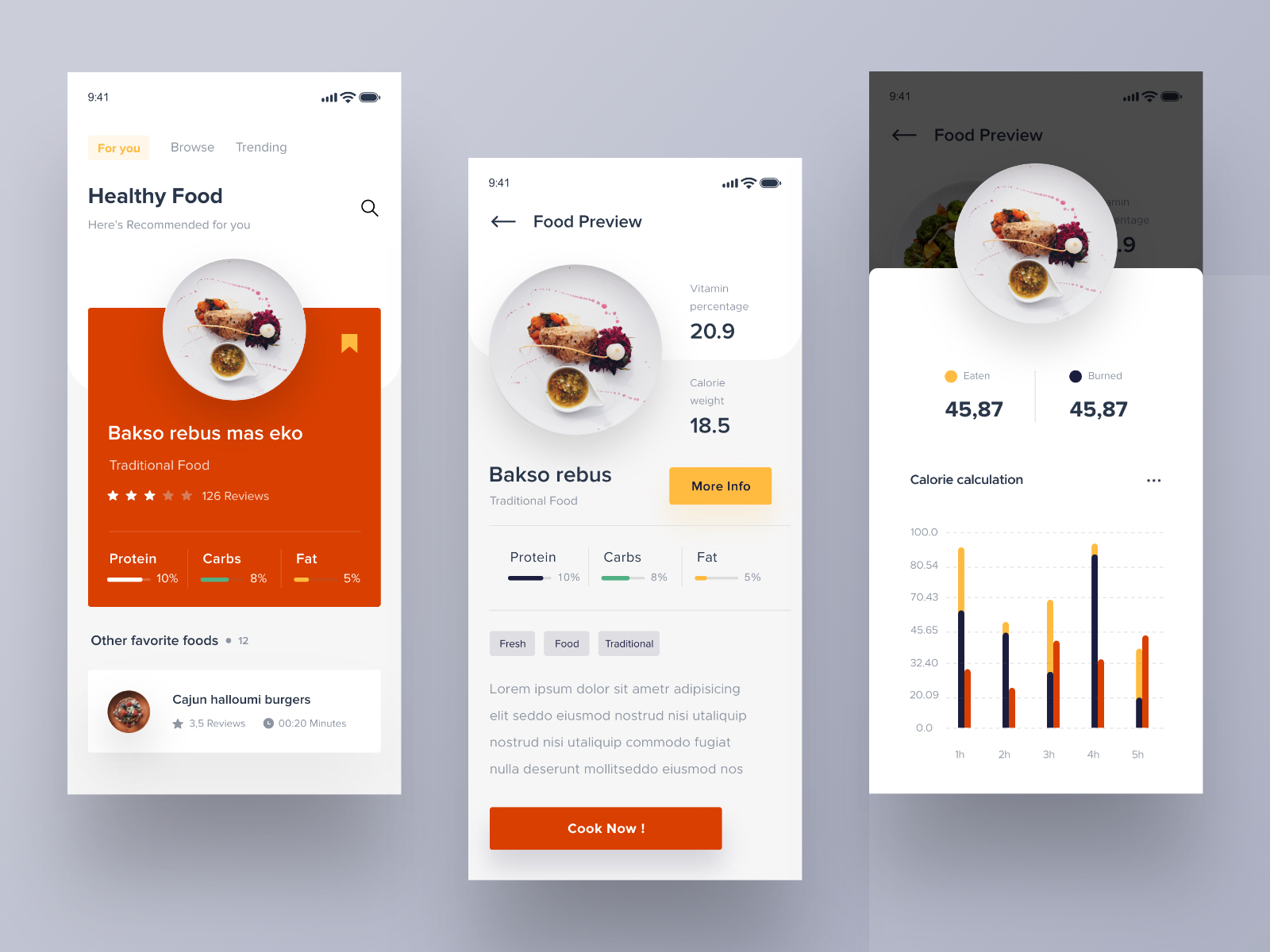 This is the kind of food apps idea which is not entirely new but still offers a lot of room to new startups for growth. A simple app that by using intelligent nutrition charts and algorithms can quickly tell you about the calorie you consumed after every meal or can give you the breakup of calorie consumption with every serving, can really have a revolutionary impact on our healthy eating habits.
If you think such an app is only for fitness freaks and extra health-conscious audiences, you are terribly wrong. In fact, such an app can help nutrition experts and medical caregivers while coming with a diet plan for the patients. But remember, instead of a regular food app UI/UX, such an app requires more clarity and effortless interaction to the calorie counting easier.
2. A Food Coupon And Discount App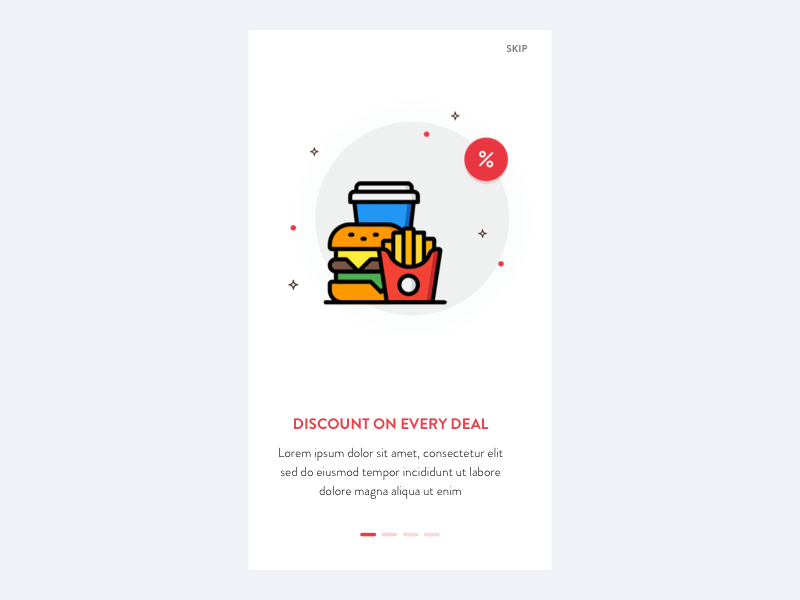 This is another novel app idea that has a lot of possibilities to grow and find an audience in QuickTime. A food coupon or discount app can simply send you alerts whenever a restaurant is offering a good discount or any coupon available for free food. Promotion of restaurants take place throughout the year and food are often sold at half the price to lure new customers but many of us just remain uninformed and miss those lip-smacking deals. This is where a food coupon or food discount app can offer a win-win situation for both the customers and the food business.
3. An App For Booking Restaurant Tables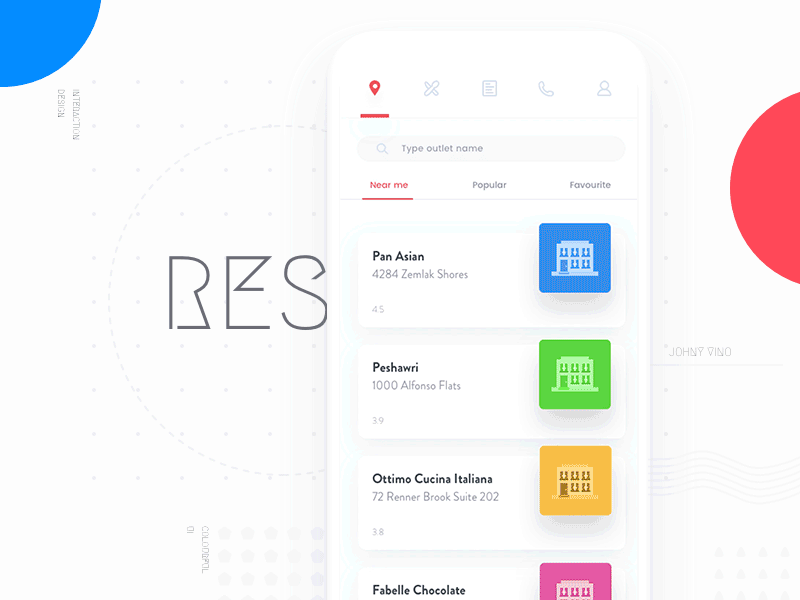 Booking a restaurant table in advance is never difficult if you have the contact details of the respective restaurants or can book them through the food ordering app. But in peak season across many popular cities, this becomes a big challenge. If you are a traveler with an uncanny knack for tasting new food delicacies in every trip, a remote and advance booking facility can save you a lot of time. Such an app can also partner different food chains and restaurants and offer lucrative rates and discounts for its customers.
4. An Experimental Cooking App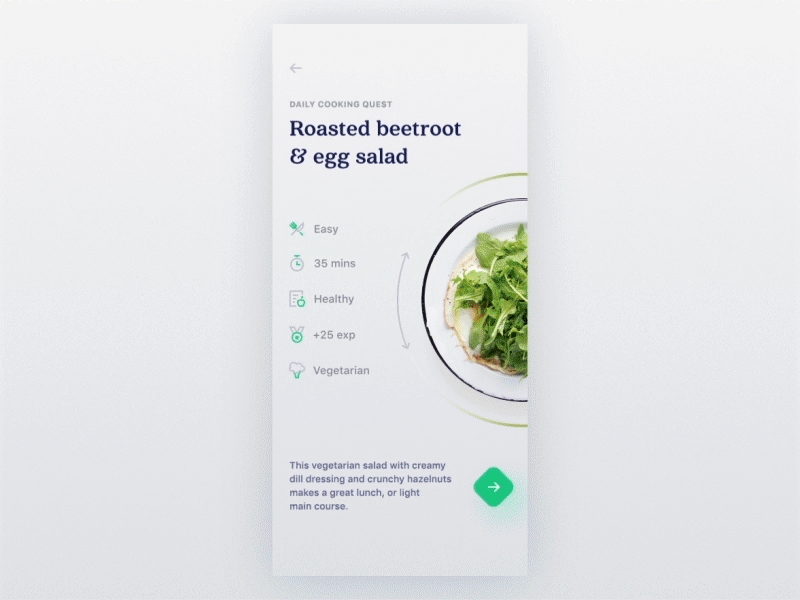 When you are almost ready to go for a new food ordering app that would compete with the Swiggy or Uber Eats and just prepared your mind to hire Android developers or iPhone app developer for evaluating the project along with budget considerations, a simple and innovative concept of an app for preparing your own experimental dishes at home can appear as a novel idea.
An app based on the ground rules of various cuisines and culinary traditions and the use of food ingredients can help you create experimental dishes. This is an idea a vast majority of food startups yet now couldn't make successful and hence there's almost little to no competition to an idea like this.
5. A Food Planner App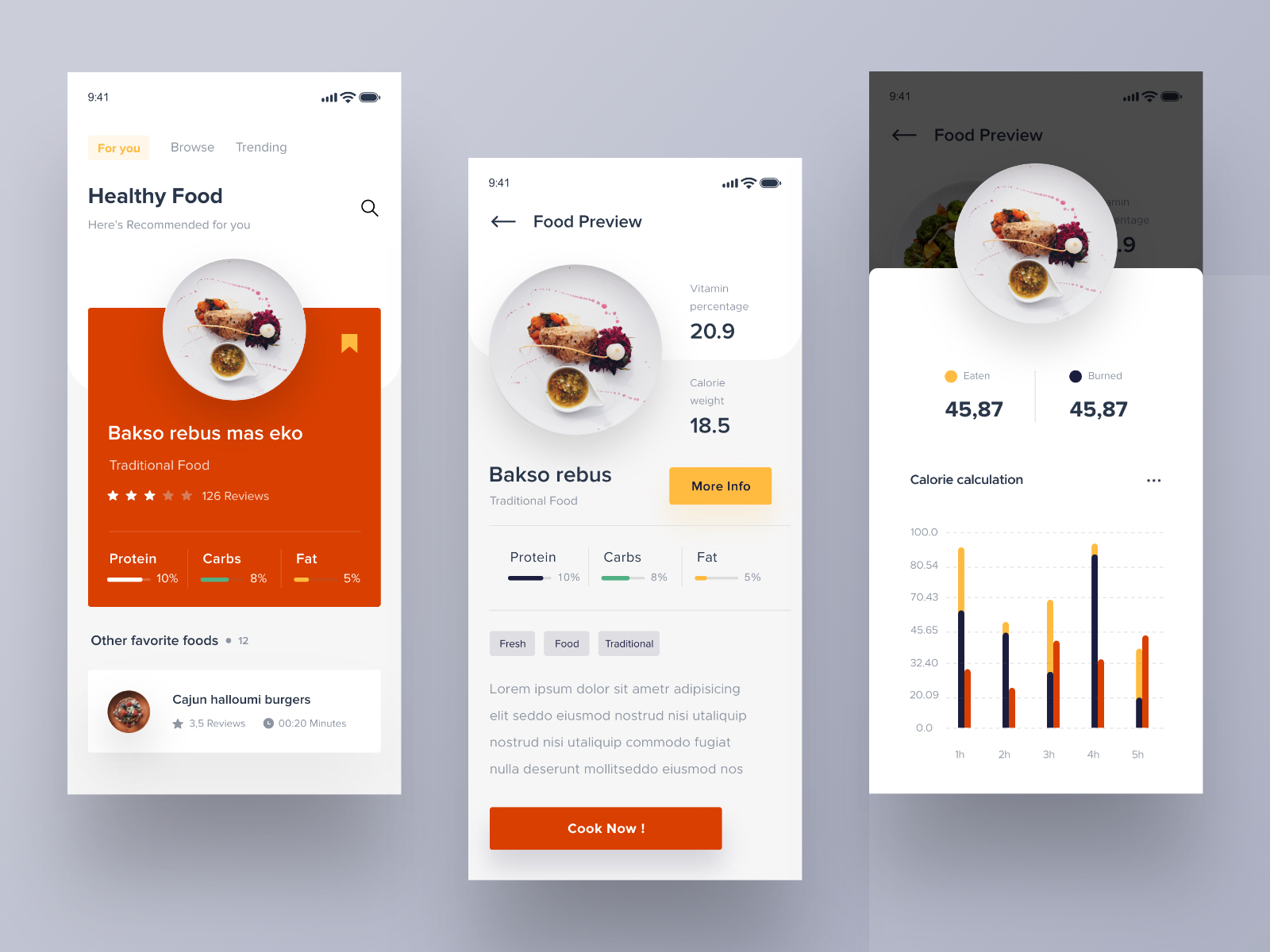 Many of us follow the dietary guidelines and food charts to keep ourselves healthy. What about unrolling a new food planner app that can guide us about our choice of foods for different health and fitness considerations? Well, a food planner app can help you select from a whole range of dietary plans and food regimes based on different clinical considerations. A food planner is also likely to have detailed nutrition chart referring to different food items.
A food planner app built for multiple OS platforms can ultimately help to create a variety of food regimens based on nutrients, availability, taste, preferences, and other clinical considerations. Apart from the users, such an app can tremendously help medical experts and nutritionists in catering to a variety of food consumption needs.
SEE ALSO: How to Outsource App Development?
6. An App To Supply Leftover Food To Poor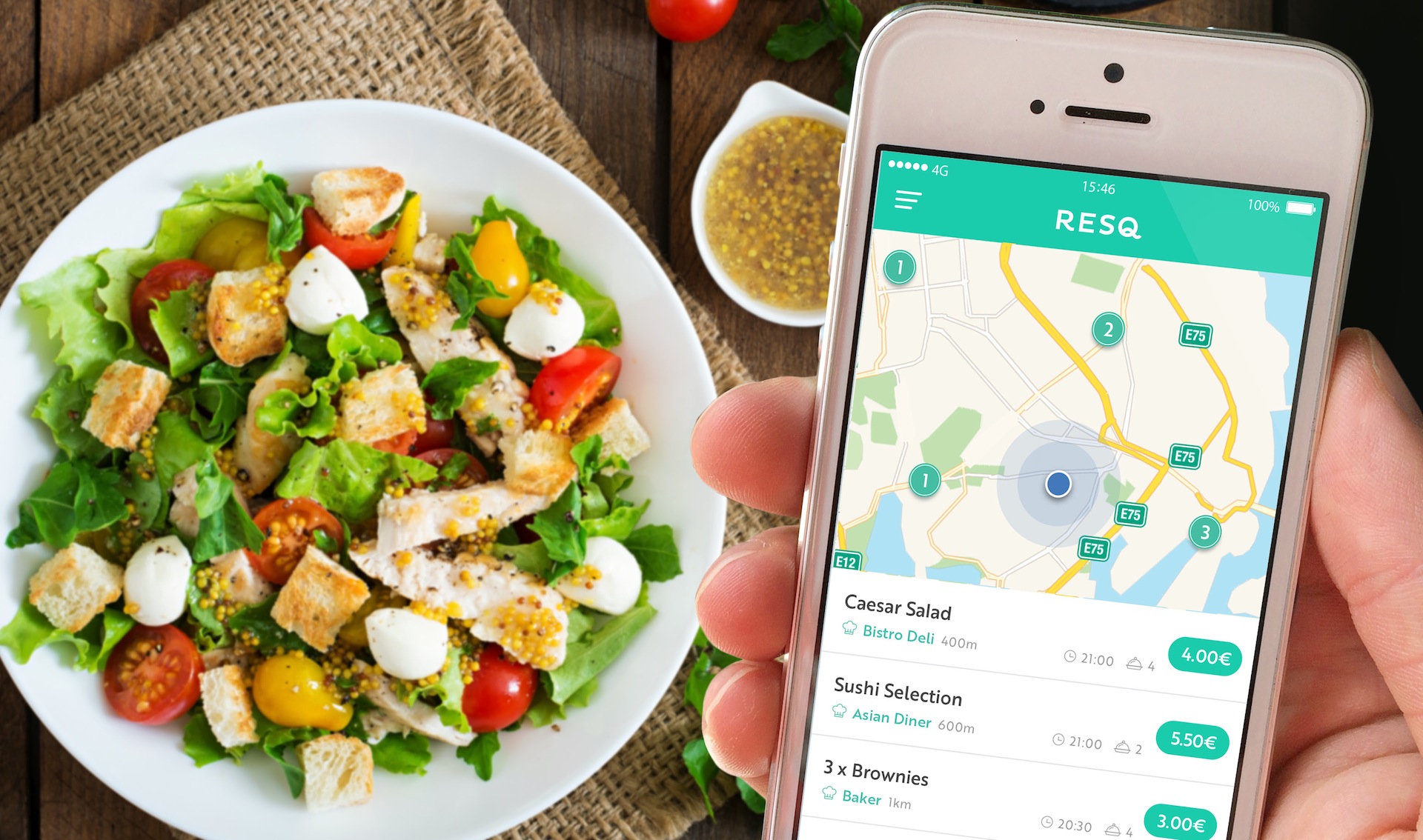 This is really a novel idea in the true sense of the term. A business startup can simply be launched to supply the leftover foods of the restaurants to the poor and homeless population of cities. As homeless and poverty-stricken people are rapidly increasing across many cities, the idea can really initiate a social movement benefitting the have-nots.
Question is, what would be the business model behind such a startup and app? Well, such an idea can find many takers in the industry and corporate circles. An app founded with a benevolent idea like this can always partner big enterprises for operational costs. For an initial investment to build such a restaurant app, crowdfunding can also be a credible way out.
7. An AR App To Explore Restaurants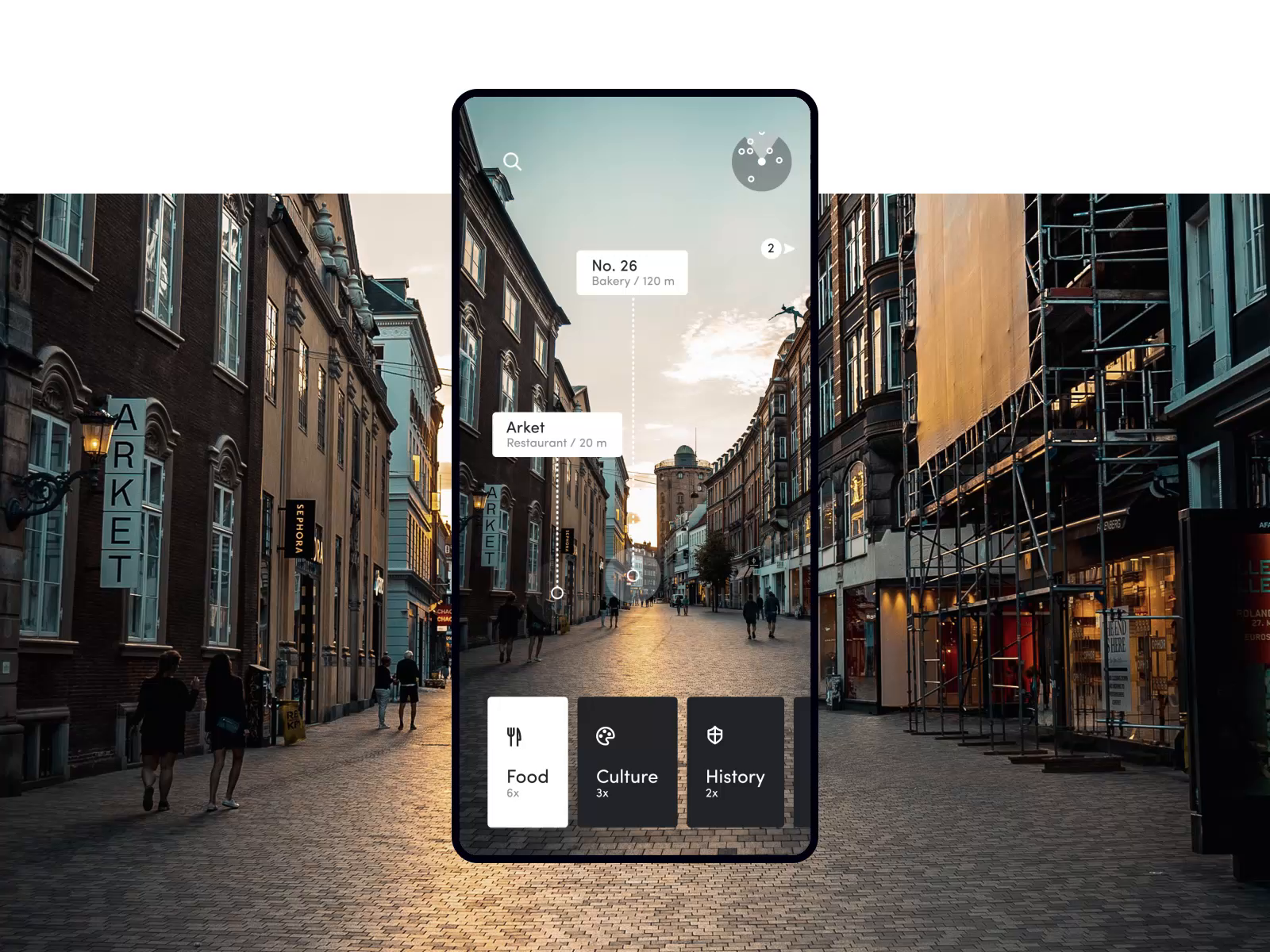 How many times did it happen that you simply declined to book a restaurant without knowing the interior ambience? On the other hand, how many times it happened that you simply found a restaurant too interesting simply by the impressive interior? Well, dining at restaurants, especially in your cherished tours is not just about savoring foods but also about relishing the ambiance.
What about coming with an Augmented Reality app that helps you experience the lively ambience of different sought-after restaurants across cities and travel destinations? Well, such an idea can really win the hearts of millions of travelers who always like to have a foretaste of the atmosphere they are moving in.
Conclusion
Obviously, there are several other unique and never-before ideas that come to mind for a promising food startup app. But as far as giving you an idea of how new startup ideas can help you start an exceptional food app business, the above-mentioned can serve as good references.