Just like the cheap clones of your expensive iPhones and other branded devices, clones are also possible for world-famous websites. Do you need a similar looking website clone of Facebook or Airbnb or TripAdvisor or Uber? Well, the clone scripts of these websites are already available over the internet and you can utilize them to build your own website with a similar look and feel of these platforms.
Website cloning looks to be a lucrative idea for many startups and small businesses as they can quickly build a website following the successful interface and look and feel of another brand. It is more like cloning a great website concept to enjoy the mileage while getting the ready to use the script. In comparison to custom website development which is more about building a website from the scratch, readymade scripts and cloning seem to have a lot of advantages as far as resources and development time are considered. But unfortunately, a cloned website cannot become the foundation for long-term success. This is precisely why no leading brands as of now used cloning for their websites.
Now, when referring to the legality, there is nothing illegal and forbidden about cloning or readymade scripts to build websites modelled after any established one. The whole question of credibility of readymade scripts or cloned websites mainly depends upon how effective they can really be for the brands and businesses in the long run.
Can Readymade Scripts or Cloning Offer Solution to the Problems of Startups?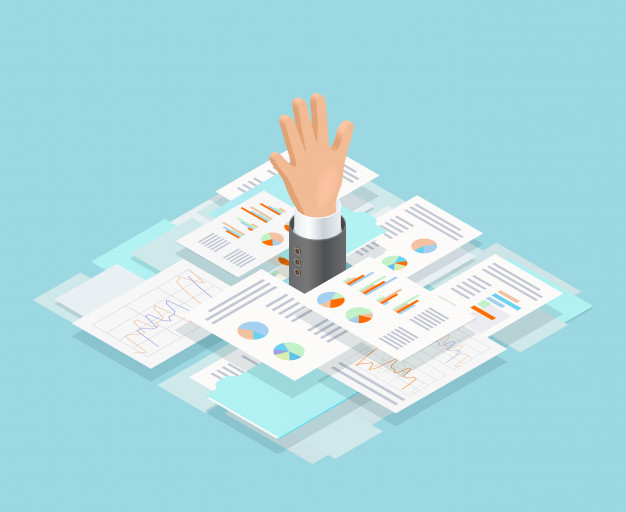 As we have already seen, there are too many clone scripts available representing every major online platform and business. You can find all sorts of options to build your website by using the readymade scripts of major platforms such as Facebook, Alibaba, Airbnb, Uber and many others. The choice of a clone script mainly depends upon the nature of your business and the specific business operation. The main appeal of these clones is the faster and least expensive way to build a website that flaunts the look and feel of a reputed and well-established website. According to many startup consulting services, this is exactly why small startups with fewer resources and inadequate manpower go for such ready to use scripts.
Businesses are increasingly opting for the online stores as such stores offer them an easy way to interact with the customers far and wide while rejuvenating the brand for the wider audience. So-called brick and mortar stores are already on the decline and facing the increasing competition all around they are already opting for the online channels to reach out to the new customers. A whopping 50% or more of the US adults now prefer buying from online stores instead of visiting a physical store. Any mobile app development services or website developer today banks on this awesome growth proposition. This advantage of reaching out to the audience with ease make online stores and online business such valuable proposition.
Now when it comes to custom development, the bigger cost factor makes the biggest stumbling block before these startups and small businesses. This is why many startups are lured to go for the easy and cheaper alternative of using readymade scripts.
Are Clones And Readymade Scripts Useless And Scams?
Rejecting readymade scripts as useless or embracing them as very useful, both happen to be one-sided in approach. Rather we should venture deeper and explore the fine points.
There are basically two broad types of readymade scripts in the market at present, cheap and extensively used ones and comparatively expensive tailor-made scripts. While the first one is already proved unsuccessful with a lot of vulnerabilities and flaws, the second one performs way better and is more akin to the custom script. When you are opting for a middle path between custom development and readymade scripts, the tailor-made clone script comes as a better choice.
For a typical startup that want a sophisticated website with an array of custom features and UI options but cannot afford the costing of custom development, this second option seems credible and lucrative. But even these tailor-made scripts have their shortcomings. They often have copyrights on the script and thus takes away a certain portion of the website earning. Apart from this, there are several technical problems as well with such clone scripts.
The clone scripts often have very bad code quality and absence of any standard framework. This makes the situation even more difficult. Moreover, while using them you just have a usable script with no copyright of your own. The biggest turn-offs are that they are not as customizable as claimed to be. Let's explain the reasons for this.
The clone of readymade scripts mostly come with a complicated code so that for customizing them you need to go to the original developers.
Even small customization with such code may incur big cost.
Lastly, by opting for this you actually bear a bigger accumulated price considering the expensive customization you will need in the long run.
The moral of the story is simple. In spite of the ease of starting with something ready and cheap and the promise of great look and feel like that of big brand websites, you are supposed to face a lot of problems when customizing the website and may need to bear the cost that was never considered feasible initially.
Why Custom Development Is The Ideal Solution In Comparison To Clones?
Custom website development, on the other hand, offers total freedom of opting for a look and feel of your choice and incorporate specific features and functions that your business website needs.
Let us mention here 3 specific reasons to go for custom development instead of readymade scripts or cloned websites.
Completely personalized online stores: You can build your online store or business website specifically for your audience in look, feel and feature set.
Custom-built according to specific requirements: You can build a website that appropriately caters to your requirements.
No limitations on user base or scalability: Custom development also offers unmatched flexibility and scalability to meet increasing traffic and volume of queries.
Conclusion
In all considerations, custom development is always the right solution for any website project irrespective of size, niche and complexity of features. Even then, if you need to go for custom readymade scripts or cloned websites, you should always go for the tailor-made script choices against the cheap ones.