Progressive Web Apps (PWA) as the new technology infusing web and mobile user experience came into the picture in 2015 and since then it continued to become popular among web developers. Too many leading brands already took advantage of the PWAs in shaping their web and mobile presence and the names include stalwarts like Twitter, Alibaba, Walmart, and many others. With the kind of conversion rate and genuine business opportunities they are offering, Progressive Web Apps are likely to remain popular for years to come.
When it comes to custom eCommerce solution service, PWAs appeared as the most promising choice. PWAs help the customers of web stores deliver a fully-fledged native mobile shopping experience without requiring to invest in dedicated mobile apps. PWAs in more ways than one is shaping the future of e-commerce. Here we are going to explain some of the most impressive ways PWAs are doing this. But before that let us share a few words on the basics and the features of PWAs.
What is Progressive Web App (PWA) and How Does It Work?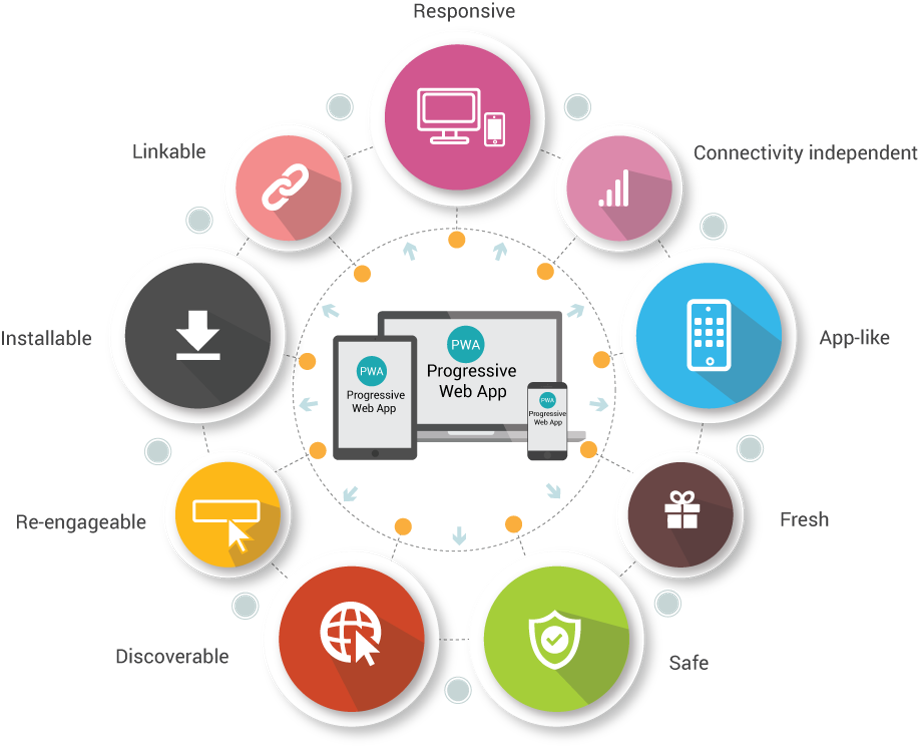 In its core, the Progressive Web App (PWA) basically refers to a web application that delivers native app-like user experience to the users. By utilizing the latest web technologies and capabilities PWAs ensure delivery of smooth native app features. While the users basically use a web app, they get a user experience of mobile apps.
The appeal of native mobile apps are well-appreciated thanks to the engaging user experience and device and platform optimized features and functionalities. By behaving like the native mobile app, the good old website actually enjoys user engagement. This is the key value proposition of the PWAs.
Let us quickly have a look at the key qualities of the PWAs.
PWAs first of all work for every user irrespective of the browser, platform, or device and hence they are named Progressive.
PWAs come with a highly responsive or mobile-optimized design that fits well across all mobile devices.
Thanks to background caching, PWAs work even when a network connection is not available and allows offline access to the contents.
PWAs are easily discoverable as they allow users to save the app on the home screen with a small icon that can be tapped and accessed just like any other native apps.
PWAs always remain updated and users don't need to choose to download or install updates.
PWAs are highly effective in re-engaging users as they can send notifications to the users just like the native mobile apps.
PWAs are also easily linkable like any other website as in spite of the native app-like user experience, they are still websites and are highly linkable and fully exposed to search engine crawlers.
Thanks to instantly loading time and faster performance, PWAs are also preferred by the search engines and enjoy better search ranks than other websites.
Thanks to all these benefits recently Adobe for its Magento eCommerce platform has unleashed Magento PWA Studio for delivering a superior shopping experience and making it easy for the web stores to deliver a more mobile-friendly eCommerce experience. Here we would like to explain some of the key ways PWA technology is going to shape the customer experience of e-commerce stores.
Read More: How Progressive Web Apps Can Benefit Online Stores?
Optimum Performance And Speed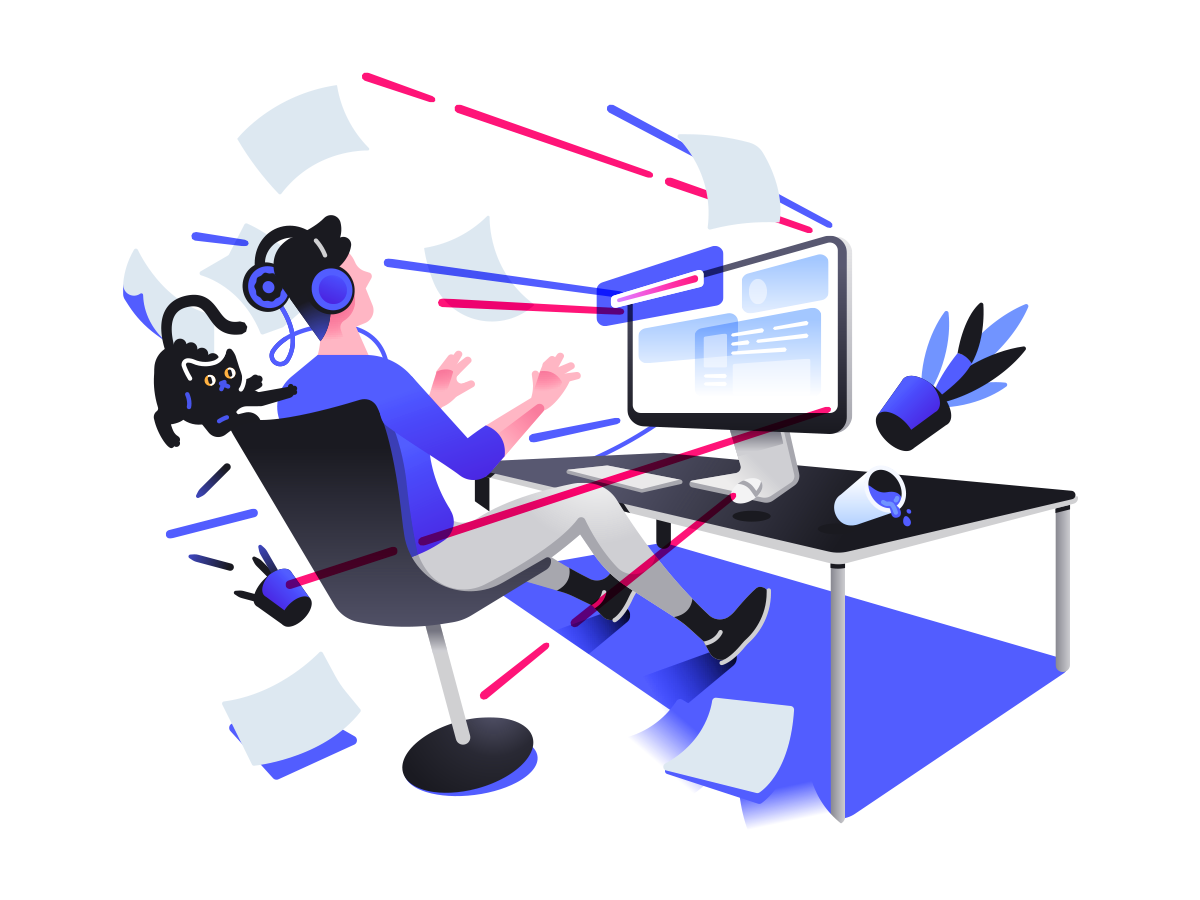 Loading speed and performance are critical elements for any e-commerce store and PWA ensures optimum loading speed and app performance. The e-commerce stores can use the React framework to build PWAs. React framework is ideal for creating the native look and feel of the PWAs. In addition to that, React also works great for integrating multiple third-party APIs for offering e-commerce features. Most frameworks used fir building PWAs use virtual DOM (VDOM) to ensure optimum loading speed.
Thanks to this the representation of the UI is stored in the local memory and synced with the real DOM for instant loading without depending on the network connection. Frameworks like React are also known for code reusability to maintain a low footprint and consequent faster app performance.

Microinteractions Pushing For Great User Experience
Microinteractions and small UI (user interface) attributes silently can improve the user experience of an app tremendously. These tiny interactive elements coming in different contexts throughout the app actually help to make the user experience smoother by reducing the efforts and pain points.
Microinteractions help generate positive customer expectations towards a digital product. In the context of e-commerce stores, the micro-interactions actually help create better scopes to engage and make commands to the interface based on the user contexts. Microinteractions also help in the smooth transition from one action to another and help users keep engaged in the store without feeling to be unattended.
While traditionally native mobile apps are always considered by the developers to be more equipped to facilitate micro-interactions, PWAs open up the scope of better and more engaging micro-interactions for e-commerce customers. An app like micro-interactions is likely to boost business conversion for web stores.
Read More: How to Build a Progressive Web App (PWA) by Using React Native?
Faster Time To Market
In a highly competitive market, the development time of an e-commerce store for mobile users is of crucial importance. Faster development across multiple platforms always gives an e-commerce brand an unprecedented competitive edge. In this respect, PWAs offer distinct advantages through its development approach of building one web app that works on multiple platforms and devices with native functionalities and user experience.
With the help of the PWA approach, one can build a single cross-platform web app that behaves fully like a native mobile app and can work equally as a website and an app for iOS and Android platforms. This gives the web stores a versatile solution that can be built with a single coding effort and spending the time required just for just one project. This clearly means getting the advantage of native mobile apps for all platforms while building just a website.
Easier Maintenance And Value Additions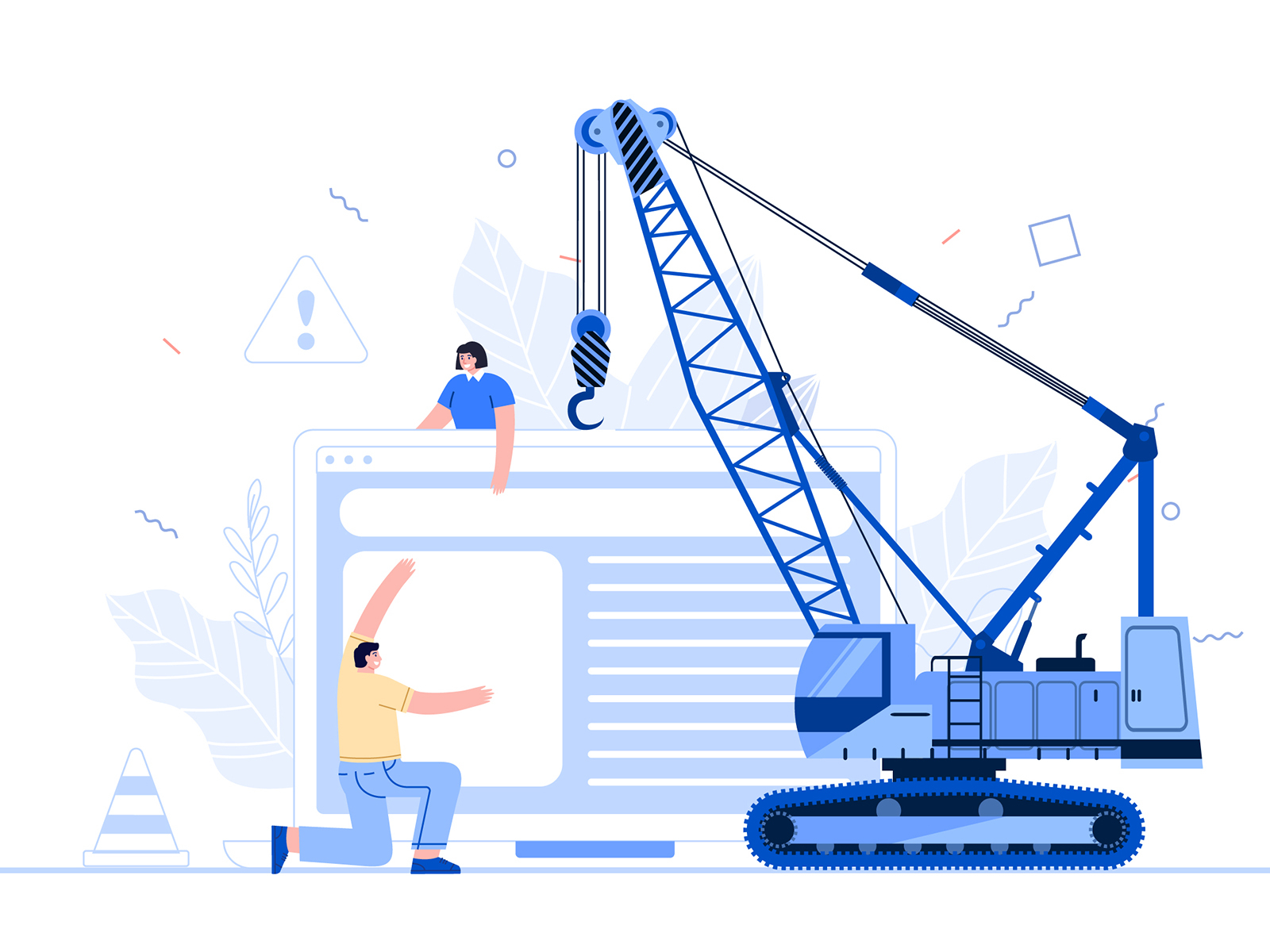 Just like websites that are constantly updated with value additions and are made available instantly to the users, a PWA requires no special updates that users need to download and install to avail of the latest features and the value additions. This makes PWAs easier to maintain and make timely value additions.
In the context of e-commerce stores, these real-time updates and easier value additions help customers stay tuned to the latest offerings and shopping experience that can push enhanced business conversion. PWA web stores not requiring any rollout of updates reduces maintenance costs while making the most updated customer experience available.
Conclusion
In too many ways, PWAs really seem to have all the promises to shape the future of e-commerce. At a time when mobile user experience is key to the business conversion, the role of PWAs obviously comes as a boost.