All over the globe, the public cloud services are growing exponentially and as per the latest predictions by Gartner, the market for these services is going to reach a whopping $331 billion by the year 2022. As per the IBM researchers, more than 85% of businesses now depend on multiple cloud service providers for controlling cost and remaining flexible without single vendor lock-in. You can hire AWS developers and still can use some services from Microsoft Azure. That's precisely a multi-cloud approach.
In spite of such huge promises of a multi-cloud strategy, there are some challenges associated with it as well. Maintaining a network of multiple clouds involves huge complexity just because every platform comes equipped with their respective rules, protocols, toolsets, infrastructure, and configurations. Just to avoid being party to such complexity, the businesses should have a well-articulated multi-cloud roadmap and should follow best practices.
How can a business for the first time embrace a multi-cloud strategy without difficulties? Well, here are the key considerations.
What is Called Multi-Cloud Management?
Multicloud management system is basically a cloud-based software development practice to ensure consistent workflows for accommodating and provisioning the right infrastructure, security, connectivity, and discovery of services that are available across multiple cloud platforms. A well-articulated multi-cloud management strategy basically ensures optimum visibility of the network of different cloud-based services sourced from various vendors to guarantee the least complexity and smooth processes.
With a well-articulated precisely defined management strategy comprising multiple cloud platforms, companies can fulfill a multitude of objectives such as the ones mentioned here below.
Enterprises through a multi-cloud strategy can enhance their self-service capabilities and remove the traditional methods of provisioning IT resources.
Workflow automation ensured by a multi-cloud strategy helps companies to take decisive and actionable steps automatically without needing human intervention.
Multi Cloud strategy makes space for robust cloud analysis and monitoring to help business organisations use the best available cloud services for their respective needs.
Key Features to Consider for Adopting a Multi-cloud Platform
For a business, there are several great multi-cloud management platforms to choose. But to utilise the multi-cloud strategy to the optimum business advantage and forimplementing a multi-cloud management system, it is important to consider some of the most acclaimed and must-have features. Let's have a quick look at these features.
The chosen multi-cloud platform should be well equipped to allocate the required cloud services as per the demand. The provisioning tool should be able to detect a provisioning request quickly through an API or a console and should transmit the request to the respective cloud platform participating in the multi-cloud architecture.
Monitoring Cloud Services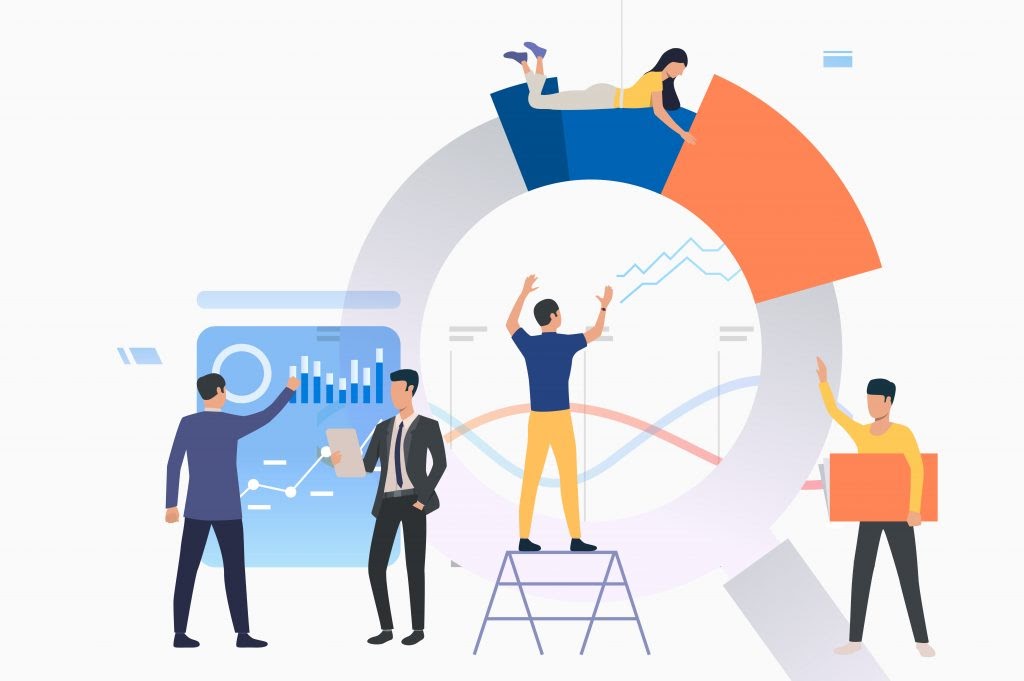 The multi-cloud platform should also be able to constantly measure and track application network and performance while working with the hybrid cloud or private cloud or public cloud services. The monitoring function should have a reporting feature to provide details corresponding to the service particularities, cost metrics, and others.
Cloud Service Performance
The multi-cloud platform should be able to monitor cloud service performance and accordingly maintain performance data of the cloud services and vendors. If any poor-performing service is detected, it should be blacklisted until and unless it addresses the issues and enhances the performance shortcoming.
Multi-Cloud platforms should be able to define and clearly implement policies corresponding to the use and execution of cloud services from different vendors.
One of the most important features of multi cloud platforms is the capability to orchestrate different cloud services to address the specific needs of the core business applications and different business processes.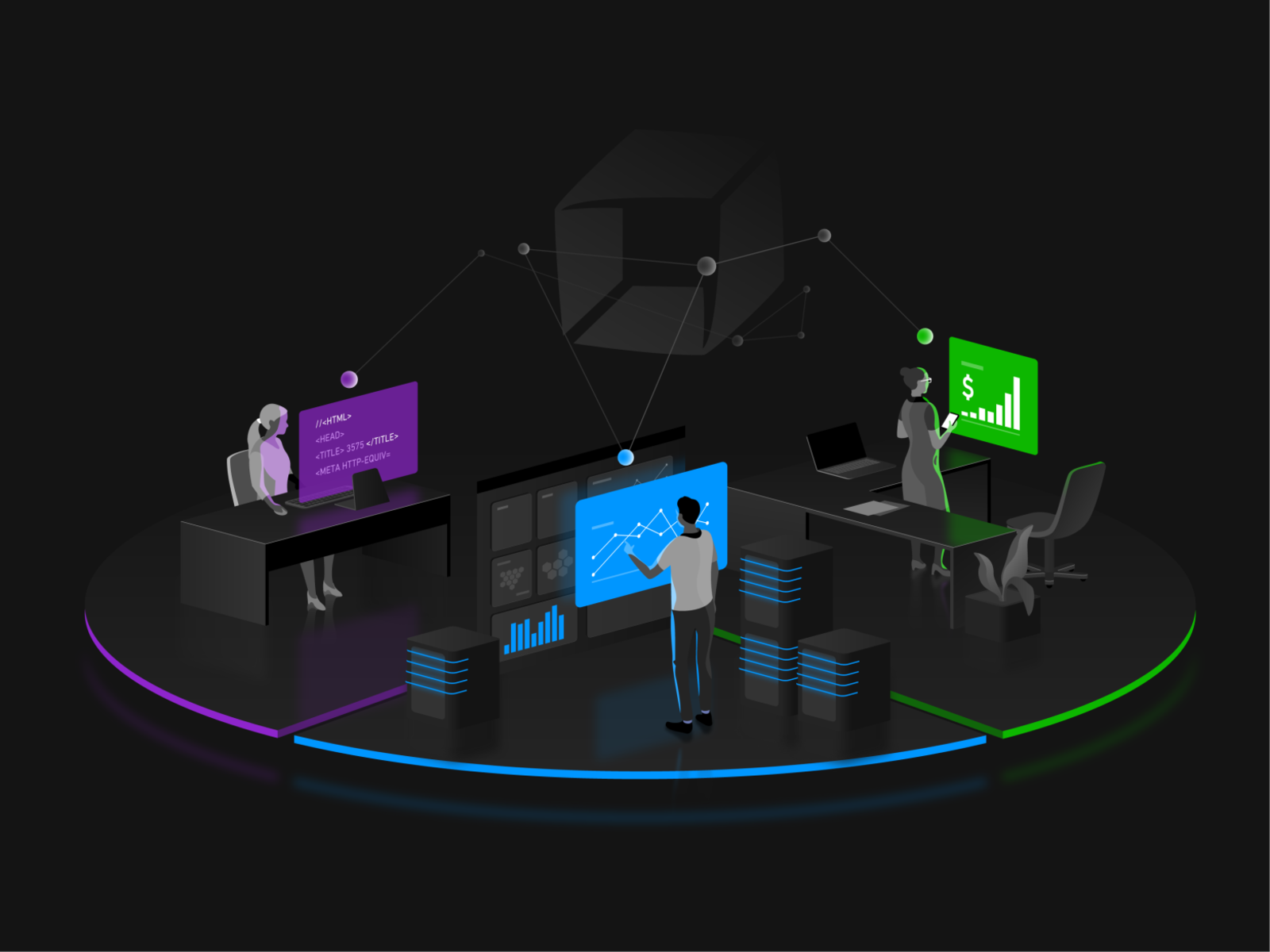 A multi-cloud platform should offer an in-depth analysis of how each cloud service within this multi-cloud service infrastructure is behaving, their key performance metrics, and the near future predictions about their capabilities, behaviors, performance, and trustworthiness.
The easy integration of multiple cloud platforms to ensure seamless operation within the cloud infrastructure security parameters is a key consideration for choosing a multi-cloud platform.
Most Important Principles For Multi-Cloud Implementation
For implementing a multi-cloud strategy, enterprises should follow the below-mentioned principles. These principles can ensure successful multi-cloud implementation.
Determine The Multi-Cloud Architecture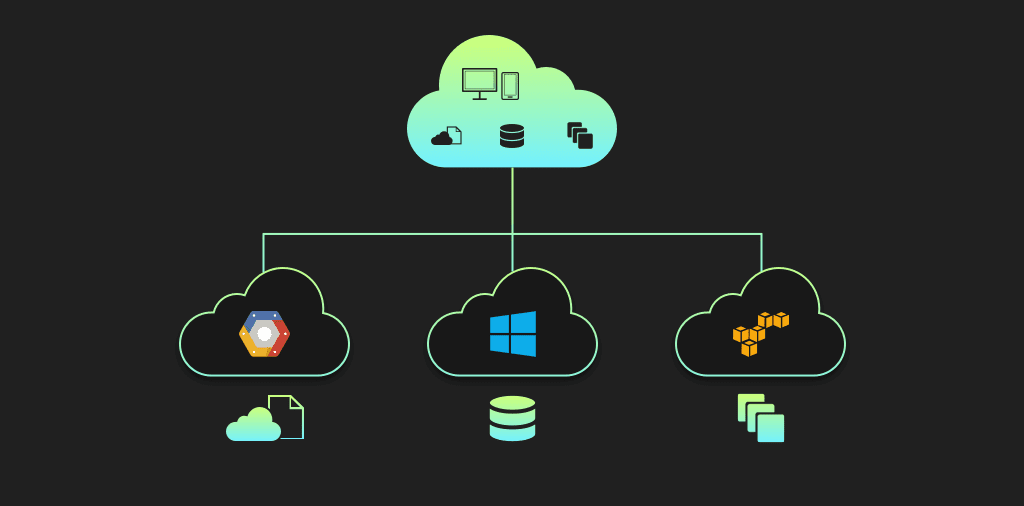 Since each cloud service is different you need to have a clear idea about the leading services such as Amazon AWS, Microsoft Azure, and Google Cloud Platform and their respective strengths and value propositions to deliver a really powerful mix of cloud services.
AWS plays the lead role as the most mature cloud service with an extensive range of cloud services. The only shortcoming of AWS is its complicated cost management. Azure provides a good choice for companies using Microsoft platforms but the platform is less reliable because of its frequent downtime. Google Cloud Platform (GCP) is best for cloud-native enterprises thanks to its TensorFlow-based features to provide machine learning and AI technologies. On the other hand, GCP cannot offer too many services like that of AWS and Azure.
Maintain Optimum Transparency
One of the key challenges for the multi-cloud platforms is the optimum cloud infrastructure visibility, capability to monitor workloads, and applications. All these capabilities are crucial aspects for effective multi-cloud management. Ensuring end-to-end transparency to manage resources effectively for cloud platforms, is a key aspect to consider.

To ensure great operational efficiency with multiple cloud services, you cannot just depend on manual workflows. Using manual workforce handling the workloads appropriately across multiple cloud platforms becomes really difficult and this is where automation comes as a crucial component of multi-cloud management strategy.
Thanks to multi-cloud automation, configuration, provisioning, and deployment of the cloud services and applications can be streamlined easily. In the end, this would deliver higher efficiency while reducing the cost to a great extent.
When using multi-cloud platforms, developers need to follow common standards for integration and management of the cloud services and should be able to easily conform to the specific rules and criteria of the supplier ecosystem. In a multi-cloud platform, the integration of cloud services should adhere to the requirements in the key areas such as business, enterprises, data, administration, processes, and tools.
Conclusion
Multicloud comes as a platform where several cloud services from different cloud service providers are fetched for orchestrating enterprise tasks. The robust capability to automate the tasks while reducing the costs is a key promise of a multi-cloud strategy. Addressing the need of diverse features that can be fulfilled through multi-cloud apps, is another crucial consideration.