Website maintenance basically refers to all the tasks and procedures to detect performance and other issues of a website and addressing them with required changes and value additions. This is needed to be done in a consistent manner for keeping the website in good condition with continuous traffic growth, superb search engine presence, and consistent ranking.
Besides keeping the website well maintained in terms of performance and functions, it is also important for companies to ensure continuous engagement and customer retention. Website maintenance ensures long term well-being and consistent performance for a business website. For carrying out the maintenance tasks in a professional manner it is advisable to hire any of the reputed website development services.
Let's have a look at the key benefits of website maintenance.
Key Benefits of Website Maintenance
Most websites are basically web applications with capability to work in sync with the server and the visitor input. Naturally, like the complex software applications they require regular and frequent updates to keep them performing. With regular and frequent updates of the CMS or other plugins that are in use, you can keep the website running with consistent performance.
It is quite common knowledge that a vast website with many pages and several features will have thousands of lines of code. It can be very complex as well based upon the CMS solution and software is used for the website. All these software solutions and the code remain vulnerable to cyber attacks and malware intrusions. This is why security patches are needed to be updated from time to time to ensure optimum security for the website.
You need to update the website with fresh and relevant content quite often to keep the interest of your visitors alive. Since outdated content can actually reduce your credibility as a website, content update is a must. Maintenance update from time to time can actually help regular content update easier by creating new pages, sections, snippets or galleries for fresh content update.
Regular maintenance is also necessary to take advantage of search engine ranking. Most of the search engines always prefer faster, less-erroneous and well-maintained websites. Besides updating fresh content that gives the search engines new material for search, you also have to fine-tune the contents and website pages to help search engines find your pages more easily.
In case your website faces a cyber-attack of the worst type, the whole website can just become non-functional throwing all your data in risks. This is why it is important to create updates for your website on a regular basis. You should create a fresh backup if the code any time you change your code. You also need to take a backup when you upgrade your CMS solution to the latest version. The same thing you should do with the plugin and extension updates. On a minimum level, you at least should take a quarterly backup of your entire website.
Updating with New Features
Websites are evolving at a faster pace thanks to a whole spectrum of new technologies and innovations that are continuously making web experience richer and better. You may have a retail website that used to recommend customers only the most popular products in the store. Now with AI and Machine Learning algorithms, you can actually give your customers personal product recommendations.
Some crucial updates that come once in a while can also take care of the website design and UI element. Over time, the feedback of the visitors and the insight drawn from the touch heatmaps can show you the design shortcomings and areas where UI can be designed better. The website maintenance company can actually help with new design and UI updates to mitigate the earlier shortcomings or lacking.
Most Important Areas for Updates
Though the update needs may vary from one website to the other, most websites need to address the following shortcomings or loopholes while updating a website. Optimizing the page speed is of the highest importance for any maintenance update. Replacing broken or non-working links are also important to reduce performance glitches. All types of 'Not Found' errors should also be taken care of by the website maintenance process. The website should also try to detect and rectify all spelling and linguistic mistakes on the website.
Website Maintenance Tasks: Weekly, Monthly, Quarterly, and Annual Updates
Before you Hire Web Developer for maintenance, you should have a clear idea about all the tasks involved in it. Here we are going to explain the maintenance tasks spanning over week, month, quarter or a full year.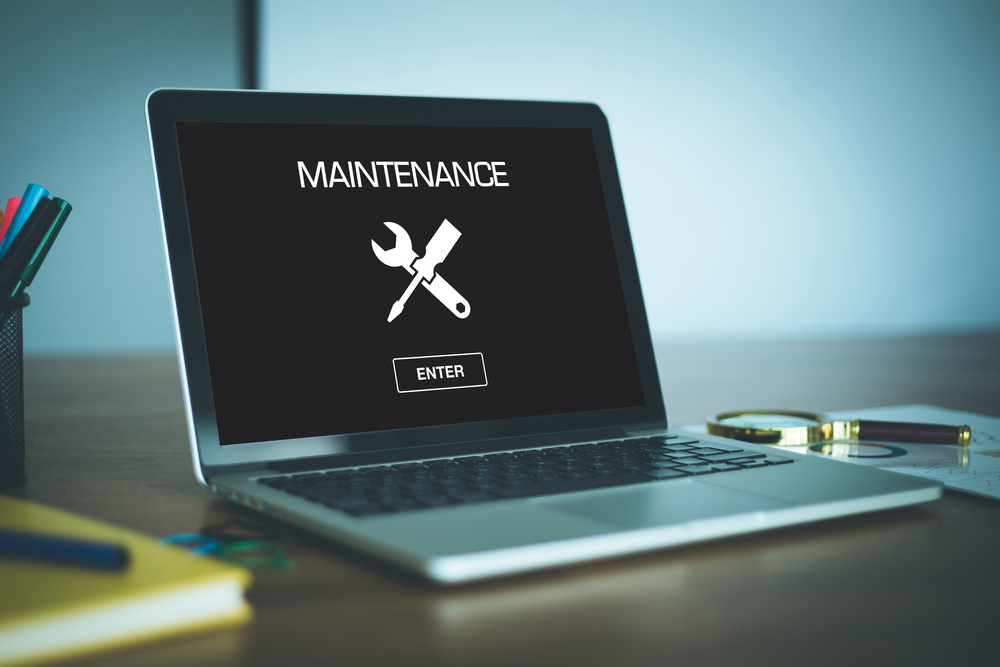 Weekly Maintenance Tasks
Regular website backups should be done at least once a week to keep the vulnerability of data loss at bay. At least, every week you need to check whether your website backups are working or not.
Finding Broken Links and Unaccessible Web Pages
Broken links and not-found pages constantly pull down your reputation and actually drive away visitors. This is why p, it needs at least a weekly evaluation and checkup.
Whether you have just a blog post or a landing page or a page for product promotion, you need to upload fresh and relevant content at least once a week.
Monthly and Quarterly Maintenance Tasks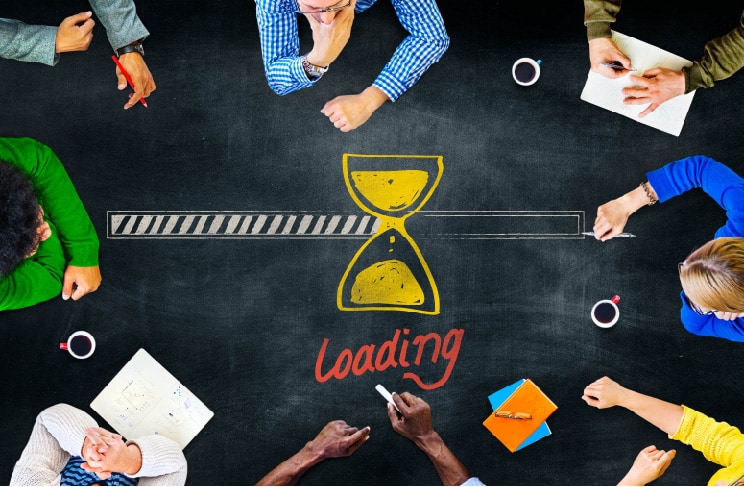 Faster page loading time is a criterion for great user experience and steady business conversion. You need to evaluate your loading time at least once in one or two months and follow the tried and tested methods to boost page speed.
Address Browser Compatibility Issues
Since you always expect your website to enjoy maximum visibility, you should make sure that the website works fine across all web browsers. Check the compatibility issues with major browsers in every one or three months.
Update The Visual Content And Graphics
The visual content and graphics after all make a website look modern. You need to give your website fresh graphics and visuals from time to time. A graphics update in one to 3 months can be enough.
Yearly Maintenance Tasks
Since your business needs to evolve continuously to take on new opportunities, you need to evaluate your web strategy and consider changes that may help you to reach the audience in a better way.
One of the key elements in modern websites that becomes subject of frequent change is web design. Design conventions and protocols are constantly changing. To keep pace with these changes, you need to review and update your site design at least a year or so.
Conclusion
A website represents a business brand and this is why maintaining a consistent look and feel along with a content strategy is so important. This is why, at least in a year or so you need to evaluate the consistency of the website in terms of both content, design and performance.