Did you ever need to clean your WordPress website from malware threats? Can you know the code where the malware is hiding in? Do you know all those backup files from external sources like development companies or agencies can actually make your website compromised on security? Well, to mitigate such varied threats and risks, users now can use File integrity monitoring (FIM) or File Integrity Scanning as a highly efficient WordPress security solution.
Here we would like to explain what exactly is File Integrity Scanning and how it ensures optimum website security.
What Is File Integrity Monitoring & Scanning?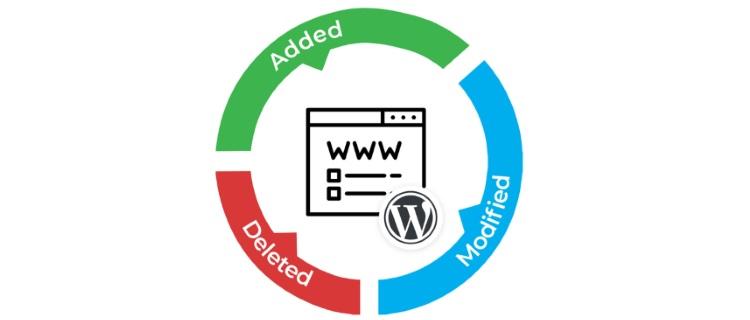 File integrity scanning is the method of comparing the fingerprints on files to know if the peer has been any change in the file. This method is implemented by file integrity monitoring software that works by creating a cryptographic hashtag for each file, or by creating a fingerprint of each file on a system. As and when the file content is changed, the fingerprint also changes and thus the change becomes exposed to the Scanning software.
The Importance Of File Integrity Checks On WordPress Websites
Such Scanning is particularly necessary for WordPress sites as such changes are more frequent on the WordPress platform. Many of these changes are actually not harmful and are resulted from regular actions such as the addition of media, installing a plugin, changing the theme code for customization, etc. other changes that take place unnecessarily can refer to silent malware infiltration or attacks.
Some of the most important reasons for any WordPress Development Company to use file integrity scanner for WordPress site include the following.
Such a scanner ensures that with the addition of new themes or plugins no file change is detected.
It also ensures that any unused database or unused code or script is left in the site without reason.
In case of a file change, the malware responsible for the change can be detected along with the infected files.
This with the help of WordPress File Integrity Scanning, the protection, and safety of the WordPress website and files can be botched up to a great extent.
Zero Hassle File Integrity Scanning
To help you with file integrity Scanning, there are several tools in the WordPress plugin repository. There are many security systems as well that offer this Scanning software as part of the package. But still, some file changes scanning systems are well-equipped than the so-called security system features dealing with the same. Such standalone software systems actually are more effective. Some of the reasons for this include the following.
Scanning every file including the ones you have customized for your WordPress site.
Smarter capability to filter out regular activities as core updates, theme and plugin installs, etc. Such filtering helps you avoid false alerts for malware detection.
Proactive Security Actions
Through the proactive uses of the file integrity scanning, a lot of security threats and risks can be nullified easily and effortlessly. This shows the importance of proactive security tools in strengthening website security. A proactive file integrity monitoring can also detect and notify about the errors. Before the malware takes advantage of such errors and faultlines, by simply responding to the alert such vulnerabilities can be addressed proactively. Such scanning software mechanism in more ways than one actually gives WordPress security a proactive boost.
A WordPress file integrity scanning application can detect the below-mentioned vulnerabilities and give an alert about imminent threats.
It is not uncommon for the developers to copy the text of a file containing mission-critical information. Now, such files can be easily found and downloaded by malicious attackers to utilize for disrupting the system or for data theft.
Malware threats can also arise when a MySQL database backup (.sql) is left on the website by the database administrator erroneously. This can help the attacker to get a downloaded copy of the complete WordPress database.
If a web administrator after copying the wp-config.php changes the name to wp-config.bak, it can be downloaded by the attacker as it is no longer a PHP file.
If one makes changes to the PHP file on the server and does not completely exit the editor tool, the .swp file left behind can be downloaded by the attacker as it is no longer considered as a PHP code.
Apart from the above-mentioned security threats handled by the file integrity scanning software, there are several reactive security measures that can efficiently mitigate threats of all types. Reactive security measures are also important in putting a halt to the security damage before they make a drastic impact. There is practically a whole array of scenarios where integrity scanning programs can really offer a great impact in terms of security.
As we have seen, in the vast majority of security threats, the firewall alone comes as an effective solution to mitigate malicious hacking attempts and malware attacks. Moreover, developers also can consult the WordPress activity records or more precisely the miscellaneous activities that can unveil the numerous ways attackers weave their malware and malicious hacking attempts to get control of a WordPress website. Such reports also help developers to stay on guard well in advance before such an attack takes place.
Conclusion
WordPress file integrity scanning software has come as a great value addition to the security makeup of WordPress CMS solution. It has come as the ideal solution to ensure that the website data cannot be compromised. Such software by detecting a variety of malware like trojans and backdoors helps cleaning your WordPress website. No wonder, most of the leading WordPress websites and blogs have found this Integrity Scanning to be very useful from the security perspective. This has been a hefty value addition for the millions of WordPress users.