As we are moving towards the digital world, mobile app development and app optimization is continuously getting tricky. Every industry, use case, and category now represents a number of mobile apps. Undoubtedly, competition has already reached the stiffening proportion and most apps are not getting results in aspects of revenue, user acquisition, and business conversions. In the era where app success stories are so rare, our Mobile app developers made it possible.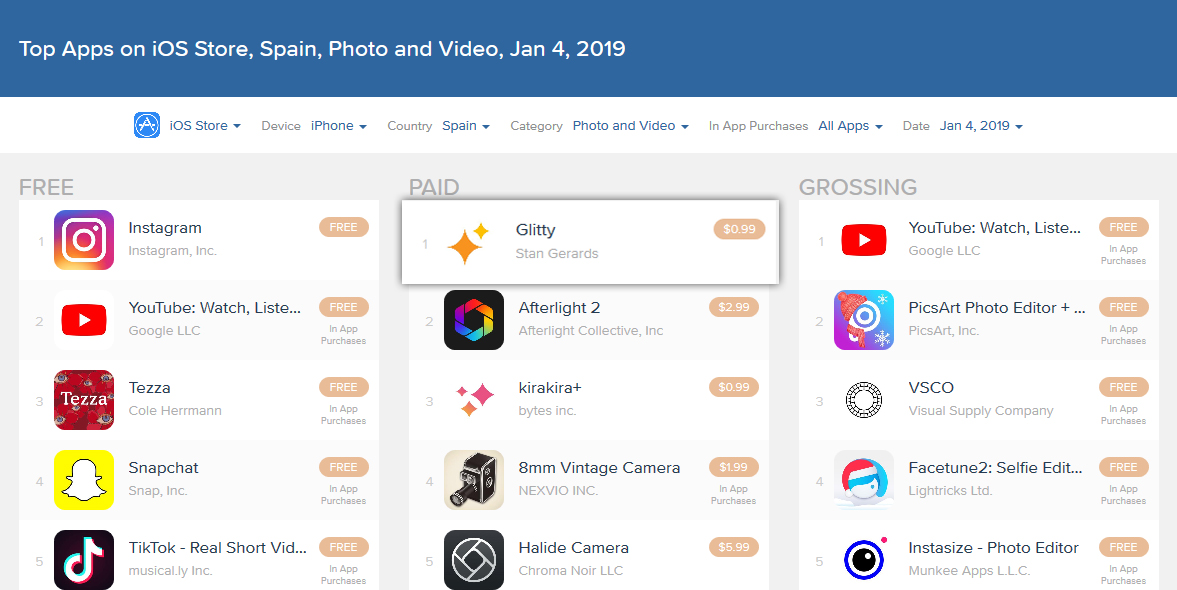 "We just don't talk about the app success stories, We create them"
Our experienced and talented mobile app developers in this stiffening competition with their comprehensive approach oriented the complete app development process perfect from design to development. Glitty a photo editing app developed by CMARIX TechnoLabs is now ranking No 1 for photo editing apps in Spain.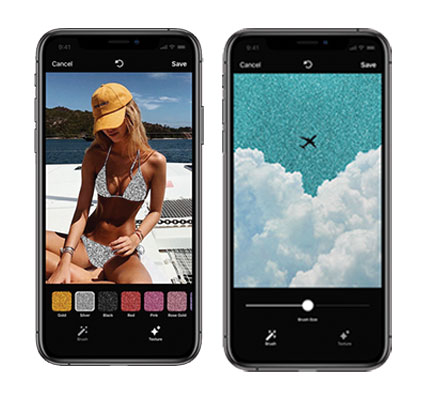 Glitty is included as one of the top apps in Spain. This simple to use app offers a surprisingly powerful range tools to enhance your pictures with glitter touch. Glitty the best iOS photo editing app can do it all and if you want flexible creative control, Glitty seems to be a perfect match.
Once you install Glitty, after signing in you need to select a photo from your photo library or take one with camera, later erase the specific area you wish to change – no editing skills are required. Now, tap a glitter texture you like from the selection to make your photo dazzle. Well, that's done. Now you can share it with your friends and family.

Taking a great app idea to unmatchable app product requires many deliberations, from design decisions to a proper testing. And, an experienced mobile app developer plays a decisive role in achieving these factors. Our developers develop a strong base for all design and development aspects, they know what factors are important and what captivates users towards the app.
SEE ALSO: How to Make an iOS App?
Have an app idea and want to boost app success and business conversions? CMARIX's mobile app development team will not just help you to create a perfect app prototype but will ensure you get an unrivaled app product. You can reach us directly on mail biz@cmarix.com or fill the inquiry form.