COVID-19 global pandemic has already made a disastrous impact on lives, livelihood and businesses around the world. The contagious diseases which continue to spread, killing thousands and sending shock waves in the population and governments around the world have also thrown a huge challenge to the IT industry and development companies around the world. The pandemic which is very unlikely to stop within weeks or months ahead, calls businesses to adapt to new scenarios and plan operations accordingly.
We at CMARIX with a robust and brimming team of more than 228+ expert developers, designers and IT strategists have adapted to the changing scenario and are ready to deliver web or mobile app development services to the businesses. Our team of experts working from home are in constant communication across multiple channels and have made it extremely easier to deal with diverse project requirements while in quarantine.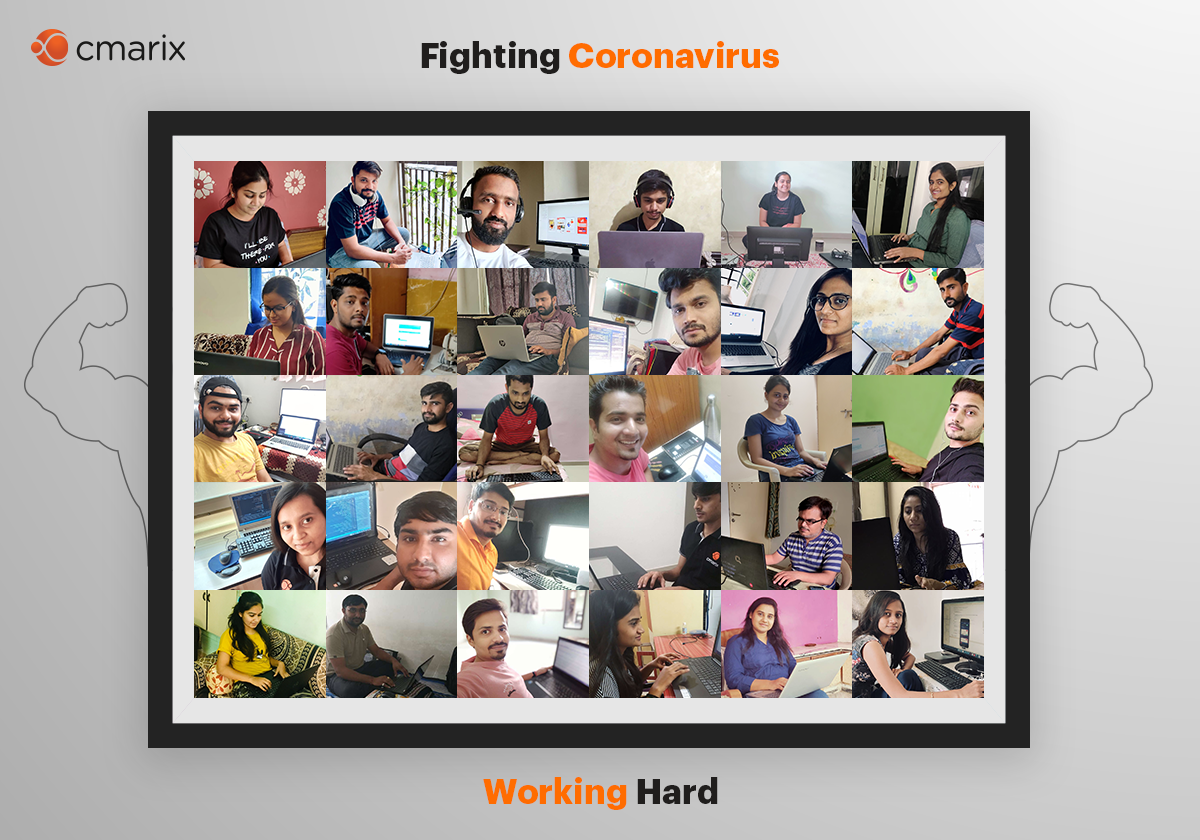 To meet the challenges thrown by this pandemic we are now using a team augmentation model which has already been tried and tested by global giants like Amazon. By embracing this model we allow our clients to access multi-skilled, high-performance, and experienced resources without leaving the convenience of home. Thanks to this methodology, our clients are capable of scaling up or down their required IT resources as per the specific project needs.
As a big boost to the global IT scene that was trying to cope up with the pandemic, the large and dominant tech companies such as Google, Facebook, Amazon and Twitter, have already implemented remote-work policies to keep pace with the public health measure of social distancing while keeping the wheel of work running. Now, for global IT firms and development companies running their projects with remote and work-from-home protocol has become the mainstream practice.
At a time of such widespread pandemic, we can't take the public health threats lightly and every business has to take precautions to avoid spreading of the disease. This is why CMARIX as a leading mobile and website development company has adopted work from home protocol from the very beginning when the lockdown in India began. The Cmarians are already working on a number of offshore projects by keeping continuous communication with developers and stakeholders.
The Impact on Silicon Valley and Beyond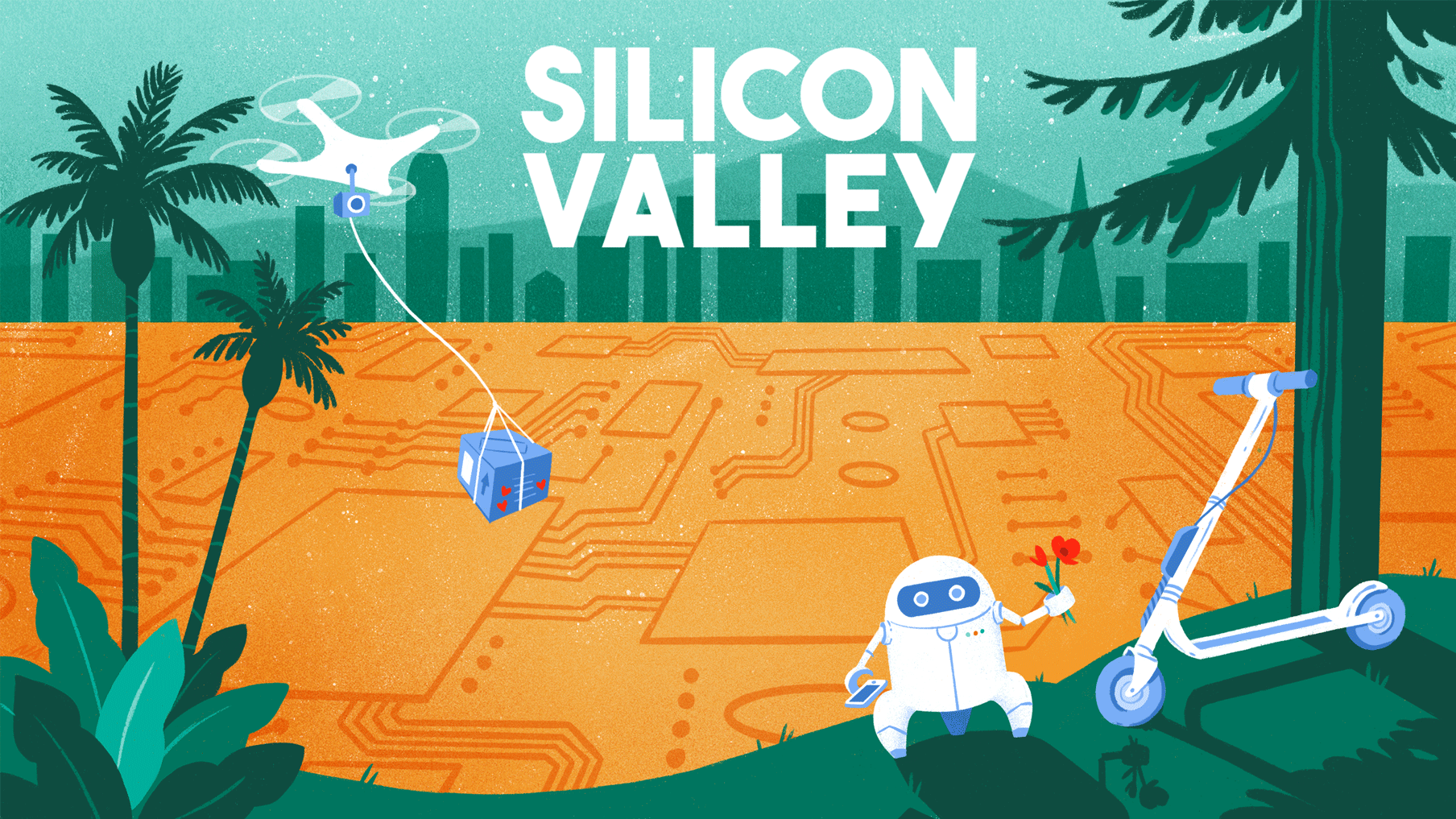 As the pandemic is spreading like wildfire the events are fast-moving and particularly US cities lately have been worst hit by the virus outbreak. In such a scenario where the US registered the highest number of cases in the world crossing the record of Italy and China, Silicon Valley companies are fast adapting both in regards to following unlicensed health measures like quarantine and work from home protocol to keep the business running. In a recent poll conducted a week before among the 101 respondents as many as 22 companies expressed that they expect the pandemic to have the least impact on their new product lines and future development projects.
Apart from such optimism, there are obviously realistic perceptions about the impact of the pandemic on businesses. In this respect, learning from major tech companies and their proactive measures seem to be essential. Nvidia, the game development company with a global footprint has already lowered its revenue projections for the first quarter of 2020 by $100 million. On the other hand, Apple predicted that it may not meet revenue projection for the same quarter of the year. Several major tech events and meet-ups have also been cancelled keeping the public health concerns in mind. In the Texas city Austin, the declaration of the health emergency led to the cancellation of the event SXSW which is particularly popular among the tech startups around the world.
Last December, When China was struggling to cope up with the virus outbreak, the outcry was far from visible except a few words of cautions about the eventual spread of the virus in other continents. But since the contagion started infecting large populations in western Europe and other countries, the public health nightmare rose to its tipping point. The IT companies in Silicon Valley and their counterparts in India made a quick response by sensitising their workforce and taking proactive steps keeping the possibility of lockdown and extensive quarantine measures in mind.
Read More: 5 Mistakes to Avoid while Outsourcing
How can IT Outsourcing Really Help?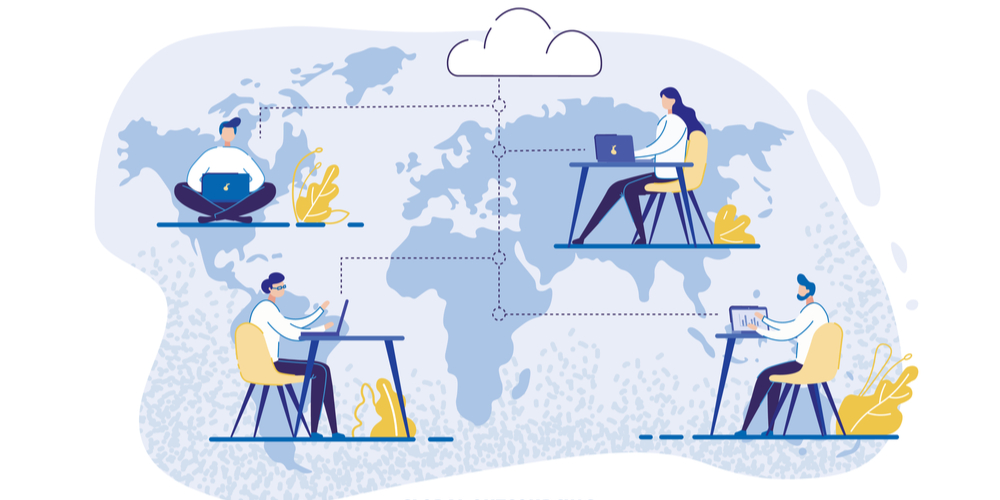 Outsourcing is basically about hiring another company or a group of developers or experts to carry out some planned tasks remotely. This helps IT companies to get their jobs done remotely with distant support. By outsourcing the development jobs an IT company can concentrate more on revenue-oriented tasks. Outsourcing or remote staffing help IT companies to meet the talent needs at the time of emergency. In many cases, outsourcing is preferred by companies to reduce the workload and cost overload caused by in-house projects.
In this respect companies while outsourcing their projects should also consider the qualitative parameters as the following.
The company or service hired for outsourcing should have extensive expertise in the field.
The company should only outsource if it creates more room for other important tasks without causing increased cost and operational overload.
It must be evaluated whether the outsourcing company can accomplish the job with more professional competence than the in-house experts.
Finally, outsourcing can be a great measure to reduce the disastrous impact of pandemics like Covid 19 that needs social distancing to stop the spreading of the disease.
Fortunately, for all of these parameters, CMARIX as an IT company fits well. First of all, we have a large team of expert developers and IT strategists with a great portfolio of apps built for companies around the world. We have been into outsourcing tasks for years and have been consistently delivering successful projects for businesses across the niches. We follow an augmented and agile model and our developers can follow work from the home process without lacking professional output and excellence.
Read More: How to Choose A Technology Outsourcing Partner?
How During Covid 19 Quarantine can We Help You Run Your Business?
At CMARIX, our IT experts and developers have taken into consideration all the security measures and performance bottlenecks that are common for IT project being carried out with a work from the home workforce.
For streamlined and smooth communication, we at CMARIX use Google Hangout, Skype and Slack and keep our developers and experts in sync while they work from their homes. For time management and coordination, we use Hubstaff and for code management and repository we use GitHub. For project management needs we use Jira as the preferred tool.
Conclusion
CMARIX with years of experience in remote outsourcing projects can be your best bet for choosing a development firm that can help your projects rolling during these quarantine days. Hire dedicated developers from CMARIX for your web, mobile or custom software projects and get free of worries. Our committed workforce equipped to deliver excellent output right from home can take away your business worries in this season of a pandemic.