Are you an entrepreneur with a great mobile app idea but lack the expertise to build one? No need to worry as there are steps available that can get you started in the right direction. In this blog, we'll walk you through ways of building mobile apps with zero to minimal experience.  
If you thought mobile app ideas could only emerge from technical minds, allow us to break that myth. Anyone, whether it's a college student or expert businessmen, can have the next market-breaking app idea. The only thing holding them back is often their own belief that they need to be a technical expert to develop a mobile app.  
And that is exactly what they get wrong. Not every founder of an app company or even a technology startup is a developer. They are entrepreneurs primarily, and an entrepreneur's job is much more expensive than just writing lines of codes.  This is where startup consulting services can help. 
How?  
By following the steps outlined by some expert and successful mobile entrepreneurs that we've discussed below. However, a primary thing to possess is a prominent idea coupled with substantial business sense, dedication, and hard work.  
How to Develop Mobile Apps with Minimal to Zero Experience
1. Brainstorm
According to Paul Ferro, 5 Nerds Software Development's President, the first step is to work on the basic app idea wandering in your head with as much detail as you can. It can be about possibly anything – a game, social network, food delivery, or any app-oriented service.  
You need to deep-think deeply about your idea to ensure that you're not missing out on smaller details. The complete blueprint of utilizing the app should be ready in your mind.  
Let's say you want to build a local food delivery app. Then you need to be clear about things like – the type of restaurants you'd to tie up with, the geographical limit of delivery, expected duration of service, etc. Would there be a table-booking feature? Social media integration?  
As you keep thinking this way, you'll make a clearer picture of the app in your head, along with potential challenges and solutions.     
Read More: The Key Concepts of Mobile App Design: Explaining MVP, POC, and Prototype
2. Pitch Your App Idea To Close Ones For Feedback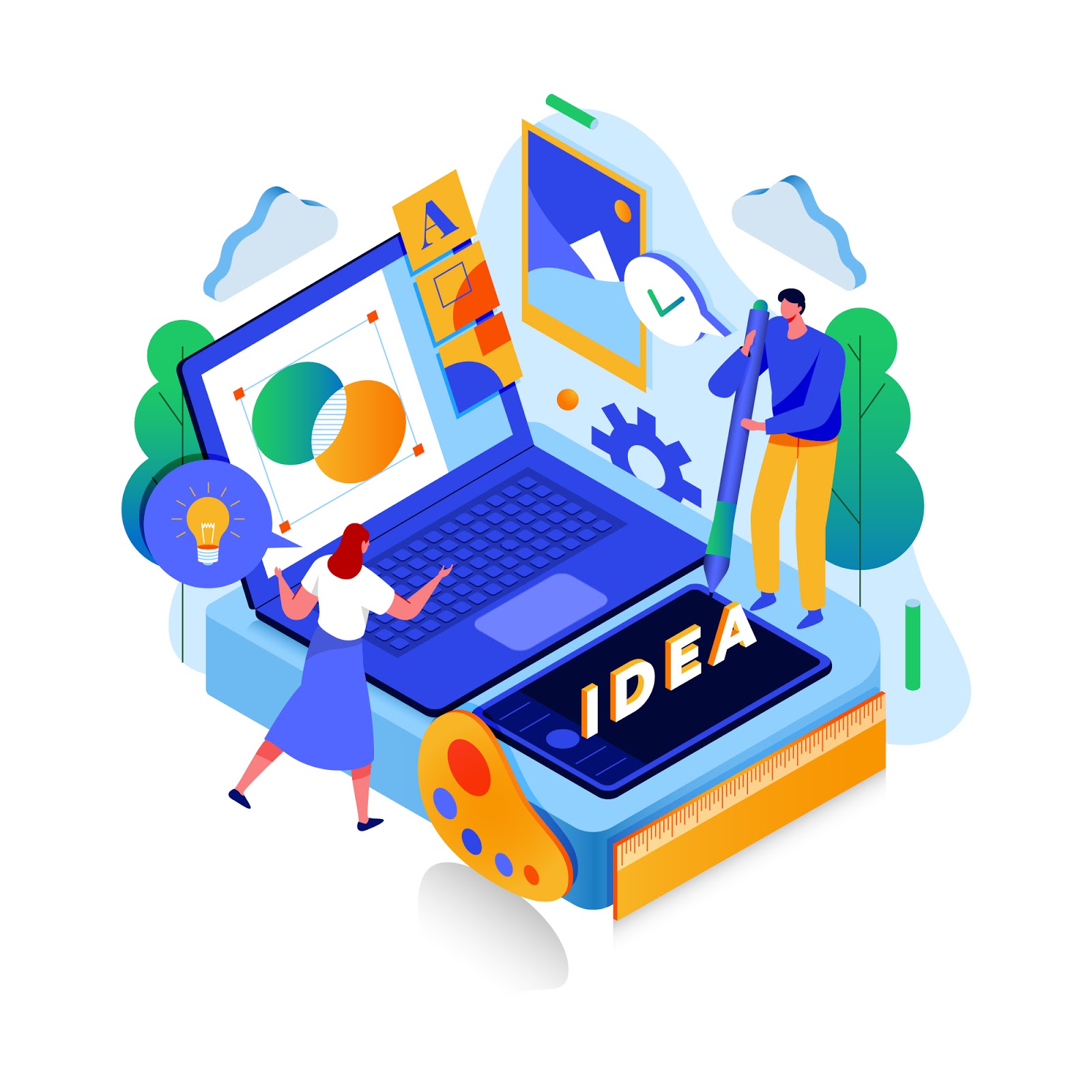 Before going to a mobile app development service you can work out your idea and present it to your close ones. Your family, friends, or even colleagues, per Ferro.  
Ask for their honest feedback on your pitch. If you think they might praise the best app ideas just because it is yours, tell them it is someone else's and you're thinking of backing it. That would help bring out honest feedback from them.  
You can then have a thorough discussion with them – find out what clicks and what does not, if it would be useful, or whether the idea itself is worth a shot. If it is, then you're ready for the next step. If not, you still need to work on your idea or drop it completely.  
3. Create a Killer Prototype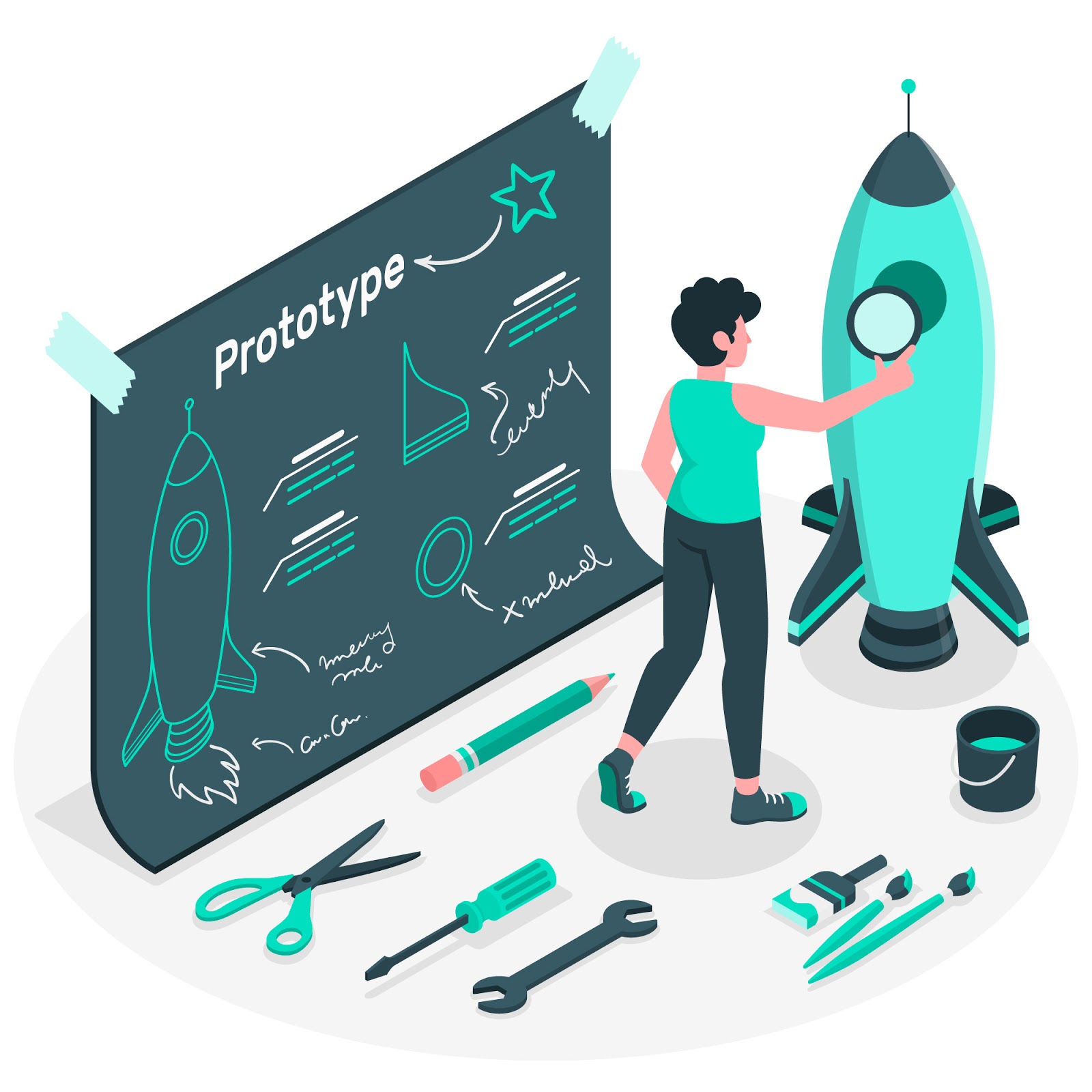 When you're done putting all the initial pieces together, including the market research to gauge the demand, it's time to give it a professional touch through a prototype.  
According to Andres Max, Idea ware's Founder, you need to translate your idea into a prototype design and test the same. It would let you draw important insights from it, which in turn, would help build it further.   
You can make the prototype on paper in the form of sketches. However, for a more real, professional feel, it's best to use the tools available online, such as Justinmind, Proto.io, and Marvel. These are easy to work around minus any prior development or design experience.  
4. Hire an Expert Developer or Agency Or Do It Yourself
After the prototype is done, it's time to head towards building a real app. For that, you either have to reach out to an expert mobile app development agency or hire mobile app developer or develop it yourself. Ferro says that if your idea is simple enough, then even you can build the app with zero app development experience. There are adequate tools out there, making the process simpler.
But if it involves the inclusion of the latest, complex technologies, then hiring a professional is an intelligent decision. Thus, the trick here is to determine the complexity level of your app working and then make a decision.  
5. Use The Correct Mobile App Development Tools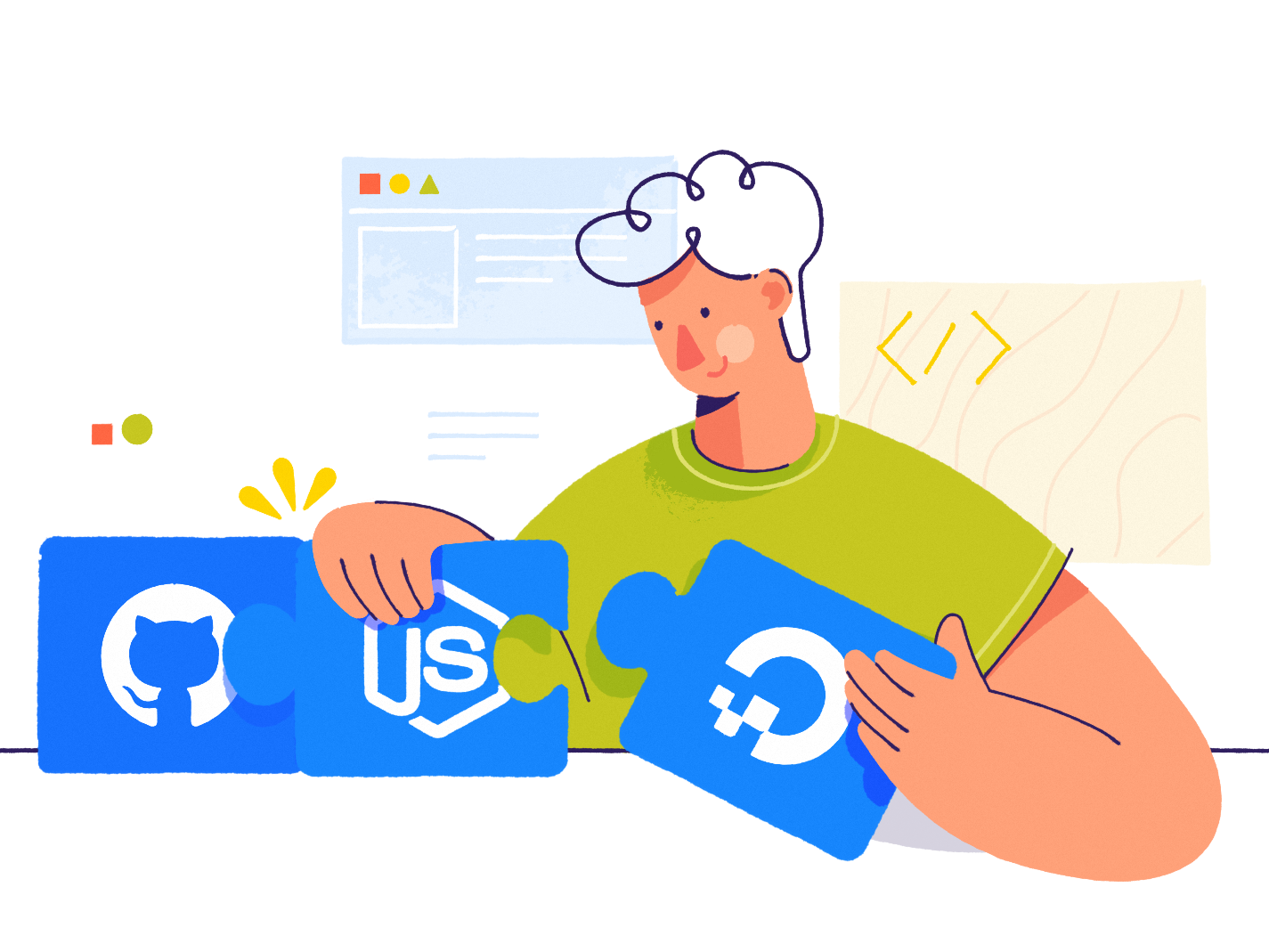 When you possess zero knowledge of mobile app development, it becomes all the more necessary to pick the correct tools. There are numerous online crash courses and app building platforms to resort to. Such platforms make the entire process smoother for the interested layman. For example, BuildFire. 
BuildFire's CTO, Daniel Hindi, shares that their platform has over 80K apps, from small entrepreneurs to big entities, with minimal to zero tech talent.  
Startups and entrepreneurs can use such platforms to get the app ready initially. Later, when it has proved its salt, you can get expert developers aboard to add more layers to your app, opines Hindi.
Read More: What Mistakes App Entrepreneurs Should Avoid Before And After App Launch?
6. Get The Right People on Board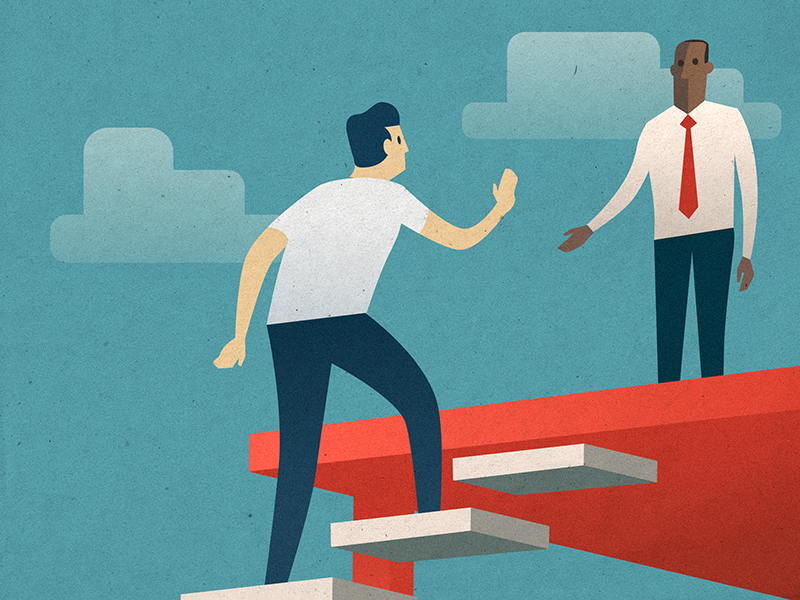 When you've made up your mind on hiring professionals to build your app for you, it's vital to choose the right ones, cautions Ferro. That's because there is a sea of app development companies out there and sadly, not all of them are capable enough to do justice to your app idea.  
Hence, while hiring professionals, ensure that they understand your app idea thoroughly so that they don't just code but also provide the right inputs wherever necessary and overcome shortcomings through viable solutions. That way, you'll get a great working app.  
Conclusion
It's pretty simple to get started on building a mobile app with the steps we explored above, even with the lack of technical expertise. Just remember that completing the development process wouldn't mark an end to it. Once the app is ready, you'll need to promote it so that more and more people know that your app exists and provides the services it packs in.