Learning foreign language is not the trait of the would-be polyglots anymore. It has become a professional necessity in several sectors. It has also become necessary for many career options. From business travel and striking deals all over the globe to pursuing careers as interpreter, translator and content creator to learning to speak a new language while you are travelling in a new country, the reasons are too many for learning a new language. Since the globalization brought the globe closer and cultural exchanges are more frequent than ever before, the demands for learning new languages whether for professional or personal reasons are increasing.
But learning a foreign language following the traditional method is no longer easy and the process is quite time consuming. Just think about the years you needed to put for learning your second language in school and you realize the challenge of shortening the entire process just within a few months. Yes, this challenge of learning real quick made the digital language learning apps so popular. There are a multitude of great apps that make you learn a new language in an engaging and fun-filled way while you can quickly don the basic skills to prepare for a trip.
Do you want to build a successful language learning app? Do you want to offer something exceptional in terms of user experience and features that make your app stand out from the rest? Well, before you hire a mobile app development company for the project, here take a look at this step by step guidance for developing a great language learning app.
Register or Login Section
This is the elementary feature that allows you to authorize the users of your app. Make the registration process simpler and ask users questions that are crucial for evaluating the learning needs of the users. Some of the common questions that you can ask users include user name, email, age, gender, the purpose or language learning objective. To help first time users login quickly you can allow them to use the social login feature and make it optional for them to answer the questions later on.
Learn More: The Importance of Virtual Classroom Software In the Time of Social Distancing
User Profile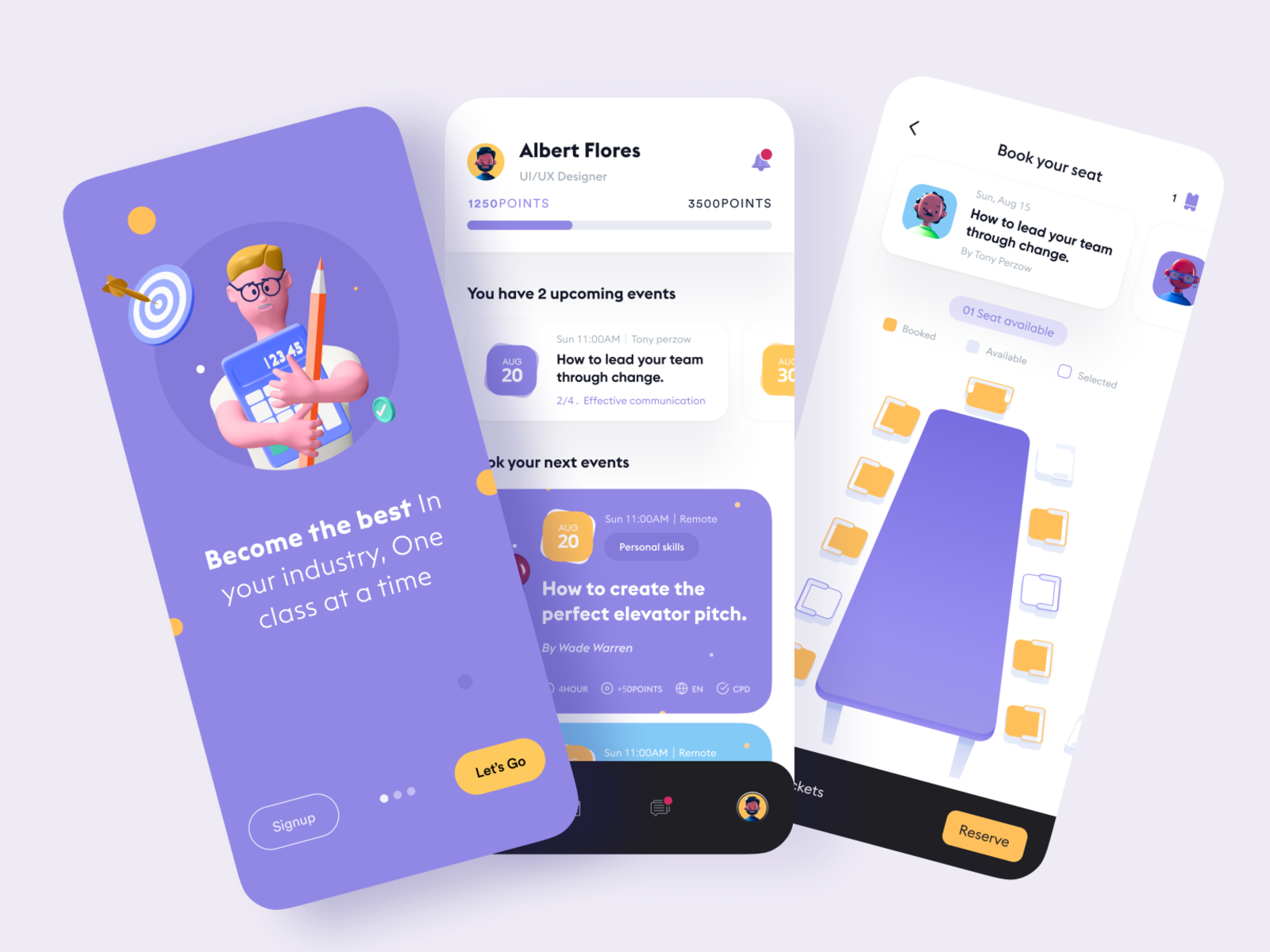 Now you need to ask users to provide some information to complete their profile as a learner. These are the information that helps the apps to understand the comprehension level and learning preferences of the user so that the app can cater to the learner accordingly.
Some of the important information that app admin should ask for completing user profile include user photo, sex, age, choice of language for learning, setting a daily learning target, specifying the language level the learner wants to start with.
Designing The Learning Screen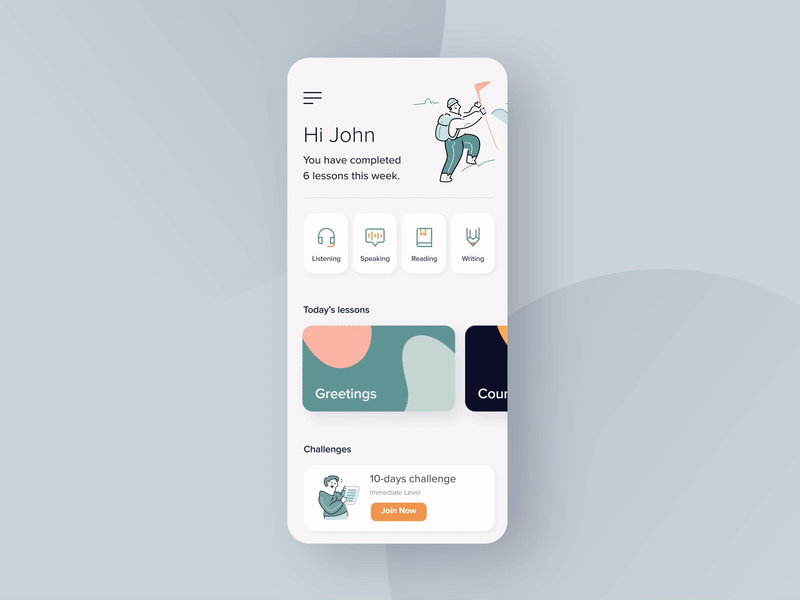 You must come with a well designed learning screen that works much like a dashboard where users can rack their completed levels and achievements and can access various learning tools they need for learning a language.
Designing learning screens and learning processes must involve providing a number of exercises for every day to help learners progress through the process. The procedure is further made engaging by allowing users to perform multiple daily exercises.
Now when designing the lessons the app must offer a creative mix of different skills and time tested learning processes and tools. For example, a successful language learning app like Duolingo in its lessons incorporates audio pronunciation of the words and phrases, translation of the audio phrase, choosing the right translation, select the right word for objects in images, pairing the right words for creating the right sentence, finding the missing word, etc.
The gamification elements in successful language learning apps work great for engaging the learners and give the learning process an element of fun. Some of the gamification elements that help learners enjoy a sense of achievement include leaderboard, reward coins, crowns and trophies, showing user progress parameters.
Online Learning Community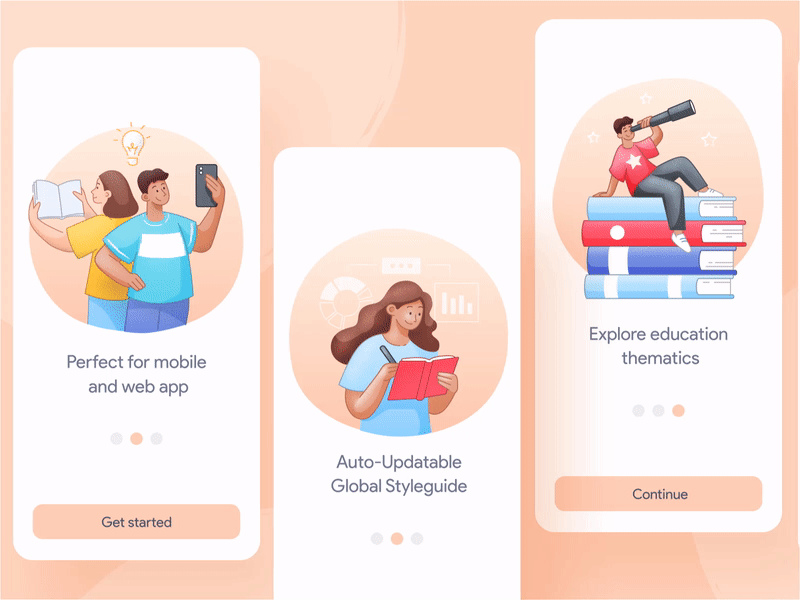 On top of all the features we mentioned already, a language learning app must create a sense of community in the learners so that they can always strive to achieve more than their fellow learners. Apart from seeing the learning progress of the fellow learners at the similar level, they should also be able to share their achievements on social platforms and invite other friends to take part.
Shopping Feature
If a learner can actually use their past achievements like a currency, it is not only entertaining, it also helps the learners to stay tuned to the app and use more learning contents and features. For example, the learners can use their reward coins for purchasing a particular lesson of idioms or a special video tutorial.
Instead of paying actual money from pocket the learners can simply sharpen their skills, earn more reward points for their in-app achievements and encash those rewards for contents and learning modules. If the learners fail to earn reward points, they can also purchase coins and use them. This further ads a monetization channel for the app.

Keeping The Flock Motivated
Many learners simply drop from their curriculum just because they find the learning modules to be too difficult to handle. By doing frequent mistakes the learners often find themselves going down the sleepers slope with little hope to make things straight and improve. Such demotivation has traditionally been a reason for the lack of interest for the learners.
Some successful language learning apps like Duolingo solves this issue by allowing the learners to rectify their mistakes and come with the right answers and thereby making progress with full confidence. By helping learners to work on their mistakes before moving onto the next module, these apps help keep them motivated.
Incorporate Live Streaming Feature
We are already living in an era where the live streaming apps like Zoom and Google Meet took the educational world by storm. How can it be different with the language learning apps? Yes, live streaming can also be a great feature for foreign language learning, particularly for video conferencing with native spreaders of that language to fix pronunciation issues.
Learn More: Telemedicine Apps: The Next Big Digital Revolution Of Healthcare Is The Offing
Hand Drawn Illustration
Lastly, the language learning app cannot look like a banking app and it cannot look like an entertainment app either. Balancing between professional and funky design, such apps should ensure optimum clarity with minimum cognitive load and should use interesting illustrations to describe objects. Such apps should also incorporate a little bit of animation, emojis and moving graphics to engage learners.
Conclusion
The guidelines and the features that we briefly discussed above will only help you to build a language learning app by the market standard. If you want to offer something exceptional and more unique, you need to introduce more sophisticated features. You can always consider introducing intelligent chatbots to rectify pronunciation mistakes and for role-playing with the new learners. You can also offer virtual reality (VR) based modules for role-plays to learn the language faster.