E-commerce and retail space simultaneously face the biggest challenge and equal measure of opportunities now. Thanks to the COVID-19 pandemic the dividing line between e-commerce and digital retail has become blurred.
Probably, it's the dawn of a new era for e-commerce and all signs are ripe for indicating an resurgence of e-commerce far beyond its traditional markets. The future of retail after pandemic has also received an unprecedented boost from the latest technology trends.
Online shopping is no longer going to be an urban upmarket phenomenon or a phenomenon specific to the US market. Online stores and digitally equipped stores together going to offer a new vista of retail opportunities.
The pandemic has only been a pretext to fuel this resurgence and growth. What's next for eCommerce will depend on how these opportunities are grabbed by the ecommerce and retail brands.
Well, this is precisely why we are here to map the future directions for e-commerce and digital retail and find out the trends shaping the future of retail 2021.
Let's start.
COVID 19 Effect : Never-Before Growth of eCommerce and Digital Retail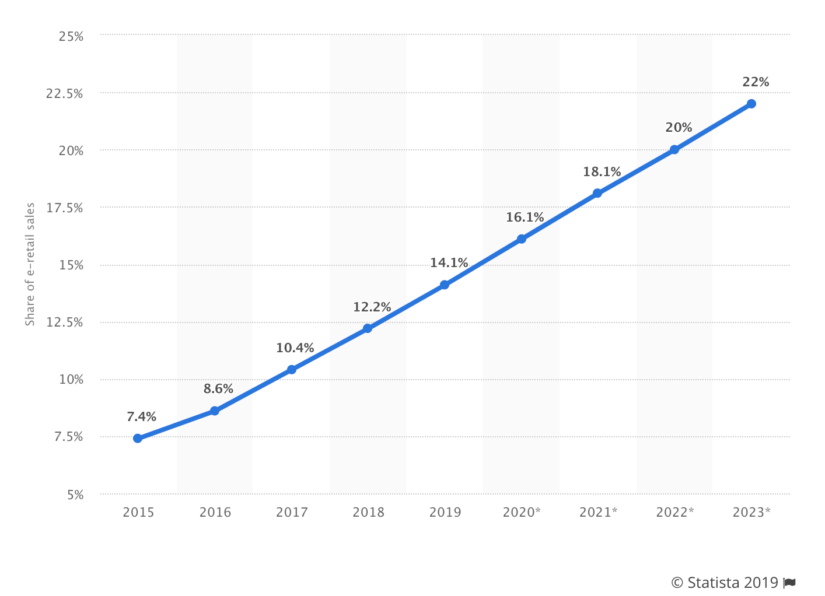 While COVID-19 pandemic made many businesses miserably succumb to the financial doom, it has also offered retailers and businesses a test for their survival instinct.
The test is really an unprecedented and unparalleled one. But whoever actually could win this test of survival actually met the growth opportunities waiting for them in the near future.
Let's spill the beans once and for all. The pandemic actually brought e-commerce into the limelight. Food and essential delivery of goods were the lifeline of survival for masses. The future of eCommerce 2021 and years beyond can be traced back to this trying time.
While some e-commerce stores played a huge role in helping people survive, their own future growth story was founded through this. The traditional shop-goers too made a habit of buying online.
The Offline Businesses are Turning Online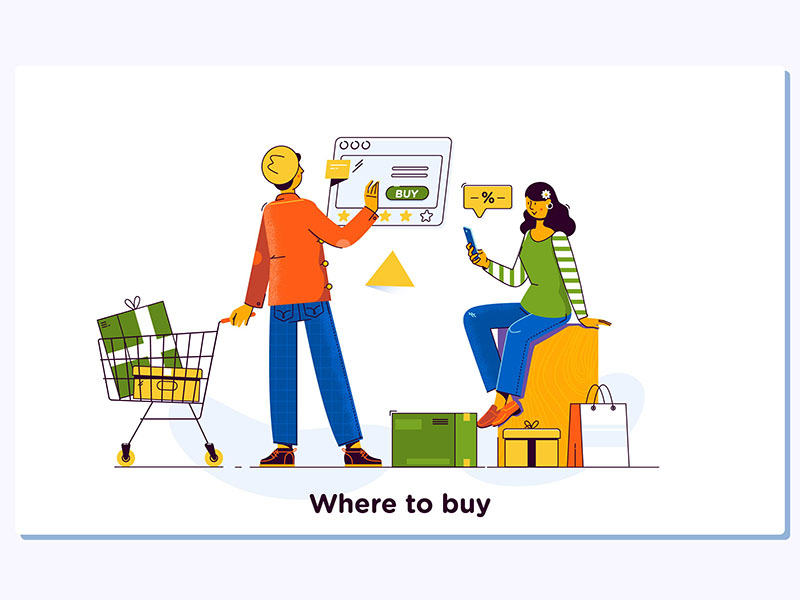 While eCommerce has always been a major retail force in markets like the US, in many parts of the globe apart from a selective upmarket urban niche, online shopping still accounts for less than 10% of total retail sales.
This situation is rapidly changing as an increasing number of offline brick and mortar stores are turning to online stores.
While the world's largest e-commerce brand Amazon has crossed Walmart in terms of revenue and growth, Walmart in response decided to enter the online retail space.
This is a classic example of how the dominance of e-commerce brands are forcing traditional retail brands to step into the e-commerce scene.
At the same time traditional stores are increasingly getting equipped with state of the art digital technologies to make shopping a smart experience.
The growth of e-commerce and the turning of traditional retail into digital and online brands together is creating a formidable force of transformation.
Read More: A Step By Step Guide To Build Your eCommerce Business And Make It Successful
Key Trends in the eCommerce and Digital Retail Sector
While the transformation of the retail industry across both online and offline spaces is underway, some technology trends are playing an instrumental role in shaping this transformation and growth story. If you are into eCommerce development, these trends must be something of interest to you.
1. PWAs and AMPs for Mobile Stores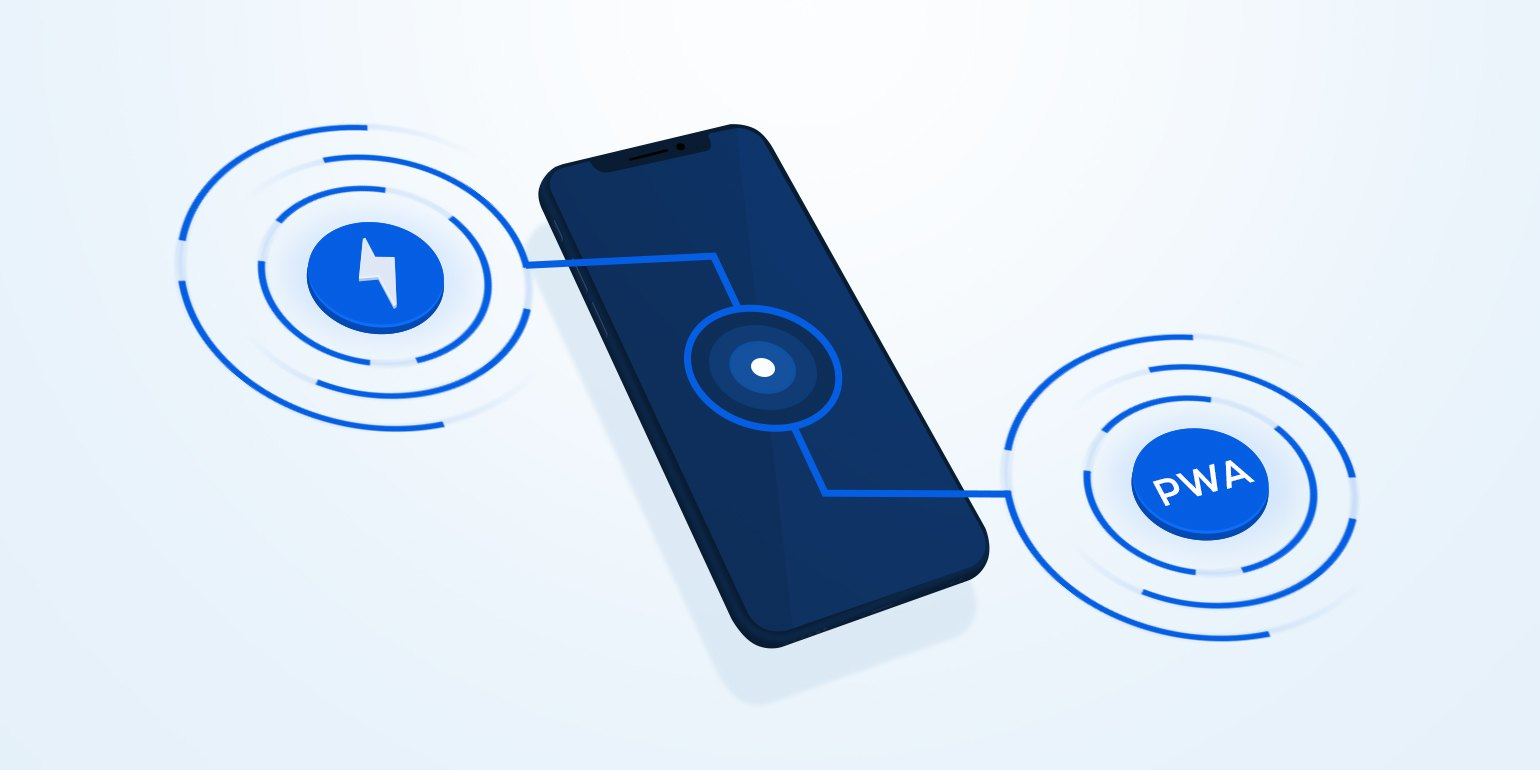 Since, the vast majority of e-commerce shopping already happens through mobile devices, mobile commerce experience is bound to hold the key for e-commerce growth.
According to experts, by the end of next year around 53.9% of ecommerce transactions will be carried out using mobile devices.
To make mobile shopping easier and smoother than ever before, now we have the latest and most promising eCommerce future technology like Progressive Web Apps (PWA) and Accelerated Mobile Pages (AMP).
PWAs are websites that behave like native mobile apps and that can be saved on the home screen without installation. Unlike regular websites they load instantly and offer offline access through local caching.
PWAs also can communicate with notifications just like a native app. Most importantly, thanks to faster and instant loading, PWAs are given more priorities in search ranking by Google.
Accelerated mobile pages (AMP) are websites that can load instantly as stripped-down mobile-optimized HTML pages. Because of mobile-optimized experience and faster loading, AMPs are also preferred by Google.
It is expected that in the future more and more e-commerce stores will opt for PWAs and AMPs for offering enhanced mobile shopping experience.
2. Faster Brand Expansion Through Automation
Already many online retail businesses depend on automation for their operational tasks. Thanks to automation, brands can easily expand and make a presence around the globe.
Automation is particularly helping e-commerce brands to keep track of inventories, fulfilment, invoicing, international carrier management, logistics and supply chain management.
From robotic warehousing to AI powered inventory tracking to real-time transport and supply chain monitoring, automation will continue to make operation smooth and effortless for e-commerce brands.
3. Emergence of Voice Commerce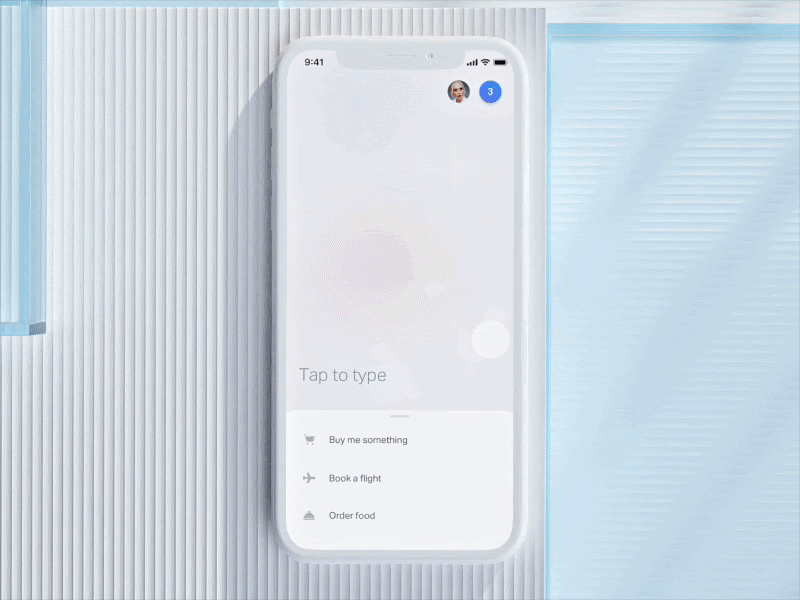 Voice commerce or shopping with voice commands is increasingly getting popular among the web users. The number of consumers using voice commands is steadily growing and has become a key trend now.
The increasing popularity of smart speakers such as Amazon Echo and smart assistants like Amazon Alexa and Google Assistant is paving the way for increasing voice interactions for all online shopping needs.
Since it is always helpful and easy to shop by speaking out than typing a command, voice commerce will co tinge to grow.
4. The Influential Role of Social Commerce
The social media platforms are increasingly playing a major role in pushing the sales of online retail brands across the niches. At the same time the number of shoppers using social media platforms is steadily increasing.
There are an increasing number of shoppers who prefer to browse Facebook or Instagram feeds for their favorite products and order accordingly. There are an increasing number of online retail brands that are favoring social media platforms to connect their audience.
For finding unique, niche products from local brands from all over the globe often social media platforms come as better marketplaces than traditional e-commerce e stores. No wonder, many e-commerce brands' principal source of traffic remains Facebook, Instagram or the likes.
In the years to come, this increasing role of social commerce will only expand and appeal to more business brands across the niches.
You may like this: How to Create a Shopping App?
Conclusion
The future of e-commerce and digital retail seems to be inseparable thanks to the technologies that blurred the boundaries of smart offline shopping and online shopping. The pandemic led scenario only fueled more growth opportunities for the entire sector.