We all know how COVID-19 pandemic has fundamentally transformed the world and people's lives. From lifestyle to buying habits to considering priorities, every aspect has been changed because of the pandemic.
Naturally, the effect of covid19 on eCommerce cannot remain out of this transformation. The pandemic is continuing to reshape the e-commerce and consumer goods retained in real-time.
At a faster pace, we are experiencing trendsetting moves that earlier used to take months for industries to come up with. From where and how we buy our essentials to what we hold dear and what we consider most important, the consumer thinking and buying behavior never undergone such overwhelming and drastic change.
The crisis is still there and so the retail industry and e-commerce stores are continuously grappling with new measures to turn every challenge into opportunities.
Here we would try to explain these broad and wide-scale changes through new trends and some trending eCommerce features 2020 has unveiled.
Understanding the Pandemic Led Changes Through Stats
Do stats tell the truth? Yes, if they are not picked up to support a preconceived notion, they of course do. Here below we come up with the most important stats that help us understand the changes brought about by this pandemic.
Buy Online and Pickup In-Store (BOPIS) became a popular trend for e-commerce stores and this sales approach experienced a whopping 259% growth due to COVID-19.
Due to the pandemic e-commerce industry experienced accelerated growth. What was just a 20% year on year e-commerce growth, now is bordering around 45% year on year growth.
The acceleration of sales does not only end up with e-commerce, some retail stores adapting measures for contactless delivery have also experienced a sharp hike in sales. Particularly, stores selling groceries and essentials after starting doorstep delivery gained considerable growth.
The most notable trend is that e-commerce is finally finding the same level of growth that the US market for years is accountable for.
Learn: Key Security Practices That Most Leading eCommerce Audit Specialists Prescribe
The Key Trends and Buying Features in eCommerce Now
As we mentioned already, the pandemic really facilitated an overwhelming variety of new buying behavior and patterns for the consumers across offline retail stores and online stores.
Let's have a look at some of these notable trends and eCommerce features and functionality that during the pandemic remain dominant.
1. Hygiene and Health Consciousness Gets Priority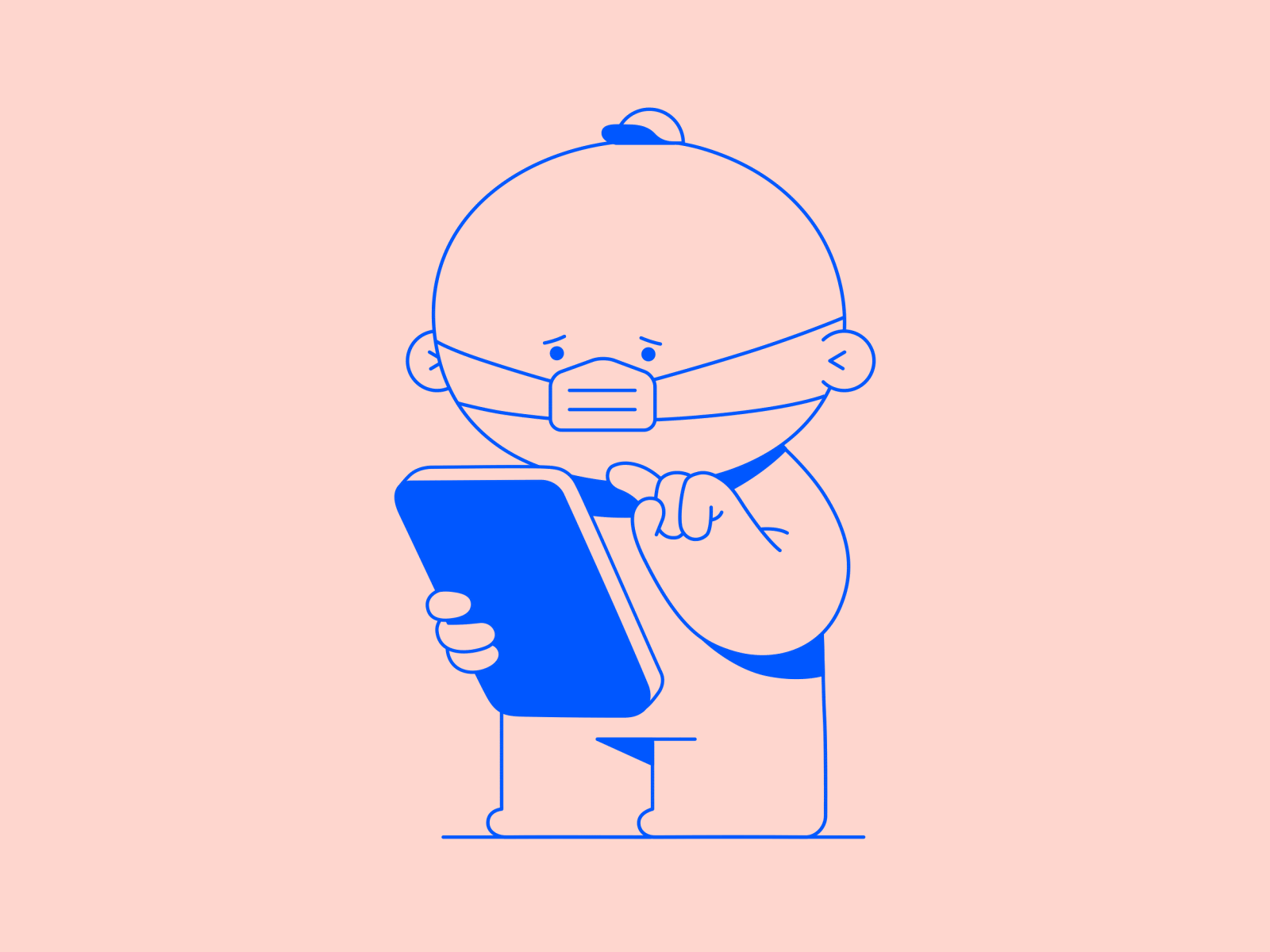 During the height of the pandemic, people were literally panicked in many countries for unknown sources of catching the contagion.
No wonder, many departmental stores, and grocery chains quickly adapted to the alarming situation by embracing contactless delivery norms to reassure customers about hygiene.
Now the same became a trendsetting aspect for the entire e-commerce and retail industry.
Whether you buy goods online or offline, whether you pick up from the store or get it delivered at the doorstep, contactless handling of the goods became a mainstay of the shopping experience.
2. Reducing Physical Touch-Points to a Minimum
The entire growth of online sales is resulted from decreasing physical touch-points and their shifting to low-touch activities.
Since consumers are increasingly preferring contactless delivery for buying goods, even offline stores are embracing home delivery or contactless self-pickup options.
The popular food aggregator apps that really played a huge role in serving food to people during the lockdown, made contactless mobile transactions mandatory apart from prioritizing the hygiene measures and health checkup of the delivery personnel.
3. Changing Brand Loyalty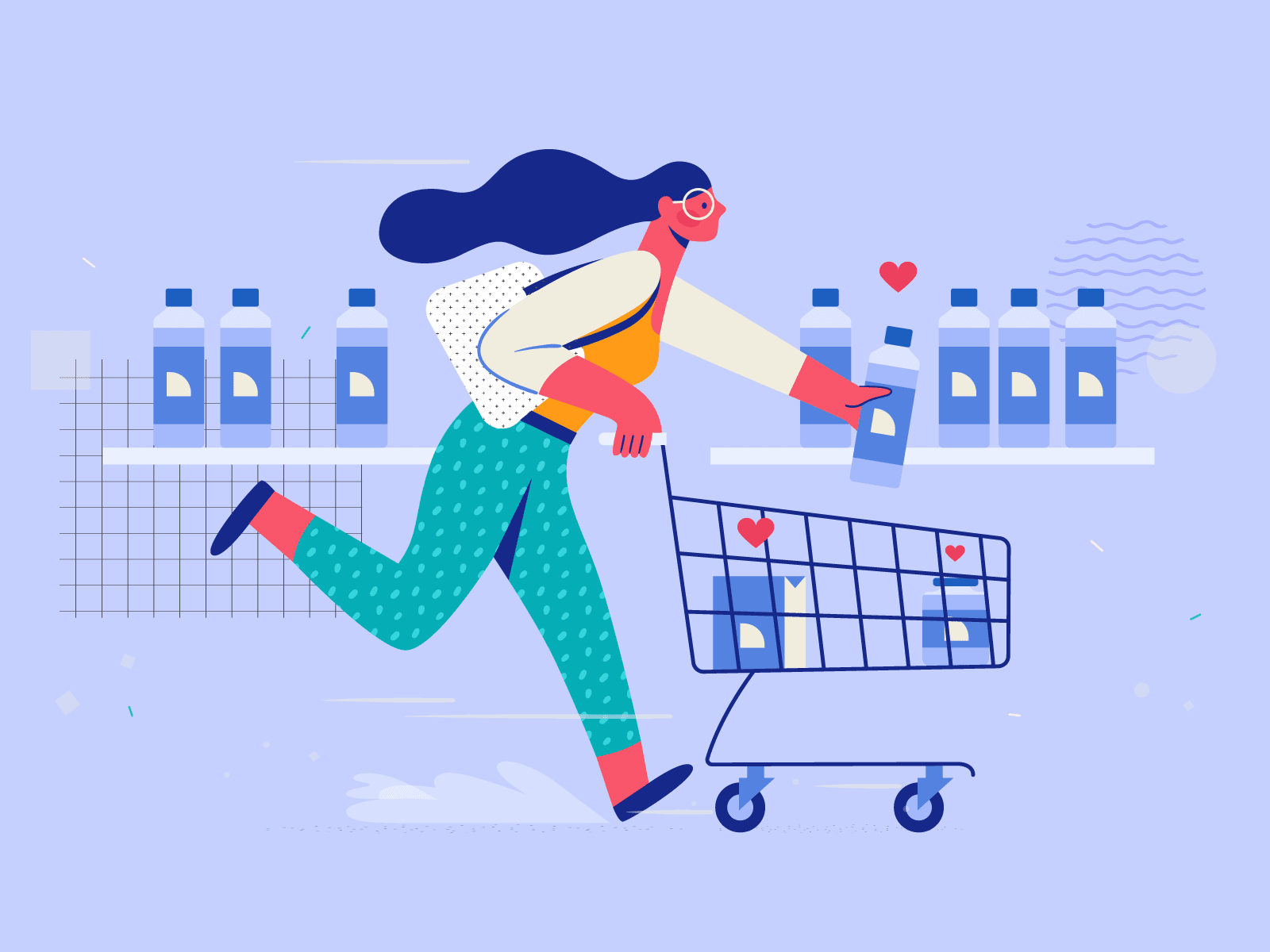 The loyal customers who apart from the product value feel a close bond with their preferred brands are always the most valued customers for business brands.
During the pandemic, this brand loyalty of many customers took an about-turn and they actually gave more priority to value for money purchases than brands.
The severe economic stress facilitated a kind of catastrophic response from consumers who insisted on making purchases that really matter instead of nurturing their loyal sentiments for brands.
The vast majority of US customers, around 85% of them in a survey, said that in a crisis period of this sort, brand values do not matter for their purchases.
A return to the stripped-off essential use values for purchasing decisions is now ruling the buying behavior of most consumers across the niches.

4. The Blurring Division of Online and Digital Retail
While for all the desperate needs online stores selling essential commodities and foods encountered huge demands throughout the pandemic, the other facets of digital commerce were also encountering more traction.
The local store that partnered with a grocery chain to deliver products or the food counter that started to use food aggregator service or the departmental store that started doorstep delivery for orders received through chat messages, all experienced a surge of demand and new ways to fulfill these demands.
The pandemic led situation actually forced traditional stores to go digital and the small shops to partner with digitally equipped retail chains to take on the thriving business opportunities created by the crisis.
5. Essential Goods are Getting Priority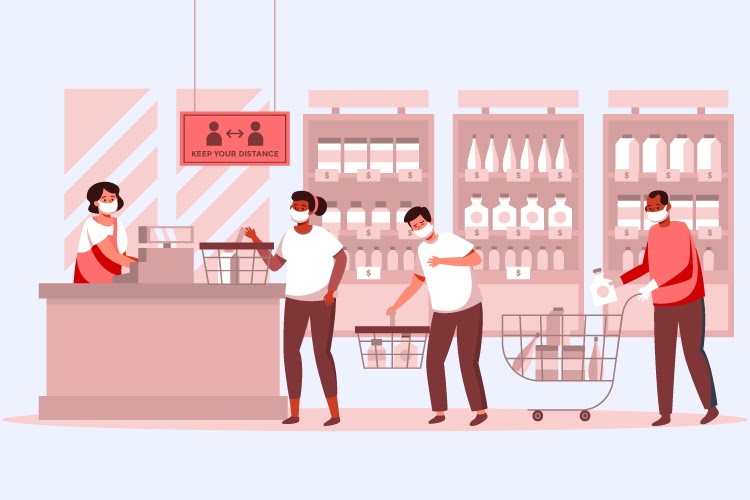 The pandemic had severe economic stress on the people and businesses and naturally people saw extra cautiousness in planning their expenses while shopping for products offline and online.
The crisis led to an enhanced priority for shopping essential goods and commodities. Even though the businesses in many countries started to function as usual and the transport systems are gradually starting, consumers are still showing restraints in limiting their purchases within mostly household items, foods, and groceries.
The hardships that people have to go through in all these months left a catastrophic effect on their memory that resulted in turning away from luxury and sticking to essentials in daily life.
This is likely to continue at least for some time until the stress of the pandemic is not over from public life and activities.
6. Reducing Cost While Maintaining Optimum Customer Experience
The biggest stress of the pandemic can be visible in the financial crisis that inevitably followed. Many people became jobless and many businesses became non-functional.
This alarming situation forced people to cut their costs. The retailers selling non-essential items and consumer durables also faced a severe slowdown in sales.
From apparel stores to the gadget shops to the consumer durable stores, most of the retail sector has faced the crisis head-on.
This is when some stores just to maintain solvency adapted cost-cutting measures without undermining the customer experience.
Many stores carried out drastic cost-cutting measures while maintaining the same smooth operation and customer experience.
How Can CMARIX Help You Build a Customer-Friendly eCommerce Solution?
Do you want to develop a customer-friendly e-commerce solution that can take on the evolving opportunities unveiled for the retail of essential commodities?
Do you want to build your e-commerce store keeping the latest e-commerce trends and customer behavior in mind?
Well, we at CMARIX build exceptionally engaging e-commerce solutions for the web as well as mobile platforms to help you grow with the trends.
With an expert team of e-commerce business strategists, analysts, developers, and designers we can shape your e-commerce ambitions to fruition.
Conclusion
The pandemic for the entire humanity left some hard-earned lessons. E-commerce stores and digital retail entities have actually learned lessons that turned into real business opportunities. In that sense, e-commerce stores for playing the role of savior by supplying essentials to home-locked people actually came out as winners.