Certainly, the takeover of the eCommerce giant Flipkart by Walmart taken over the news headlines in 2018 with a bang. Well, Flipkart for years has been renowned as a sophisticated online store powered by Magento eCommerce CMS. No wonder, Magento itself is subject to acquisition by tech giant Adobe with a whopping USD 1.68 billion. So, Magento is at the forefront of eCommerce news for all good reasons.
But from the above news headlines, if you think that the Magento CMS is particularly suited for big players, you are wrong. Magento is equally a powerful platform for large enterprises and startups. In spite of a slightly higher cost, Magento is the most preferred CMS for any leading eCommerce development company principally for its value-driven approach focused on user experience.
This is the time to ask the most obvious question. How much does setting up a Magento Store cost for a startup? Does the cost at all worth the value it promises? According to Forrester Wave Research Magento has been picked up by the majority of developers in 2018 as the most credible alternative for ecommerce development. The same research also shows that the popularity of Magento is spread across both B2B and B2C segments and all niches and sizes of business.
Reasons to Choose Magento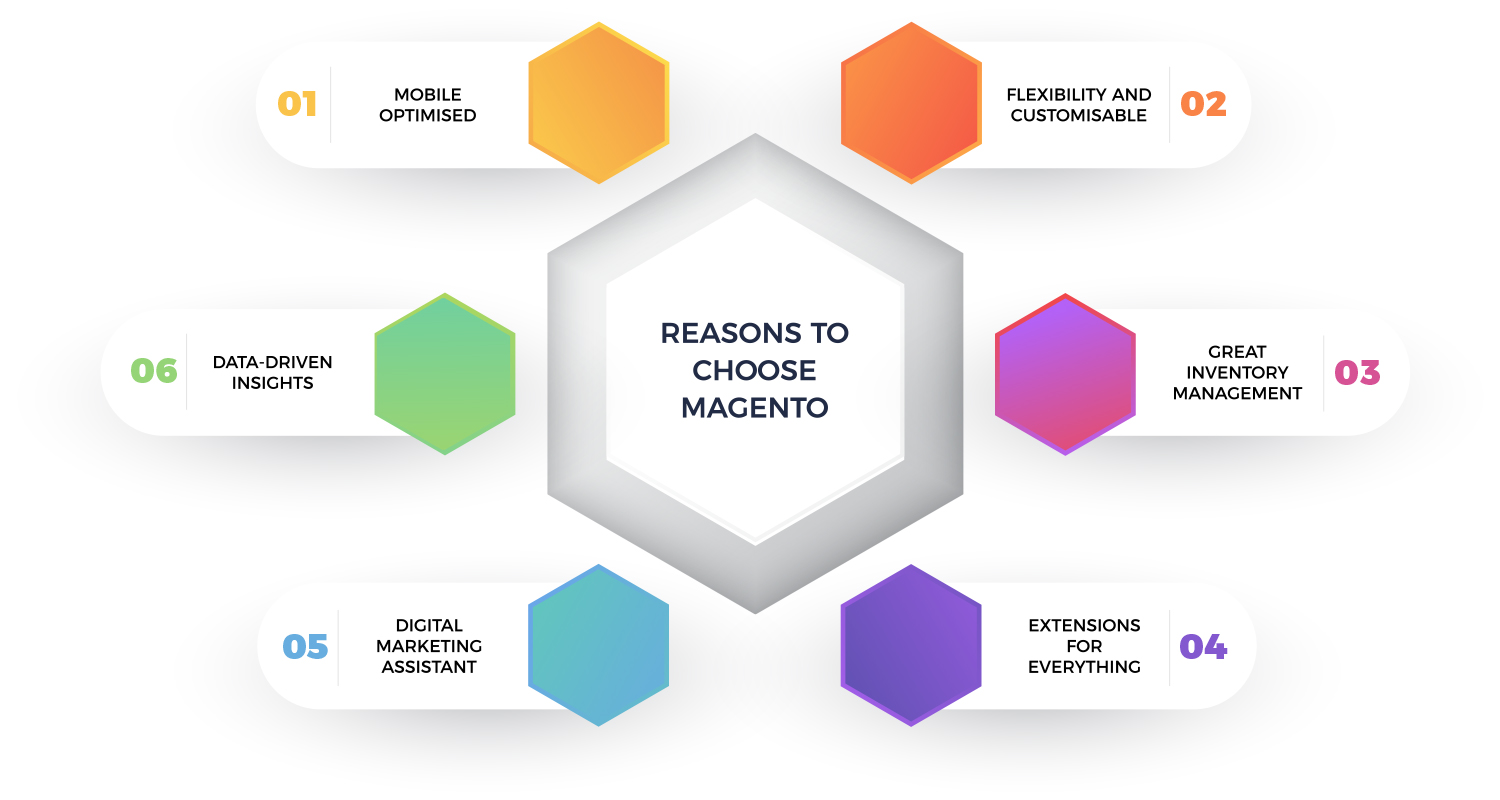 In spite of the buzz around the popularity and wider acceptance of Magento Development Services for ecommerce, if as a startup you are still in doubt about the relevance of this platform, you should rather go deeper and take note of all those attributes that gave Magento its reputation.
Let's explain some of the most credible reasons to choose Magento CMS solution for ecommerce stores.
Flexibility and Customizable
No ecommerce CMS offers as much flexibility and scopes of customization as the Magento. It allows building ecommerce stores as per specific business needs and audience-specific attributes. You have a wide variety of sophisticated tools to shape your ecommerce store with the desired look, feel and features. You have a plethora of most sought after and advanced tools pertaining to everything including analytics, conversion optimization, chatbots and automation and all other advanced features.
Great Inventory Management
At the very heart of this great ecommerce CMS solution, you have a highly sophisticated inventory management system. It is particularly helpful for startups who have less than a resource and manpower to manage and track inventories for the streamlined sales process. Thanks to the automatically synchronized inventory management solution loaded in the Magento, startups do not need to undergo any worry about updating contents and merchandise timely.
Updating the inventory lists effortlessly with the built-in inventory management interface is one of the key advantages of using Magento for offering a streamlined sales experience. Additionally, as your business grows, this also helps to cut the cost of additional manpower and resource management. Instead of grabbing any third-party inventory management software you have everything built in.
Magento Brings Delights for Both Developers and Store Owners
Magento is one of the few ecommerce platforms that offers support for both OOP and MVC architecture. This gives developers a lot of flexibilities of choice and they can pick an architecture as per the specific needs for the ecommerce project in question. By allowing to choose their preferred architecture, Magento actually helps developers to exercise their individual skills and proficiencies in the project.
On the other hand, if as a small starter in the ecommerce space you want to build a simple functional ecommerce website without worrying much about the technical difficulties and without engaging any experts, Magento can offer you ready help as well. Magento also allows building a web store with least effort and making the Store live in quickest possible time.
Extensions for Everything
Magento is arguably the only CMS solution that offers so much freedom and values for the ecommerce stores. You literally have a solution for every different problem in and need. Magento boasts of a large and extensive marketplace of extensions loaded with add-ons and extensions for every specific need. Most of these top Magento extensions are ready to use and can be utilized instantly for the desired effect and feature. Whether you need to bolster your search engine marketing or just need a social marketing add-on or just require an extension for content management or require any other help, there are extensions for each and everything.
Digital Marketing Assistant
For most seasoned ecommerce marketers and industry strategists, Magento is mainly preferred by web stores for all the in-built digital marketing tools. Magento as a CMS solution for modern ecommerce stores is engineered to give your marketing efforts a boost. Magento offers several inbuilt SEO techniques that other CMS solutions lack. The store has an inbuilt digital marketing assistant. From managing and evaluating your website traffic to session duration and engagement to suggesting course correction for better search engine results, you have very marketing help right within this CMS solution. This actually provides great help for pushing your search rank and boost traffic.
Magento offers some crucial help right within its platform to evaluate users and measure business conversion metrics. The store owners not only can view client history in detail comprising purchase information, search data and wish lists but also allows to get a deeper evaluation of the in-session behavior of users. All such data helps store owners to evaluate the engagement, pain points and areas where the business can do better.
Lastly, Magento comes as a fully mobile-optimized CMS solution that helps mobile stores to cater to the vast majority of smartphone users. Since most of the present-day online shoppers and web users shop or browse products right in the screen of their handheld devices, the ecommerce stores must offer the mobile-friendly look and feel to boost engagement and business conversion. In this respect, you always find Magento as the ideal CMS solution for your mobile audience.
Why Magento In Spite of Being Expensive is So Popular?
By many measures, the Magento CMS solution is slightly expensive than other CMS solutions in the market. So, as a startup, you might be tempted to ask why the CMS is still so popular in spite of the higher cost of development? Well, here are the key reasons that give Magento a lead ahead of other CMS solutions in the market.
Visually appealing infinite product catalogue with smooth interaction
Fastest loading speed
Natural and inbuilt SEO and digital marketing features
Simple and easy navigation
Support for one-click log in
A comprehensive, easy to use dashboard offering full control
Easy product management
Easy and flexible shopping cart
Smooth checkout process
Highly customizable with built-in tools and API integration
Top Brands That Use Magento As Their Base Platform
With so much to offer there is no wonder in the fact that Magento CMS is used by most reputed online brands and ecommerce stores all over the world. Some of the most well-known ecommerce brands across the niches that use Magento for their stores or business websites include Nike, Pepe Jeans, Olympus, Mother Care, Zoetis and many others.
What Does Magento Development Design Cost?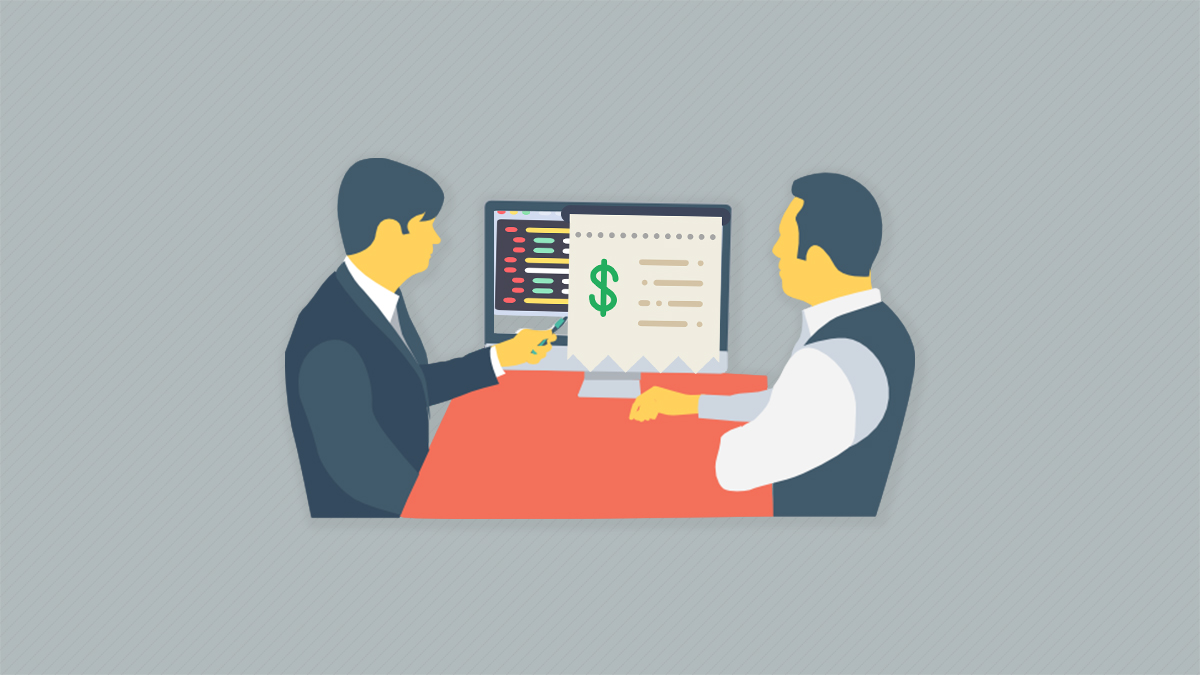 Coming to the cost of building and designing a sophisticated and high-performance Magento ecommerce store, the main cost component belongs to the development and design efforts of UX experts, developers, SEO experts and the project manager. Remember the cost of migrating Magento store to Magento 2 will be much similar to the basic Magento development.
Here below we provide the cost breakup of a Magento ecommerce app.
Licensing Cost
Magento 2 Community Edition: Free
Magento 2 Enterprise Edition: USD 22,000 to USD 125,000 (Gold Support)
Magento 2 Enterprise Cloud Edition: USD 40,000 to USD 190,000
Design and Development Cost
Basic Magento 2 website: USD 10,000 to USD 30,000
Custom Magento 2 website: USD 30,000 to USD 100,000
The cost of Platinum Support is around 20% more.
Conclusion
Magento in spite of the cost factors stands taller than most other CMS solutions because of its flexibility, performance, customization and built-in tools. Obviously, the cost of development and design may vary as per the experience and expertise of the developers.