Designing a great website is not just about aesthetic appeal and visual engagement. It is more about allowing maximum ease of use and delivering enjoyable user experience. Great website design is principally about how smoothly the website works. Smooth and easy web experience needs effortless and intuitive navigation and features that help visitors what they are looking for without any difficulty.
This means web design is primarily about delivering great user experience. For websites selling products and services, it is more about delivering a smooth and enjoyable buying experience. When a business website looks for suitable responsive web design services, having some knowledge on the principle of minimalist design is necessary.
Among the various design approaches that have been popular for web design, minimalist web design ranks higher above most others simply because it focuses on delivering maximum ease of use with least distractions. This is why minimalist web design principle has become so popular for improving customer experience.
What is Minimalist Web Design?
Essentially, minimalist web design refers to the principle of keeping on-screen design elements as simple as possible both in terms of visual and functional output. As per this principle, a website designed following this principle uses limited color options, uses more negative or white space to reduce cognitive load, make clickable elements appear with well-defined hierarchy and ensures straightforward and easy navigation. Apart from all these, the minimalist web design also ensures a consistent design of all the components.
Minimalist web design is also about reducing the irrelevant design elements to a minimum. This requires doing away with any type of redundancy and unnecessary repetition of things. Every single design element in a minimalist website must serve a purpose and should not cause distraction and cognitive load. In this respect, minimalist design is also purposeful design with a focus on relevance.
Minimalist Design Principles A Mix Of Technical and Soft Skills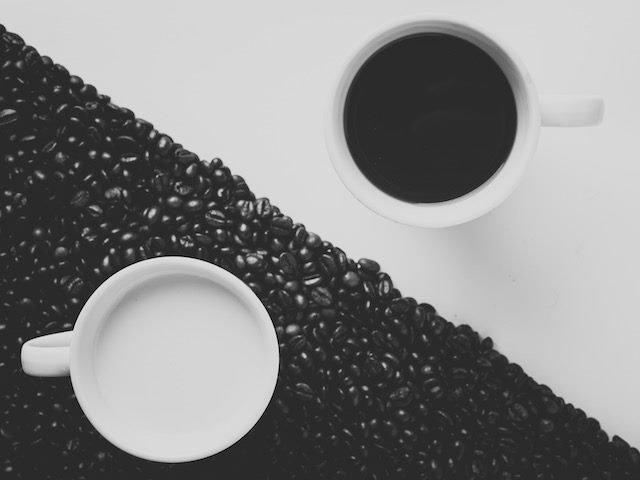 Since the entire business competition now shifted to the digital space, delivering outstanding customer experience has now become a prerequisite for any business to stand on the tough turf of aggressive competition. The minimalist web design and the right use of soft skills help in improving customer engagement and business conversion.
Some of the soft skill requirements for the customer experience design specialists include the following.
In a Front End Development Company, Customer Experience (CX) specialists need to work in constant collaboration with developers and business strategists. CX specialists basically takes care of the data analysis to understand the leanings, trends and behavioral attributes of the customers and communicate the same to other team members. CX specialist is expected to be versed in teaching and analysing customer data.
Since CX specialists have better chances to collide with the client expectations, they need to stay calm and communicate their design decisions. He has to handle the client pressure without losing temper or sight of what he needs to achieve with design input.
CX Professionals Must Have Empathy
Since they need to ensure a better perception of the business brand, they always need to put in the user's shoes and evaluate the end-user experience and typical constraints with empathy.
Lastly and most importantly customer experience designer team must have problem-solving skills to connect different and apparently unrelated data and solve unique issues. Wherever machines have limitations, CX specialists with the help of AI-powered tools should address complex customer problems.
The Key Reasons to Opt for Minimalist Design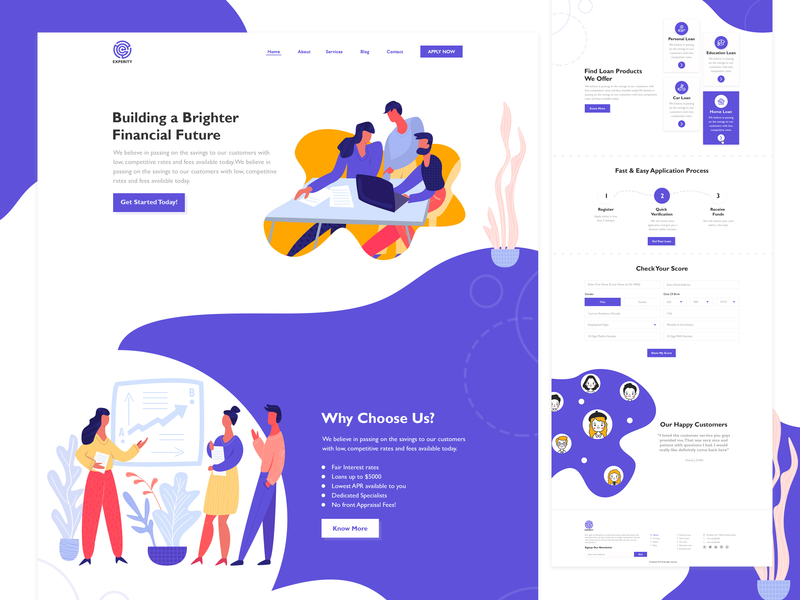 The minimalist web design philosophy has already been acclaimed by the web world for an array of advantages including frictionless customer experience, enhanced customer engagement, and steady business conversion. Let's have a brief look at some of these advantages.
Minimalism Ensures Least Cognitive Load
Minimalism is primarily preferred by web designers because of the clarity and clean design. A clean and highly purpose-oriented design that quickly engages users without beating around the bush is what makes businesses prefer minimalism. But at the same time, clutter-free and clean design devoid of any cognitive load can't be the excuse for removing vital design elements. The designers while trying to achieve a minimalist and "stripped-off-to-purpose" look and feel, never should undermine the elements that are necessary for user interactions.
Creating A Stunning First Impression
A website mostly serves as the digital face of a business brand and so it is important for the website to create a solid and engaging first impression at the very first instance. Fortunately, minimalism helps websites to create a better first impression than other design principles in comparison. The minimalist design approach basically achieves this by allowing you to organise content and features in an engaging manner.
Learn: How to Utilise Animation Best for Web and Mobile UI Design?
Fast-paced and Mobile-optimised
Another big draw for minimalist web design is the seamless and efficient way it functions. When all flashy and unnecessary distracting design elements are reduced to a minimum, it ensures optimum website speed and ease of access. This fast-paced performance and ease of use in turn actually help the website to rank better in search engine listings. When most web users basically leave a website if it takes more than 3-5 seconds of loading time, minimalist web design approach by ensuring lightning-fast speed makes users happy.
Secondly, as most users access the web through their mobile devices, a website must be designed responsively or in a mobile-optimised manner. Minimalist web design approach without much efforts and tricks can ensure the mobile-friendly and responsive look and feel across devices.
Simplicity is More Influential
In a website designed following the minimalist principle every design element is relevant and serves a specific purpose. Moreover, the website accommodates design attributes that make users feel perfectly at control and ease. This simplicity and ease actually make a profound impact on users. Thanks to the simplicity and straightforward approach, you can actually guide users to buttons, links and product pages with maximum chances of business conversion.
Conclusion
When you want your web designers to exercise their creative excellence and skill set for a highly customer-centric web design, nothing paves the way for more impact and influence than minimalist design principle.