There is no beating around the bush about the rivalry between iOS and Android platforms over new features and value additions with every subsequent update. It is true that these two OS platforms and the ecosystems of devices continue to attract limelight with every new update. This year also both the platforms have unleashed two major updates with a breathtaking range of new features and enhancements. For fintech apps, this time this rivalry brought new significance.
Both of these OS versions are well equipped with features that are invincible for modern fintech apps. This time around both iOS 13 and Android Q have come with value-added features and enhancements that can really give companies into Android or iPhone app development a fresh breath of hope and can set new trends in terms of user experience. Yes, both of these updates in their respective lineage remained significant in terms of feature set. This is why if you want to hire android app developer for your new Fintech app comparison between the two updates seems to be somewhat obvious.
Let's explain the features and key-value additions of the respective updates one by one. This will give you a clear idea about the promises these updates offer for the developers.
Android Q Features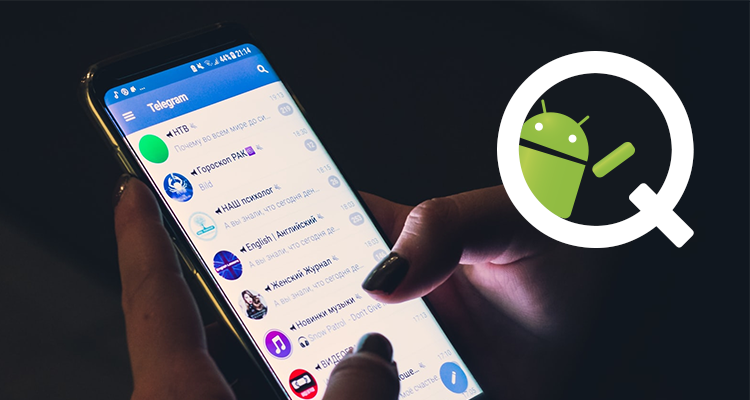 Android Q after years has come with a whole array of new features and enhancements that can really give a boost to the user experience of fintech apps. Some of the key features of Android Q include the following.
Custom Privacy Settings and Features
To conclude, Android Q has come with a whole array of privacy features that once again will help users to enjoy more control over their data and the way they can share data with third-party apps. The users now can easily evaluate the way their location and other private data are used and accessed by the apps and they can control this access as per their wishes.
For any mobile app Development Company, the introduction of Dark Mode has come with multiple opportunities ranging from more user-optimized UI to help reading in low light conditions to battery power saving through less use of screen light.  The stock braking and trading apps that are used by investors for extended hours, consume a lot of battery power and this is where dark mode can really come to the aid. Android has been the first mobile operating system to introduce dark mode or dark background for mobile apps. If you remember well, this dark theme for the apps has already been available from the Android Pie release. But with the new Android Q update, the dark theme can actually be used across all applications other areas like settings and home navigation.
5G connection is about to be launched formally in 2020 and become available for the vast majority of mobile users worldwide. The connectivity standard will facilitate data transfer and media transmission at a lightning-fast pace. Android Q has come equipped with fully-fledged 5G connectivity support. For investors and bankers this new connectivity standard will bring a lot of promises for superior user experience.
Though running multiple apps simultaneously has never been a problem with the Android operating system, at times excessive loads could result in poor responses or even app crashes. This is where Android Q can help with a multi-resume feature to help running multiple apps simultaneously.
While multitasking has been a key feature of the Android Q, when it comes to the look and feel of the notifications and in-app messages, it has come with some crucial value additions. For example, bubble based notification messages will follow the users on the screen as they navigate through the app.
An increasing number of developers now need to meet the demand for cross-platform development. To address this growing need for cross-platform development now, Android Q has come with Vulkan Graphics API to help easy rendering of the app UI. This cross-platform 3D graphics API helps to deliver lucid and frictionless user experience with ease. For cross platform fintech app development projects, this will only bring more ease and flexibility.
Compatibility has always been a key challenge for the developers when they need to build apps that can be used across a variety of smartphone devices. Since the Android ecosystem, unlike iOS, comprises of a multitude of devices in all range of hardware features and capacities, maintaining optimum compatibility is a key concern. The Project Treble and the generic system images (GSIs) have been made available by Android Q to maintain optimum compatibility across both Pixel and non-Pixel devices.
Again, foldable smartphones have already been launched by Samsung and LG a couple of years ago and so they are not completely new to the Android ecosystem. But Android 10 for the first time is offering full support for the foldable smartphones with the ability to switch to various font sizes and aspect ratios as and when the device is folded in and out.
iOS 13 Features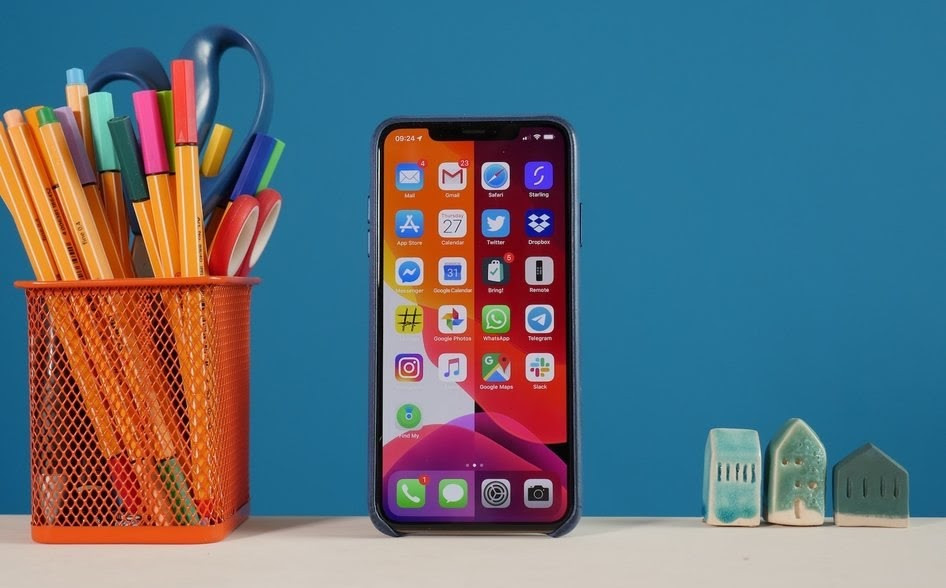 iOS 13 has also been quite a significant update from the Apple iOS operating system with a whole array of value additions and notable features. Let's have a look at the key iOS 13 offerings.
Apple iOS for the first time has incorporated the dark theme or background that will work throughout the apps and all system interfaces. The dark mode made available for every on-screen element will give the iOS user interface a visual boost and make way for more power saving.
Apple with this crucial update device gives more focus to the privacy and access to user information. iOS 13 has come with an array of privacy features that will allow users to use an app without sharing their information or sharing information in the way they consider it suitable. All the fintech product marketers who maintain bullish approach to reach out to new customers, can easily be prevented from violating privacy of the users.
Better Control on Location Data Sharing
With iOS, 13 users have far more flexibility and ease in respect to sharing their location information with the apps they use. Users can choose to share location data in the beginning or when they prefer or can altogether avoid it while using an app.
iOS 13 has also come with a fully refurbished and revamped map app that can offer closer to reality user interface and the look and feel. Moreover, the new map app will provide more precise information, location and road mapping for the users.
iOS 13 also came with some significant changes in terms of using Memoji and Animoji in chat messages and in-app conversations. Now users can create custom looking Memoji and they have access to a few more Animoji options.
Conclusion
So as far as building fintech apps is concerned, which comes out as the winner among the two updates? Well, both are awesome updates with crucial value additions, especially with respect to security and privacy settings and features that are crucial part of fintech apps.