CMARIX Technolabs is a leading technology outsourcing company based out of Ahmedabad, India. With expertise in website, enterprise software, and mobile app development services, our team works with clients from around the world. We offer cost-effective, high-quality, and next-gen solutions that enhance business effectiveness and efficiency.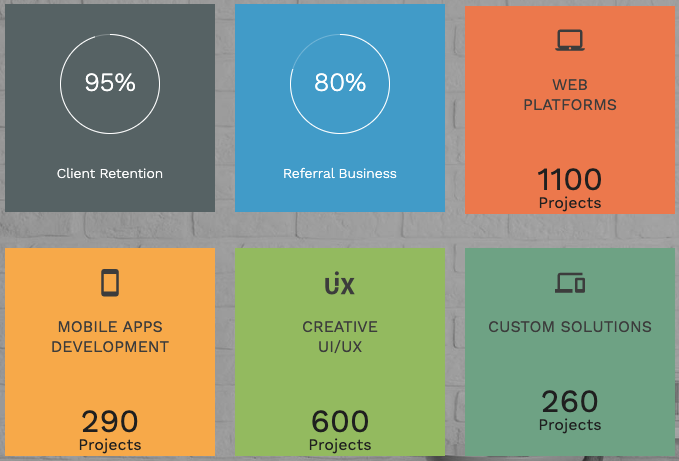 Of course, outsourcing has become a hugely popular business model, so there are lots of companies out there – especially in India – that promise to be the best outsourcing partner for your development needs.
So how do you find the firms that are actually the best? More and more buyers are turning to Clutch to do just that. Clutch is an established reviews platform in the heart of Washington, DC that is committed to helping businesses identify and connect with the service providers they need to achieve their goals.
Clutch adds a personal touch to the typical reviews process; their analysts often speak with a company's clients directly, gathering feedback that is insightful and offers a true window into a partnership with that firm. Clutch uses this research to organize the thousands of companies on the site into a directory with multiple shortlists, guiding buyers in their decision-making process.
Since partnering with Clutch in 2017, we've collected nearly 30 reviews that demonstrate our unusually high ability to deliver top-tier work to clients. Based on our glowing client feedback, we were recently granted a Clutch Leader Award! Receiving this award is no small feat, and we're extremely appreciative to be recognized among the top performing developers in India.
Our dedicated developers ensure you get the best of the web with bespoke solutions for web and mobile app development solutions. It's the result of passion and hard-work that we are selected as the best team of top web developers on Clutch.
One of our recent 5-star reviews on Clutch came from an international BPO and staffing firm. They needed a web development company that would handle a wide variety of projects, and CMARIX fit the bill. We did everything from creating HTML email templates to customizing the website's frontend and CMS.
"How they manage very urgent projects in a timely manner is most impressive about CMARIX." – Director & Co-Founder, CapActix Business Solutions
CapActix also appreciated that we provided their customers with a significantly better web experience.
Read through our many other Clutch reviews and check out our digital portfolio to see why we're the outsourcing company for you, and then contact us!