Every business basically starts from an idea. Sometimes starting an online business just banks on the same old idea from another leading business or just tweaks the old idea with new value additions or can start with something fresh and totally new. Well, while there cannot be anything more novel and revolutionary for a mobile app development company in India working with a travel app than to offer something new and refreshing, many leading travel apps actually have founded their success stories by just executing an existing app idea with some new twists.
People are increasingly drawn to mobile apps for every different purpose in their day-to-day life and travel is one of the industries with the highest amount of exposure to mobile apps. Most travelers these days prefer using mobile apps while traveling. From booking flight tickets, accommodations, and travel sites to planning tours and calculating travel expenses, from travel-based social media apps to GPS-enabled tour guide apps, there are several different types of travel apps across niches and necessities.
Here we are going to showcase and explain some of the most important best travel application ideas and how development input can really turn these ideas into impressive success stories.
Social Media Platform For Travelers
This is a kind of travel app idea that started with the popular travel forums where people post queries on various aspects and engage in conversation on various travel issues and related topics. Some of these travel forums now have turned to successful travel-based social platforms.
Until now, there has been very limited number of travel-based social media apps and a very few of them actually have global audience and consistent engagement. Obviously, you cannot make your social platform lucrative to all travelers as the taste focus on particular travel issues and contents largely differ from one platform to another.
A travel based social platform should allow incorporating GPS based maps, tools for planning itinerary, location-based image and video sharing, integrated review and rating system for travel accommodations and other facilities, a budget travel guide for backpackers, etc.
Mobile App as City Tour Guide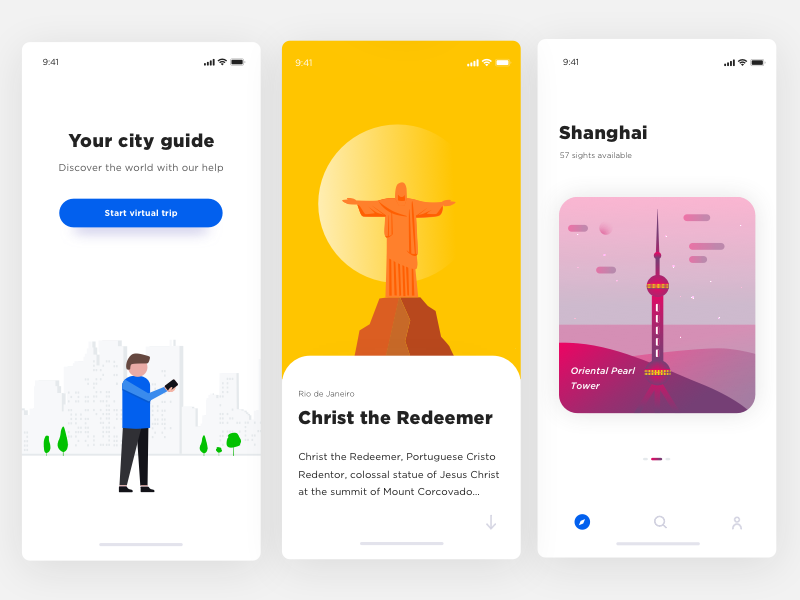 This is one of the most popular travel app ideas that represented several successful mobile apps across the planet. You can just create a travel app that provides detailed city tour guides for different cities all over the world. Such an app will allow the traveler to discover good food joints and restaurants representing various cuisines and price categories, a multitude of city attractions along with their history, transportation and route guide, etc.
For example, Tripadvisor as the leading app in this category allows discovering restaurants, accommodations, hotels and exclusive attractions in nooks and corners of cities and international destinations. The best thing about this app is that users can actually rely on the recommendations by fellow travelers and experts before deciding to visit or experience a certain place of interest. The app simplifies the process of discovering great restaurants and accommodations in and around the travel attractions.
As of now, TripAdvisor has been the most popular travel app to discover city attractions but even this app is not complete and there is immense scope to make value additions or to extend the scope of the app to cover a lot more places and attractions. So, a travel app functioning as a city guide should actually be ambitious enough to deliver deeper and extensive coverage than TripAdvisor and similar apps in the competition.
Travel Card App for Payment and Contact Sharing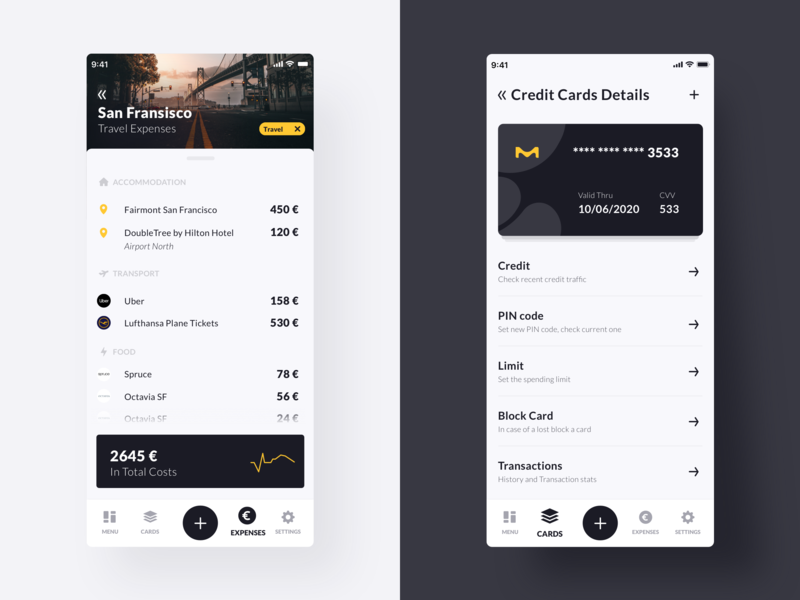 Whether you offer iPhone app development services India or Android development service, mobile payment apps have already featured in your future scheme of things. Well, travel cards are an extension of this. Digitally equipped and network-ready travel cards allow us a lot of ease for making payments or sharing contacts or booking rides while we travel in distant locations. With a prepaid travel card app and physically connected card you can help travelers booking rides and accommodations or staying connected with fellow travelers.
It is understandable that a travel card can allow making payments on the way thanks to several partnerships with the hotel and restaurant chains and ticket booking facilities. But how does it help travelers to share contact details or to stay in touch with fellow travelers? Well, this is principally done when the digital travel card allows sharing contact details with strangers or fellow travelers on the way.
App for Foreign Language Help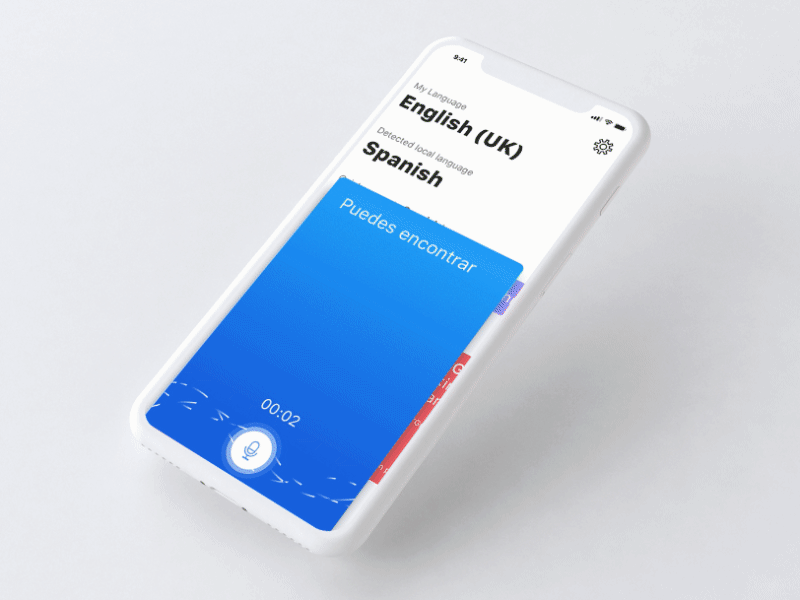 If you want to make a great fortune with a niche travel app that remains helpful to the audience in multiple ways, consider creating an app for active language help for the cross-country travelers. A typical travel app for language help is capable of translating multiple languages and delivering text-to-speech and speech-to-text service.
If you want to excel with a travel app for language help, you need to deliver a lot of value-added features. For instance, besides covering a lot of language options from all popular cities and travel destinations there can also be offline access to try and translate different expressions and words. Another imitation feature for such apps is allowing users to ask questions in their native language and get the answer translated in native languages. Such feature will help them deal with the language barriers while shopping in new places.
A Travel App for Local Public Transportation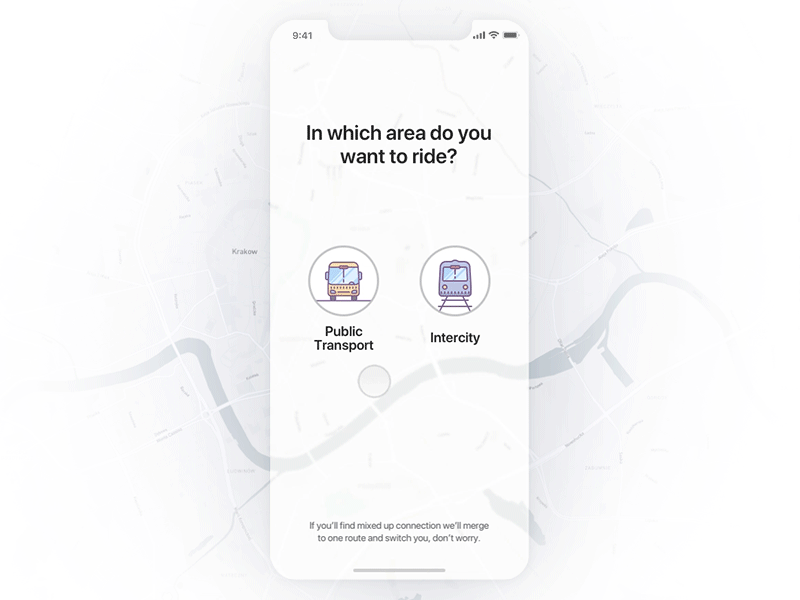 How can you have any idea about the affordable transport in New York or say, in Barcelona? No, budget travelers always need to search for affordable transport options before heading for a new destination. So, a travel app for all transport information and rates for various tourist destinations and cities can really be helpful for travelers. Such an app besides allowing the budget travelers to find affordable transport options will also help anyone to plan the trip in a proper manner and without wasting any time.
A few things that you need to keep in mind for such a travel app is the coverage of a maximum number of cities and travel destinations along with detailed and precise information about all modes of transport and the pros and cons of each one. You should also provide detailed timing for each transport for any distance. To make things easier and engaging, create an intuitive interface that allows travelers to search for a location and intended travel route easily on a GPS enabled map.
An App to Plan Saving for Trip
How many times have you wished to visit your favourite place and had to drop the trip plan simply because the expenses were too much? What happens if an app helps you save money for a trip so that just before the intended travel date you have the money needed for the trip? Well, this is something unique and crucial for budget travelers who often need to finish their trip halfway just because they didn't plan the expenses in detail.
SEE ALSO: Cost to Develop A Ride-Sharing App like Grab
An App for Catching the Nearby Deals
This is another gem of an idea that can help a new travel app stand on its ground and find great traction. You don't need to offer any travel content or fresh information. You can just work as an aggregator app for a variety of travel deals. The same travel app can help the users to keep a close tap on the deals from nearby restaurants or discounts for flight tickets for some selected destinations or free offerings from any hotel.
Again, such apps need to be simple and eye-catching in look and feel. Users should feel at home when browsing through the latest deals and discounts, especially for travelers. The app can also be availed by the users to keep a close tap on the offers and discounts in special seasons and during public events. How creatively you can share this app idea into an engaging and frequently used app, is what matters most.
An App for CrowdSourced Travel Destinations
We still know so little about the great travel attractions away from the big cities and well-known travel destinations. Still, some picturesque images of French countryside may invoke sweet memories but you have forgotten about their exact locations and you may not have all the details that are a must for a first-time visitor. This is where a travel app featuring crowd-sourced locations can be interesting.
Anyone wants to travel off the beaten track does a lot of research on hidden attractions before heading for a trip. Naturally, a travel app that features less-known attractions and places can draw attention and engage travelers easily. To keep things more interesting, allow users to browse new places by location, budget, or interests.
SEE ALSO: 15 Best Web Application Ideas for Startup Business
Conclusion
Travel apps are so numerous and full of variety that finding a new app idea at times looks to be really challenging. In spite of this, new travel app ideas continue to evolve and make way for never-before approaches for travelers. The greatest travel app ideas are also the simplest.