Evolution is a constant process. In this world, change is the only static thing. Sounds philosophical? Isn't it?
Yes! It is. This is the fact too!
Now, in this blog, we will talk about our CMARIX team's constant real-life achievements to inspire and guide our readers and audiences.
CMARIX is an Ahmedabad-based software company that offers technology outsourcing services to companies nationwide and across the borders as well. Technology is the base ground of CMARIX. Every year new trends appear in the marketing ground. It is challenging to keep updated with the constantly changing trends and disciplines. It needs a high-quality skillset and hard work to consistently deliver innovative productions with the need of the hour. Our professional experts are on a constant mission to guide and serve the clients in the best possible ways. We provide our clients with turnkey software development solutions. Our company keeps a sharp eye on novelty and upgraded mobile application development processes.
Our company focuses on both android and iPhone application developments. Our services with the assistance of most trending technologies and high ROI (Return on Investment) satisfy the customers. We offer services to clients across boundaries. We launch android apps in the form of MVP or full-fledged products.
Our technologies on the native platform,
Android
iPhone
i-Pad
Technologies used by us on the hybrid platforms,
Ionic
Flutter
React Native
PWA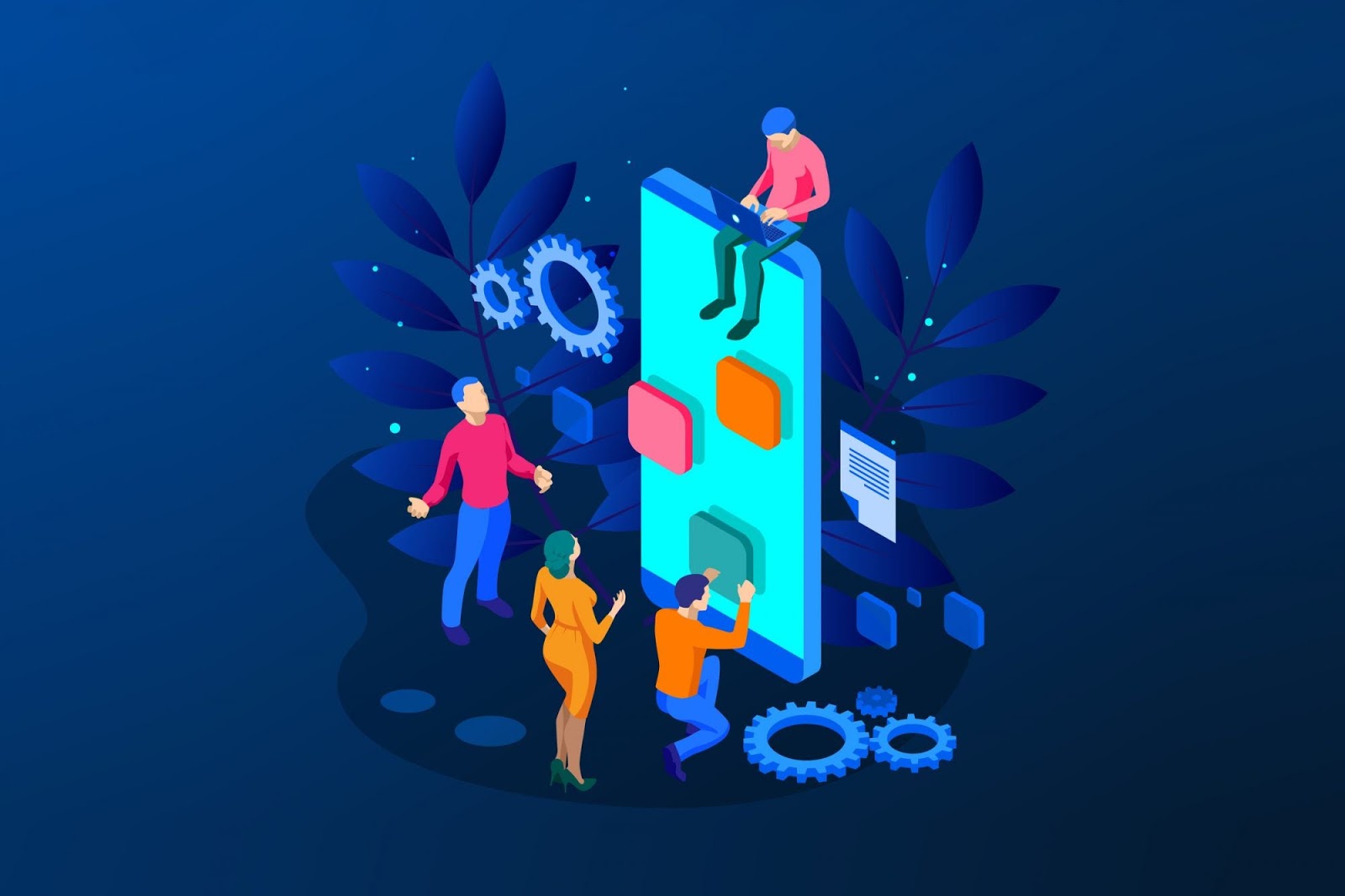 Our experts' team consists of 115+ professionals who seamlessly work hard to provide the customers with the best outcome.
We are heading towards excellence. We have specialized developers' teams to work on software, apps, and web development sections. CMARIX had been set up in 2009 and it started the commercial journey similar to that of the other medium-sized software companies. This company has touched the feet of success within a very small time. But, this success did not come easily. The success story of the software company includes the painful struggling years. The company has today reached this point with extreme dedication and commitment of the employees towards their work. CMARIX has been the recipient of many national and international awards for its best quality services.

Topdeveloper.co has declared CMARIX as the best Mobile App Development Company and honors the brand with an award.
Topdeveloper.co, a renowned B2B and Review agency has become popular among clients worldwide, for its minute analysis of the SEO agencies and consultants. Topdeveloper.co provides the companies with detailed research based on true client reviews. Topdeveloper.co guides the software with on-time solutions firms across the barriers. The unique research methodology of Topdeveloper.co helps online brands to improve their marketing strategies and productivity. The research institute provides clear, quality, and correct analysis of the leading companies. This is why a declaration or an award from Topdeveloper.co is so precious to any company. We are delighted to be identified as one of the leading mobile app development companies.
Read more: Top 100+ Mobile App Development Companies
Potential consumers or clients can read the analysis and reviews on Topdeveloper.co to get a transparent and unbiased view of the companies. The research agency helps the companies to know about the companies they will hire for specific services. We, from CMARIX, are truly delighted to receive a high rank and appreciative reviews on our Topdevelopers.co profile.
According to the Topdeveloper.co review, we are currently a leading Mobile Application Development Company. Our expert team is rich with skilled professionals who will help you in mobile application development, design, implementation, and maintenance.
Every year, Topdeveloper.co announces the names of the best performing agencies in different sectors and industries worldwide. We have been fortunate that the criteria of Topdeveloper.co have matched with our company and we achieved this platform.
We thank our employees and clients from the bottom of our hearts for this grand success. We cannot wait to see what is waiting for us in 2021. Our entire team is very excited to work on new projects and deal with more difficulties and obstacles. We know there is no shortcut to reach success. You have to cover the entire way on your own while facing all the obstructions and challenges, and if you can complete the way, then only your ability will be validated.
CMARIX is a Mobile App Development Company California, enjoying rapid development and success with upgraded technologies and skilled professionals. The company also has a branch in San Francisco. Our CMARIX team offers services in USA-based countries and states. We are always ready to serve you.
Have new projects in mind? Come to us!
Contact our specialized research team as soon as possible to get the best advice and suggestions. You can also browse through our blogs and articles as well, to have an idea about our research process and views.
Do not waste time! We are eagerly waiting for your move!