The mobile apps are the key components of any digital strategy that any business needs to take seriously. Every organization requires integrating mobile apps into their digital marketing strategy now. Naturally, mobile apps are evolving with new technologies. As the evolution of mobile apps is getting multifaceted we need to take a look at the latest development trends that are shaping mobile apps.
Here are the top 20 mobile app development trends.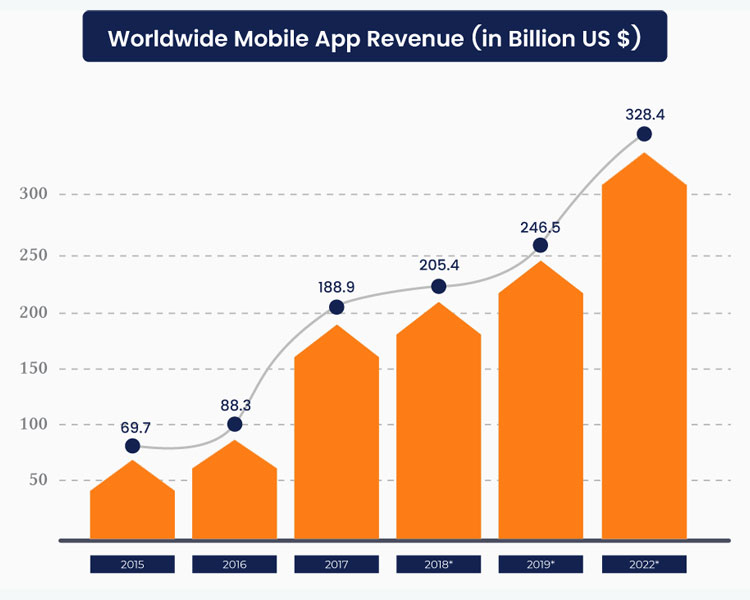 Popularity Beacon Technology
Beacon technology has already gained huge popularity across many industries and beacon-based notifications are increasingly helping many businesses and industries to connect their customers in a highly contextual manner. Many of the mobile app development services India and similar emerging nations boast off, will use Beacons technology when building apps for small retailers and businesses. From the big retail store to museums, from hotels and healthcare to local restaurants, every organization or business thanks to beacon technology connect their target audience in a context-aware manner.
Beacons which are actually wireless transmitters can send signals based on Bluetooth technology. For instance, when a customer passes nearby a retail store, the app of the store can invite the customer to step in and avail the latest promotional offer. The beacon technology allows the store to sense customer location whenever a customer is nearby and thus creates better scopes of business conversion.
Progressive Web Apps (PWA)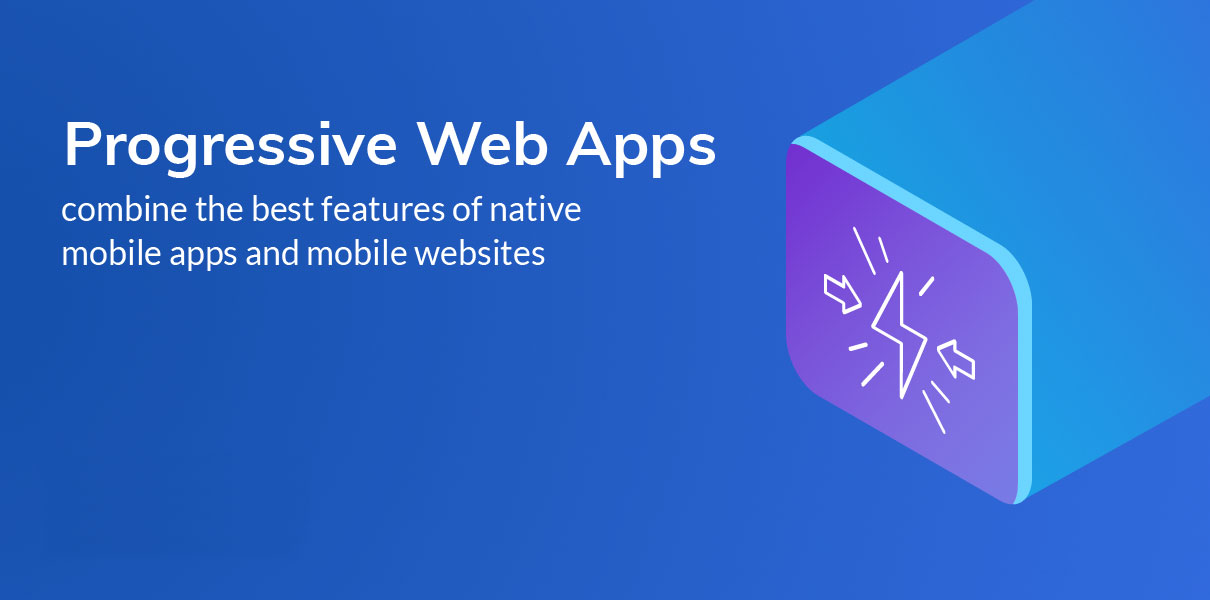 Another major technology trend that is going to shape the mobile app experience is progressive web applications (PWA). Appearing as the alternative to traditional mobile apps, PWA conceptualized by Google is supposed to set the trend for mobile app development in 2020 and beyond. You don't need to hire Android app developers or iOS developers for a mobile presence. Instead of developing a PWA website can just prove to be enough.
PWA in spite of being a website can actually work as native mobile apps as well. Besides using the capabilities of the browser it can be saved as an app on the home screen to be accessible anytime just like a native app. The biggest benefit of PWA is that they are not required to be published on any app stores or marketplaces. Secondly, PWAs don't consume device storage and requires downloading and installation. Most importantly, by loading instantly PWAs provide instant gratification to users.
Blockchain Apps
We all know how the Blockchain technology played the role of a game-changer to ensure optimum data security. An increasing number of apps across both the App Store and Google Play Store are using Blockchain technology. In 2020 and years ahead this can continue to dominate as a trend. From e-wallets to currency converters to banking and finance apps to digital asset tracker apps, all can be benefited by Blockchain technology.
Some of the key advantages that make Blockchain technology so popular across the niches include the following.
Improved data security and prevention of data theft or data tampering
Faster and more accessible transactions for a wide variety of niches.
Simplicity and ease of accessing data and making transactions.
Optimum data transparency for all parties thanks to the democratization of data.
Internet of Things (IoT) Apps
The smart connected devices across all premises and user environments are increasingly dominating the digital landscape and no wonder that they have become the game-changer for mobile apps as well. Mobile apps have played the role of remote control for many of these connected devices and we refer to them as IoT apps. Now with the proliferation and growth of IoT landscape these apps are also experiencing never-before demand and traction.
While the IoT landscape will continue to experience a boom in the years to come, these apps will give birth to new data-driven interactions. IoT devices are already producing a lot of insight-rich data that provides valuable insights about audience behavior and trends. IoT apps in the coming years will play a key role in understanding consumers and users and addressing them as per their needs and intents.
Some of the key advantages that put IoT apps at the very forefront of the mobile app revolution of the future include the following.
IoT apps allow monitoring devices and sensor readings.
IoT apps help to analyze data, building charts and making reports rich with user insights.
IoT apps help to enhance audience interactions with devices by the ease of use.
IoT apps are increasingly playing a key role in a smart home, smart workplace, smart and connected transport and modern Industrial environments.
Mobile Cloud Apps
Cloud apps are not something new as most of us already use a lot of cloud apps regularly in our day to day digital interactions. From the basic Gmail app to the Google Sheet and Google Docs to the numerous document apps to music sharing apps to YouTube Offline, the examples of cloud apps are everywhere. Thanks to cloud support only mobile apps now allow offline access to contents and interactions. This is something that is going to remain as the mainstay of the digital revolution in the years to come.
Since mobile apps are too many and they are only going to expand across all niches with the increasing demand for offline access, the vast majority of mobile apps in the years to come are likely to have cloud support.
Some of the key reasons cloud-based mobile apps will continue to be popular in the coming years include the following.
Secure and smooth access to data across multiple devices and touchpoints.
Saving mobile storage space.
Utilizing optimum computing power through device and remote cloud support.
Faster loading speed and offline access to content with caching support.
Far enhanced user experience with streamlined sharing and computing capability.
More Accelerated Mobile Pages (AMP)
Mobile user experience largely depends on these days in the speed of access and this obviously depends on faster loading speed. Naturally, from Google to every tech giant on the mobile and web space are working to deliver the fastest loading speed. This is where the role of Accelerated Mobile Pages (AMP) becomes truly important. AMP is basically a bareback version of the HTML web pages to ensure optimum loading speed.
You can ask how AMP can at all play a role in the mobile app development trends. Well, AMP in more than one way brings the faster mobile app user experience closer through a fast-loading mobile web page. Just like PWA, it approaches the mobile user experience through a more apt and user-focused web solution.
Conclusion
In conclusion, we must admit that we could not cover a few dominant trends that are going to play a massive role in the mobile app development in 2020 and beyond. For instance, Chatbots will continue to remain a definitive technology for many mobile apps across all niches. Augmented Reality and Virtual Reality will continue to play a decisive role in mobile gaming apps and apps of other niches.