It doesn't take much labor to understand the increasingly decisive role video contents are playing in the digital universe. From the social media ads to the Netflix movies to YouTube channels to Facebook videos representing every business niche and content type, videos are steadily becoming the principal content across many digital channels and platforms. Naturally, the scope of monetization with such video and media content seems to be huge.
Do you want to take advantage of this booming popularity of video content with an on-demand video streaming app? Well, you just have thought in the right direction because this is something that will continue to grow for years to come. But before you run for any on-demand mobile app development service ask, how can you start and what are the key considerations to make a successful on-demand video streaming app? Question is, how can you make a successful business out of this on-demand streaming app? Well, to make things easier for you here we are trying to explain some key aspects.
Knowing the Opportunities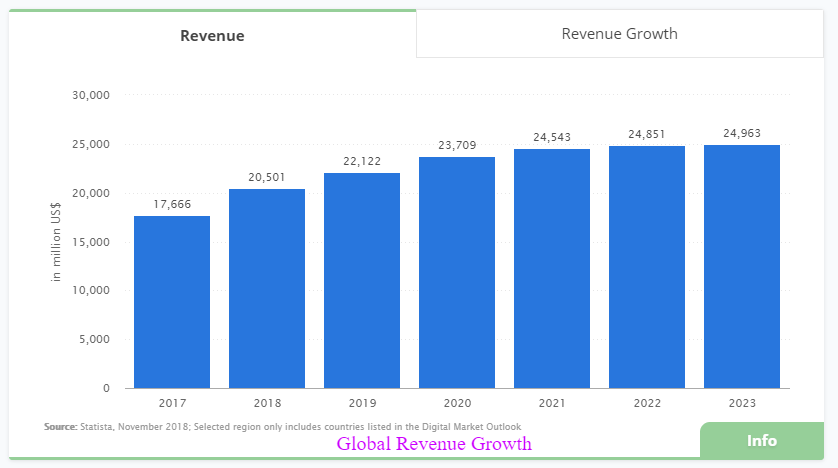 First of all, you need to stand on the practical ground to evaluate the opportunities presented by such a video streaming app. As you will be starting small and new and have to face the stalwarts like Netflix, Hulu, YouTube, and the likes, you need to measure your steps and evaluate the real growth opportunities.
In this respect, you need to understand that barring a selected few like YouTube, most of the on-demand streaming apps focus on certain categories and content niches and accordingly tries to monetize them. To get inspiration for this highly specialized approach you can take inspiration from various social media pages marketing video content with a particular focus on a category or content type.
Plan Meticulously about Your Content
There are too many categories and types of media and video contents that garner immense popularity across channels. Obviously, you cannot work with all of these content types and monetize them to make a successful business. This is why, before you hire mobile app developer for your upcoming video streaming app, you need to plan your content meticulously from the early stage. When planning your content ask the following questions and the answers will give you a clear idea about the type of content you need to work with.
What is the kind of video streaming content you are going to work with?
Who will be your audience to become interested in such content?
Among the audience who are likely to take an interest in your content, what will be our niche target audience?
Who are the closest competitors in the said category and niche of content and what they lack?
How can you deliver better content and better presentation and marketing compared to the present competition?
What is the social purpose of your content? It is also going to take part in social good or any benevolent aspect of life apart from providing immediate gratification?
These are the questions that should guide you in making the choice of content type and coming with the ideal content strategy for your on-demand video streaming app.
Choose From the Variety of Video Streaming Business Models
Apart from choosing the right type of content for your on-demand video streaming app, you also need to decide about the right business model that perfectly fits your content type and the target audience group. Without the right business model an on-demand video app may not garner enough audience and business to survive as a business.
Here we are going to explain some of the most effective and time-tested monetization strategies for video streaming apps.
Subscription-based Video-On-Demand Apps
As the reference to subscription suggests, in this model the users need to pay a monthly or yearly subscription fee to enjoy the video streaming content without interruption. The subscription model can also work side by side with the free app by offering an array of value-added services such as ad-free content, offline downloads, etc. From Netflix to YouTube Premium to Amazon Prime and several other video streaming apps do business with this model.
Transaction-Based Video-On-Demand App
In this model, instead of subscribing to the entire channel or video platform, the users just pay for the individual content for watching. Some platforms by using this model can also allow limited period access to the chosen content. This model is also referred to as the pay-per-view model. WWE streaming app is a great example of this model.
Advertisement based On-Demand Video App
This is the most popular and widely accepted business model. In fact, streaming video apps started with this model only. In this model, the app allows free and unlimited access to content but displays sponsor ads while showing videos. YouTube is the most popular app working on this model. Now, Facebook videos also use this model.
Hybrid Video-On-Demand App
As any hybrid approach suggests, this model actually uses two or more business models from the above mentioned. As per this hybrid model, the app can offer free access to video content with or without ads with the open option of subscribing to the paid or premium option to enjoy ad-free video content and other value-added features. YouTube and YouTube Premium together can actually be regarded to fall in this hybrid category.
Explore Variety of Video Streaming Ideas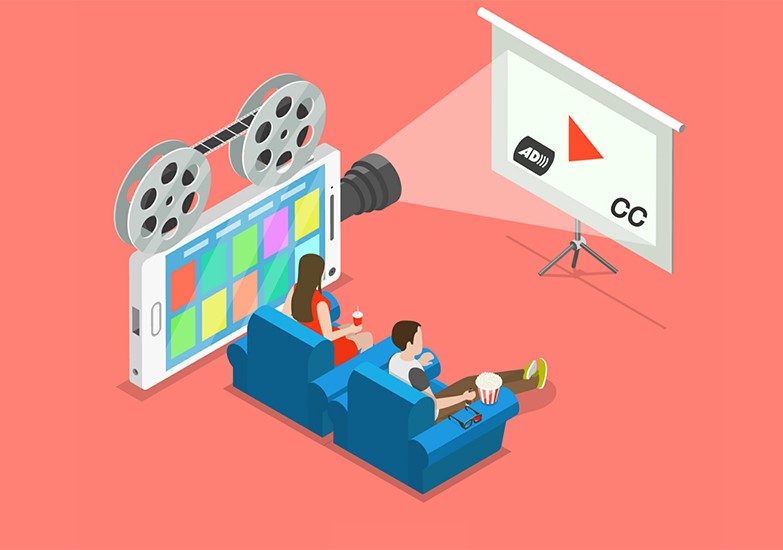 Now that you have come to know about the crucial aspects of video streaming apps, it is time to brainstorm some ideas that just fit fine in your ambition of video streaming your app business.
Let's explain some great ideas that can work for your on-demand app.
Live streaming of sports events garners a lot of audiences and gains quick viewership as well as vitality. According to Clearleap, around half of the people preferring to watch multiple sports prefer downloading a sports app to access live sports videos easily. Some of the successful examples in this category include StarSports, SkySports, FoxSports, etc.
'How To' and Guide Videos
From learning to cook oriental kebabs with a video tutorial to video guide about fixing your car tire, "How To" videos are exceptionally popular across all platforms. Do It Yourself (DIY) videos helping people to fix headaches to hair fall with home remedies to guide videos about expiring a new city, these videos never fail to appeal to the practical mindset of people.  5 Minutes Craft and YogaVibes are nice examples of such videos.
Thanks to the proliferation of online news portals and media channels, most people now prefer scrolling social media timelines or video streaming apps for accessing the latest news and updates. This is why a video streaming app for news and media can be highly popular if you can build up your audience with niche content.
Conclusion
Remember, video streaming will continue to gain popularity for years to come and so, there is really a large untapped market out there. If you can cater to a specific audience with a unique video streaming app idea and monetise the app content well, there is still enough room for you to garner success as big as the next Netflix.