After a decade of overwhelming success, eCommerce stores are now seen in a new role. The online shops are working hand in hand with offline stores to deliver a comprehensive online to offline (O2O) shopping experience. Yes, no longer the online and offline stores are now seen separately but as the constituent parts of branding and shopping experience for the customers.
The impact of this O2O model of business is likely to be huge on the retail landscape. This merger is actually making the life of the shopper's user better than ever before. While every retail brand and eCommerce development company today is seeing this O2O platform as a fresh growth opportunity, we need to take a hard look at what this model is all about, how it works and how it benefits customers and brands.
Online To Offline Commerce Business Basics – The Breakdown
O2O or Online to Offline refers to the connected retail commerce platform in which brands can push online customers to engage with physical stores and shopping experience. For example, if a customer orders a product online and picks the delivery from the nearby store and in exchange gets a discount on the new arrivals of the store, the entire retail experience will be regarded as O2O. The objective of this approach is to bring together the experience of two different types of retail stores into one.
Market Size & Opportunity
The market size and opportunity for this newly evolved shopping experience combining online and offline shopping is continuously growing. The below-mentioned statistics will give you a detailed idea of the market size and opportunity for O2O.
While in 2015 the eCommerce-retail combined sales in India only accounted for 1.7% of the total sales, it is likely to hit 4.4% at the end of this year.
As of now, online sales still account for less than 12% of the total retail sales globally. While this huge untamed market is seen as an opportunity for eCommerce stores, only by adopting the O2O model the retailers can effectively grab this opportunity.
As people still spend a huge portion of their earnings locally through retail shops and various services, O2O by bringing the online palms closer to brick and mortar stores can help major brands grab a portion of this market pie.
The Working Of O2O Business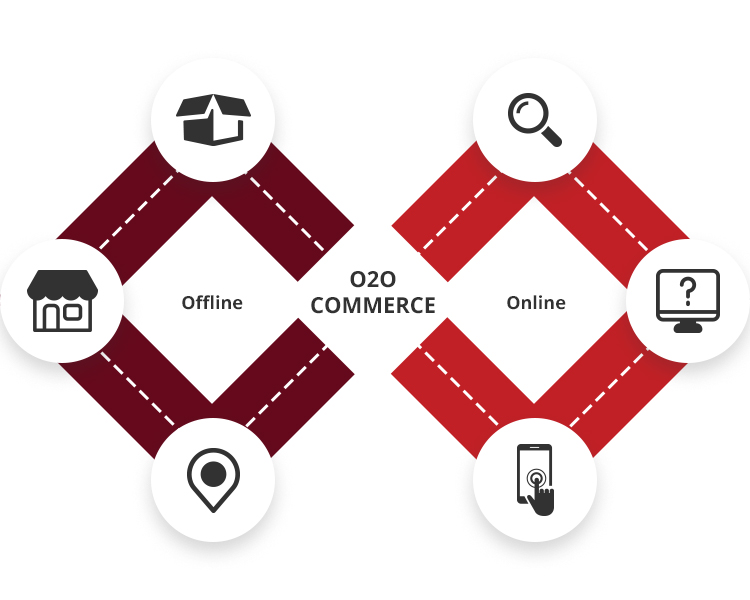 The most common technique adopted by O2O retail brands is to push users picking their online purchased items from the nearby retail stores. This also involves allowing customers to place orders while they are still inside the store. The customers while purchasing or browsing in retail stores can use mobile or store kiosks to make online orders.
In some countries, some retailers converted their stores into O2O outlets by establishing several web-connected kiosk machines to help customers browse more easily. Without moving their feet customers can browse all the products viewable with high-quality images and detailed descriptions. The voice-enabled smart messaging apps or bots can be used to help users requesting for a live demo of the chosen products in the store. In these ways, the online and offline retail experience by overlapping each other can actually deliver a better shopping experience than the segregated online and offline retail experience.
How O2O Can Revolutionize India's Retail Industry
O2O came with the overwhelming promise of pushing growth for the retailers by allowing customers to take advantage of online browsing and shopping experience. This promise particularly looks huge in countries like India where the vast majority of the population still make their purchases from offline stores. While India boasts of the largest consumer market for all kinds of products, the O2O model can help retailers delivering better shopping experience and grabbing the underlying growth opportunity in the market.
Some of the key benefits of the O2O for India's retail sector include the following.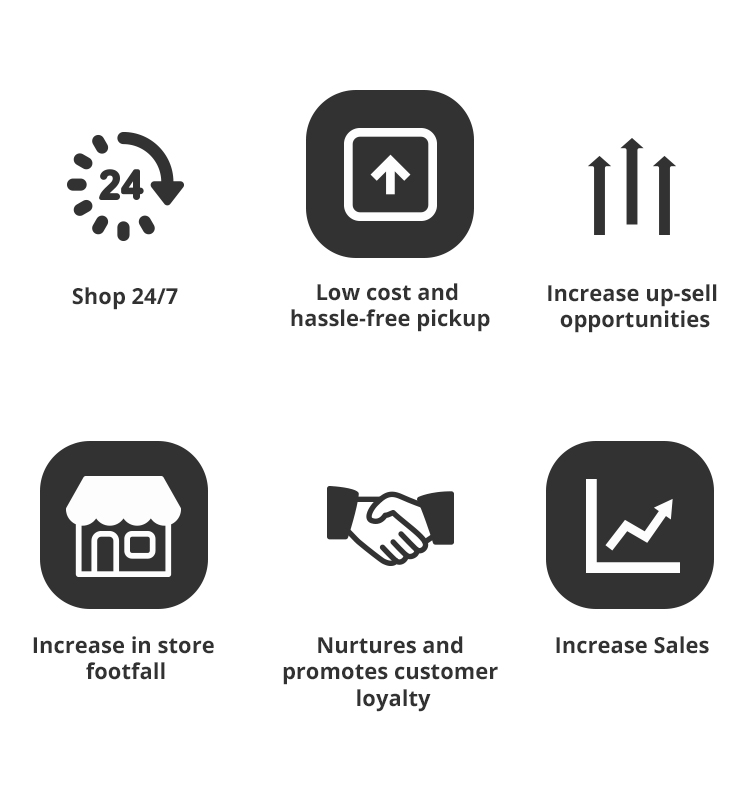 Take on the opportunity of reaching a larger online and social audience to boost in-store sales.
Giving a push to the local customers visiting your shop while they are browsing or purchasing online.
While in-store, customers can actually browse and search all your products online and make better decisions leading to sales.
Offering a seamless shopping experience combining both online and offline channels.
Offer customers personalised incentives online to push offline sales.
Utilise e-reservations to enhance overall customer spending.
The Players Who Have Already Seized The Opportunity
Already most of the global retail players are bent on taking on the opportunities of this promising business model. From Amazon in the US to Alibaba in China, to Reliance Jio, Lifestyle and Flipkart in India are utilising O2O commerce model.
Some organisations will reap the advantages of this business model better than others because of their offline presence with thousands of retail stores. For example, Reliance already has a hybrid model with more than 4,000 outlets representing a variety of product niches including grocery, garments, and electronics alongside several eCommerce stores.
Among other major players, similar O2O renditions will take place to push their sales growth at different frontiers. Already Alibaba and Amazon are extending their offline presence through PayTm malls and Flipkart will be joined by the retail giant Walmart to leverage the O2O model to push more sales and business conversion across channels.
Business Model Of An O2O Business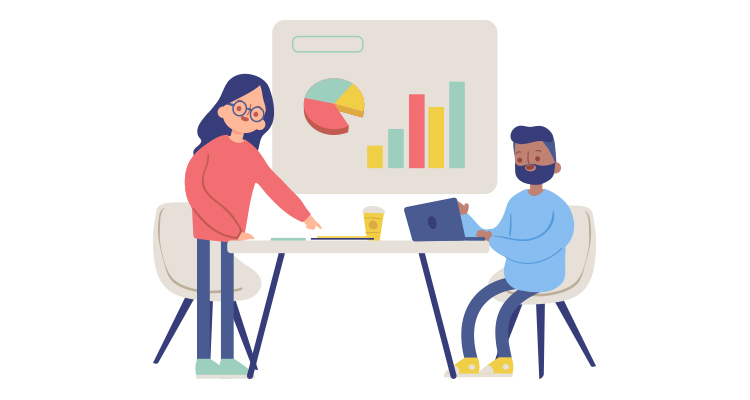 O2O probably has come as the most promising solution for the entire retail industry. If eCommerce has been a mover and shaker of the retail industry in many parts of the globe, it is the merging of the online and offline mode of retail which can give direction to the entire retail sector to take on the future. This is why it is so important for the entire retail sector to work out a comprehensive strategy that works with this evolving business model.
In describing the O2O business model, we need to focus first of all on the way sales take place. Well, in this business model the sales take place in two ways, respectively online and in-store modes. Like in any ecommerce stores they can browse and search the product under the correct category and with the right specifications, place the order and then they can pick the order from a nearby store. They can also pick products in their online cart and check each of them in an offline store before placing the orders.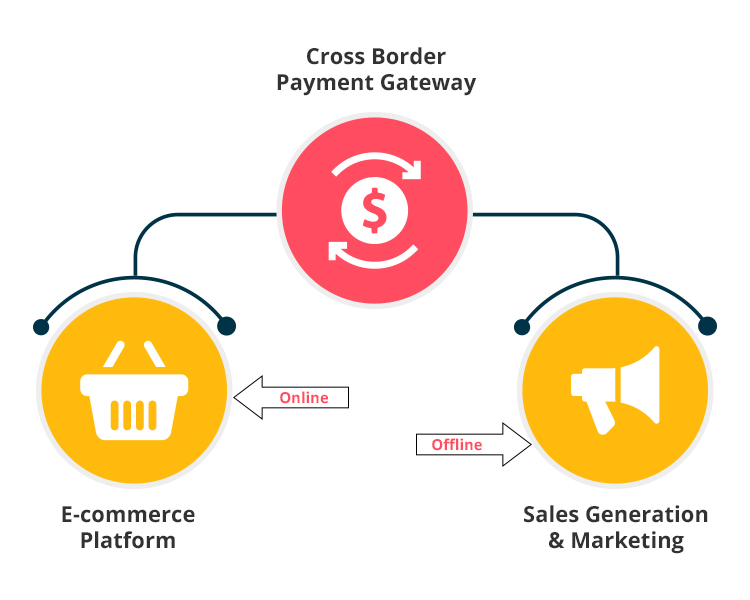 The advantages like reserving a product for a future purchase in an offline store or getting a real-life demo of the product in a store, push for better engagement, more customer satisfaction, and increased sales. Use of intelligent and conversational Chatbots can further improve the chances of sales as customers can be better engaged with inputs based upon their preferences and earlier shopping habits. The promise of the O2O as a business model lies in capitalising all sales avenues to convert businesses.
Conclusion
O2O as a business model will continue to make more of an impact on the retail sector than ever before. The business model combining the power of both online shops and retail offline stores will continue to engage more customers and push for more business conversion. In the years to come, we can expect more retailers and online stores to adopt O2O model.