On-demand apps as all of us are seeing have emerged with their disruptive capabilities for numerous industries across the spectrum. Many traditional services and business to customer relationships have been disrupted by the emerging on-demand apps. From the way we order and enjoy restaurant foods to the way we shop and order products to the way we use transport solutions and book hotels or book theatre tickets, almost all civic services and deliverables are now on the verge of a complete makeover because of these on-demand apps.
Like many of these services, the so-called household chores and duties finally came under the orbit of these on-demand apps. If we can order restaurant food of our choice online through a mobile app and get it delivered at the doorstep, why can't we find a suitable housemaid through a mobile app with all the assurance of the required skills, security, and other preferences? Yes, this has now become a reality and across major cities around the globe, we have a plethora of home service apps. For any leading on-demand app development company, this has emerged as a promising niche for new app products and solutions.
On-demand apps are of many types. From solving the leakage problems in your water pipeline to repairing your air conditioner to fixing your beleaguered dining tables to finding a cook to getting a skilled maid for looking after your kids, for every type of home service you can now find professionals through these new breeds of on-demand apps.
Here we are going to explain the key features of these on-demand home service apps and some leading examples of such apps.
Key Features Of On-Demand Home Service Apps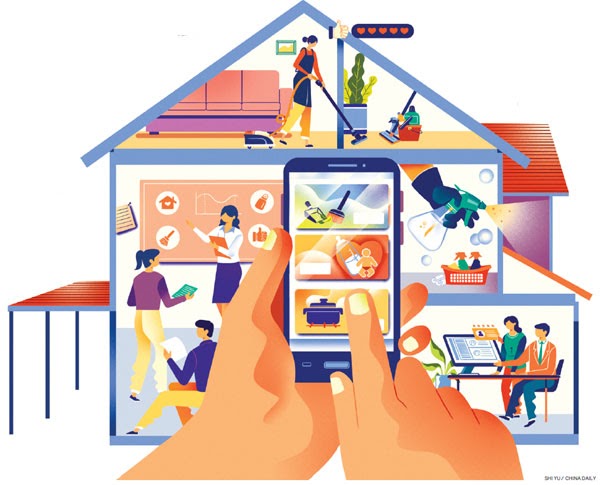 To know how on-demand home service app work, we need to know the key features that make such apps. The features of such apps can be categorised in three categories, respectively user panel, admin panel, and integrated features.
User Panel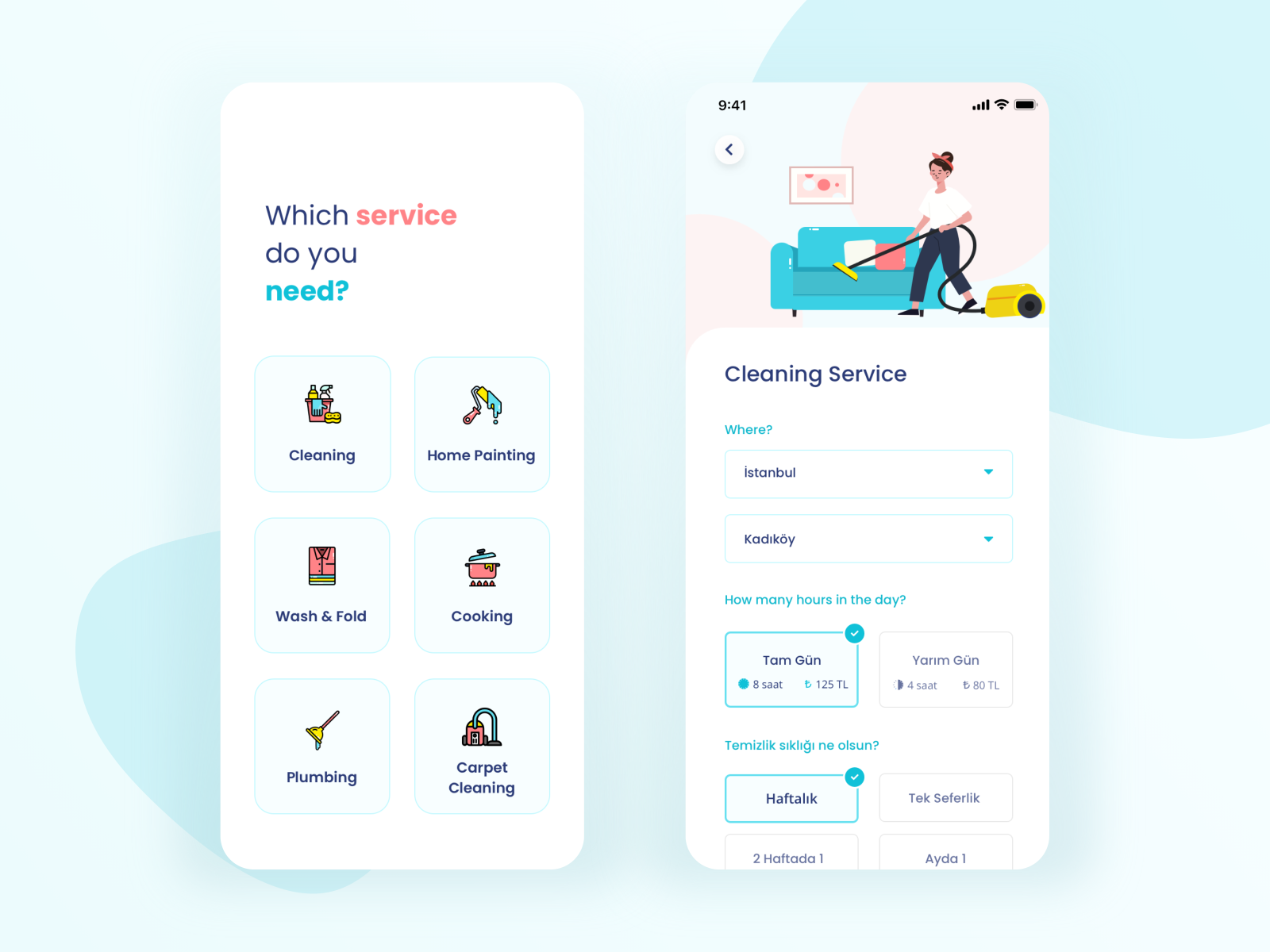 This is the elementary feature through which users have to register by providing their credentials and then login by using the same. The feature should also allow effortless registration by using the credentials of Google and Facebook.
This feature should help users find the required services by using various filters.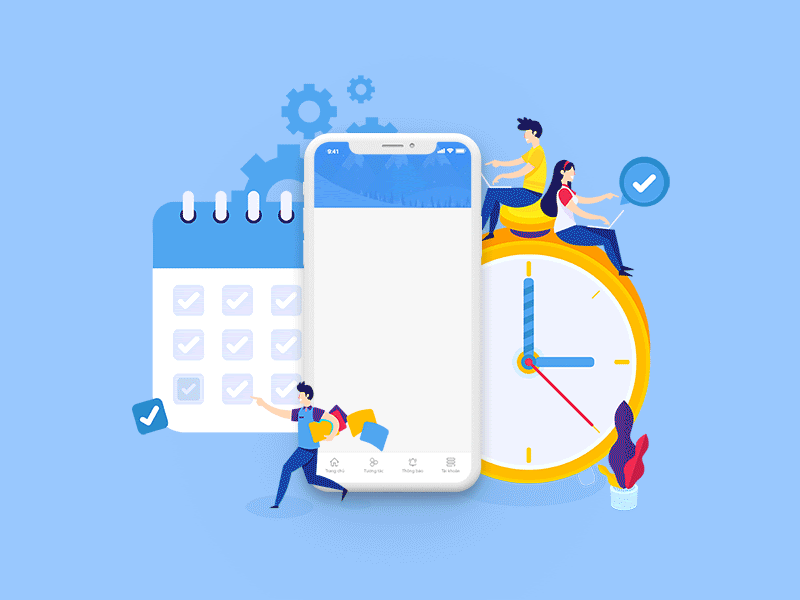 This feature will allow users to schedule the timing of services. The feature should come with options of cancellation and rescheduling as well.
This feature will allow users to track the service professional location and whereabouts.
This feature will allow users to rate and review the on-demand service applications.
Admin Panel
Listing Services and Managing Them

Admin will create listed services and manage them as per the availability of professionals and demand.
Verifying Service Provider Credentials

With this feature, admin will verify the service professionals credentials before listing them for the job.
Deciding the Price for Services

This feature will allow admin to decide and tag price for each and every service as per the specifications and locations of the customers.
Evaluating Service Requests

With this feature, the admin will be able to evaluate service requests and accept, reject, or reschedule the service orders.
Admin Dashboard
A comprehensive admin dashboard will help the admin to monitor the service orders, requests, professionals, transactions, all cancelled or rescheduled service requests and orders, number of users, and available services and everything in between.
Promotions and Deals

This feature will allow admin to promotional offers, deals, and discounts for the users.
Review Management

This feature will help the admin to scrutinise the user feedback and reviews and take proactive measures such as warning the service professionals for any fault.
Reports and Analytics

Thanks to this feature admin will be able to get detailed analytics of the business based on order data and user feedback. The admin can generate reports at different frequencies such as monthly, weekly, or yearly.
Help and Support

This feature is about guiding users through a FAQ and Help page answering all the common queries and by providing customer support for addressing issues corresponding to the service orders.
Push Notifications
This is common to any app for sending updated information, reminder alerts, payment confirmation, and promotional offers to the users.
Secure Payment Gateways
The app must integrate third-party payment gateways allowing the users to make payment securely by using payment options such as credit card, netbanking, PayPal, cash on delivery, etc.
GPS
The integrated GPS map will help both users and admin teams to track the service professional's location and timing.
Integrated Chat
The integrated chat feature will allow users to communicate with the admin directly.
Read more: 5 Mobile App Development Strategies for On-demand App
Leading Apps for On-Demand Services
Finally, there is no better way to grasp an idea about the on-demand home service apps than looking closely at the examples of leading apps in this category. Here below we have picked up some of the leading on-demand home service apps that are being used by millions of people worldwide.
This is an app-based service from India that offers professional services for a wide variety of niches such as wedding ceremonies, event organisers, interior design services, haircuts and personal beauty, yoga training, and several others.
Task Rabbit UK based home service app provides a wide variety of services such as delivery services, house cleaning, furniture repair and assembly, television and electronics repair, garden work, etc.
This entirely Indian app offers an array of home services such as house cleaning and maintenance, carpentry, housemaids, etc.
This Dubai based home service app offers services ranging from electronics repair and maintenance, home services, saloon and beauty, and many others.
Bro4u (Bengaluru Karnataka)
It is one of the fastest-growing on-demand marketplaces. You can hire for repair & Maintenance, Services, etc.
This popular India based home service app offers wide-ranging services like home cleaning, pest control, plumbing, carpentry, AC and electronics repair, car-washing and care, etc.
Such wide-ranging on-demand home service apps providing services across all necessities and customer requirements offer us a clear picture of this budding industry and its promises. These services are increasingly getting popular and still, there is a big market left brimming with demand and opportunities. Naturally, for any digital product development company, the on-demand app service comes with a new promise of business opportunity and huge growth potential.
How Much Building an On-Demand App Costs?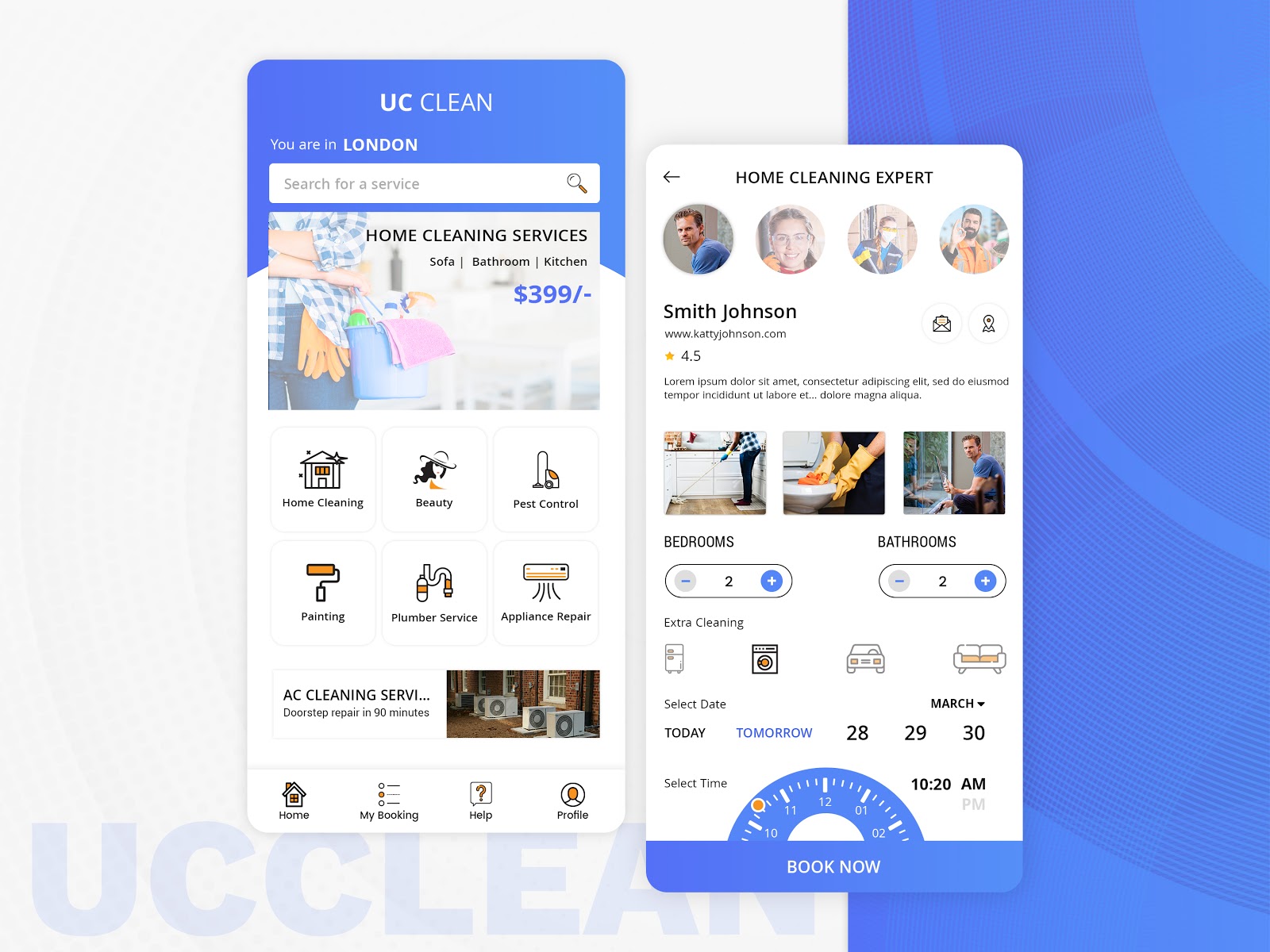 The development cost of on-demand home services apps depends on several professional areas such as the UI/UX design, development platforms opted by the app, nature of the app as hybrid or native, developer expertise and experience, quality of QA professionals and testers, app features and architecture, number of third party app integration, target locations, and users, etc. as per these wide-ranging variables, our experts provide you the best cost for the app.
Conclusion
There are seemingly huge opportunities and unattended virgin markets for on-demand home service apps. This is the right time to come up with such a solution and tap the untapped potential in urban neighborhoods. But make sure your app stands apart from the rest in terms of value proposition and overall user experience.