There have been tons of web spaces used for writing about the use of push notifications and how can they improve user experience and business conversion. Well, mobile push notifications are now the subject of fully-fledged marketing strategy. The push notifications over the years evolved and became multifaceted to accommodate diverse usage for different user contexts.
Given the kind of importance they have in the overall user experience of an app and branding as well as business conversion strategy, every mobile app development company needs to take a look at the various types of push notifications and the way they work. There are different ways to use push notifications for engaging users, making them informed, and promoting services and products. The interesting thing is, not all types of apps can find a single push notification strategy effective in their usage.
Let's explain here the very basics of push notifications and various types of notifications that are used by mobile apps effectively.
What Are Push Notifications?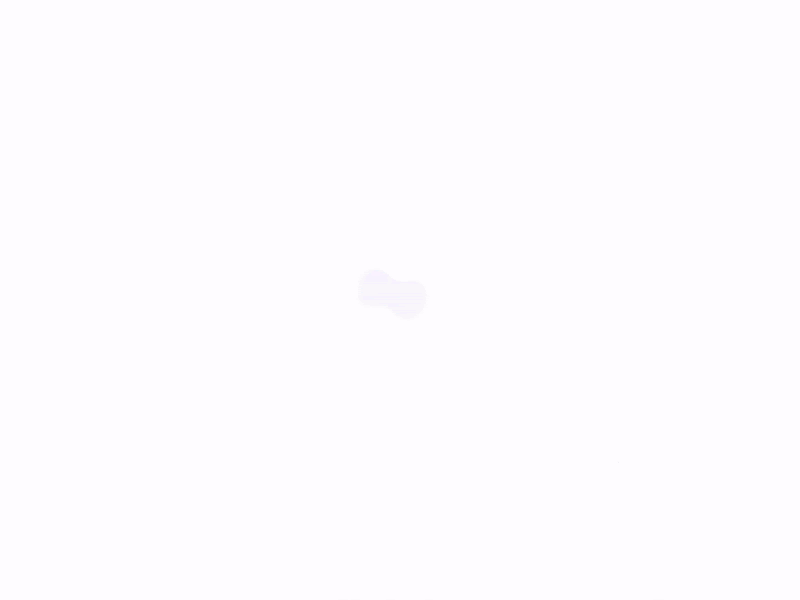 A push notification basically refers to a mode of communication applied by a mobile app to communicate its users. Push notifications are small messages sent to the users for real-time communication of information irrespective of the locked or unlocked condition of the mobile device. The push notifications show on the home screen and it reaches users whether they are using the app or are inactive or are busy with another app.
Push notifications were introduced as a communication feature of mobile apps way back in 2009 and since then they have evolved and now have become a key feature helping apps to make marketing, promotion, drive engagement and push business conversion.
Push Notifications: Android vs iOS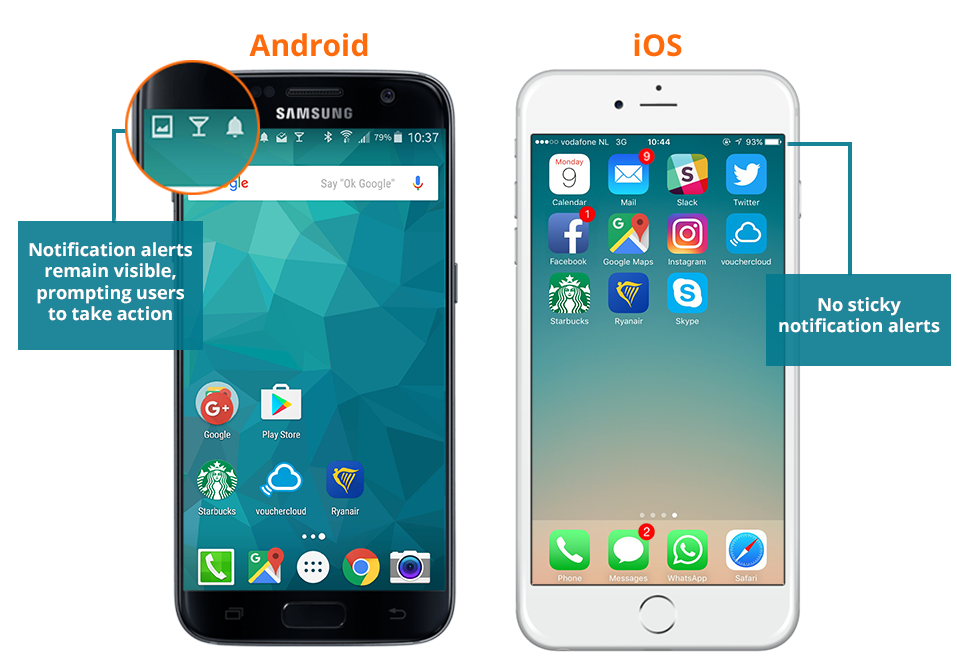 On Apple iOS devices, the push notifications sent by the apps appear right on the lock screen, and just with a swipe or tap the users can open the message. When the device remains unlocked and active the push notifications appear as a badge on the top of the screen for a flickering two seconds before being moved to the notification center. iOS users can go to the notification settings and can switch off or on notifications for any app. They can also choose the appearance of notifications as badges and on locked screens.
Apart from the common push notifications features, Android allows segregating notifications into different types and users can exercise control on how the notifications will appear on the device screen. The Android users can also set different priority levels which means they can choose the type of notifications they want to receive and their timing.
Now that you have a gross idea about the way push notifications work on different platforms, let us explain the different types of push notifications used by mobile apps across diverse niches.
Read More: The Key Concepts of Mobile App Design: Explaining MVP, POC and Prototype
Informative Notifications
The informative push notifications are small messages sent to the users for reminders, giving alerts, informing about new updates, and for sharing information on any relevant thing.
The update notifications are sent to the users for informing about the available updates about an app. Generally, these messages tell users to install the improved app version or the new update. Reminder notifications are sent to users to remind users about important events, offers, benefits, and various things that really matter to them. These reminders are set either by the users or are sent by the app as per user preferences. Alerts through notifications are only sent when someone directly communicates with the user. For instance, a Facebook comment or reaction can trigger an alert notification.
Informative push notifications represent the vast majority of push messages we receive from apps throughout the day and they fit purposefully into most types of mobile apps including fitness apps, job portals, educational apps, travel apps, taxi apps, food delivery apps, social media and chat messaging apps and many others.

An app can notify users with a message about the location of individuals, vehicles, and objects. These notifications are used mainly for sharing the real-time location information of objects and people. Geolocation notifications are used using different technologies such as GPS, geofencing, beacons, etc.
In a dating app, geolocation notifications can be sent to users about the location of their liked persons. An e-commerce app can send geolocation messages to tell potential customers about nearby stores where they can get certain offers. Travel and taxi apps send users such location-based messages to inform about the vehicle location or the user location.
Notifications to Réengage Users
The re-engagement notifications are sent by the apps to tell users how the unfinished task or a game or a purchase is still waiting for them. These notifications are particularly important for e-commerce stores for telling their customers to complete purchases after they abandoned carts.
Promotional Notifications

Promotional push notifications are expressly sent for marketing purposes and alert users about different offers, promotions, giveaways and sales discounts. These notifications directly help in making the business conversion and garnering sales.
Recurrent Push Notifications
Recurrent push notifications are basically scheduled messages that are sent for highlighting some special contents and latest offerings on a monthly, weekly or fortnightly basis. The magazines, news, books and e-commerce apps use these notifications to send timely messages highlighting their latest offerings.
Read More: Key Elements of Onboarding and Navigation in Mobile App Design
Push Notifications Requesting Rating
Push notifications that tell users to rate an app-based service and give a review or feedback fall under this category. Since ratings and reviews are important for an app to get new users, sending such notifications are extremely useful for all types of apps.
Push Notifications For Order Status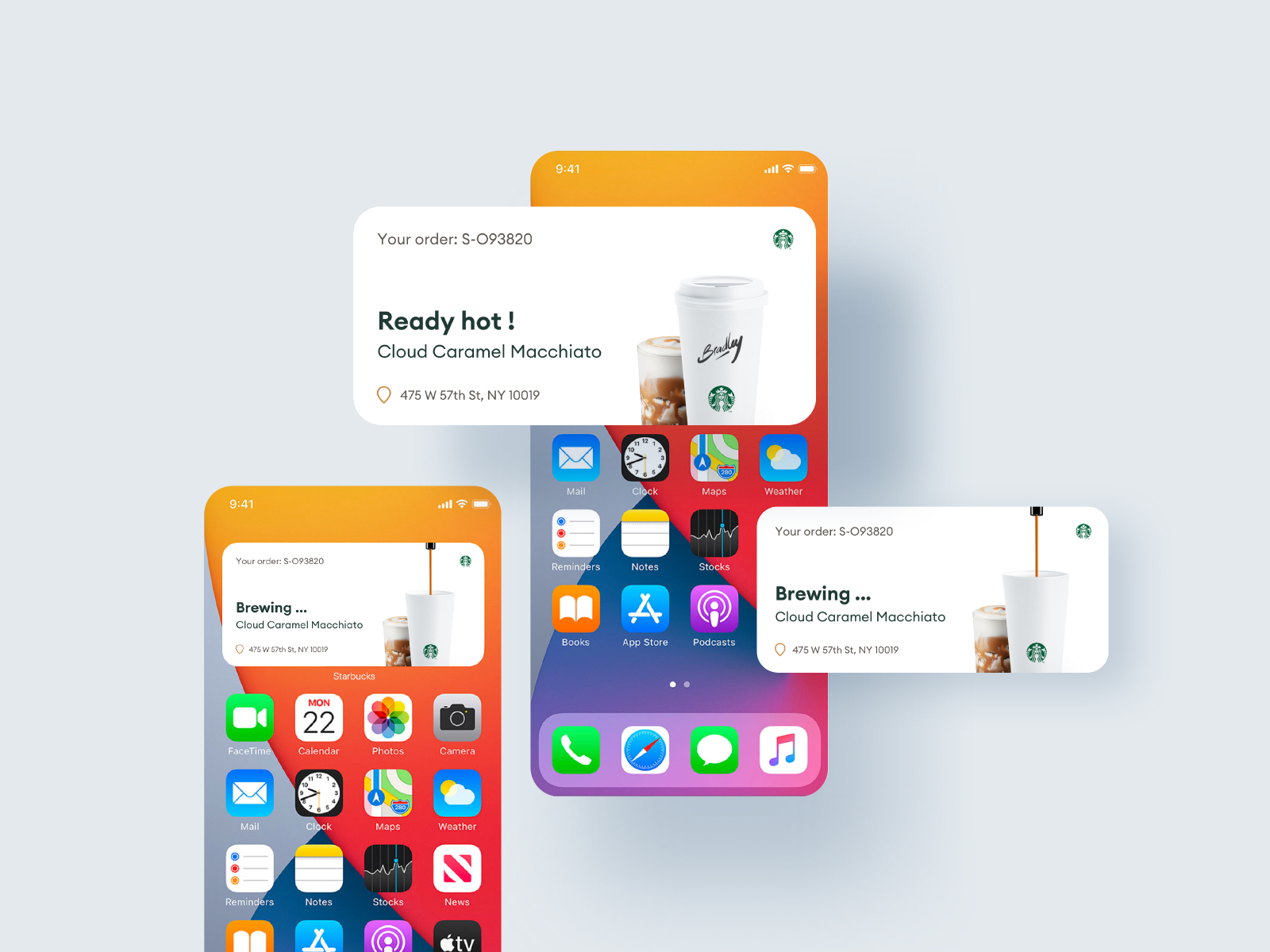 Push notifications sent for giving updates about the orders or shipment is common for the logistics and e-commerce sector. These notifications come loaded with information regarding the order status, real-time status and receipts.
Trivia Push Notifications
The trivia notifications represent those funny and interesting messages that are sent to generate interest in an app by using creative means. News and entertainment apps mostly use these push notifications to engage users and make an impression.
Conclusion
So, push notifications are of different types and you can choose your type of notification mix based upon your app niche and category and your audience. In all seriousness, always stay away from overusing notifications that only makes users altogether avoid them.