Event organizers during a global pandemic like Covid-19 cannot help but postponing events considering the public health risks it takes to design, plan, and execute events now. Present health concerns and all pervading travel restrictions related to COVID-19 led to the cancellation or postponement of many events around the world. The pandemic can even jeopardize future events as well. It is quite clear that hosting these events with attendees appearing in person is no longer feasible.
But since postponing of events has its grave economic and business impacts, event organizers are looking for all sorts of ways to adapt and host trade shows, user conferences, sales kickoffs, and various events through the online platforms. The apps like Zoom have opened a new vista of opportunities for them. The video-first unified communications platform of Zoom has emerged as a superb alternative to hosting in-person events as these apps easily allow connecting speakers, sponsors, panelists, and attendees. For any mobile app development company working with live streaming apps, the emergence of such webinar and digital conferencing solutions can offer a moment of inspiration.
Such solutions are now capable of replicating the face-to-face interaction to a great extent and most importantly, they can offer the same experience on any device. Although such solutions came at your help, digitising conferences and events require some serious considerations. Here we are going to explain these tips and considerations in detail.
Digitising The IRL Booth
The first consideration is to prepare and digitise the IRL booth and there are few important things that you should remember in this respect. First of all, do you need password protection or just need to protect any page with gated access? Do you need some easy lock-in protection measure or throw a real identity challenge to the intruders? These are serious security considerations for your IRL booth. You also need to clearly state in all sessions whether the content should be shared or not.
Preserving The Sessions or Not?
As for dealing with the recorded sessions of the app, you have a lot of options. But podcasts or videos are best as they get good technology support from all around. By opting for video or podcasts you can also reduce complexity and boost conversion and engagement. Making things easier for the users is always a winning business plan and your events should take advantage of it.
Read More: The Importance of Virtual Classroom Software In the Time of Social Distancing
Keep an Eye on Microinteractions
Just consider all the different routes of your content planning while hosting the conference. A digital conference can easily boast loads of content but only a few subsets of that content will really matter for the visitor profiles. This is the reason why it's important to carefully design and implement microinteractions while filtering sessions, boosting discoverability, and content viewing.
Making Interactions Live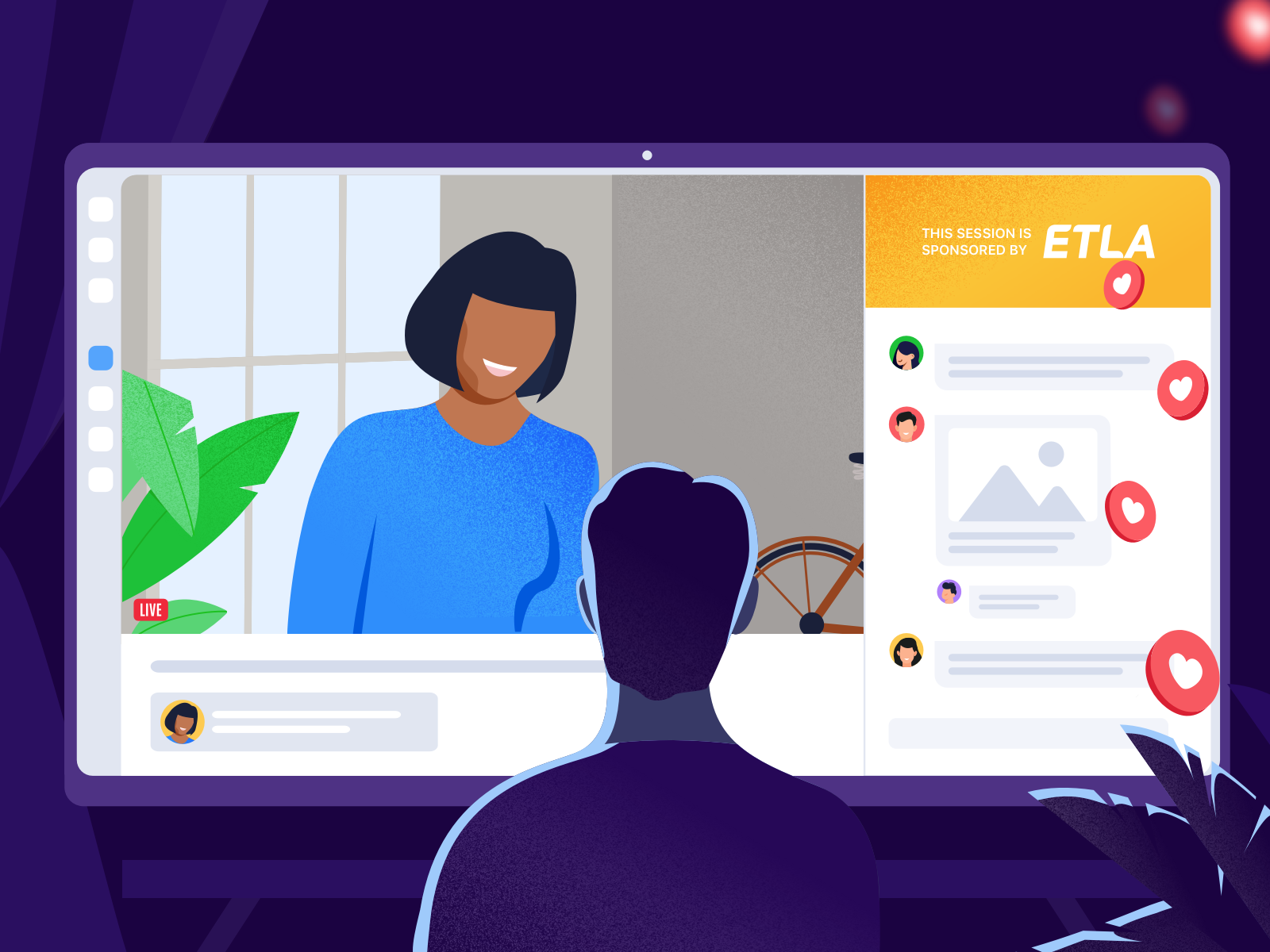 In this respect it is important to consider offering real-time interactivity concerning questions, comments on sessions, discussions, networking, etc. You don't need to be concerned about the technology for this. You have several ready to use options at your disposal. You can use Slack for free, link to that Slack, set up schedules for your team, keep sessions active for a short and defined time period and just in this way you are done. Apart from Slack, other options such as Twitch and Zoom are quite good for the purpose.
Hosting a Meeting: Boosting Participation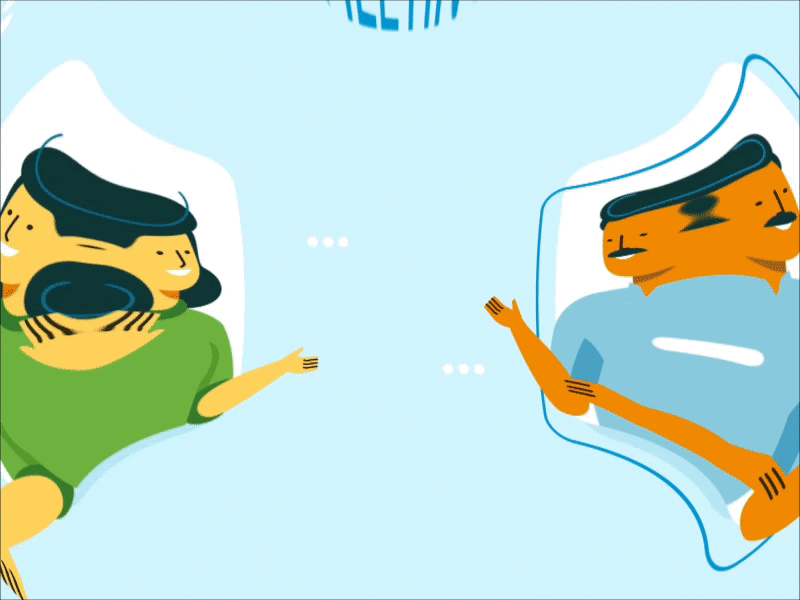 Zoom has become a popular platform for meetings just because of the interactive scope and huge space for audience participation. Zoom is also great for breaking the session into smaller groups. The Breakout Rooms feature of Zoom allows easily assigning participants to virtual side sessions and after that bringing them back to the main meeting. The Waiting Rooms feature is also great for carrying out secure meetings. The feature allows you to send all participants to the Waiting Room when they come to join your meeting or as only guests, after that you can take attendees one by one or can just take them all at once. Zoom Meetings are particularly great for larger participation.
Key Hosting Tips
Here are some important and useful tips for hosting meetings, webinars and other events.
Use Hardwire Based Internet
Wi-Fi is largely considered unstable that can easily affect the audio quality and the overall experience of the attendees.
Audio Testing Before Webinar
make sure your speakers and mic are working properly and are ready for the live event.
Reduce Background Noise To a Minimum
make sure you host the webinar in a quiet place. In case you are in a loud environment don't use your computer's built-in microphone for reducing noise. Using a headset is the best practice for higher-quality audio.
Maintain an Impressive Presence
As you are going to appear in a video, make sure you dress right and wear business attire.
Give an Overview and Set Expectations
Give your webinar a clear title and description and help your audience understand the content that will be delivered.
Don't start the session late and if possible start the event 5 minutes earlier to help your attendees join before the event starts off.
Monetize an Event
Yes, such digital solutions also allow you to monetise the events. Zoom comes with PayPal integration to allow you to charge a registration fee for events hosted on the platform. This easy and seamless payment process gives you enough scope to focus on presenting a great digital event experience without worrying about cost. You only need a personal or business PayPal account for this.
As the attendees register for the event, they will be redirected to PayPal to make their payment. To make the payment process complete, they have to log in to their PayPal account or just use their credit card during a guest checkout. After the payment is complete, the registered users will have to follow instructions about joining the webinar.
Conclusion
Did you ever give it a serious thought on how to reach a bigger audience with your digital event? Well, as and when the content is ready, the speakers and presenters are fully prepped to speak, you can go live. The best thing is, such meetings and conferences can be broadcast across multiple social channels including Facebook Live, Facebook Workplace, and YouTube Live. So, many participants without joining a platform like Zoom can also watch the content on social platforms.