Major e-commerce stores like Amazon are continuing to make huge growth stories that seem unstoppable now. The net sales growth for e-commerce stores grew more than 38 percent in the last quarter itself. Well, the regular brick and mortar stores are also drawing inspiration from the e-commerce success stories and are coming with mobile apps for retail. In many ways, these retail apps are allowing these businesses to survive the onslaught of competition from e-commerce giants.
Expert eCommerce Development Company that build retail apps for physical stores know how to incorporate digital features into offline shopping. But not all retail apps are successful and effective enough to take on the e-commerce competition. To make your retail apps stand competitive with the e-commerce apps, you also need to adopt certain strategies that stood as effective for years. Here through the length of this blog post we are going to explain how retail apps are giving tough competition to the e-commerce apps and have found mobile apps as a strategic aspect of survival.
Learning From The Case of Walmart, World's Leading Brick-And-Mortar Store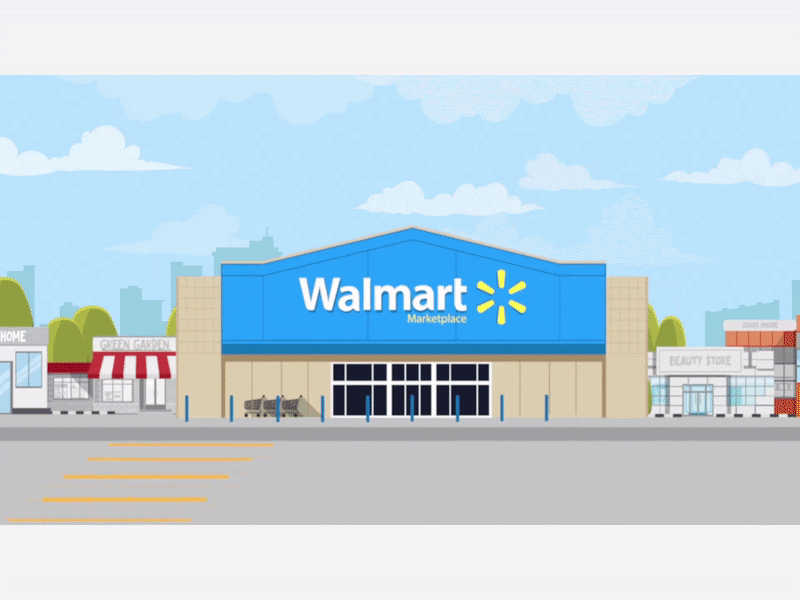 While we are already impressed by the way Amazon is present in every nook and corner of the world and continues to achieve growth by selling Alpin to automobile parts, the Walmart, world's leading retail store considers its presence equally competitive. According to the CEO of Walmart, the company has a distinct advantage over Amazon principally due to the reason for having a brick and mortar retail outlets across the world's major cities. Unarguably, because of the retail store presence, Walmart can take more out of Omnichannel marketing than Amazon.
According to a recent report published in the Wall Street Journal, having an extensive network of physical stores in different parts of the world provides Walmart a clear advantage over its online retail competitors. There are other contentious areas where Walmart and Amazon come almost neck to neck interns of competition. As Amazon is increasingly playing a vital role in grocery retail all over the US, Walmart has to embrace innovations like retail apps to take on the omnichannel advantage.
Most Important Strategies For Retail Mobile Apps
Since the competition from e-commerce stores apps is raging and making deeper penetration, for the physical stores to stay competitive, embracing some strategies are really important.
Evaluating and Tracking Mobile Customer Information
The first and foremost strategy should be tracking the data of mobile customers. When you have a retail app and allow your customers and store visitors to make meaningful in-store interactions, the data corresponding to the customer input and interactions help tracking physical customers. There are some helpful in-app tools to help to track customer information in this respect.
The Digital Consumer Insight from SAP helps to collect anonymous data and insights about app-based consumers who walk inside a store, browse and buy goods. This comes as a perfect way to know your customers better. When you know your customers better you can cater to them appreciate offers and services to push sales conversion.
Allowing a Business To Operate Through Both Digital and Physical Stores
Why force customers to choose between a digital shopping experience and a physical store? Why not bring them together? Well, today leading stores are incorporating digital features into physical stores and taking advantage of both offline and digital shopping features through an integrated store experience.
Online shopping features such as in-store maps have already been used by leading stores such as Walmart and Target to push seasonal sales. Apart from this, some stores are also allowing in-store customers to make online orders. Allowing in-store customers to get more informed about products by scanning the QR code with mobile is another way to integrate physical and digital shopping experience.
Improving Employee Skills and Expertise
Since you have a physical store with in-person staff, you should utilize this manpower advantage to the fullest. There are many customers who still find the retail staff to be irreplaceable in their shopping experience. But when planning to integrate digital features it is important to train your employees and staff with the digital maneuvers and knowhow. Offering memorable experience is key to the success of both online and physical stores and employees play a crucial role in this.
To ensure optimum staff output and great shopping experience for the customers make sure you have a well-articulated hiring plan focused on taking onboard the most positive and helpful people. You also need to train your audience properly from time to time to serve customers better. Since digital shopping features continue to evolve, you need to train your staff on a continuous basis.
Provide Additional Services
To get a larger share of the audience as your customers it is also important to provide some additional services that can add value to their shopping experience. With additional features you give your customers more reasons to visit the store besides creating a brand value for the store with unique shopping experience attributes. Just like an e-commerce store you can hire Magento developer for your retail app and build a sophisticated and feature-rich site. Unique shopping experience and ease of shopping ensured by these additional features help retaining customers and building loyalty.
Taking On a Local Audience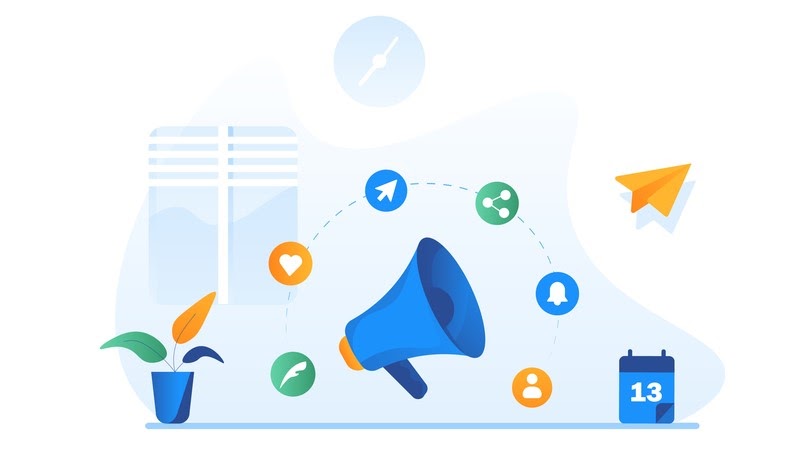 Physical shopping is mostly preferred by local customers and this is why so-called digital marketing maneuvers may not be appropriate to reach out to this audience. On the other hand, SEO should be locally optimized for the store by making the store listing to the directory and help to search for the product offerings locally. Apart from local SEO, word of mouth marketing and making loyal customers as brand ambassadors can be effective strategies.
Another important way to make a reputation of your store and boost loyalty is to provide great customer service. Try to build a community of customers and give your customers some kind of ownership for the brand. Use people's names and address individual preferences and attributes in customer communication.
Conclusion
Since online retail will continue to throw more competition to the traditional stores, the brick and mortar stores have no other option but to update and upgrade their shopping experience with digital features. Incorporating online and digital experience into store shopping is the only way to survive the onslaught of e-commerce now.