Thanks to the mobile apps the service sector comprising many industries is growing at a rapid pace. The diverse revenue model along with multiple technologies are allowing mobile apps to emerge as the most important channel for making sales and generating new business. The consumers spending a lot of time using mobile apps and mobile websites are also more tech-savvy than ever before.
Since the buying and selling of services and products, thanks to mobile apps has completely been transformed creating new opportunities for businesses and a better experience for the consumers, e-commerce, and mobile commerce apps are continuously growing.
As the world is reeling under the Coronavirus pandemic now and as most people around the world are living indoors, a bigger part of their days and nights, online services and mobile app-based services and e-commerce platforms have appeared in the role of saviors. Most businesses are now understanding the huge opportunities created by mobile apps for catering to the consumer demands in such trying times of pandemic led crisis. As a business, if you want to hire mobile app developer for reaching out to your customers and staying operative, you can start by brainstorming some ideas and market findings.
Here we are going to explain some of the most lucrative app ideas that can be successful during this Covid-19 crisis.
Pickup and Delivery Apps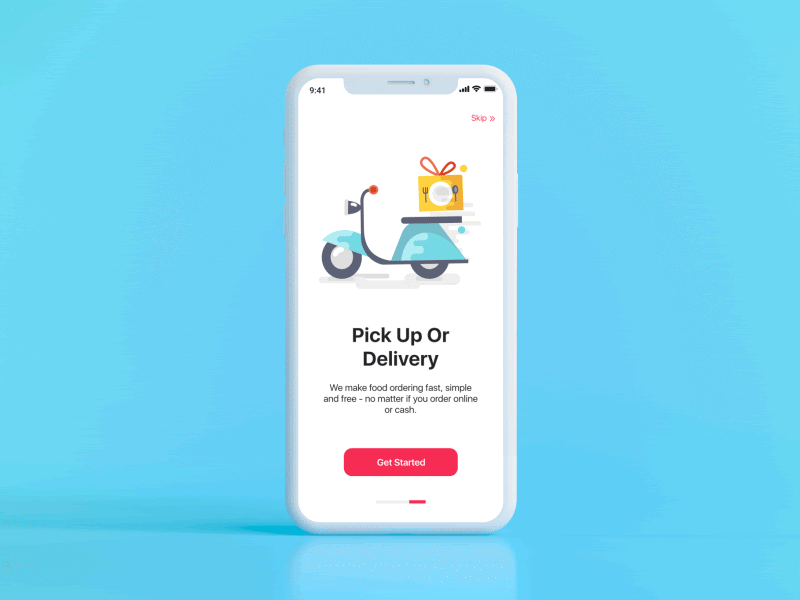 Since most people are locked indoors, too many businesses are adopting the online means to deliver their products at the customer doorstep. A mobile app for pickup and delivery further can help them make this successful and ensure survival for the businesses which are not getting regular footfalls of customers due to the lockdown.
A Whole Array Of On-demand Services
As the COVID-19 pandemic created really unprecedented situations requiring some new and innovative approaches to reach out to their customers for the sake of survival, many of them are opting for the mobile apps to provide on-demand services right at the doorstep of services. Such apps are widely known as on-demand apps already created a niche presence for itself in the market and are experiencing continuous popularity and growth.
As per the latest research, during this pandemic, online sales have experienced an overwhelming 52% increase in comparison to just a year ago. Within the same time, there has been an 8.8% increase in the number of online shoppers. This clearly shows that people intend to buy and opt for online services to maintain social distancing and to avoid exposure to the contagion.
Such on-demand delivery apps are of numerous types ranging from food and medicine delivery apps to apps representing your offline store brand to facilitate buying right from mobile. As people in the time to come have to live with the threat of this contagion, such apps will continue to prosper and grow.
Read More: How On-demand Apps Can Be a Great Solution During The Coronavirus Outbreak?
Don't Miss The Opportunity of a Unique Food Delivery App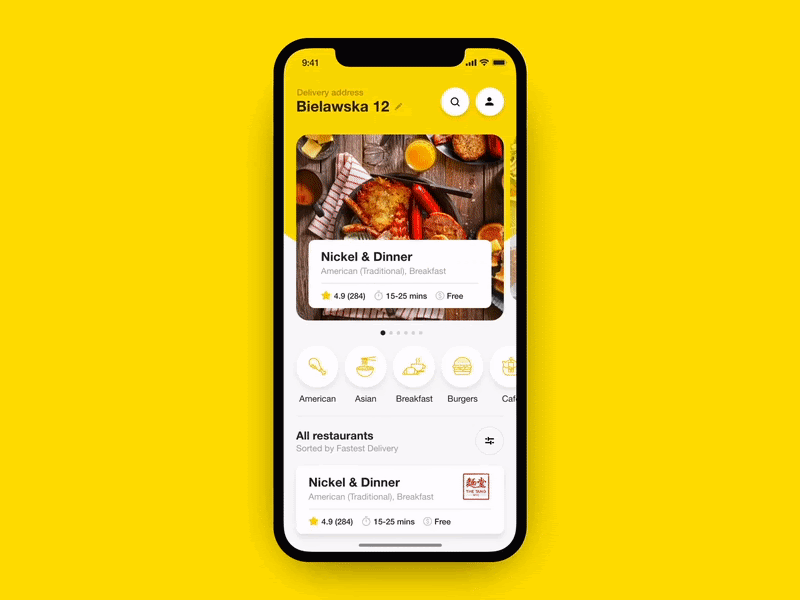 As the food delivery app giants such as UberEats, Delivery Hero, Swiggy, Zomato, and many others have really revolutionized the food market through their door-to-door food delivery services, you need to consider the standard service demands, points of excellence and ways to stay competitive with unique features and service offerings. In this Covid-19 pandemic when most businesses remain closed, these food delivery apps continue to operate and even being encouraged by the administrations as they are making lives easier for the customers. But in spite of this huge opportunity, without a unique value proposition, a food delivery app cannot become as successful as it's competitors.
Fasting Apps are Also Getting Popular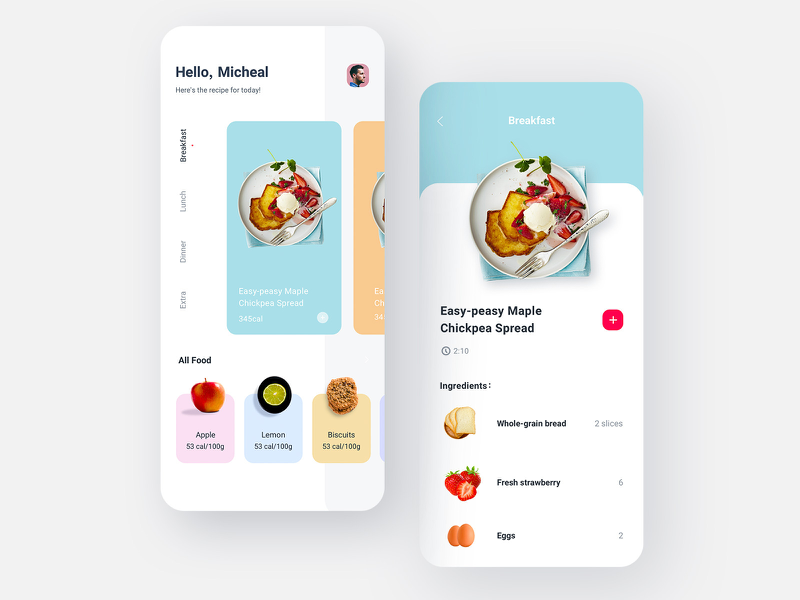 You already know that fitness & wellness represents one of the most popular app categories. By further digging on this opportunity, new apps can offer fast and dieting plans to their audience and accordingly can provide on-demand guidance and certain fitness-related materials. While such an app can work as a rich reserve of guidelines and articles on fitness, health, and fasting, they can also help with some merchandise for fitness freaks and dieting enthusiasts. During the lockdown, many feel concerned about gaining extra weight and in such times such apps can really be helpful.

Apps For Home Workout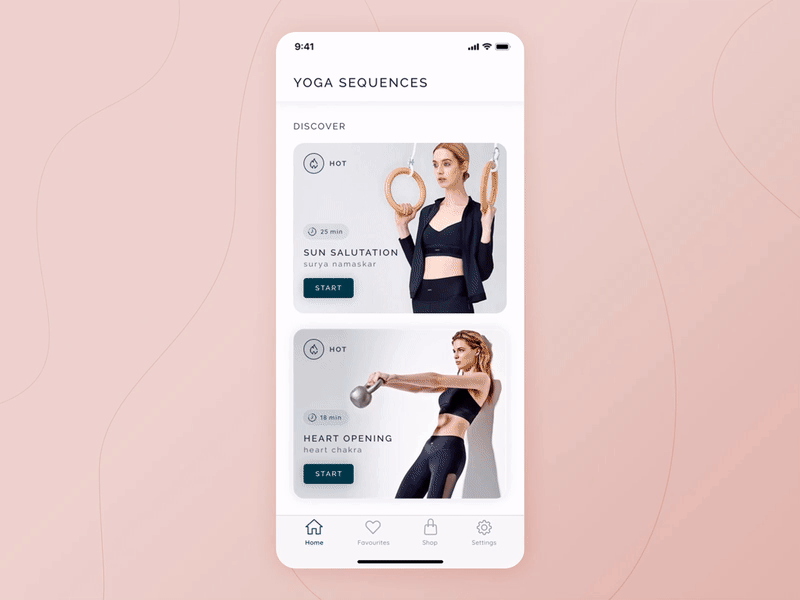 Since most people during this Coronavirus lockdown are likely to spend a better part of their days indoors, they need a solid workout plan to prevent gaining extra weight or developing health complexities. Staying indoor for weeks can really have severe consequences on metabolism, joint health, and the movement of the people in many ways. This is when a good workout app built keeping the concerns of the people suffering from lack of exposure to the outdoor world can really help. While all workout apps have some standard features that are common, you need to provide some unique value proposition and lifestyle tips to stay clear of the Coronavirus exposure.
Read More: How Businesses Can Boost Revenue Earning During The COVID-19 Crisis?
On-Demand Beauty Apps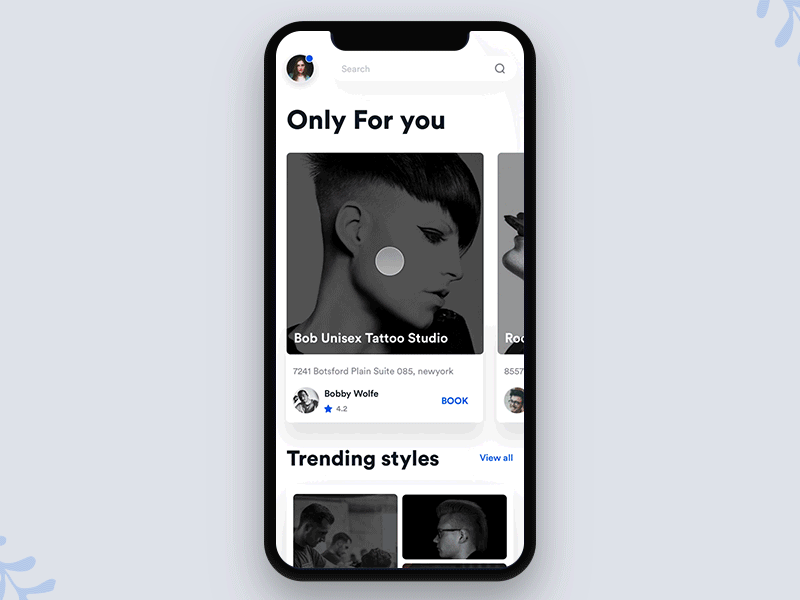 Online beauty service can really be a hit idea for the beauty parlors and beauty salons in this lockdown time. By spending weeks on end indoors many of us have overgrown beard and hairs. As we cannot go to the nearby barbershop for a fresh haircut or a shaving, we feel helpless looking at our shabby mugs right in the window. This common experience shared by many people ultimately has given an impetus to the online beauty and barber services.
In fact, on-demand food and ride service brands are already stepping on these new service offerings with fresh apps. Uber for Beauty has already become a great example of how this new promise can shape opportunities in the time to come. There are also other apps such as Glamsquad, Stylbee, Priv, and several others that are providing on-demand beauty services.
Conclusion
These trending Mobile app ideas are really interesting, aren't they? Well, besides invoking interests they are increasingly being consider helpful for the people who are facing the difficulties imposed by lockdown during this Coronavirus inflicted pandemic. Even when the pandemic is finally over and life around us will find its footing, as usual, these apps that already proved to be valuable for millions of people will stay and continue to enjoy increasing demands.