For any eCommerce Development Company that has been into the business for years this comparison between Woocommerce/WordPress and Magento is a common one. While both are regarded as leading CMS solutions for eCommerce stores and business websites, they have serious differences as well. To be honest, both are not ideal for similar types of web stores and websites. This is where the role of the expert advice comes into play.
Here, through the length of this post, we are going to explain the key differences between these two CMS solutions, along with their respective pros and cons and the cost factors. We considered WordPress/Woocommerce belonging to the same CMS solution while comparing them with Magento. Let's begin by introducing both the CMS solutions.
Magento: An E-Commerce CMS with Unparalleled Power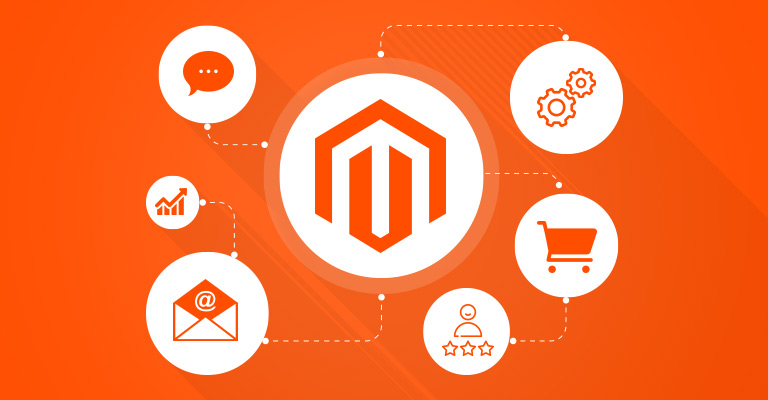 Magento was launched back in 2008 and since then continued to become popular and eventually became one of the most successful CMS solutions powering a wide array of leading commercial websites, eCommerce stores, and business websites across the niches. Presently powering more than 250,000 online stores and business websites it is one of the most powerful CMS solutions existing in the market.
Magento is used by the world's leading brands such as Ford, Samsung, Christian Louboutin, Olympus, Nike, Lenovo, Warby Parker, and many others. According to many, Magento has been built and designed to suit the needs of the large eCommerce stores and business websites. Magento Enterprise version is considered an ideal solution for big business stores and eCommerce apps while the Magento Open Source or erstwhile Magento Community edition is mainly targeted to smaller business websites.
Some of the key aspects that make Magento preferred by big businesses and eCommerce stores across the niches include, the unmatched scope of customisation, tremendous scalability, versatile and appealing user interface, a lot of SEO and digital marketing feature, robust range of features needed to accommodate large spectrum and volume of products. Magento Enterprise edition also stands ahead with superior support and maintenance.
WordPress/ Woocommerce: A Versatile CMS for Businesses of All Sizes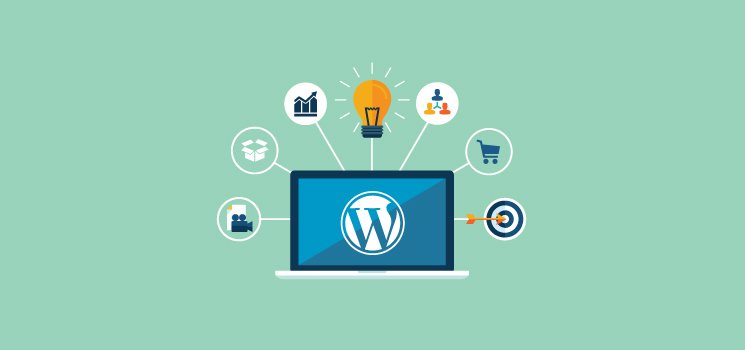 WordPress has been there since 2003 and powering more than 75,000,000 websites across all niches and types it is presently the most popular and widely used CMS solution. But WordPress only began to embrace and incorporate specialty eCommerce features and capabilities by adding a separate plugin called Woocommerce. Since then, WordPress loyalists having the ambition to incorporate eCommerce features in their website can use this plugin.
Woocommerce added as a plugin on top of your WordPress website can really turn it into a fully fledged eCommerce store. A Woocommerce site is equipped with all features, functions and UX elements that you normally expect from a high-performance web store or business website. But in comparison to the Magento, Woocommerce offers far less powerful features. Though just like WordPress you can always make value additions by using a variety of plugins.
In the last analysis, Woocommerce is equally a great eCommerce CMS solution that perfectly fits the needs of a variety of businesses including the small ones and startups. Woocommerce is also the least expensive eCommerce solution compared to most other enterprise-specific CMS solutions like Magento.
Pros and Cons of Magento
In spite of being so robust and powerful a CMS solution, Magento has its own cons as well. We should look at the pros and cons of this CMS solution in a balanced manner. Let's start with the pros followed by cons.
Magento offers a very user-friendly dashboard that makes the day to day store management very easier. The admin area is designed in a very responsive and mobile friendly way to work for everyone across all devices.
Optimum scope of customisation with product catalogue is a very positive attribute of Magento. The CMS solution offers all inbuilt credentials to create custom product page with detailed attributes like showing similar products, custom recommendations, custom product descriptions, etc.
Magento always allows eCommerce stores to offer a feature-rich user experience through a whole array of features that can be added easily through thousands of quality plugins and extensions.
Magento admin panel offers an array of security features to prevent any intrusions and unwanted data fuzzing with security protocols. It allows for instant detection of any security threat.
Magento 2 also offers a very robust and intelligent reporting system equipped with great data analysis capability. Thanks to this always-alert reporting and monitoring feature you can literally keep track of each and every product movement in real time besides discovering the crucial trends in regard to the website uses, sales and product movement.
Magento also comes equipped with robust business intelligence and analytical tools to decipher all latest user trends, sales patterns, user behaviour and insights corresponding to session data.
A visually appealing and highly customizable user interface gives Magento an edge over most other CMS solutions in the market. Magento ensures simple and most user-friendly navigation to allow instant access to products and contents. All Magento themes whether they are custom-treated or not remain highly mobile optimised to open across multiple device screens without any deviations.
Magento as a CMS solution is also highly scalable that can meet your evolving business needs. As your business grows in traffic, product demands and sales, every aspect of the Magento eCommerce store remains fully scalable to meet your enhanced demands.
Lastly, Magento is highly SEO friendly CMS solution that helps your eCommerce website target search ranking more successfully. Magento besides boosting your search ranking prospect with unmatched performance, speed and responsiveness help you with a range of built-in SEO tools and a variety of powerful SEO plugins.
To deal with the variety of Magento features, developers need a certain level of technical expertise and command on eCommerce development. Magento eCommerce development also demands a lot of additional server resources that only large or established business brands can handle.
When you need to hire Magento developers, you do not have too many Magento experts in the market. This makes Magento development an expensive proposition or you may risk compromising with the qualitative attributes of your store.
Lastly, compared to many other free and open source CMS solutions that come well equipped with a lot of valuable features, Magento comes as an expensive CMS solution. For building a professional eCommerce website you need to use Magento Enterprise version which requires paying nearly $2000/month.
Non-conformity of certain themes and plugins remains to be a crucial store for many Magento eCommerce stores. For example, all the themes and plugins may not be smoothly migrated to the new Magento version and this may cause performance issues. This forces you to go for custom theme building and waiting for the extensions to get latest updates.
When it comes to web hosting Magento eCommerce stores need to be hosted on fully dedicated servers that are specifically adapted to the needs of Magento eCommerce stores. By choosing an ordinary hosting service, your store can face several performance issues.
Pros and Cons of Woocommerce
WooCommerce as an offshoot of WordPress CMS and a credible eCommerce platform by its own right has several pros and cons as well. Let us begin with the pros followed by cons of Woocommerce.
Woocommerce offers unmatched user experience keeping the need of the end user in mind. It is equally a good platform for small and big businesses.
Woocommerce offers unmatched flexibility with a lot of third-party plugins and extension choices. Woocommerce stores are highly customisable that allows you to experiment with a variety of functions, features and UI elements.
As for the look and feel, Woocommerce offers a literally inexhaustible range if free and premium themes with a lot of customisation options for achieving the desired look and feel for your website.
Just like WordPress, Woocommerce also comes with a very easy to use dashboard that can be managed even by someone with the least web management experience.
Woocommerce also offers several built-in SEO tools and features to help your store gain in-depth command on search ranking. You can also use from a variety of quality of SEO plugins.
Woocommerce is very stable and reliable with great security features and in-built support system. You can always find a robust community at your service for any help.
Though on surface value, Woocommerce comes as a free and open-source solution, for adding features through extensions you need to spend a considerable cost. Moreover, for better security options you always need to go for premium themes that further adds to the overall cost.
Sometimes latest Woocommerce updates are seen to be not compatible with several browsers and this at times can make you lose traffic.
WooCommerce is a great platform for basic e-commerce stores but if you need to equip the store with a lot of value additions, you need to hire skilled WordPress developers.
Woocommerce unlike other leading eCommerce platforms like Magento comes with a very limited number of features that may not be enough for building a fully functional store. For value additions, you need to buy a lot of plugins.
Cost Comparison Between Magento and Woocommerce
Magento comes as a self-hosted open source eCommerce CMS platform that offers two different editions, respectively the community edition and the enterprise edition. While the first comes as free and open-source it lacks support and doesn't provide hosting service. Moreover, you have very few features and to add more you need to buy extensions.
Magento Commerce edition comes with cloud hosting and is offered against a monthly subscription besides levying a revenue-based license cost. There are other variants of this plan with VPS hosting or cloud hosting that may cost significantly higher than the base commercial plans.
WooCommerce is completely free software that can be downloaded and installed by anyone, provided the buyer is already a WordPress user. You only need to pay for the domain name, hosting service and SSL certificate. Besides, for expert development, you can hire a WordPress/Woocommerce specialist. In all considerations, Woocommerce seems to be a lot inexpensive solution for small eCommerce startups and small business websites.
Conclusion
There's no straightforward answer to the binary choices between Magento and Woocommerce. While the first is more robust, expensive and expertise-demanding, the second is much easier to start with and less expensive as a solution.