We believe in excellence and leaving no stone unturned in order to provide the best possible services to our clients. The perks of working with CMARIX are that we render a dedicated team of developers and designers for every project so that we can put our 100 percent attention to the project and our clients have the desired outcome. Our astute work ethics makes our services class apart and that is why in a published press release, TopDevelopers.co has included us in the list of the leading React Native app development companies for January 2021.
CMARIX Technolabs started working in the year 2009 and in the last 12 years, we are leaders in rendering unprecedented React Native application development services along with eCommerce development services, UI/UX designing, web and software development services, and many more.
Ever since our inception, we have made sure to provide the best-in-class services to our clients. To understand more about what our previous clients have to say about our work, you can visit CMARIX Technolabs' profile on TopDevelopers.co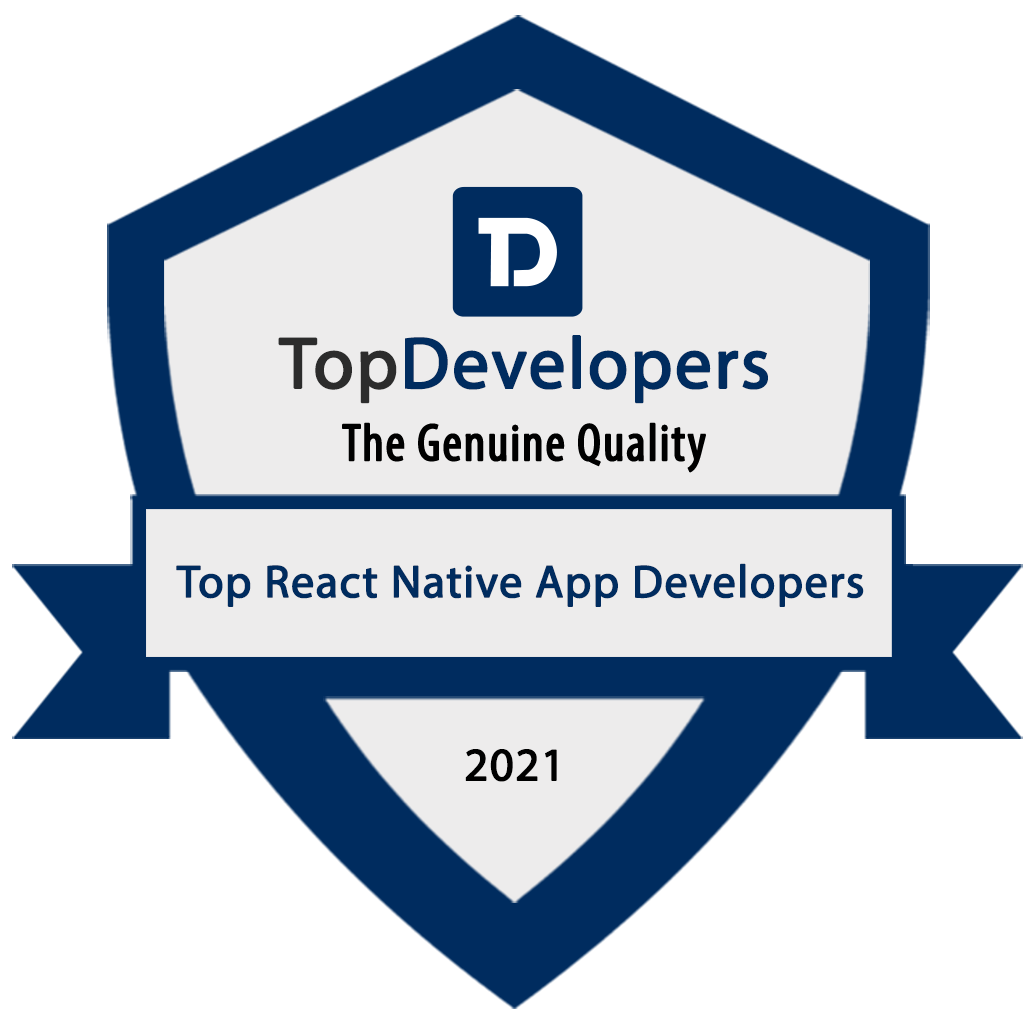 We have a wide range of experience in providing services to companies coming from different sections of the industry. Our extended experience allows us to understand the market and the problems of our clients in a clearer way. After understanding the problem, we implement deep research techniques with the sole aim to provide the best possible service to our clients. We have given our services to companies belonging to different industry sectors such as IT, real estate, media, business services, healthcare, and life sciences, and many more. Our widespread experience is the reason behind our rise as one of the top mobile app development companies around the world.
We have technical prowess that keeps us in a league of our own. Be it cross-platform or native, CMS or JavaScript, you name it and we have the service ready for you. We understand the art and science of understanding the pain points of our clients and customized our services accordingly. This is the reason why CMARIX Technolabs is among the leading Android app development firms in India.

Who is TopDevelopers.co?
TopDevelopers.co is a widely respected directory and review platform of B2B IT service providers. They take a neutral approach in analyzing the companies. The team of analysts at TopDevelopers.co vets the companies through stringent parameters that ensure that only the most competitive firms, businesses, enterprises, and entrepreneurs are filtered through their process. This helps the service seekers in getting a ready to use the pool of companies from which they can choose the appropriate firm according to their need.