One of the important aspects about website builders is access to a wide range of templates for different industry niches. All that you need is to choose the template you require and add befitting images and text. This is particularly helpful for low budget web projects involving professionals with no coding experience.
For more complex websites requiring dynamic databases, you still have more capable builder options like WordPress. Only if you want to build large and too complex multifaceted websites such as Facebook, Airbnb, or Amazon, you have no option but to hire dedicated developers for the project.
Here we are going to explain the best website builders platforms.
Best Website Builders Platforms
1. Wix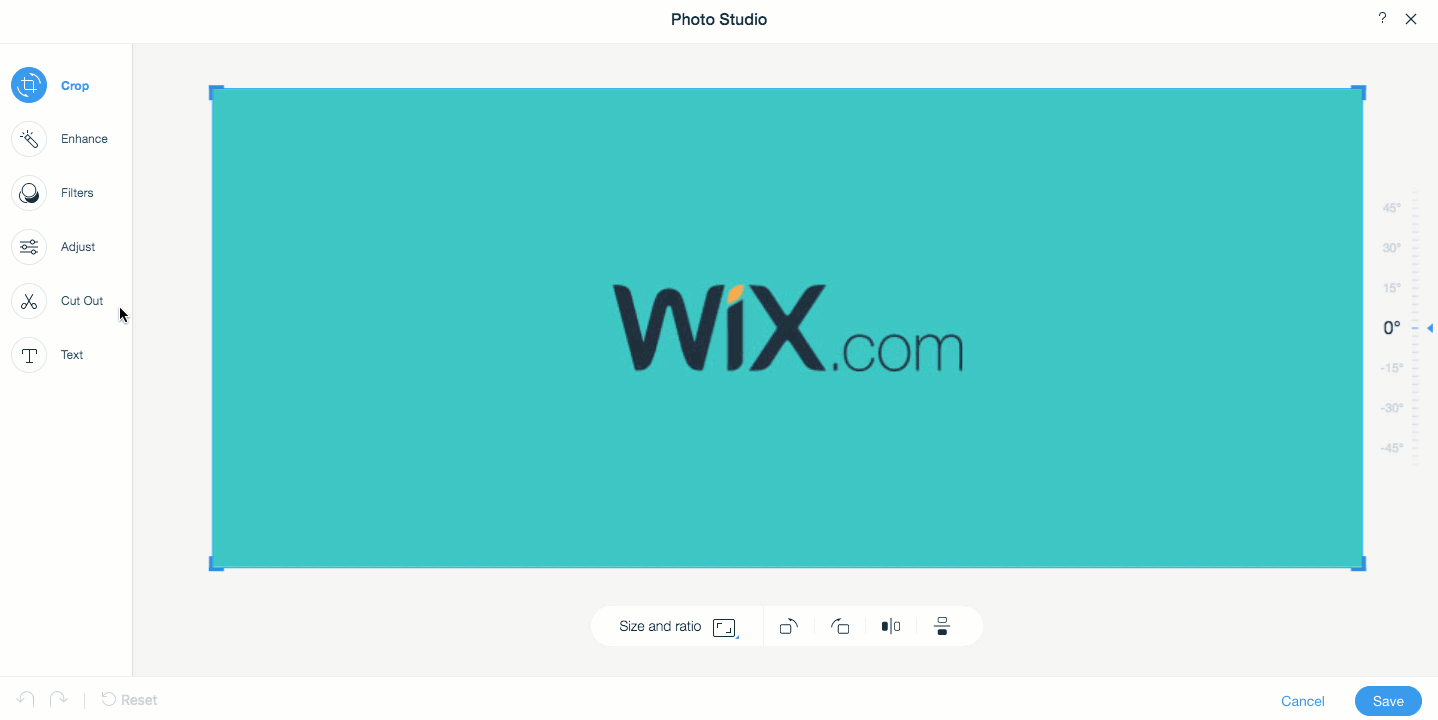 Having more than 110 million active users, Wix is arguably the most popular website builder in the market. You can build a website using Wix at a breathtaking speed and as for features and functionalities, the platform continues to add new features every once in a while.
The great thing about the platform is that it offers industry-specific addons to create websites with a look and feel suitable for the niche. For example, Wix Bookings comes as a useful self-service appointment booking solution for websites. Wix Restaurants is another great add-on to integrate features for ordering food, checking menus, and booking restaurant tables in advance.
Most notably, the Wix ADI offers help to users for building a website with expert guidance. The most important aspect that makes Wix so popular is its design elements. Wix offers hundreds of templates that the users can use for free.
2. Elementor
WordPress is by far the most popular CMS around, and with good reason; it's flexible and allows for extremely dynamic websites.
But if you lack real coding chops, creating a WordPress website can prove very challenging.
That is, unless you use Elementor.
Elementor empowers just about any user to create whatever website they envision.
The cornerstone of its platform, Elementor's intuitive drag-and-drop editor enables you to drag and drop hundreds of widgets, including over 20 designed for ecommerce websites.
One of Elmentor's coolest features is Full Site Kits.
Designer-ready complete websites, Kits are the perfect solution for those who want to get up and running with a WordPress website right away. You can choose from over 100 kits, customize one to fit your brand and needs, hit publish, and…Voila, you have a fully-functioning WordPress website.
Along with an extensive free plan, Elementor offers 4 subscription plans, starting at US$49 per year.
3. Weebly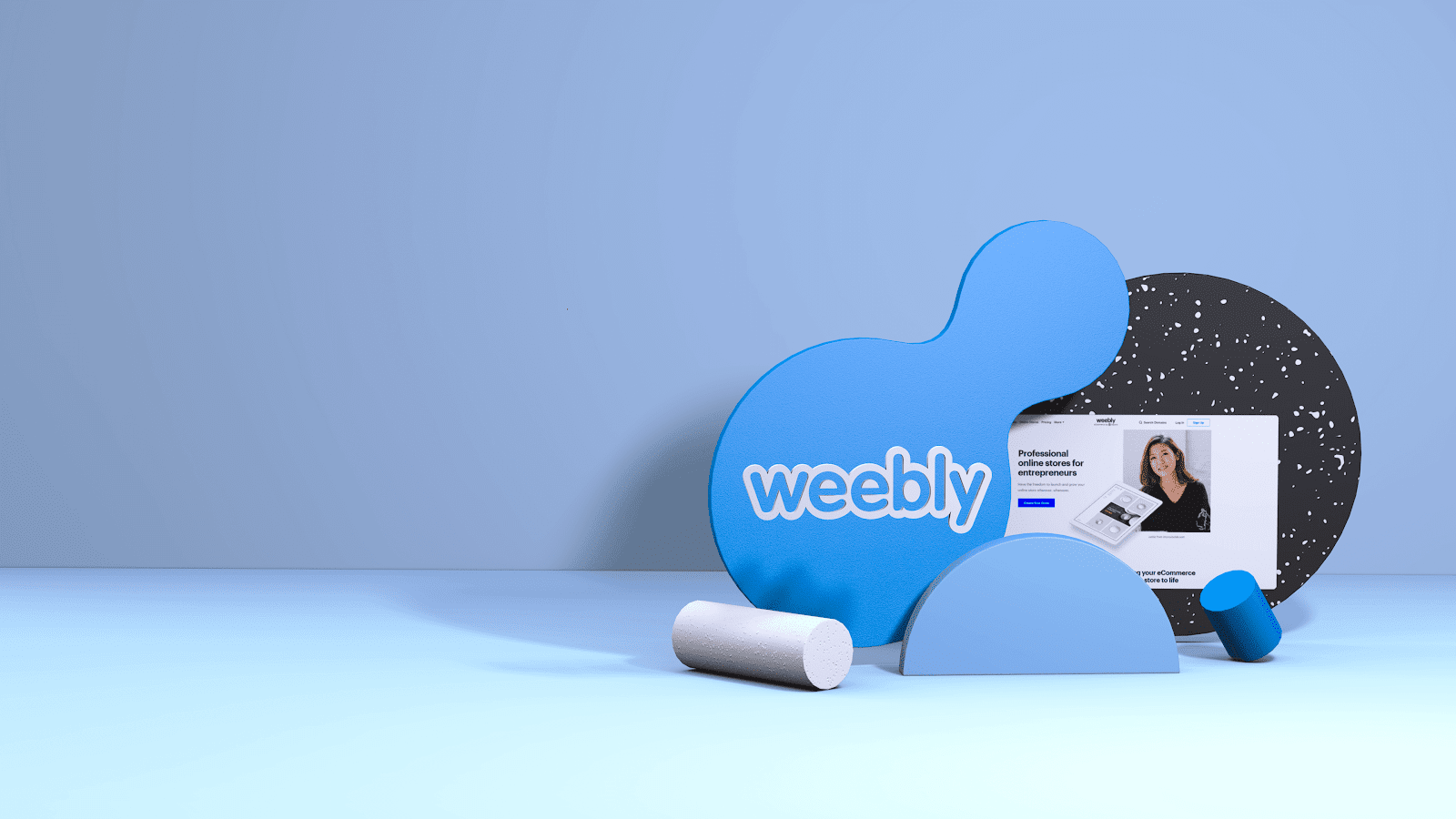 Weebly is a favorite for a no-code building because of its exceptional ease of use. According to many, it is probably the easiest website builder solution in the market. Having already empowered more than 40 million websites, Weebly is equally great for developing small and large websites.
Weebly continues to come with new features and value additions for their platform. They offer a very robust tool for building online stores as well. They offer paid or premium plans with no limit for storage bandwidth. The Weebly Professional plan charging $12 every month offers a website search feature and media streaming with video and audio players.
Weebly offers stylish, visually appealing templates that are highly responsive for building websites that look great on both desktop and mobile screens. Their page template mechanism allows the websites to customise the templates as per necessity. Apart from that, you always have access to a large number of third-party tools.
4. WordPress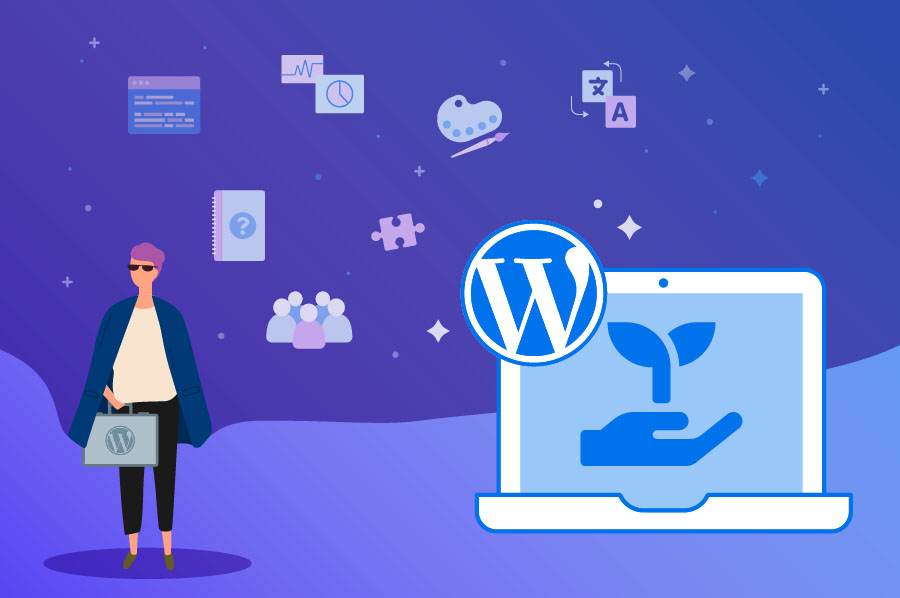 The WordPress software that is used in 38% of all websites in the world doesn't need any introduction. It is the most powerful CMS and website builder platform as of now that created a benchmark for every CMS solution to follow. While the WordPress software under WordPress.org is completely free and open-source, WordPress.com coming with paid plans managed hosting, and dedicated support offers a great website builder solution for the non-technical folks.
If you want to build a WordPress website without taking the pain of development and finding things that you need, this one is the best. You get pre-installed plugins and ready to access support to help you through the development process. The best thing about WordPress.com is that you get access to great legacy WordPress features while having dedicated support for the development.
This Premium WordPress option comes with a basic plan charging $8 a month and a Business plan with a $25 a month price tag. By offering domain and hosting solutions from their end, this one is far more robust than the free WordPress option.
Related: All New WordPress 5.5: The Key Value Additions For The Web Developers
5. Squarespace
Squarespace is another popular platform having created millions of websites. They offer very clean design aesthetics that fit blogging purposes best. The only downside that comes to mind is that they offer an expensive starter plan with
$12 per month fee. According to many, the platform offers the best blogging features only after WordPress.
The platform offers a bounty of responsive and mobile compatible themes. The platform recently came with additional help for improving the SEO of their websites to help users customize important areas such as page titles, descriptions, etc.
The aesthetically appealing clean design with great flexibility in customising the look and feel is the principal selling point for Squarespace. On top of that, it is the best blogging platform with sophisticated features.
6. Webflow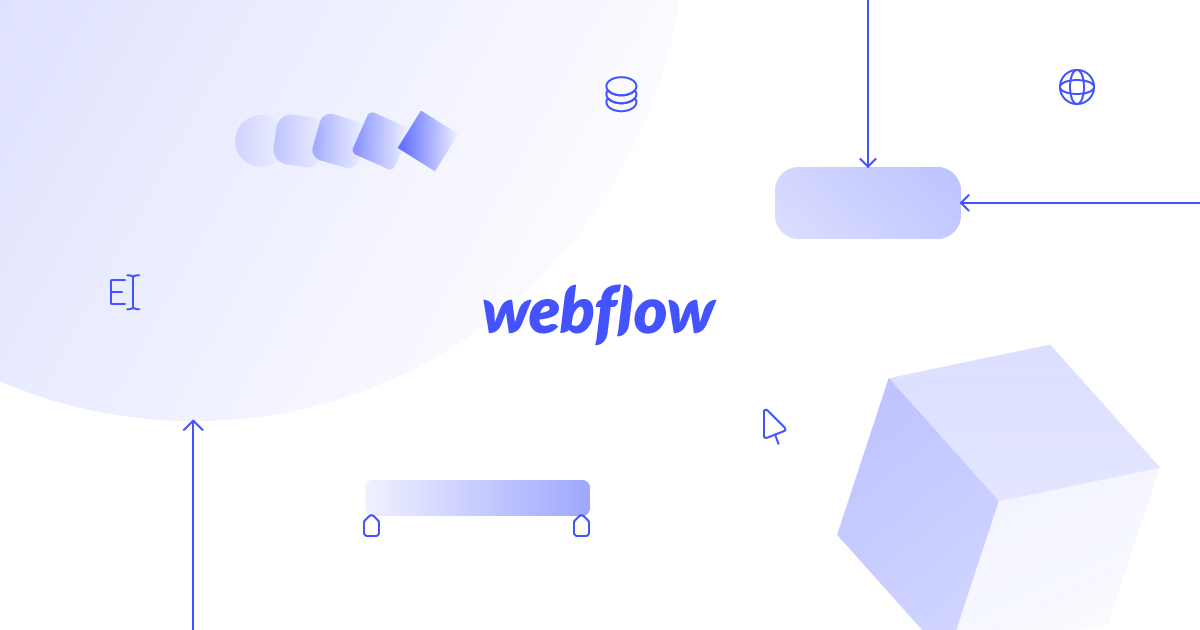 Webflow unlike much other drag and drop website builders in the market embraces a hybrid approach. Webflow offers powerful CMS functions along with an intuitive and user-focused visual editor. With its focus on expertise, the platform is increasingly getting popular among agencies, designers, developers, and freelancers.
Webflow apart from allowing great customisation helps with no-code dynamic website development with the utilisation and re-utilisation of template features. The platform is particularly great for maintaining design consistency without losing on customisation. It offers a lot of attributes of WordPress with the only difference that it is much easier for the users.
From faster uptime to the responsiveness of the design to the robust SEO options, on every front Webflow stands superb as a website builder option. The platform also offers huge support through Webflow University, a separate repository of development guides, courses, videos, and various other resources.
7. Duda
Duda is one of the lesser-known gems among the website builder platforms. They offer great templates, superb SEO options, an online store, and blogging options. But the most notable aspect of this popular builder is the huge scope of customisation or personalised options it provides. It allows you to develop truly multilingual websites in no time.
While for creating multilingual websites you never have too many ready to use options, here Duda offers a great choice. It also offers pretty robust personalization tools to help you show highly customized content to the website visitors based on the visitor location or even the time of their visit.
Obviously, this unique value proposition of Duda doesn't come at a cheap price. For basic plans, Duda charges $14 per month without a domain name or email accounts. This is a little expensive considering the price options of other builders. But exceptional ease of use, customisation options with multilingual capability, and beautiful templates can be reasons enough to opt for Duda.
Conclusion
With the proliferation of the web across all niches and nooks and corners of our lives, the demand for building websites with no technical skills has increased. All these website builder options mentioned above offer a pretty diverse range of tools with different capabilities, price plans, and features. You need to choose one that perfectly fits your niche requirements.