Some of the elaborate programming application pieces available in the market are called SaaS. As the name suggests, the SaaS Application-based Design offer some advantages like –
Decrease customer churn

Streamline user experience with improved user speed for better customer satisfaction.

Provide a robust user support system to eradicate client complaints.

Offer relative information over dashboards to ensure better user engagement. 
Uncomplicated Registration
The first step to use a SaaS platform requires registration that asks the user some of the essential yet necessary questions. Asking for a simple email address from the user can turn them into a dedicated customer. Sometimes, a gradual step-by-step approach to gathering the necessary information can help. It can help the users to better initiate and deal with elaborate forms or payment details.
Call to action procedures can attract users toward the system. Providing the user with accurate and reliable statistics can develop trust and might move disinterested individuals into action.
Onboard Clarification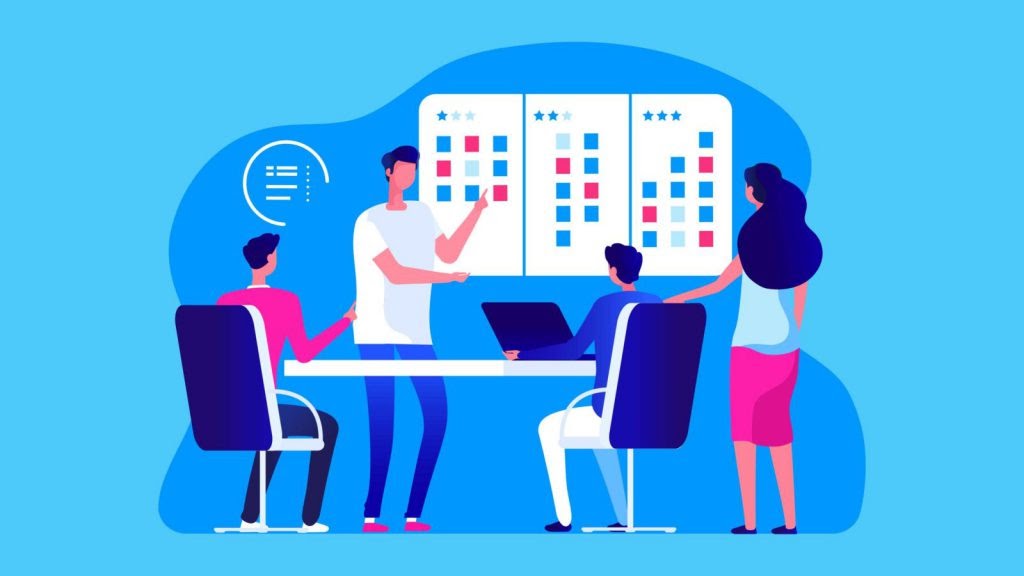 Onboarding simplifies the tasks and exposes the users to the prime functions that are accomplished by an application.
SaaS applications use customer churn as a potential performance measure. Users can face confusion because of poor onboarding techniques that can lead them to revoke their subscriptions.  Users can accomplish their pre-planned tasks with a dependable experience through onboard clarification. New users can gain a positive experience through the proper combination of constructive onboarding procedures. Slack is such an example of a better customer understanding.
Users encounter an optional question-and-answer setup that they can skip for a later time. They follow a series of questions that help them to set their company and their team. These questions can help experienced users step into their yield. The onboard Slackbot AI offers the user some general questions. It can also help users to set up channels that can help to add users further.
Restructure Data Design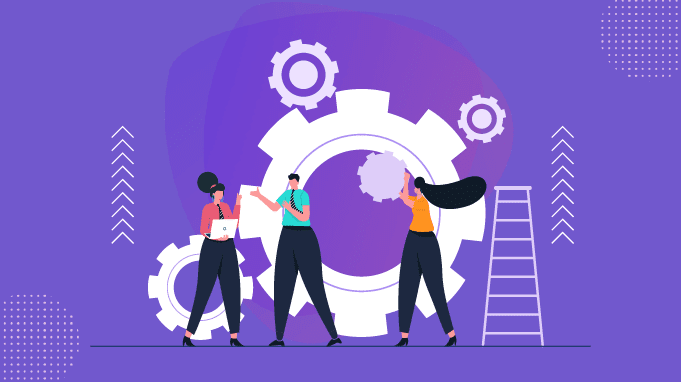 Users can get their requirements from an application with the primary features – navigation and information architecture. These designs must be minimum, and they should carry some levels of creativity. The unique global side navigation feature from Hootsuite is expandable to display labels in case the user gets immersed in the experience or forgets the identity of an icon. 
These systems must be presented in a state of expansion for new users to familiarize themselves with the available features. RBAC features can help to ease several permission levels in SaaS applications. The term RBAC stands for "role-based access control" and it offers vital content and navigation to the users.
For example, say, an MR (medical records) application has three primary roles –
Admin

MR coder

MR retrieval specialist
The individual roles carry certain goal sets which use a UI to execute and complete them. The MR coders do not require tools or contents for retrieval purposes. Hence it is possible to hide administration navigation, content and retrieval for them. The retrieval specialists should have navigation and dashboards with the necessary tools that they require. The proper manipulation of the contents and navigation can improve productivity with a streamlined audience experience. The mobile app development company uses mega menus for complicated projects. Such mega menus increase the visibility of the secondary or tertiary navigation features on a single interaction. Therefore, the new potential users can experience a higher degree of discovery in the navigation elements. Even though the need for navigation and creative labelling remains unsurpassed, yet these mega menus can improve the complete ambience of the desktop.
Read more: How To Design and Develop a SAAS Application?
Specialize Dashboard Infrastructure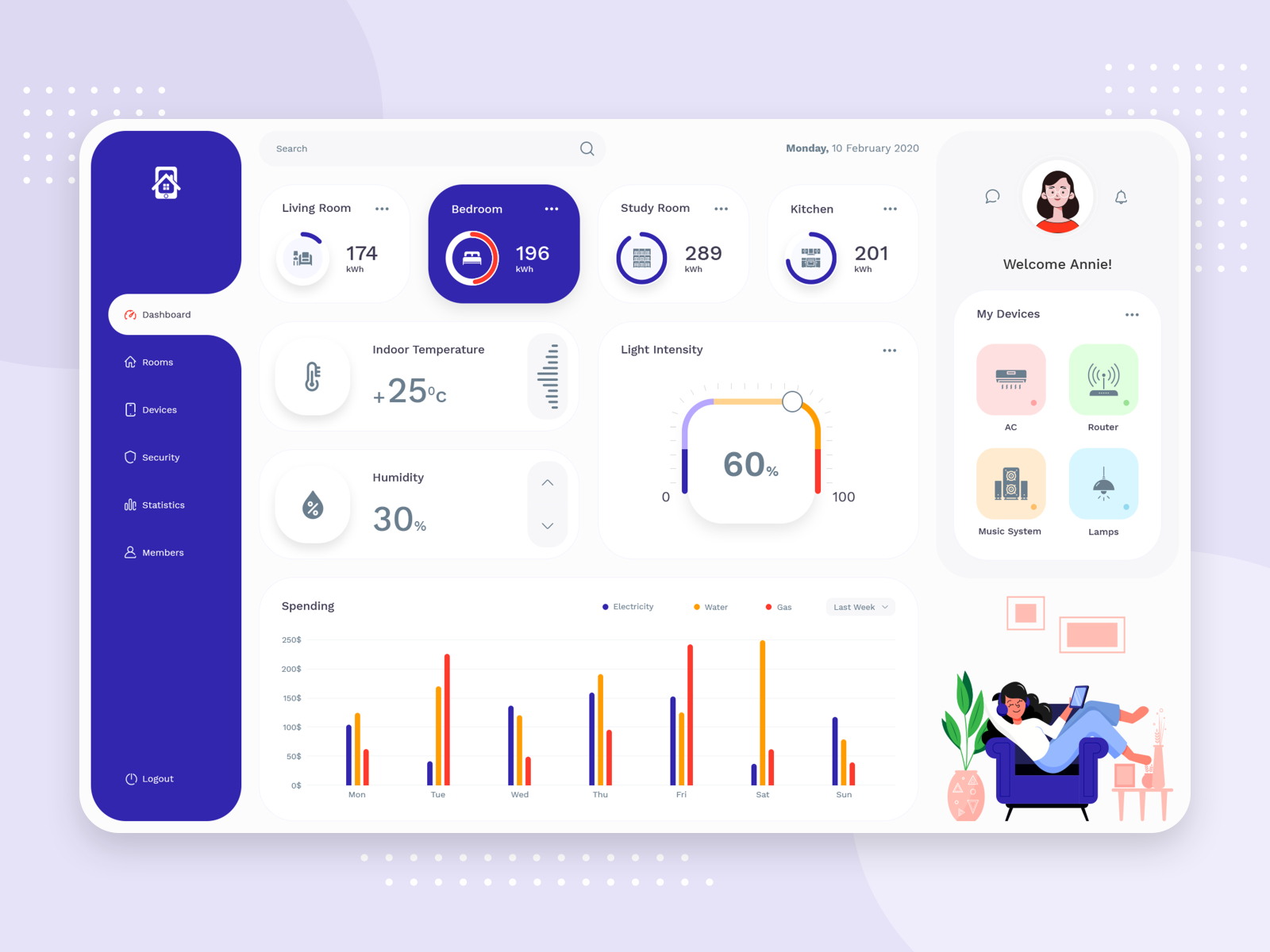 The front door of a SAAS application is its dashboard. ROI increases when users spend more of their time on these dashboards. A functional and effective dashboard must answer questions like –
What is my current condition or how I am performing?

What recent activities have taken place?

What are the issues with which I should remain vigilant?

What is my "to-do list" made of?

Which way will I be able to begin vital tasks?
KPIs or key performance indicators can help users to understand the present situation and their roles better.
The visual activity history can reveal to users the constant operations working in their absence. The inclusion of actionable items in this list can help users to gain lost track of important functions. These actions can include things like news headlines, intranet usernames, or timestamp reports. 
Problematic situations must be highlighted and enlisted on the basis of priorities. Identification of the critical items as alerts can help users to either acknowledge or dismiss them. The visual dashboards should be designed in such a way so as to boost efficiency. The addition of to-do lists can remind users about their present requirements. 
Help Must Always Be "Helpful."

A reliable SaaS application must have a dependable help and support system that can assist users when they get stuck. Most people nowadays expect prompt responses for their queries that saves their time over phone calls. The Android App Development Company India offers some of the best ways to facilitate the process.
The system must be accessible from any place in the world. Users seek help when they are in desperate need, and thus, help should be accessible at any time from anywhere. 

The use of FAQs (or frequently asked questions) can provide users with the solutions to general problems that most people face. But, the Agorapulse, for instance, has improved the FAQ experience, as it deals with more elaborate issues and improves user search experience with the "Agorapulse Bot" keyword.

Live support over the internet can also be productive for people who prefer them. Youngsters can prefer this type of communication. These support systems are as essential as their backend operations. Prolonging SaaS can improve with case developments, tabularizing bugs, user complaint management and enhancing the customer experience. 
Therefore some of the best SAAS UX Design Practices should include –
A simple registration process to ensure a quick fill-up of the necessary details.

Onboarding utilities can help to offer a better understanding to users about its functions.

Use KPIs or key performance indicators to inform users with the help of interactive dashboards.

Make sure that the product support of the SAAS remains live round the clock to enhance customer support.
Conclusion
The SAAS (Software as a Service) applications must provide reliable software solutions to their customers. These applications should use dedicated customer support to keep in touch with their buyers and deal with their technological issues. SAAS needs fewer amounts of money to help an organization stand strong and manage a wide range of activities.