It's healthy to take breaks away from your phone or, at the very least, your social media accounts every so often. You may leave your phone at home when you go out, but most of us still need to carry our phones to send and receive calls and messages. The issue arises when you notice that you spend excessive time on time-consuming activities, such as playing video games or using applications. For instance, becoming dependent on your smartphone may lead to decreased productivity, difficulties in maintaining relationships, and problems with one's mental health. It's necessary to take a break and give yourself a digital detox every once in a while, especially in a society where everyone uses their phone regularly.
Some applications may assist with this matter in various ways. In this article, we will look at your phone's best practices for making digital detox Apps. These apps do various things to help you break free from your dependence on your phone and become more productive overall.
What is a digital detox?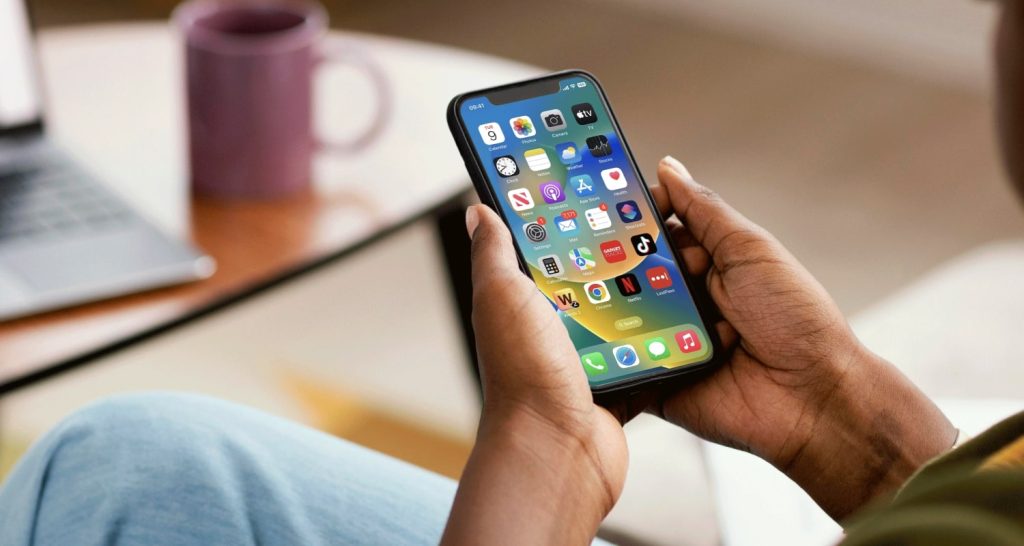 Do you regularly waste time on your phone? Not alone. Surveys show 61% of people have a problem with screen time. Constant connectivity may impair life quality and produce sensory overload. Due to the harmful consequences of excessive social media usage on mental and physical health, it may be useful to take a break from apps and displays.
Unplugging helps here. You use fewer electronic devices. You may sever all connections.
What Is the Purpose of a Digital Detox?
According to one research, over 25% of smartphone users between 18 and 44 can't recall the last time their phone wasn't immediately next to them.
All that time spent online may lead to
Self-esteem issues
Sleep issues
Depression
Anxiety
Gaining weight
Unhealthy eating habits
Lack of physical activity
Inadequate time management
Workplace morale issues
1. OFF TIME:
OFFTIME allows you to block a certain number of applications or incoming calls. Set the timer for a certain number of minutes or hours, then go about your day without being distracted by your phone. You may also use OFFTIME to build daily plans that block off certain hours of the day for relaxation, allowing you to spend time with friends, family, or yourself.
Meanwhile, you may use the call-blocking function to choose which contacts can and cannot contact you during OFFTIME. This guarantees that you are still available to answer critical calls. Therefore, it is more of a call-screening function.
Playing with your phone during the designated OFFTIME hours will result in a handful of warning alerts and the loss of that block of OFFTIME. A statistics tool keeps track of how much screen-free time you've accumulated over time.
2. Digital Detox:
Best Digital Detox apps, packed with accountability features, are designed for folks serious about quitting their screen addictions. To boost the stakes, the app invites you to put money on the line if you attempt to reduce your phone use.
You may ease into your phone detox with many difficulty levels. For example, the simple challenge requires you to go without your phone for two hours, but the hard challenge requires you to go without it for a whole day.
You will be charged $0.99 if you leave a challenge early. Because the software requires administrator access to your Phone's android app development company, you can't remove it to exit the detox sooner. This software is serious about business.
The app makes the process more enjoyable by gamifying it: you gain points for completing your detox tasks. Accomplishments may be earned along the route, and you can challenge others to join you in the game.
3. OffScreen:
OffScreen helps you become more attentive to your scrolling by visualizing your screen time consumption. Get instant access to your monitored statistics, including the number of pickups, average use minutes, and even the amount of time spent using your phone while walking. At the very least, remembering to put your phone away while you're on the go is less difficult than utilizing a robotic eye to assist in avoiding walking and texting mishaps.
OffScreen allows you to keep track of your greatest phone detox records. This software may help you become more conscious of your scrolling patterns and learn to spend less time staring at a device.
4. Flipd:
The Flipd app is one of the greatest digital detox tools. You may join groups with people and assign each other tasks, much like in the Moments app. The difference with this best practices for making digital detox Apps is that you may custodian customize your screen time daily countdown runs out, all social media applications will vanish for the duration of your choice, but you will still be able to make and receive calls and messages.
You can keep track of your screen time and compare it over time. The Flipd app is designed to help you be more productive, such as while preparing for an exam. You may utilize the included relaxing sound files to improve your attention and tranquility. The recordings on this app are stunning, including anything from crackling flames to gentle rain.
This app is fantastic since it provides gift certificates and discounts to keep you encouraged to use it. The software is free, but if you want the full experience, you'll have to pay $0.99 monthly. On the other hand, the free edition is already loaded with features.

5. AppDetox:
AppDetox is an excellent all-purpose best digital detox apps. You may restrict the applications you wish to prohibit with this app. You may then establish certain rules. You may, for example, choose the time of day and the number of times you can open particular applications.
You can check your app use and restrict certain applications, much like the other detox apps on our list. Lock the necessary applications and focus on being productive with this detox app.
6. Forest:
Unique digital detox software! This digital detox tool won't shut off your social applications but will keep you working. When you want to finish a job without being distracted, use this app and 'plant a seed.' As time passes, your seed will become a tree.
If you open your phone before the countdown expires, your tree dies, and you must start again. Good for procrastinators. The program encourages you to spend virtual money you obtain as you cultivate a tree; when you do, Forest will plant a real tree! You'll remain more focused and plant trees.
Like the other iOS app development company on this list, you may monitor your progress and examine your 'forest' Your digital forest will include every tree you've cultivated. Grow your forest!
7. Siempo:
Siempo is an excellent program for streamlining your home screen. With so many distracting applications going off all day, this software allows you to specify intervals for when you want your alerts. It also removes all of your app icons from your phone's home screen and replaces them with a gorgeous picture.
When you open your phone, it will appear quite different, and I believe this is one of the best digital detox apps for cleaning up your home screen.
8. Cleverest:
Cleverest is a simple and straightforward experience that aims to assist you in segmenting your job. Simply establish a time limit and maintain your concentration for that period. You'll be assisting your avatar's growth and flourishing if you do. The software is based on the Pomodoro Technique, which states that splitting jobs into smaller portions helps you remain focused and motivated.
9. Moment:
The Moment app is a straightforward software for measuring your screen time and the number of times you pick up and unlock your phone daily. Surprisingly, you can join groups inside the app to challenge one other and track how everyone is increasing their screen usage. This is a best practice for making digital detox Apps with a simple and enjoyable user experience.
10. Opal:
Disconnect from distractions on your phone using the famous Opal software, which allows you to schedule daily working hours to automatically block off particular applications and websites while you're focused. You can make these timers tough to circumvent for the devoted.
By isolating you from possible productivity obstacles, the Opal app may help you keep concentration and become more conscious of how you spend your time. Blocker applications like Opal may help anybody struggling with a destructive social media addiction overcome the practice of auto-scrolling.
Conclusions
We have compiled a list of the top applications that will help you become more "present" in the here and now and reduce stress and productivity. Remember that although these mobile app development companies will be a great aid, your drive and determination are the most crucial factors in achieving your objectives.
Take a look at
Frequently Asked Questions
A "digital detox" is when you forgo using electronic gadgets like smartphones, tablets, and personal computers.

The app is free to download, but more features may be unlocked for $0.99 monthly. Cleverest is a free and simple digital detox software that allows you to take a vacation from your phone while continually having fun improving your phone use.