We come across new software updates almost every once in a while. From our handheld devices to the workstation systems, the software update is one of the commonest we are habituated with. In fact, thanks to cloud support delivering software update online has become easier than ever before. In spite of that, there are several users who really fail to keep their software updated just because they ignore or don't intend to give such upgrades a priority. This is why once again we are here to explain the importance of upgrading the software.
Enterprises are increasingly favoring .net software because of the robust scalability, bounty of enterprise-savvy features, solid performance, and unquestionable Microsoft support. So, if the .Net software in your workplace systems is not regularly upgraded to the latest versions, the company is actually compromising on security, features, performance, and efficiency.
Why Upgrading Software is So Crucial?
Well, there is a multitude of reasons to opt for software upgrades. Apart from the security and safeguarding your systems from intrusions and hackers which is the primary concern, there are also reasons like boosting performance, embracing improved features and several other reasons.
Automatic Updates Can Be Disabled
You might have thought that turning on the automatic updates is the only thing to do from your end. It is quite logical to think that by turning on the automatic updates, your existing software just doesn't miss any single new upgrade. Well, you might not be aware of the flip side of this. Let us warn you that hackers now have the ability to turn off the automatic updates of any software. Such intrusion particularly happens with antivirus software programs. This is why you always cannot blindly depend on just turning on the automatic updates. You need to be vigilant on a continuous basis.
The primary and most important reason for upgrading software is to improve security with additional protective measures and solutions. With a new upgrade of the software, your present security can be benefited from the latest and most advanced defensive measures and solutions. From nullifying the security threats to equipping the system with a lot of cutting-edge preventive measures to delivering several new security layers making it tougher for the intruding programs, an upgrade can benefit the software security in more ways than one.
Data is at Risk Without the Latest Updates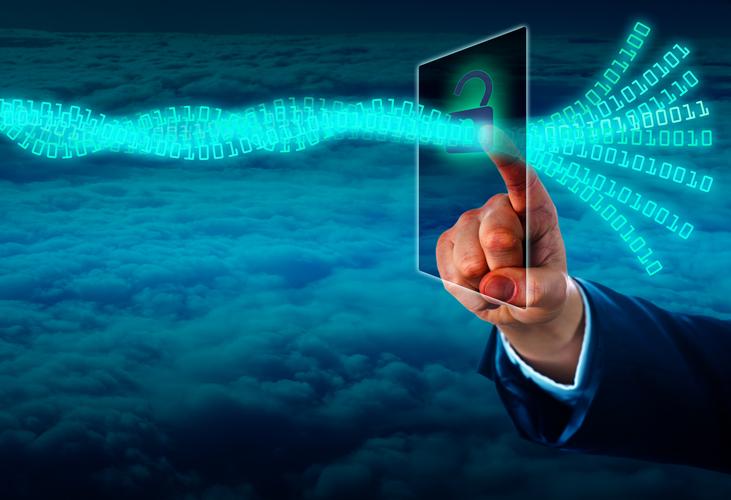 Every security professional across enterprise IT systems primarily remains concerned on the protection of the mission-critical business data that can put an entire organisation in jeopardy. With the proliferation of digital interfaces and rapid sophistication of the devices and underlying technologies, hackers and intruders are also more equipped than ever before while our data is increasingly getting more exposure. This is why frequent software updates are necessary to make things harder for malware and intruders to get unsolicited access to business data.
For example, even a leading and pioneering organisation like Sony could not prevent such attacks targeted towards data theft or data manipulation. Sony Pictures was hacked in 2014 that forced the company to bear dearly in compromising with confidentiality and privacy. From employee information to salary to unreleased movie files were just stolen from the systems of Sony Pictures overnight. As a bigger blow over and above this devastating attack, the data stored in the computer systems of the company was fully erased by the hackers.
In recent years, we have also come across malware attacks where the cyber attackers held company documents hostage against hefty ransom. All these examples are no longer exceptions as such attacks are becoming increasingly common. This is why upgrading software security is something that cannot be delayed even for a day.
Improved and Enhanced New Features
User experience is key to the digital success of many brands. His is why for delivering better and improved user experience companies are constantly on the lookout for improved security features. Though most software companies plan feature upgrades not so frequently, when such upgrades happen they help give a complete makeover to the end user experience. So, you need to keep your software updated also for availing the latest and new features.
Keeping Workstations Working
In an enterprise, every workstation plays a vital role in the business process dealing with data. If a virus or malware attack can stall the workings of workplace computers it can have serious implications on productivity, customer satisfaction, and dependent projects. This is why to keep workstations in an enterprise scenario working you need to keep your software systems updated.
Never Miss Value Additions
Developers besides trying to improve functionality, features, security measures and performance of software systems also look up to big value additions for flagship software products. Once the market for a software product settles with a steady and placid revenue cycle, the strategists think of making extraordinary value additions that once again can arouse fresh market interest for the product.
With completely new capabilities beyond the regular cycle of improvements and fine-tuning can give a fresh breath of life to a product already competing in an oversaturated market. Think of the Windows 10 OS update that for the first time brought an array of revolutionary changes.
Some .net software solution providers and asp.net mvc development company India provide support to their customers only on recent or a few versions that are coming in the lineup within a year or two. So, if your software remains outdated for years, you may not get the official support from the vendor at all. There are many instances of withdrawing support for the older software versions including Microsoft XP, early AngularJS versions, etc. To ensure getting official support from the vendor software company throughout the product life cycle, you need to stay updated with the latest version.
Why Not Do This, When We Don't Need to Pay a Dime?
This is something every user should ask. Why compromise by not availing so many advantages while getting an upgrade just doesn't cost a dime? Yes, the vast majority of software solutions provide absolutely free updates and you only need to install the latest update to run it.
Evolving Features of .NET and Continuing Updates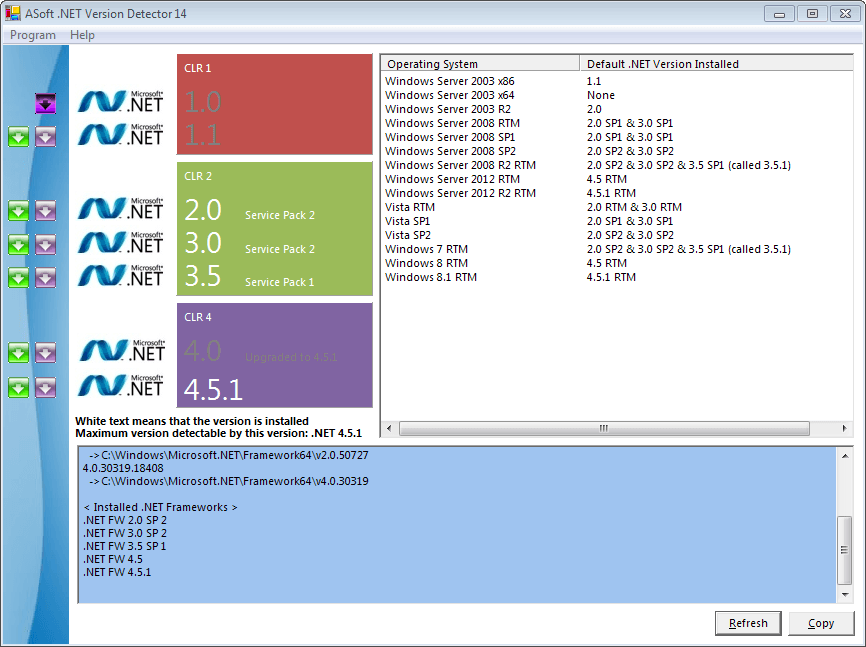 Source: https://www.ghacks.net/wp-content/uploads/2014/01/net-version-detector.png
Net technology was launched by Microsoft way back in 2002 and since then it had continued to transform the programming universe. It became one of the most sought-after and widely used technologies for Software development company India and is used by millions of enterprises across the niches. With every subsequent upgrade .Net software only became more fine-tuned and improved in terms of security, performance, features, and productivity. This is precisely why we have chosen the Net technology to showcase the benefits and role of upgrades for users and developers.
More than one and a half decades ago when the .NET Framework came into existence, it was capable to support and manage only a limited number of applications. Today, the framework came as a robust and versatile solution outgrowing its previous limitations and capabilities beyond measures. Naturally, Net developers always look up to the latest upgrades for a performance boost or new features.
Conclusion
A software upgrade is always intrinsic to your technology strategy for growth. Just as you cannot fight a formidable and equipped enemy with outdated weapons, as a digitally exposed software-dependent enterprise you cannot take on the competition with outdated software.