We have shifted from the world of websites to apps. Yes, even traditional websites are rapidly tuning into web apps because of the increasing popularity of native user experience and features. On the other hand, the emergence of cloud computing has opened new opportunities to help users access the app data and features anytime anywhere and across multiple devices.
These two types of apps, respectively web apps, and cloud apps make the vast majority of apps used all over the globe. Since both are tremendously popular and have a presence across all app categories, it is important for any enterprise and web app development company to know their respective benefits and mutual differences.
What are Web Apps?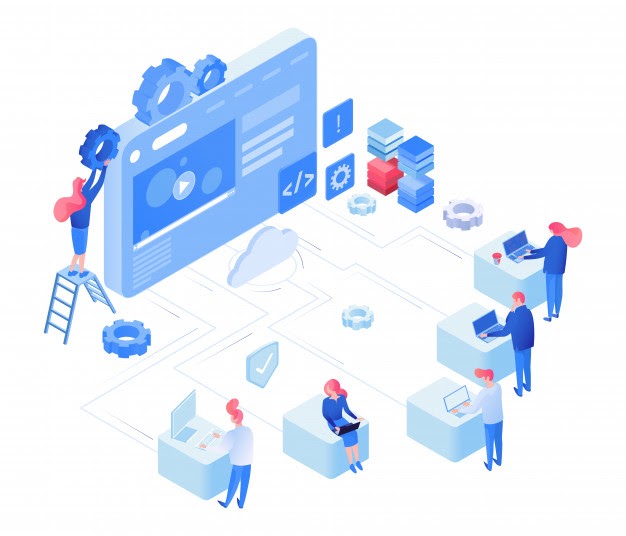 A web app basically uses the web technology and browser to facilitate interactions and presentation of contents through functionalities. Thanks to the emergence of mobile websites, today's web apps offer a more responsive or mobile-friendly user experience capable of utilising device functionalities.
Key Advantages of Web Apps
Web apps are there from the earliest time of the development of internet and web technologies. Here are the key advantages of web apps.
Web apps can be accessed anywhere and through any device by using a web browser.
Web apps work across all mobile platforms as well as desktop platforms.
A web app has the least compatibility issues as users only need to use a compatible browser.
Web apps not required to cope up with the device functions and platform updates need less maintenance and support.
Web apps can be used by users without needing to download any app and this completely removes the storage constraints associated with the devices.
Enterprises by maintaining subscription-based access to web apps can reduce the piracy and other security threats for data.
What are the Cloud Apps?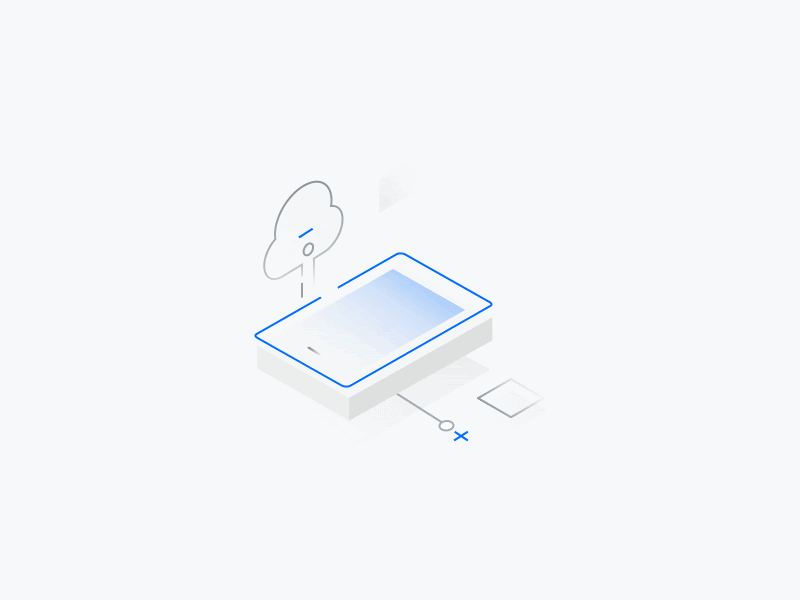 A cloud app is also a web app that can run through browsers or can be installed on the devices and can store the user data remotely in the cloud server to make the data accessible across multiple devices and also through the web browser. Cloud apps being quintessentially web apps also offer native user experience and better customisation options. The Google suite of apps such as Google Drive, Google Docs, Gmail, and others are great examples of cloud apps.
Learn More: Future With Cloud-Native App Development
Key Advantages of Cloud Apps
Cloud apps offer a lot of advantages related to enhanced convenience, accessibility, and flexibility. Let's have a look at these advantages in brief.
The cloud apps require the least effort for regular management and maintenance and these apps mostly work as software tools.
Cloud apps allow users to avail personalised or custom services from cloud services. For example, you can avail of additional storage space from Google Drive.
The cloud app data is accessible anywhere anytime irrespective of your location and device platforms.
Cloud apps also allow offline interactions and usage and the changes are updated when you are again connected to the web.
Cloud apps are mostly free software applications and you only need to pay for certain of their services.
With cloud apps, customers often do not buy the software but pay for the services which it provides. As a result, users get quick access to necessary applications through a cloud server.
Cloud apps are also available through web browsers and can be accessed as regular web services.
Cloud apps also allow collaboration among various remote users situated in different locations.
Cloud apps help businesses to maintain scalability by availing customisable and flexible storage capacity, processing power, memory, and network bandwidth.
Cloud apps appear as handy tools are often priced flexibly and users mostly need to pay as per their usage. The base-level usage with most cloud apps mostly remains free.

Principal Differences Between Web Apps and Cloud Apps
Now that the key advantages of both cloud and web apps are clear, let us find out the important difference that distinguishes these two types of apps.
While both are internet dependent apps, cloud apps can be accessed with or without browsers.
While web apps can't be accessed offline except the cached data, cloud apps can be used offline with all features and the offline changes are updated when the network connection is restored.
Web apps mostly don't allow interactions and collaboration from several remote users at the same time. Cloud apps allow real-time remote collaboration from different locations.
Unlike web apps, cloud apps allow better customisation of storage, processing power, and network bandwidth.
Cloud apps in comparison to web apps ensure better data security as they have robust back-end support guaranteeing optimum uptime, data security, and integration with other apps.
Web Apps vs Cloud Apps: What You Should Choose?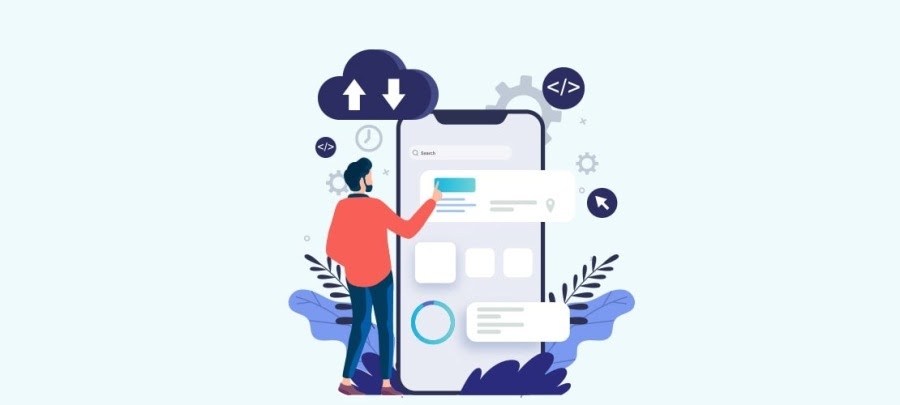 It cannot be denied that still, the vast majority of the population fulfills their online needs and digital consumption of contents and services through web apps. Since responsive or mobile-friendly websites revolutionised the web user experience with more device-specific features and user interactions, web apps have got a fresh breath of energy.
Today, many users simply prefer web apps because without downloading an app they can access a service through a mobile browser. The latest 5G network speed and the emergence of native-feeling Progressive Web Apps (PWA) further made web apps popular as user-centric solutions.
At the same time enterprises catering to a large number of customers with their digital services are increasingly preferring cloud apps to make services flexibly accessible across devices, platforms and browsers without constraints of locations. Most importantly, with offline access and real-time remote collaboration of multiple subscribers, cloud apps emerge as the most effective solution for allowing enterprises to use cloud apps as handy tools to ensure optimum operational efficiency.
Conclusion
As the world is increasingly getting smaller thanks to the digital platforms and accessible web solutions available through every handheld device, enterprises cannot be one-eyed while utilising the opportunities presented by rapid digitisation. They have to use the web and cloud apps in equal measure and avail the benefits of both.