Microsoft is one of the most trusted names in the world of technology that ensures optimum reliability and confidence among developers worldwide. For decades Microsoft has been synonymous to most dependable performance for enterprise-grade apps built for a variety of niches. Thanks to the solid foundation, robust support and a worldwide community support Microsoft technology stack is relied upon all over the globe for big development projects. From a web app development company to mobile app development service providers, developers across the board are aware of the reliability of Microsoft stack. The stack is known to have played the most effective role in shaping a whole array of performance-savvy and widely benchmarked applications and software products.
Well, there are still developers who are less aware of the powerhouse of Microsoft technology stack. There are many developers who are not aware of the tremendous role Microsoft technology stack can play in large development projects. Through this post, we are going to explain the key reasons to use Microsoft stack for your next ambitious development project.
The Power of .NET
Having been introduced more than a decade before, today .NET Framework is considered one of the most trusted frameworks particularly for enduring optimum performance. The importance of the .NET framework lies in the way of combining native development with managed code. The framework also supports developing apps with out of the box and ready to use components developed in other projects. .Net framework is also accessible through a highly consistent, articulately documented and popular API which is used by millions of developers worldwide.
Apart from the inbuilt power and performance boost, the framework enjoys huge technology support through an expansive range of knowledge-based online materials available across channels like MSDN, Stack Overflow and several other popular developer forums and contents. While using. Net framework it is impossible to get thwarted by a bug or code error and not finding a befitting solution from the available online resources. To help developers further, after 2015 the core of the framework was made available under an open-source license and it was also made usable on operating systems other than Windows.
The Evolving Asp.net For All Types Of App Projects
Some parts of the Microsoft technology stack evolved faster than other parts and asp.net is one of them. Today asp.net framework emerged as the leading frontend development framework thanks to the way it evolved and continued to incorporate new approaches. The framework no longer forces you to do a lot of things in the typical Microsoft-like manner and this is the particular reason for the ever-growing popularity of Asp.net MVC development company India
You can utilize the framework in your own way and can build a website or mobile app addressing a variety of form factors and UI design elements. Moreover, the framework now comes loaded with web API capability to incorporate web experience with ease. Before you outsource ASP.NET development service, always make sure that the developer is exposed to the creative potential of the framework instead of just what comes with the package. Over the years, Asp.net continued to evolve and brought in a whole array of sophisticated capabilities for the developers as well as users.
Microsoft Office 365 is the suite of all Microsoft applications and tools used by businesses in their workplaces all over the globe. These enterprise-ready Microsoft Office applications supported by cloud offers optimum flexibility and scalability to accommodate users across devices while remaining equally performing irrespective of cloud traffic. All organizations working with a remote workforce or developers spread across different locations will find Office 365 extremely helpful.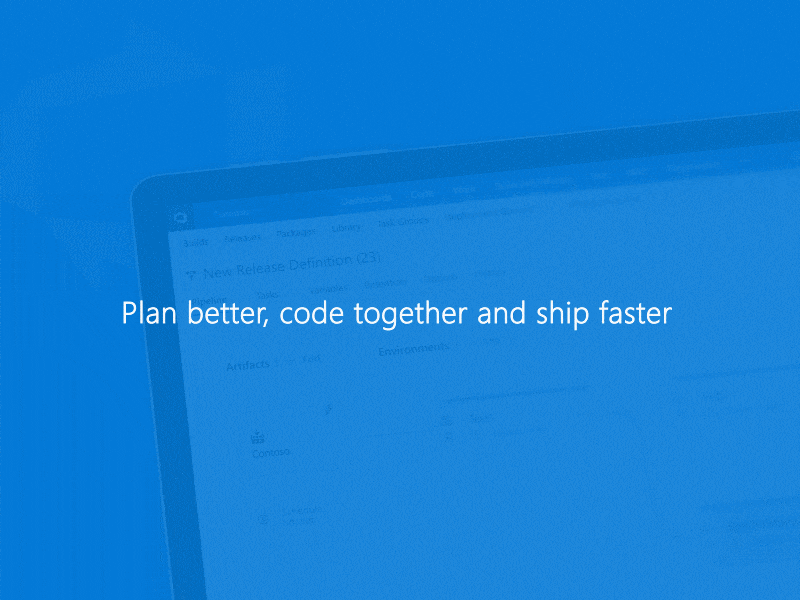 Microsoft Visual Studio comes as the most popular and widely reliable IDE which is widely used by developers for all sorts of development purposes. This IDE offers developers an efficient way to code an app. The IDE allows developers to write, debug and test their applications with great precision. This makes Visual Studio an Invincible tool for superior development output.
SQL Server, the database management system of Microsoft which is also called with the acronym MSSQL is considered to be a much superior database compared to several others available now. MSSQL Server using encryption offers reliable server security to protect from all types of attacks and threats. The database also allows ease of fetching, recovering and restoring data through a set of standard procedures. This relational database which is extremely lightweight and easy to install also comes with several versions and each one of them has a separate set of features and price plan.
Back in 2006 when Microsoft unleashed its first web API, it was the simplest and most easy to use web development framework using which shaping the HTTP web services is extremely easier. It requires only simple configuration effort to transform the API into a reliable and ready to use web service. The framework offers a vast range of options for configuration to help you customize the web interface in the manner you want.
Any technology stack is incomplete without a support ecosystem spread across different channels. In this respect too all Microsoft products in the stack offer unmatched support system comprising both official and community support. From a range of most popular community forums that are existing for more than a decade to live-in support from Microsoft to the support available on third-party platforms like StackOverflow, Microsoft technology stack offers the richest support system. Having been one of the oldest and most reliable brands with the widest range of development tools, Microsoft stack offers truly unmatched support compared to all other platforms.
Microsoft Keeps Supporting All Of Their Products
A crucial aspect of Microsoft stack is that all of the products enjoy throughout support from the company irrespective of whether they remain popular or backdated. For instance, Microsoft Silverlight as a front-end framework is already considered outdated as several quality JavaScript frameworks came as better options. But Microsoft still provides official support to this framework along with all the products that have been launched so far by the company. So, when using Microsoft technology stack you don't need to worry about the support in case any of the technology no longer remains a valid choice.
Finally, to take care of all your marketing and customer service needs besides building applications and software, Microsoft provides a very advanced CRM solution as well. Microsoft Dynamics CRM helps to customize the applications to the optimum extent. The solution is named as dynamic CRM because of the unmatched flexibility and scalability it offers. The CRM solution can be utilized across all types and lengths of business needs specific to different types of organizations. Ease of use, flexibility and scalability are three key strengths of Microsoft Dynamic CRM that makes it popular across the enterprises of diverse niches and sizes.
Conclusion
Do you want to build robust enterprise-grade applications by using Microsoft technology stack? Do you want to avail the power of Microsoft stack for your next big project? Just feel free to drop us a message and help us reach you with a development strategy for utilizing Microsoft stack. Let us hear from you first.